Vegan-friendly Rome
The UberEats platform has spoken: Rome is one of the most vegan-friendly cities in Italy. It is well known that plant-based cuisine is becoming increasingly popular in the Peninsula: in addition to restaurants offering entirely plant-based menus, vegan options in traditional restaurants are also on the rise. According to data released by UberEats, plant-based delivery orders continue to increase and the "most vegan" city is the nation's capital, followed by Milan and Bologna, with Naples in fourth position and Reggio Emilia in fifth. The most requested dish? Vegetable burger, but also ramen and steamed dumplings. Dessert orders are also increasing, from croissants to raw vegan pies. We therefore tried to bring together all the Roman addresses, from eateries to food shops: for constant updating, there is a map by Vegan Quo Vadis, an association aimed at promoting the vegan lifestyle.
Vegan restaurants in Rome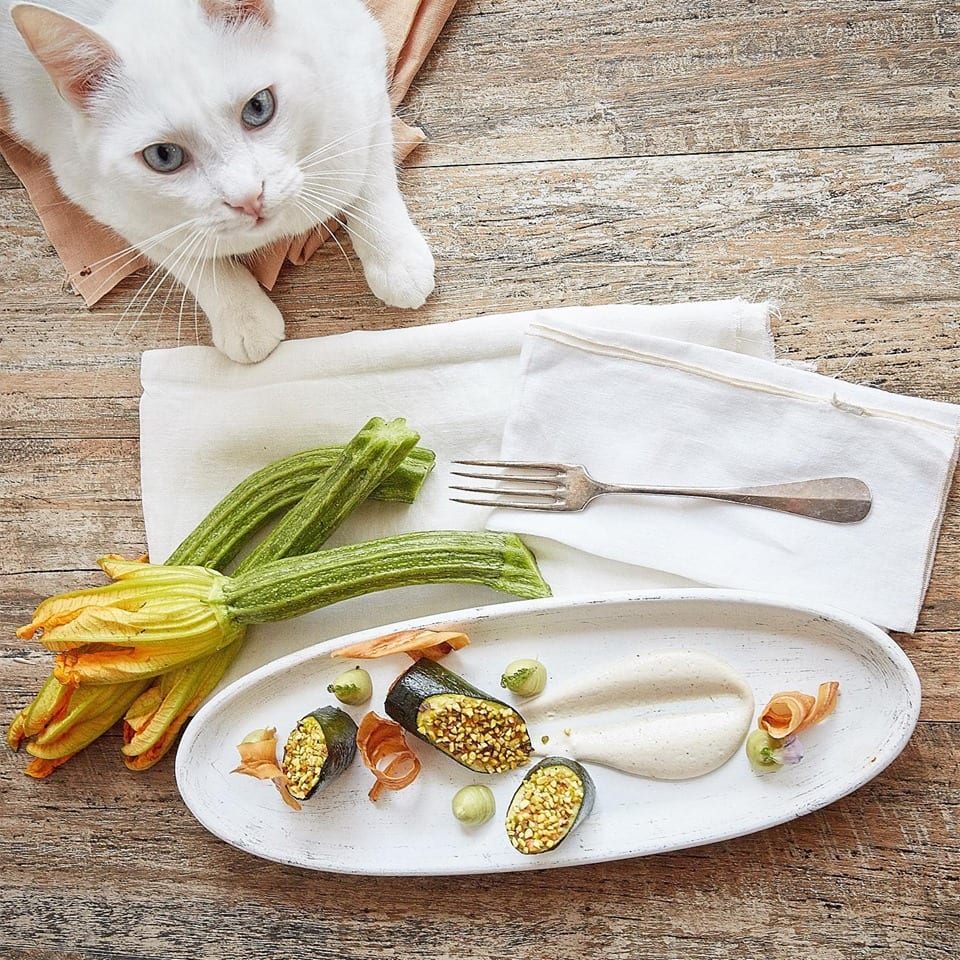 Romeow Cat Bistrot
The original format should not be off-putting: this is a restaurant where beautiful (and docile) cats live, all well-behaved, who wander around without ever disturbing the customers. The real protagonist however is the cuisine, which plays on seasonal products and well-chosen combinations: ravioli stuffed with chanterelles served on a potato cream with truffles, salted almond brittle and fried sage, tempeh glazed with beer and mustard on celeriac foam and bread crumbs with herbs, vegan cheese selections for starters and impeccable desserts to finish.
Romeow Cat Bistrot – via Francesco Negri, 15 - romeowcatbistrot.com/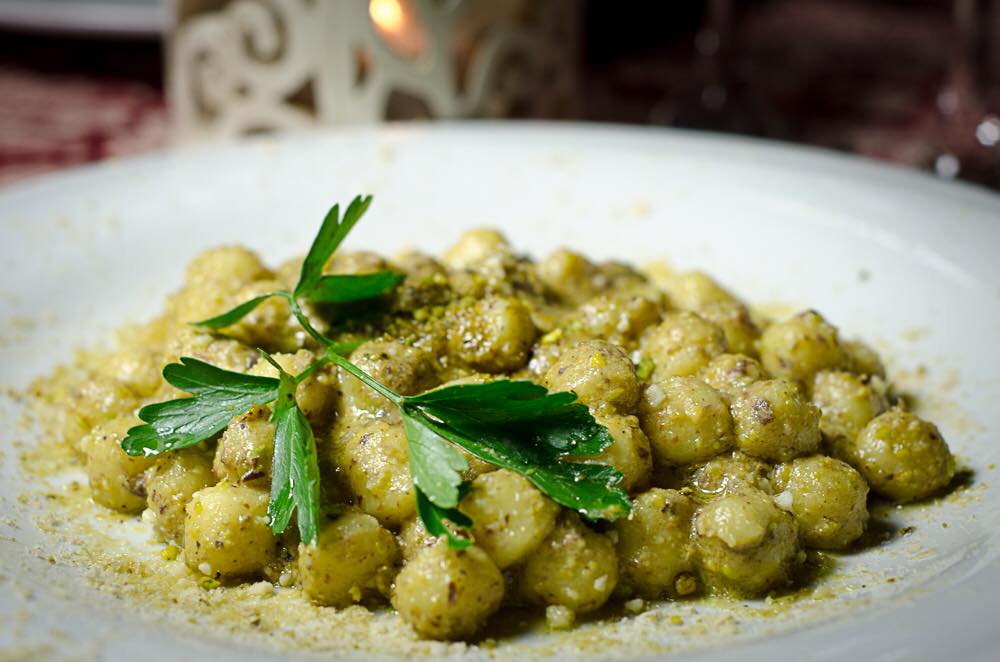 Le Bistrot
For more than 35 years this has been a point of reference in Garbatella for those who do not eat meat: a nice restaurant with a cosy and welcoming atmosphere that offers seitan escalopes, onion soup, spiced chickpea meatballs and much more, including gluten free options. An attentive, cordial and polite service completes the scene.
Le Bistrot – via delle Sette Chiese, 160 - ristorantelebistrot.net/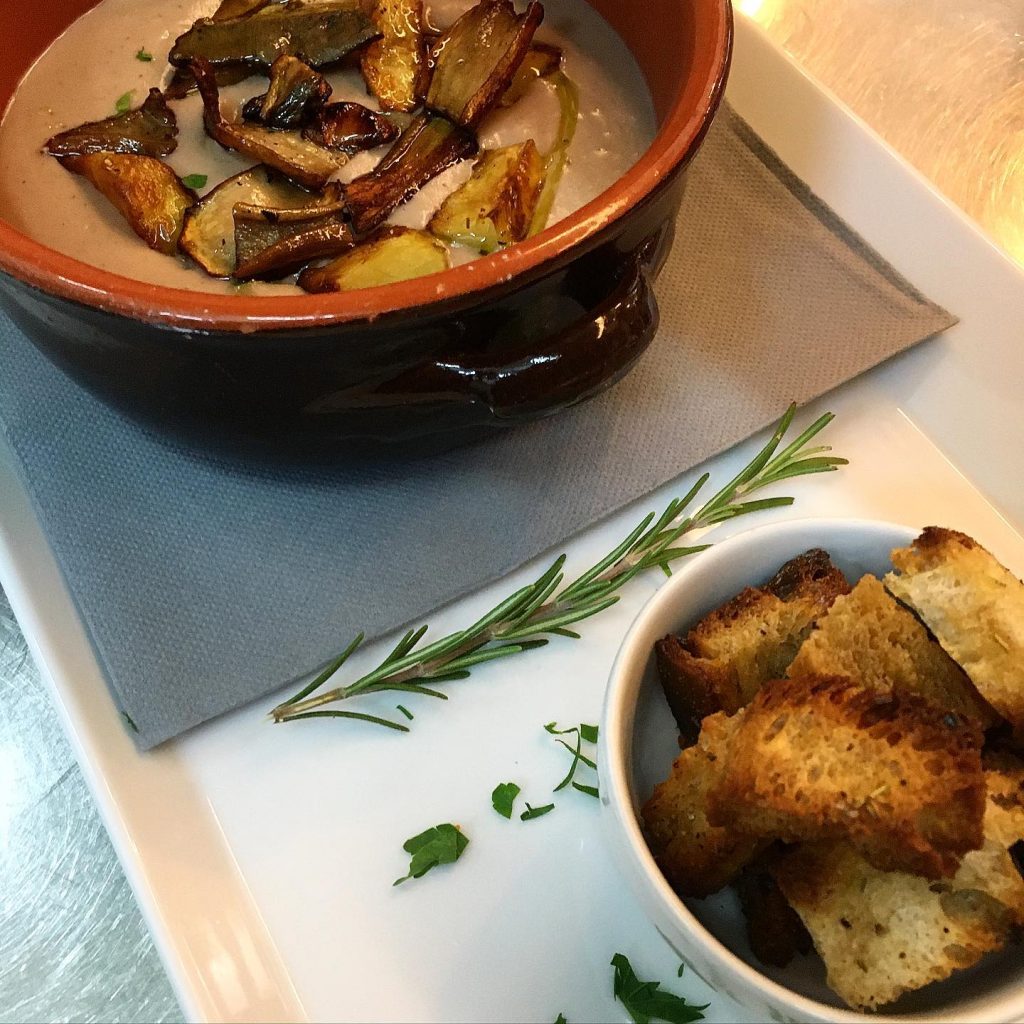 Status Quo
Pumpkin carbonara, tagliatelle with hazelnut ragout with porcini mushrooms, jackfruit stew... here vegans can eat in a relaxed atmosphere in the Ostia Lido district, the only fully vegan restaurant along the Roman coastline. A nice place furnished with care where it is possible to taste traditional dishes in a vegan key and other more creative ones for the more curious.
Status Quo – Corso Regina Maria Pia 25/27 - facebook.com/statusquovegan/?ref=page_internal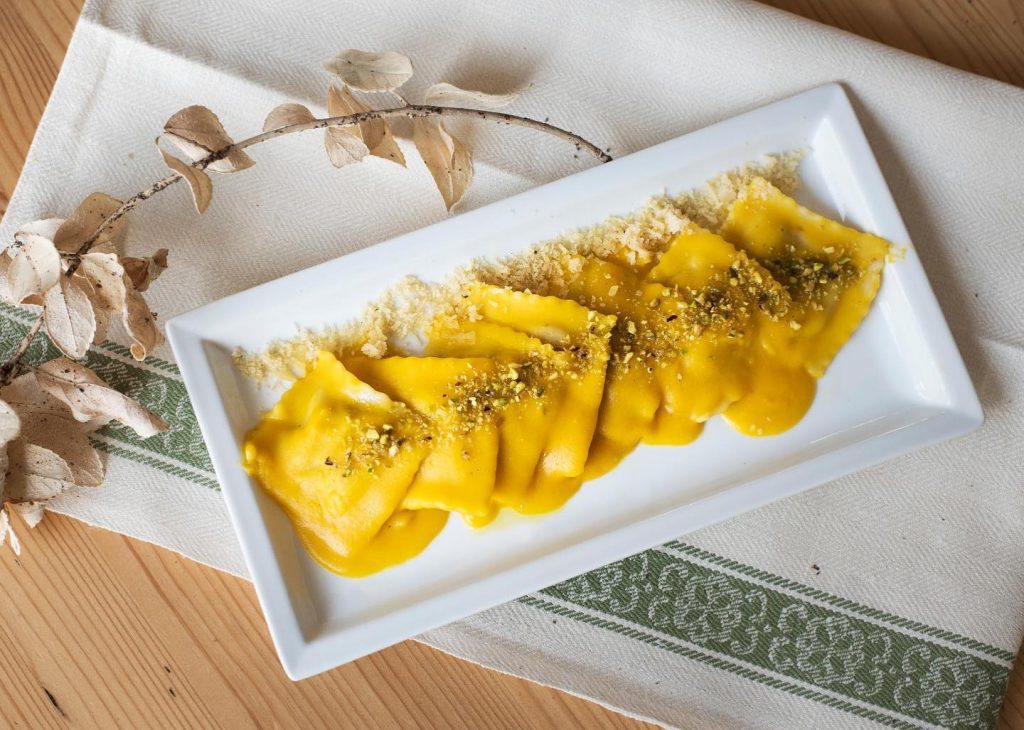 Nativa
A simple and cosy place, characterised by wooden tones, also boasting a few tables outside and offering a cuisine with character: here vegans can find all the most homestyle dishes, such as meatless sausage (homemade) with beans in tomato sauce, seitan escalope (also self-produced) with mushrooms or pears and ricotta (with almonds). Recipes that recreate familiar 100% vegetable flavours. Good wine selection, too.
Nativa – via Umberto Moricca, 100 - facebook.com/nativaristorante/?ref=page_internal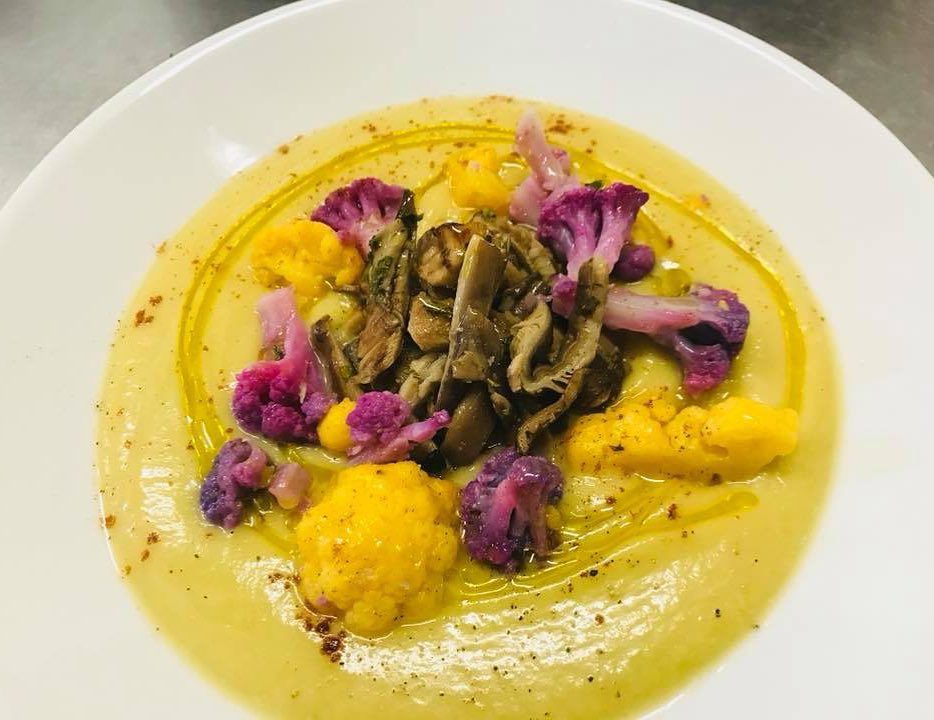 Ma Va'?
The menu changes seasonally, following the rhythm of nature, and bringing to the table simple and well-made dishes made with fresh products. A stone's throw from the Vatican, Ma Và? creates tasty vegetable recipes, also available in a gluten-free version upon request. Delicious desserts and a good choice of wines and craft beers.
Ma Va'? – via Euclide Turba 6/8 - ristomava.com/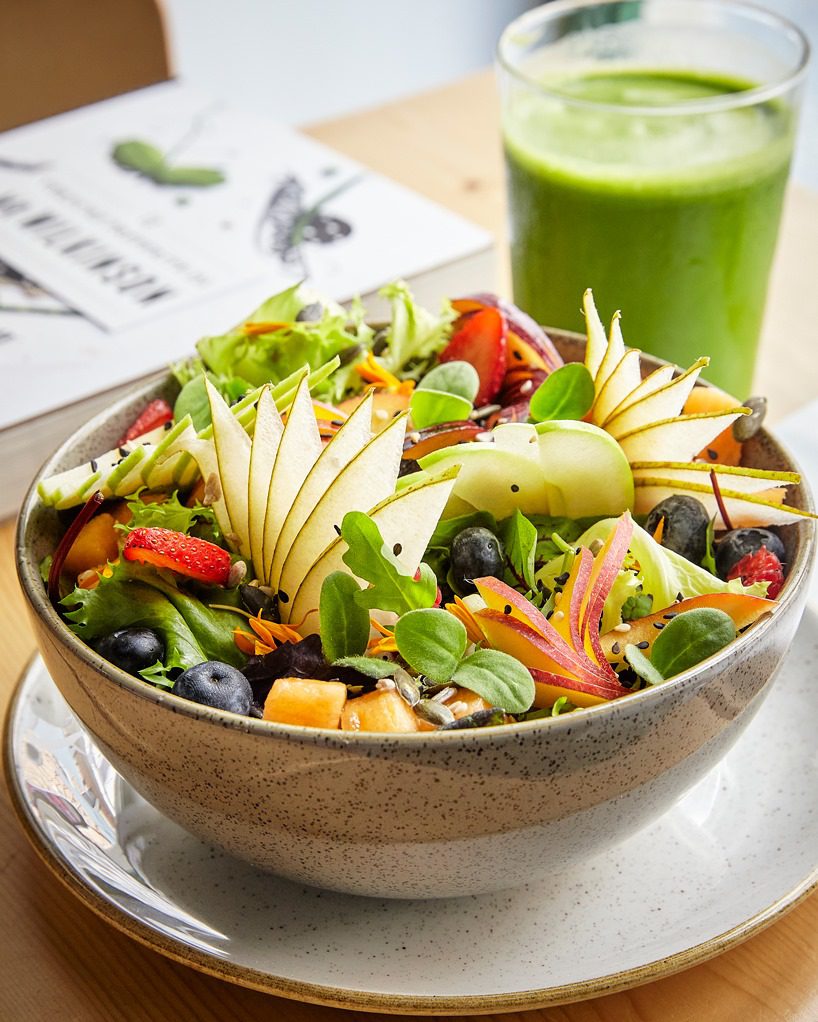 Aromaticus
Two branches for this restaurant (in Monti and Trastevere), both characterised by an original look and a fun format: guests come to eat a salad or a good soup, or to quench their thirst with a fine cold pressed fruit juice made at the moment but also to buy some aromatic plants. The main feature of the restaurant is in fact the possibility of buying potted plants and seeds, which colour the atmosphere and enrich the space.
Aromaticus – via Urbana, 134 – via N. del Grande, 6/7 - facebook.com/aromaticusroma/?ref=page_internal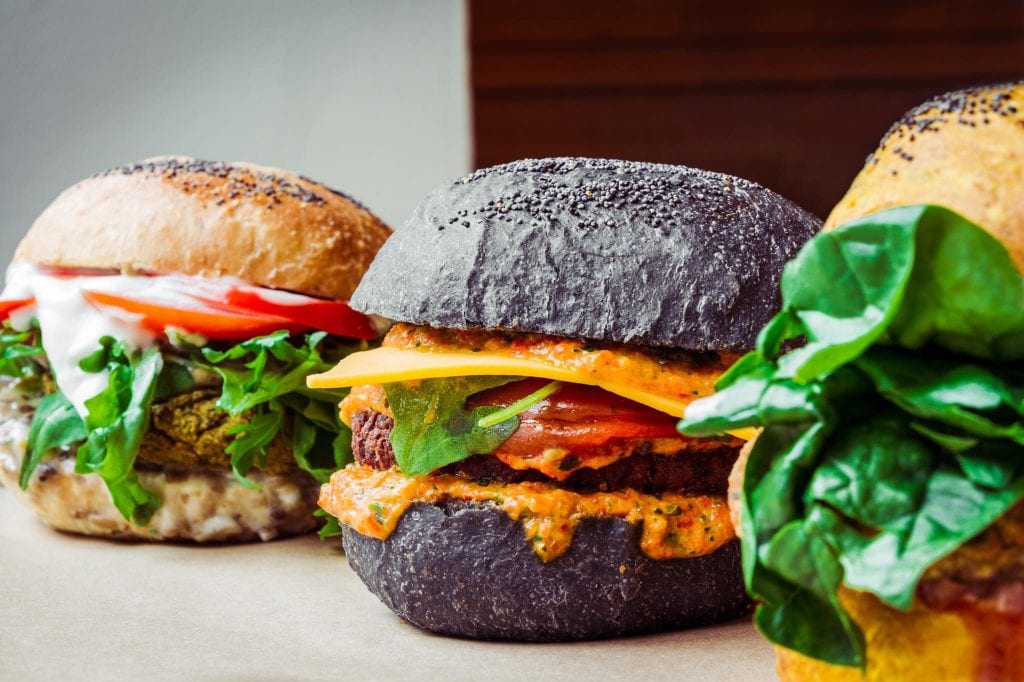 Flower Burger
Colourful, delicious and vegan: the Flower Burger burgers. This is a chain present in several regions (in Rome with two branches) which last year also arrived in America with a ghost kitchen format. Naturally coloured buns with turmeric or cherry welcome legume-based burgers, with vegetables and savoury sauces. Excellent fries and delicious vegan mayonnaise.
Flower Burger – via Alessandria, 21 – via dei Gracchi, 87 - flowerburger.it/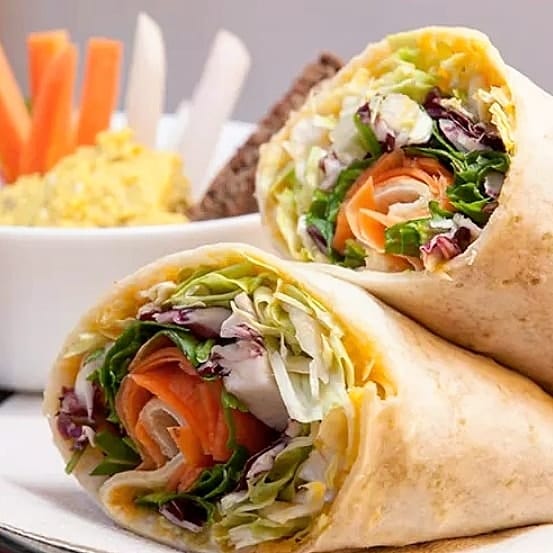 Vitaminas24
Organic food and a simple but delicious menu have always distinguished this minimalist style place in the Pigneto neighbourhood. Currently, the restaurant is closed due to a change of location: it will remain in the neighbourhood but will move to a different street: via Giovanni De Agostini, in a larger space where there will also be room for a more structured bar corner. The opening is scheduled for March 2022.
Vitaminas24 – Via Giovanni De Agostini, 41/45 - facebook.com/vitaminas24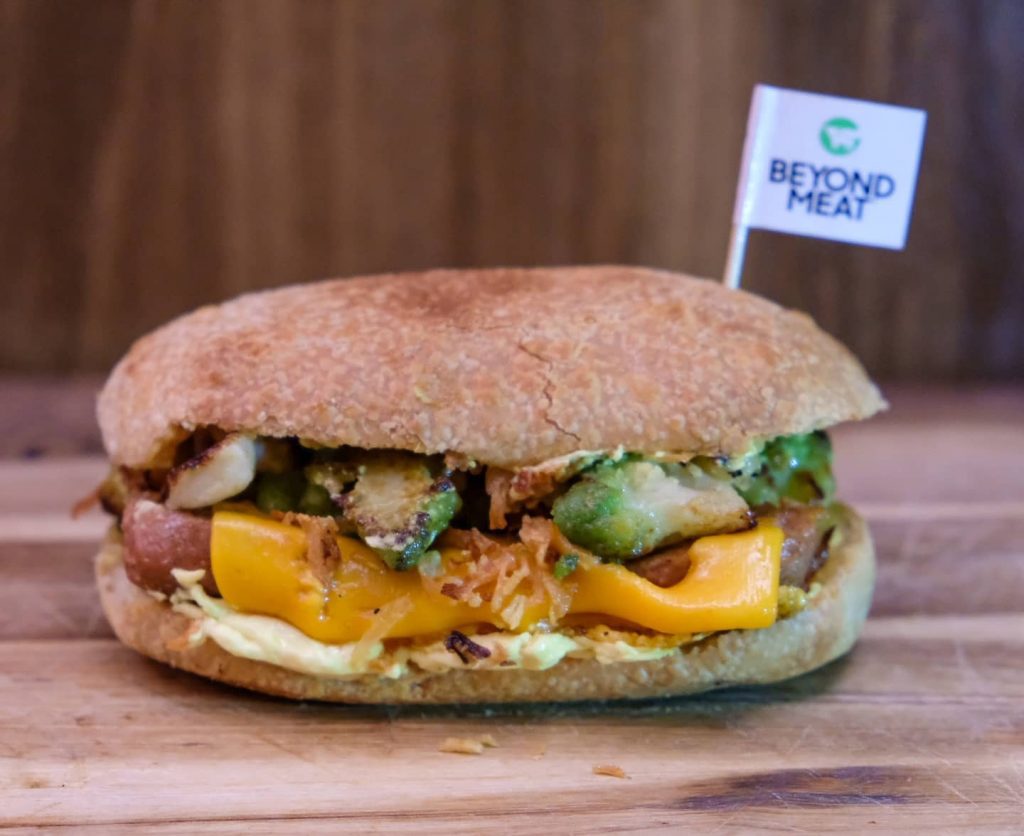 Rifugio Romano
The restaurant has been in business for more than 40 years and - as the name suggests - offers a traditional and sincere menu. For 6 years now, however, the management has decided to also offer vegan dishes: the typical ones of Roman cuisine but without animal products (including pizzas, naturally with crisp Roman crusts). An excellent compromise for couples who do not share food choices.
Rifugio Romano – via Volturno, 39 - rifugioromano.com/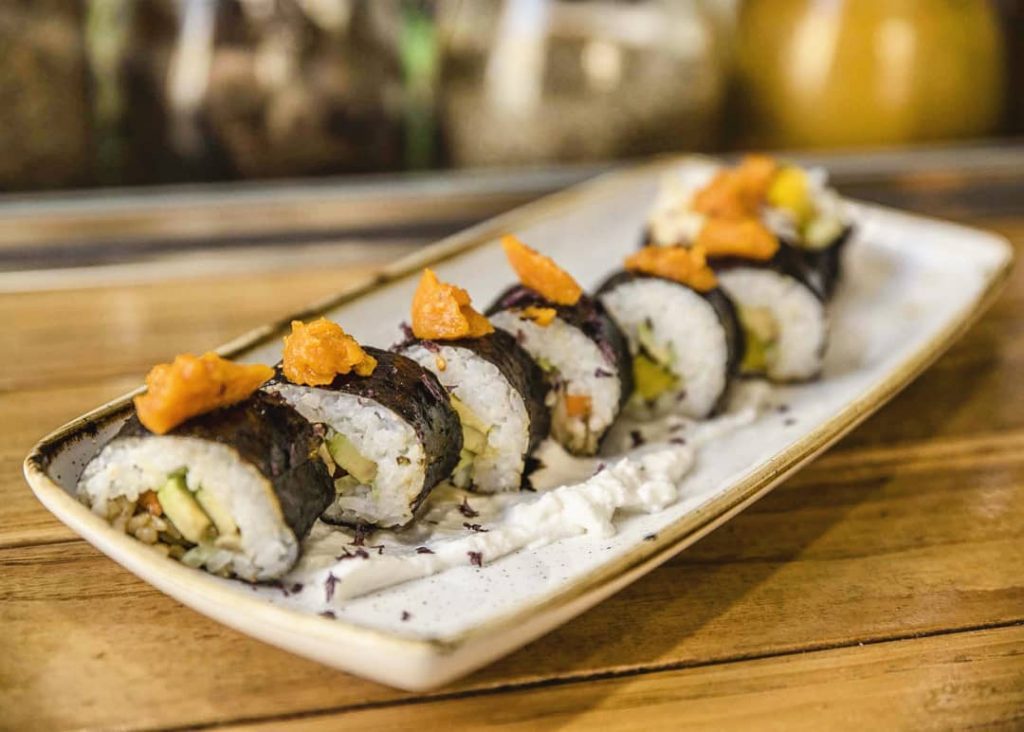 Il Borgo Verde
There is no shortage of specialised restaurants in the province: in Frascati, the "salad & juice bar" formula has won over the public, with delicious options that are also perfect for take out. Creamy soups, vegan sushi, sandwiches with vegetable cutlets, avocado toast are just some of the recipes available in the restaurant which also boasts a nice outdoor area where guests can stop and eat during the hotter days.
Il Borgo Verde – Piazza del Gesù, 11 - facebook.com/ilborgoverde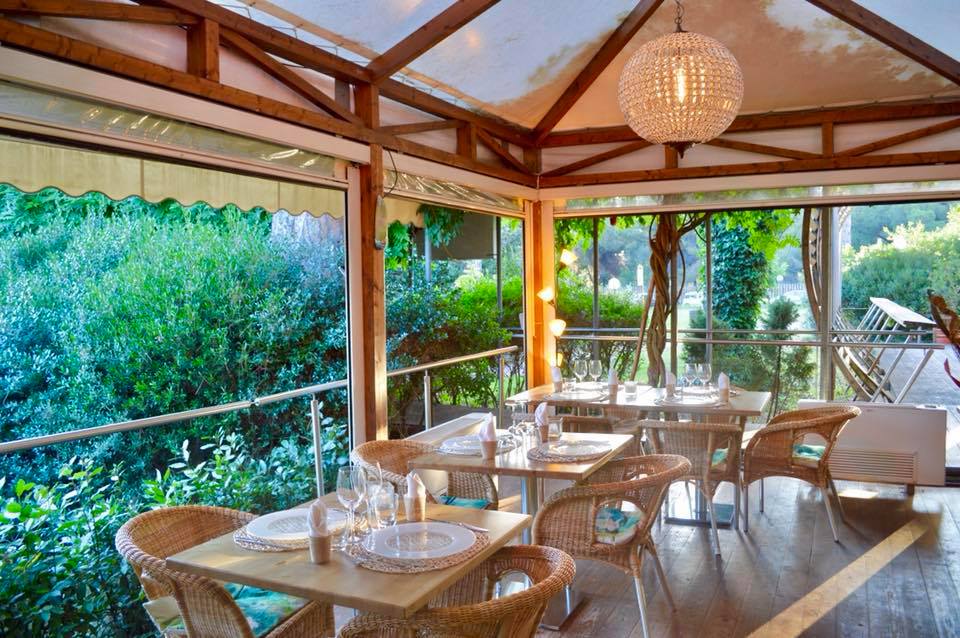 Zenzero biorestaurant e pizzeria
Another restaurant capable of satisfying everyone, again in Ostia Lido: here guests can eat fish, meat, pizza, but there is also a vegan and vegetarian menu, without forgetting gluten-free proposals. The restaurant is welcoming and well furnished and all the recipes are presented with care, made with organic and seasonal ingredients.
Zenzero biorestaurant e pizzeria – via Mar dei Sargassi, 68 - facebook.com/zenzerobio/?ref=page_internal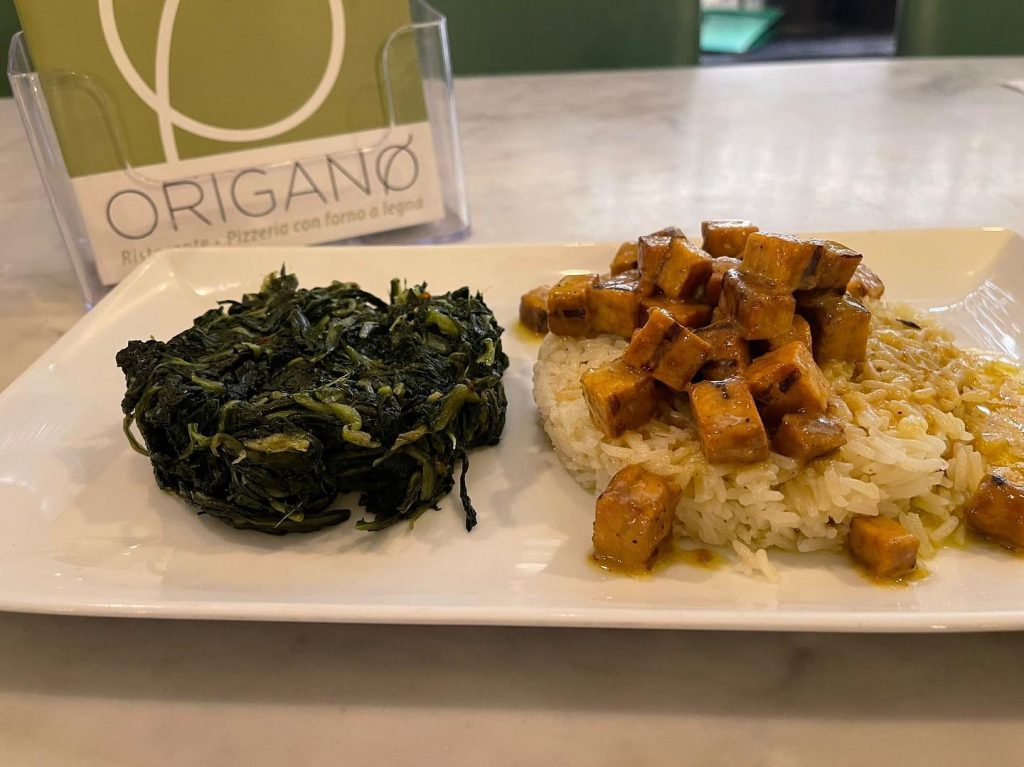 Origano Campo de' Fiori
Italian, Mediterranean, vegan and vegetarian cuisine says the sign outside. A long description for a simple, traditional menu, made up of fresh ingredients and tasty dishes, as well as pinsas and pizzas cooked in a wood-fired oven. The outdoor terrace is pleasant, where guests can taste vegetable specialties in the heart of Rome.
Origano Campo de' Fiori – Largo dei Chiavari, 83/84 - origanocampodefiori.com/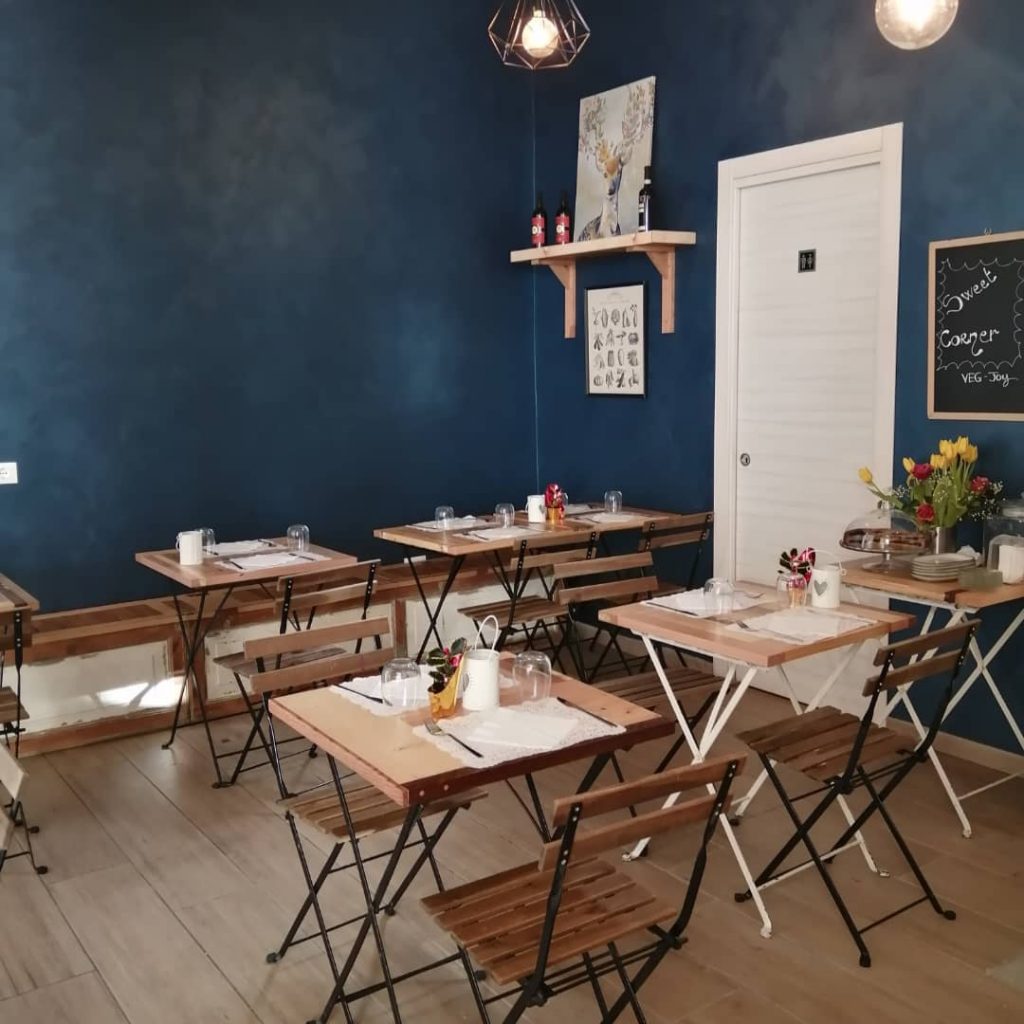 Veg Joy
A bistro where it's possible to eat at all hours of the day, perfect for a coffee break with a pastry, an aperitif, a quick lunch or even dinner. Tasty meatballs, hamburgers, Wellington fillet, hummus, canapés, soups and salads, for a light, delicious and 100% meatless meal.
Veg Joy – via Vasto, 4/6 - facebook.com/vegjoysrls/?ref=page_internal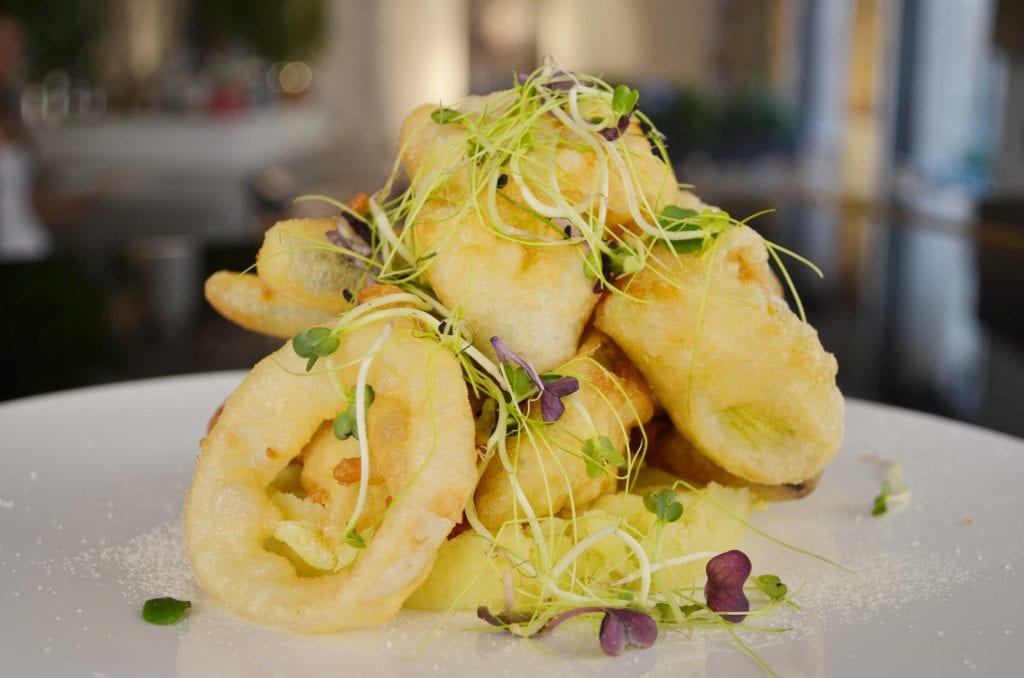 Il Margutta Vegetarian Food & Art
Renowned Roman address that has always been characterised by quality and a menu dedicated to vegetarian cuisine. A multifunctional space where guests can stop for a rich breakfast, brunch or dinner. Over the years, vegan proposals have also increased, made from seasonal organic ingredients.
Il Margutta Vegetarian Food & Art – via Margutta, 118 - ilmargutta.bio/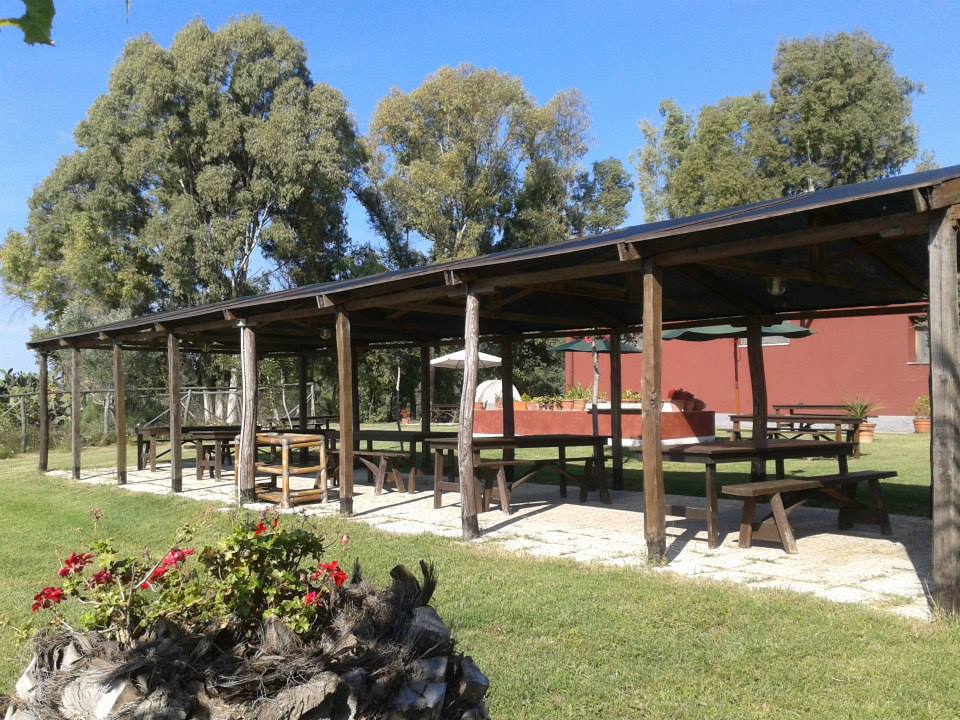 Podere Capanne
On sunny days, there is nothing better than an outdoor lunch: eating well in the lush Podere Capanne is the ideal solution, an organic and vegan agriturismo farmhouse that offers the best of the Roman countryside at the table. No seitan or tofu, only simple traditional dishes, naturally vegetable-based.
Podere Capanne – via del Casale delle Pulci, 95 - poderecapanne.it/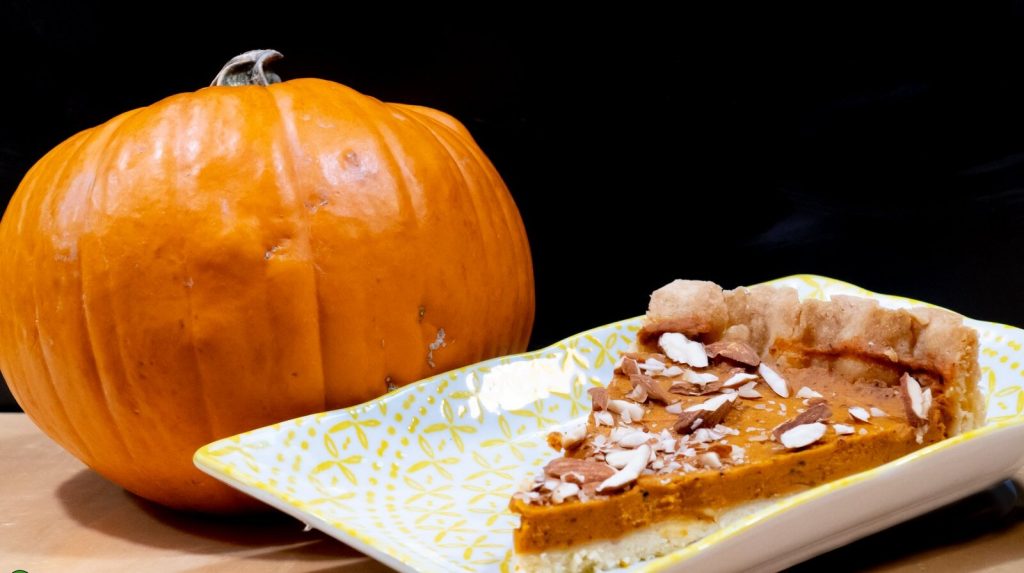 Col Cavolo – Vegan Bistrot
A few steps from Piazza Fiume, a welcoming and colourful space where guests can stop for a snack or a quick bite. Seasonal dishes, simple but never banal, make up the menu that changes every day based on ingredient availability.
Col Cavolo – Vegan Bistrot – via Cesare Bosi, 7 - facebook.com/colcavoloveganbistrot/?ref=page_internal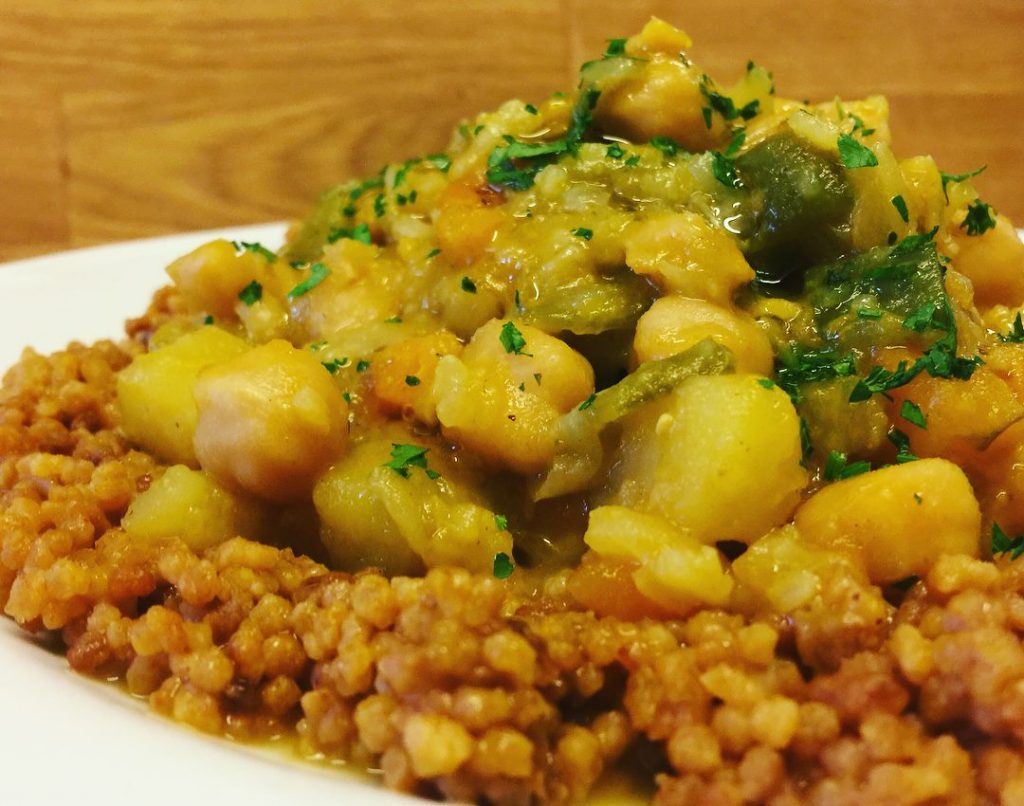 Osteria VegGente
In Marino, in the heart of the Castelli Romani, whose gastronomic culture is famous for rustic meat dishes and cured pork, this restaurant is an alternative for all people who have chosen to follow a different diet. Vegetarian and vegan dishes are prepared with organic and seasonal products, inspired by the Mediterranean tradition.
Osteria VegGente – Marino – via Mattia Montecchi, 1 - facebook.com/veggenteosteriavegetarianavegana/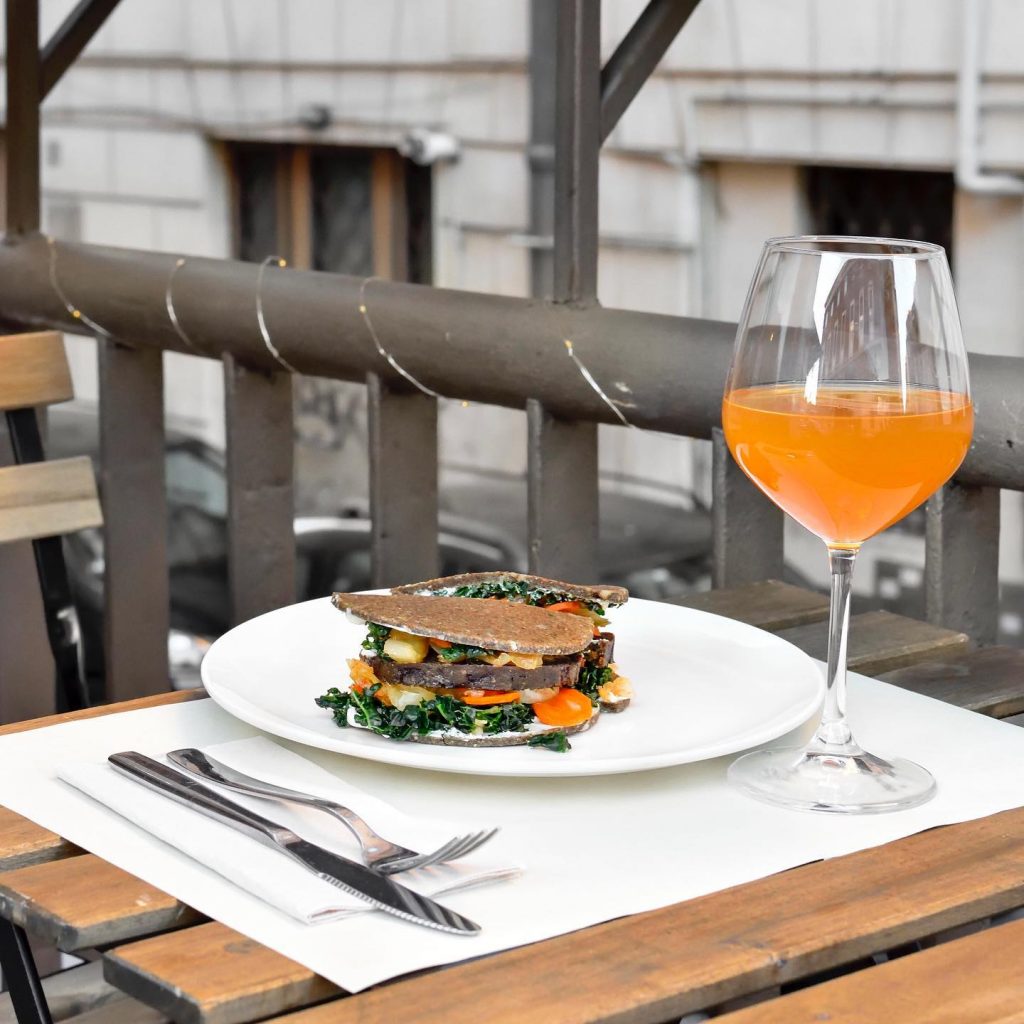 Ecrù
The raw food philosophy requires not to consume food exposed to a temperature higher than 40°C, so as to preserve its organoleptic properties. This is the concept behind Ecrù, a place that uses only organic products from small local producers, used in vegan and vegetarian dishes.
Ecrù – via Acciaioli, 13 - ecrurawfood.it/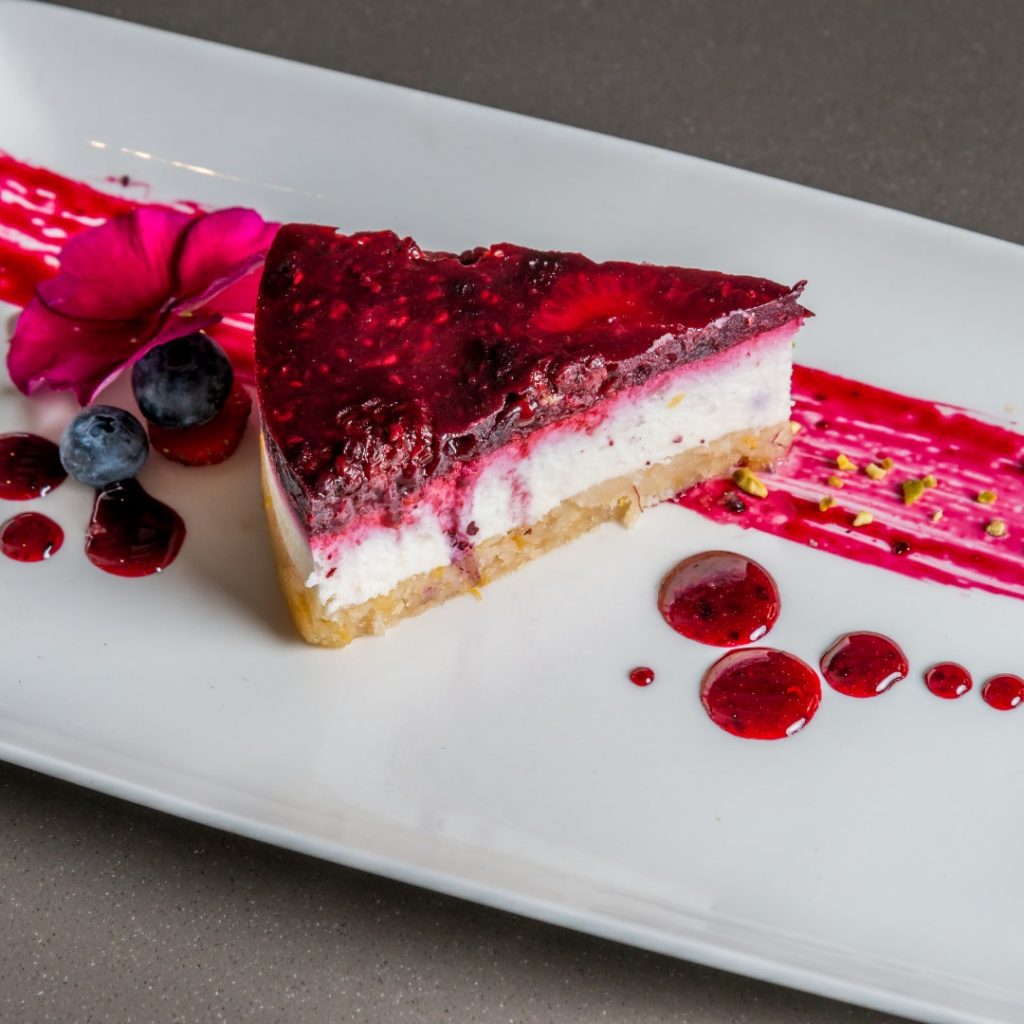 Ops! Ristorante vegano
A different format, simpler and more practical and suitable for those who want to indulge in a quick, tasty and above all vegan meal. Ops! has been offering buffet or plant-based take out menus since 2013, also providing gluten-free dishes, all prepared with quality ingredients and sourced from organic farming.
Ops! Ristorante vegano – via Bergamo, 56 - opsveg.com/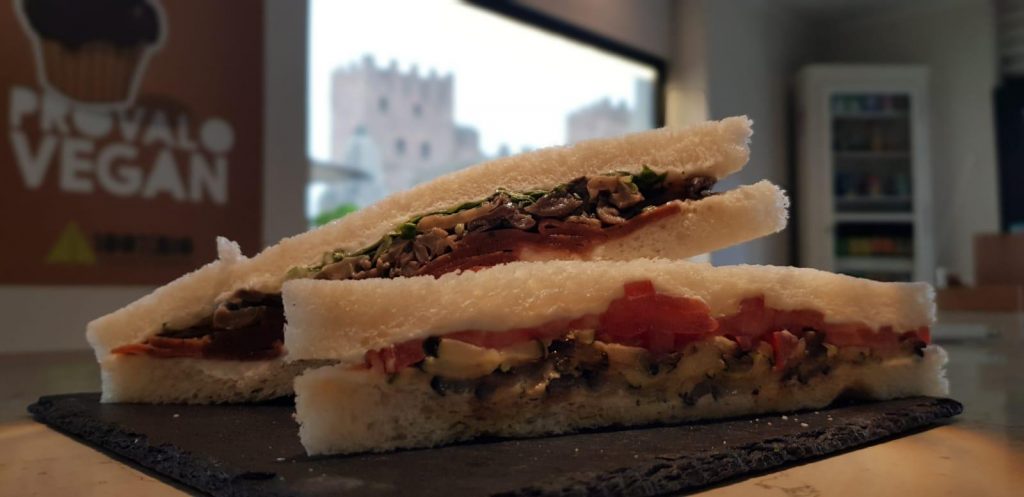 Centopercento bio
In the Piramide neighbourhood, a nice place to eat (well and vegan) at any time, from breakfast to an evening aperitif, including lunch breaks. Guests can choose from salads, soups, sandwiches, hot and cold dishes prepared with organic products.
Centopercento bio – Piazza di Porta San Paolo, 6 a - centopercento.bio/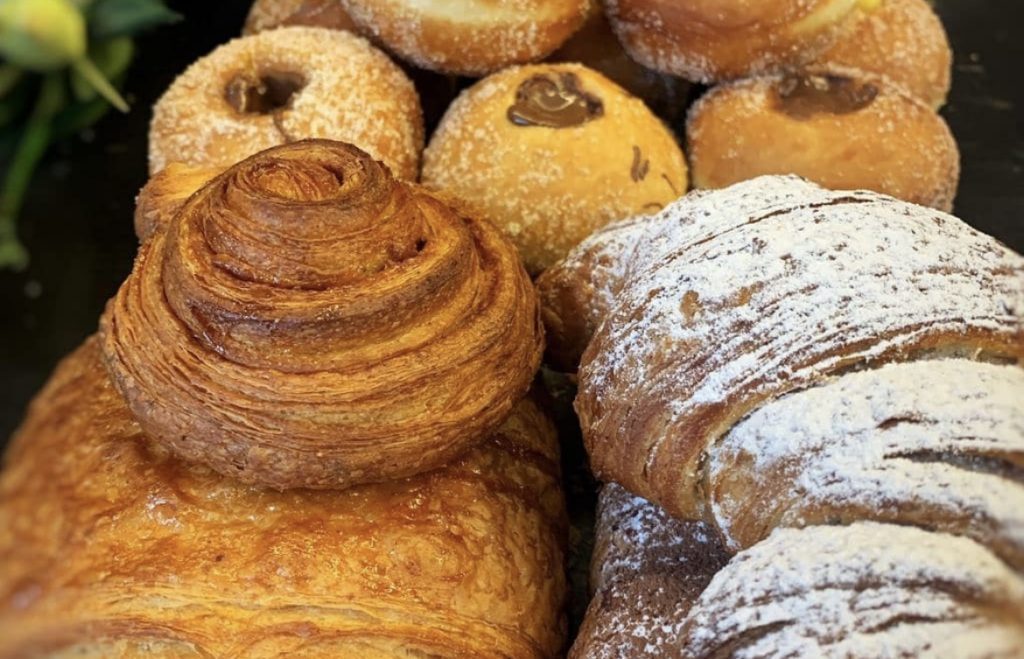 Le pasticcerie vegane a Roma
There is no shortage of vegan desserts and pastries in the eternal city, thanks to the restaurants that over the years have shown that it is possible to really eat everything in cruelty-free versions, desserts included. In the San Paolo neighbourhood is Wani, a place with a priceless, cosy and relaxed atmosphere, where guests can have breakfast with delicious croissants (excellent ones filled with pastry cream) or buy cakes, mignons and biscuits, quiches or ready-made meals, borrowing a book from library corner. A bakery in full Anglo-Saxon style, on the other hand, is the one in the Prenestino district: Radagast Vegan Bakery offers cookies, red velvet cakes, cupcakes, decorated cakes, not to mention the gastronomy proposals such as hot dogs and sandwiches. In the Talenti area, Lilimpo's Vegan Bakery dedicates itself to classic Italian specialties, while at Centocelle Breaking Bread bistro, in addition to pantry desserts, patrons can purchase breads, rustic cakes and a number of tasty dishes. Finally, in Pietralata there is Fratelli Piermattei, a traditional neighbourhood yet vegan pastry shop, ideal for lovers of simple and familiar flavours.
Wani – via Gabriello Chiabrera, 162 - lnx.wani.bio/
Radagast Vegan Bakery – via Teano, 309 - facebook.com/radagastveganbakery/
Lilimpo's Vegan Bakery – via Giovanni Verga, 46 - facebook.com/lilimposbakery/
Breaking Bread bistrot – via degli Olivi, 49 - facebook.com/breakingbreadbistrot/
Fratelli Piermattei – via Matteo Tondi, 14 - facebook.com/fratellipiermattei/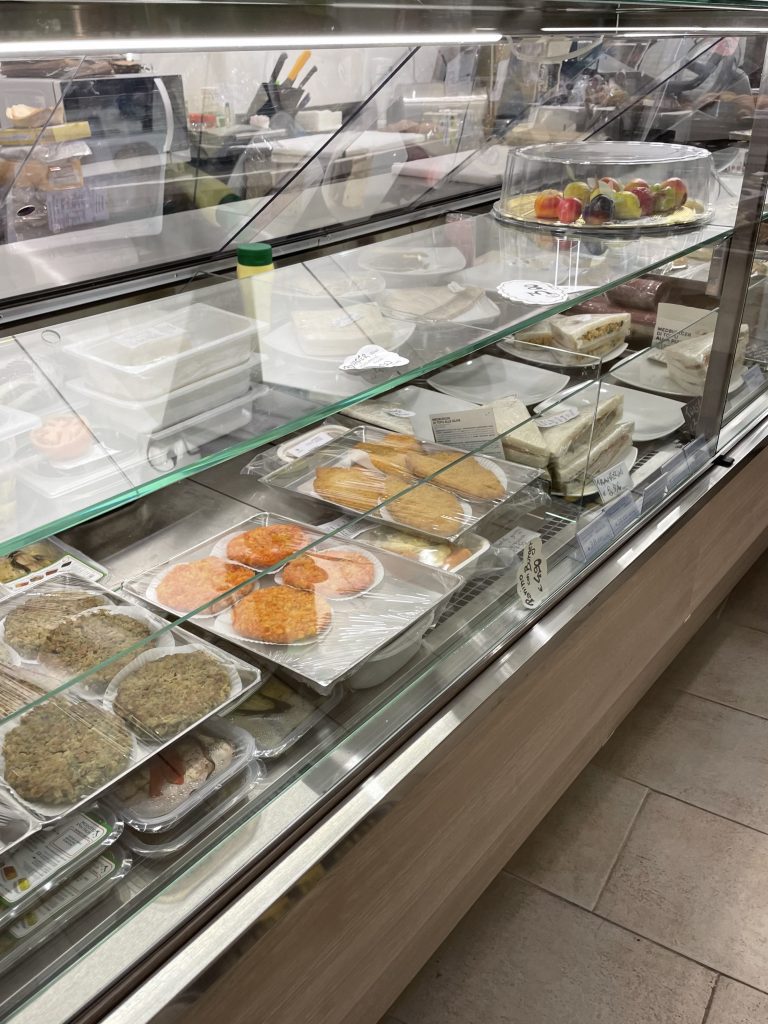 Vegan food shops in Rome
There is no shortage of shops for quality vegan shopping (in addition to the many organic food stores where it's easy to find plant-based foods): among the main references, iVegan, temple of taste for Roman vegans, who here can rely on a large selection of meat alternatives, cured meats, grains, drinks, flours, desserts, snacks, cosmetics and cheese, as well as having a bite to eat at the iVegan Eat corner bar, with sandwiches and pastries. Vegan Store is also very well stocked. It's a sui generis stand in the heart of one of the most historic and authentic local markets in Rome, Testaccio (ironically located across from the former slaughterhouse). A very recent opening is instead La Drogheria Veg in the Infernetto district, which sells cosmetics, dry and fresh food, drinks, snacks, baked goods and also has a line of unpackaged foods. Another novelty, Vegustibus in Garbatella, an original and fun format reminiscent of old-fashioned delis: there is the meat counter with vegan burgers and charcuterie, complete with a "pizzicagnolo" seller that offers customers a taste of the products for sale. There is no shortage of croissants and pastries for breakfast, plus cookies, dry and fresh pastries, meat substitutes, snacks and other vegan specialties.
iVegan – via Angelo Emo, 125 - ivegan.it/
Vegan Store at Mercato Testaccio – via Lorenzo Ghiberti, 19 - facebook.com/veganstore83/
La Drogheria Veg – via Umberto Giordano, 68 a - facebook.com/ladrogheriaveg-100616919171881
Vegustibus – via Giovanni Andrea Badoero, 70/72 - facebook.com/Vegustibus-Garbatella-278965252114428
by Michela Becchi