There is no Italian dessert recipe more widespread than mostaccioli, among the most common sweets of central-southern regions prepared, albeit with the necessary regional variations, almost everywhere. Common to almost all local versions is the use of vino cotto, or cooked wine, a filtered juice obtained by pressing ripe and sugary grapes and traditionally cooked in copper cauldrons.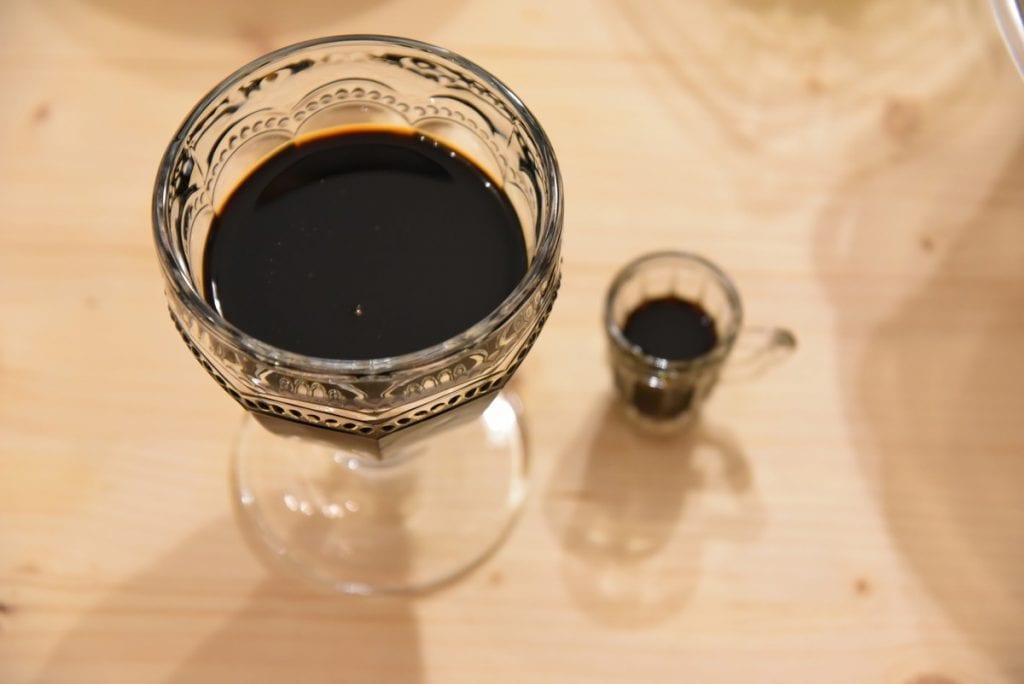 Vino cotto, Ancient Roman beverage made with wine must
A product with an ancient history, already present at the time of the ancient Romans, who used it to sweeten food and beverages. We often mistakenly think of it as a hot and flavoured wine, a kind of vin brulé, when in actual fact it's nothing more than a liquid obtained from the prolonged cooking of the must. Boiling grape must is an ancient practice, also included in the agronomic writings of Pliny the Elder, who speaks extensively about it in his "Historia naturalis," and then again in Columella's "De Re Rustica." In ancient times, this was a beverage enjoyed at the end of the banquet, a precious specialty that in peasant culture represented part of the goods women brought as dowry. Farmers, on the other hand, used vino cotto to massage children's arms and legs so they could grow up healthy and strong, as well as sipping it after hard work in the fields..
Making vino cotto
Particularly widespread in Abruzzo and le Marche, cooked wine is prepared from local grapes, Montepulciano in primis, but also Sangiovese or Maceratino. The must is boiled slowly (in the past in copper cauldrons, now replaced by stainless steel) for about 10/12 hours, a time in which it was constantly stirred, skimming the foam from time to time. Once cooked, the liquid - now concentrated - is decanted into oak barrels and left to age for at least five years. Traditionally, it was prepared in autumn, at harvest time, with very ripe grapes and with a higher percentage of sugars, and used as a sweetener. In addition to being used in place of sugar, cooked wine was once used above all to counteract seasonal ailments: a home remedy taken with water and honey or in the form of a decoction.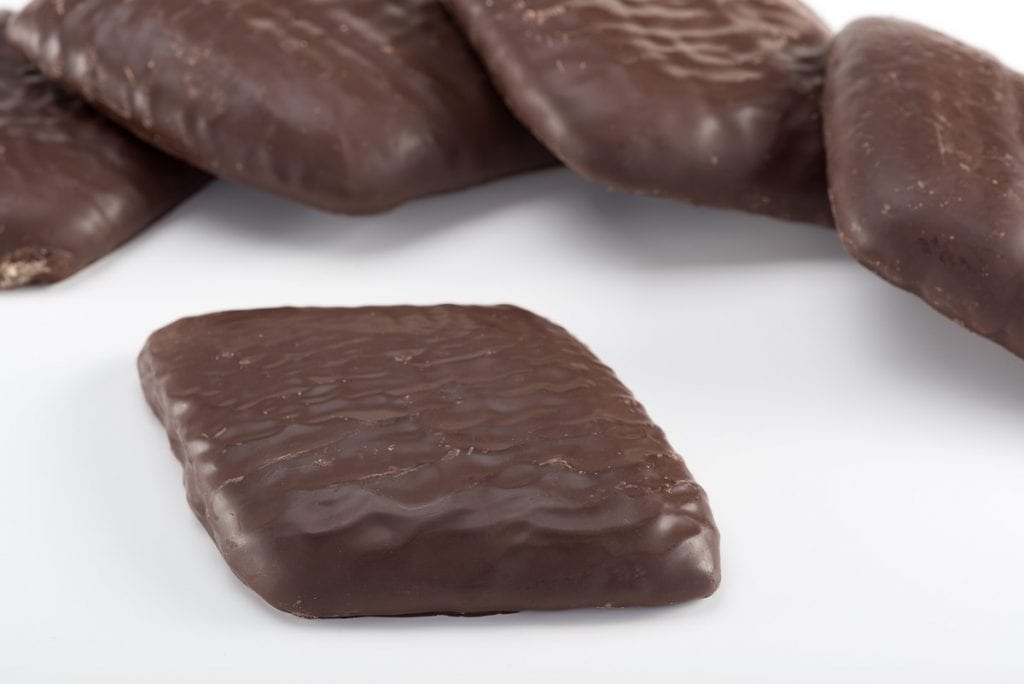 Wine and cooked must used in mostaccioli
It has several uses in the kitchen, but the most popular is in pastry: in mostaccioli, a specialty shared by Abruzzo, Molise, Basilicata, Umbria, Puglia and Calabria, and which also has a Lombard variant called mostazzit, typical of Varese and Ticino. Originally the mostaccioli were prepared for the harvest with bread dough, honey, almonds and grape must. Over the years, the recipe has changed and today it employs flour, sugar, honey, cocoa, ground almonds, water and bicarbonate, wine or cooked must, naturally with regional variations. The root of the name is ambiguous: it could derive both from the word mustum, must, and from mustace, laurel, the leaves of which were used to wrap an ancient preparation imported from Arab countries, to protect it during the journey.
The main difference between cooked wine and cooked must is minimal, and mostly lies in the texture: cooked must is denser and similar to a syrup, and is aged for a shorter period, which usually does not exceed 24 months. Furthermore, it is one of the typical products of Abruzzo, although it is also consumed in other territories
Sapa, cooked must from Emilia-Romagna
Already mentioned by Ludovico Ariosto in "Satira III," sapa (or saba) is another heritage of Italian peasant culture, also made with cooked must, typical of Emilia-Romagna, Marche and Sardinia, produced again starting from boiled must for about 8/9 hours, added with whole walnuts to avoid thicken the liquid too much and not to let it stick to the pot. The must is stirred constantly during the entire process, until it is reduced by about 2/3. Once ready, it is cooled and placed in wooden barrels. Even sapa was originally used as a sweetener for food and drinks, while today it's paired with cheeses, salads and in regional pastry to prepare sweets and biscuits. In particular, it cannot be missing in the recipe of the sabadoni, in the past consumed on the feast of Sant'Antonio on January 17, later for Carnival and now available all year round: a sort of sweet fried ravioli prepared with a thin filled pastry filled with chestnuts and sapa.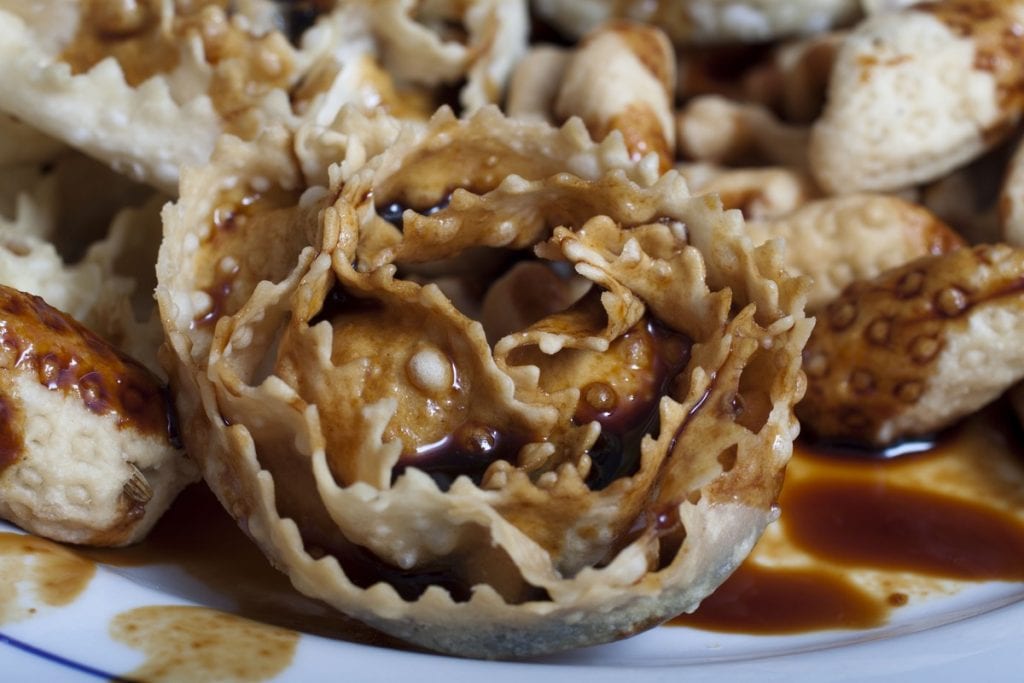 Vincotto (cotto) di fichi from Puglia: the sweet syrup sans grapes
The vincotto di fichi deserves a separate chapter. Widespread especially in Puglia and Basilicata, it is added to local pastries such as cartellate or pettole. Although it has always been called this, the correct name is actually cotto di fichi, as it's a simple reduction of water and figs, which does not require the use of must. To do this, you need to chop the figs without peeling them and cook them in water until creamy: the hot mixture is filtered with a cloth and then cooked in a pot for about two hours, stirring often, and finally stored in a clean  glass bottle and tightly closed..
Uses for vino cotto, sapa and vincotto di fichi in the kitchen
How to use these products in the kitchen? In desserts, of course, but also in some savoury dishes, adding them to sauces or combining them with structured meat dishes, but not only: here are some examples, plus the recipe for preparing Apulian cartellate (in the video they are seasoned with honey, but perfect for pairing with cooked wine or cotto di fichi).
Risotto with spring onion, rosemary blossoms and sapa
Ingredients
400 g. Carnaroli rice
200 g. white spring onions
200 g. fresh Tropea spring onions
60 g. butter
2 tbsp. rosemary blossoms
Sapa to taste
Parmigiano Reggiano, grated, to taste
Vegetable broth to taste
Carefully clean the spring onions: remove the hard top and the outer part. Cut into very thin strips and set aside. Collect the flowers from the rosemary plant, dip in water and gently pat them dry, being careful not to break them. In a pan for risotto, melt the butter and add the spring onions, sweat and add the rice, adjust salt and toast for a minute. Cover completely with vegetable broth (completely submerge rice grains) and cook for 13 minutes, adding broth if absorbed, stirring occasionally. Once cooked (the broth will be completely absorbed and a classic creaminess will be formed) turn off the heat, cover and let it rest for a minute. Stir off the stove with plenty of grated Parmigiano and a knob of cold butter. Serve the rice on individual plates garnished with the rosemary flowers (about a teaspoon per plate) and a few drops of sapa.
Pettole from Puglia with vincotto di fichi
1 kg. flour
20 g. brewer's yeast
300 g. vincotto di fichi
1 qt peanut oil for frying
Salt to taste
Dissolve the yeast in a bowl with a little water, add the flour and a pinch of salt and continue mixing, adding just enough lukewarm water to obtain a very fluid batter. Beat for a long time until the mixture comes off the bottom of the bowl. Cover with a cloth, then leave to rise for an hour in a warm place. Heat the peanut oil at 180°C (350°F), grab a ball of dough with your left hand, clench your fist and squeeze a small knob of dough out through your thumb and middle finger. With your wet right hand, pick the knob and dip into the hot oil. The ball will fall to the bottom before rising to the surface, swollen and with the typical squiggles that characterize the pettole. Alternatively, soak two tablespoons in warm water, with one take a little dough and with the other push it, letting it slip into the oil. Drain and dry on kitchen paper and pat gently. Bring the vincotto with 4 tablespoons of water to a boil, lower the heat and reduce over moderate heat for a few minutes. Obtain a thick and syrupy liquid. Pour it still hot on the pettole in a serving tray and serve.
by Michela Becchi