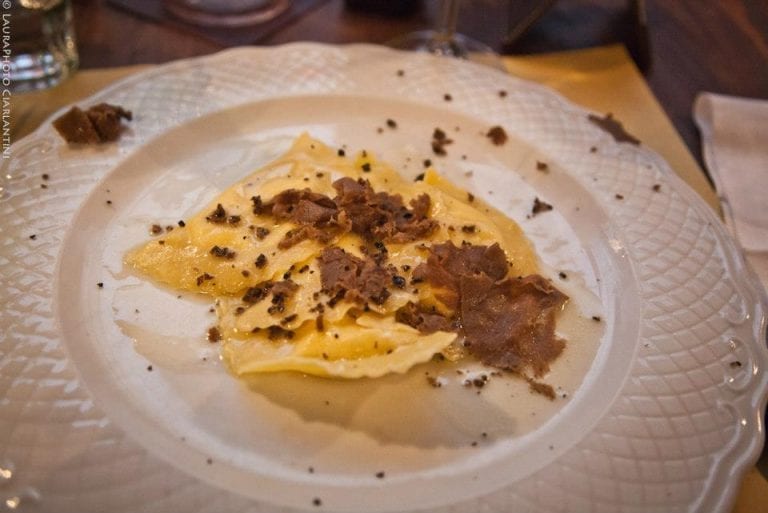 Summer is upon us, and it's time to plan outings and day trips to enjoy the fresh air in the countryside, and the genuine flavours of traditional trattorias. Here's where to eat a few kilometers outside Italy's capital.
Spring for Rome residents means dining al fresco, picnics and bucolic frolicking. But in the countryside there are also many classic trattorias to try, tables inspired by traditional recipes that offer local cuisine that's simple but never banal.
Trattorias outside of Rome
There's ample choice: from the Castelli wine region, with fraschette and taverns that have remained unchanged over time, to the Monti Prenestini area which includes the municipalities of Zagarolo, Palestrina and San Cesareo. Here, we have gathered the best trattorias according to our guida Ristoranti d'Italia 2019, located less than one hour outside the city.
The best trattorias outside of Rome
La Muracciola
A sincere and sincere cuisine, where the absolute protagonists are local ingredients ranging, from meat to fresh homemade pasta (sourced at Meraviglie in Pasta). Choose between pappardelle with hare meat sauce and paccheri with porcini, gongorzola and walnuts; fillet with truffles or salted codfish, and end with homemade tiramisu or crumble.
La Muracciola – Palestrina (RM) – via Casale S. Antonio, 3 – lamuracciola.it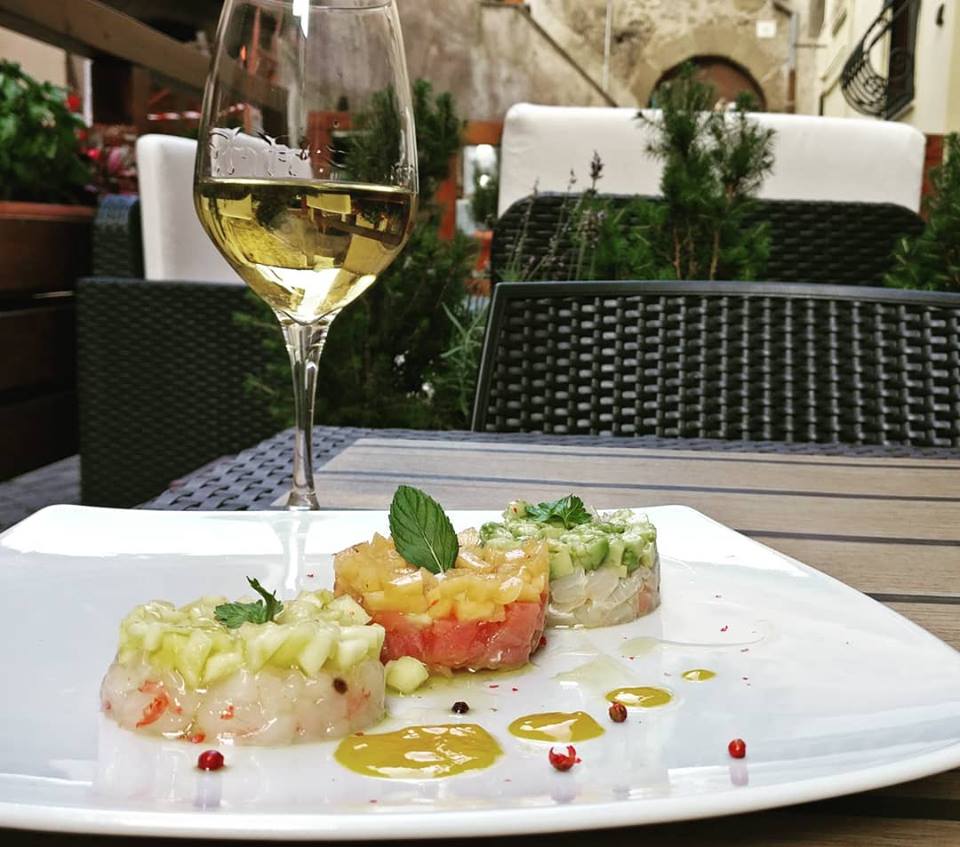 Taberna Palestrina
Ideal destination for beer lovers, who can rely on a good selection of labels, to accompany traditional dishes. Orecchiette with courgette, tomato and oregano crudité, chicken saltimbocca with chard flan and cheesecake are just some of the specialties to try.
Taberna Palestrina – Palestrina (RM) – v.lo Duomo, 49 – taberna-palestrina.it
Maydeli
Multifunctional space with contemporary decor, modern menu that's able to satisfy every need at any time of day. In the welcoming and familiar environment guests can stop in for an aperitif, seated at the outdoor tables, or stay on for a delicious lunch break, which offers mixed salads (try the Caesar Salad), strip steaks and well-leavened pizzas.
Maydeli – San Cesareo (RM) – via Casilina, 450 – maydeli.it
Pietrino e Renata
Almost half a century young: at Pietrino e Renata it's still possible to enjoy authentic flavours of the past, such as those of the ramoracci, a wild plant in the radish family, and whose delicate horseradish flavour is proposed in soup, or the castrated sheep sauce that dresses the strozzapreti or even the pigskins with beans. There are also more contemporary recipes, the result of the inclusion of the newest generation.
Pietrino e Renata – Genzano di Roma (RM) – via Gen. R. Lordi, 70 – pietroerenata.com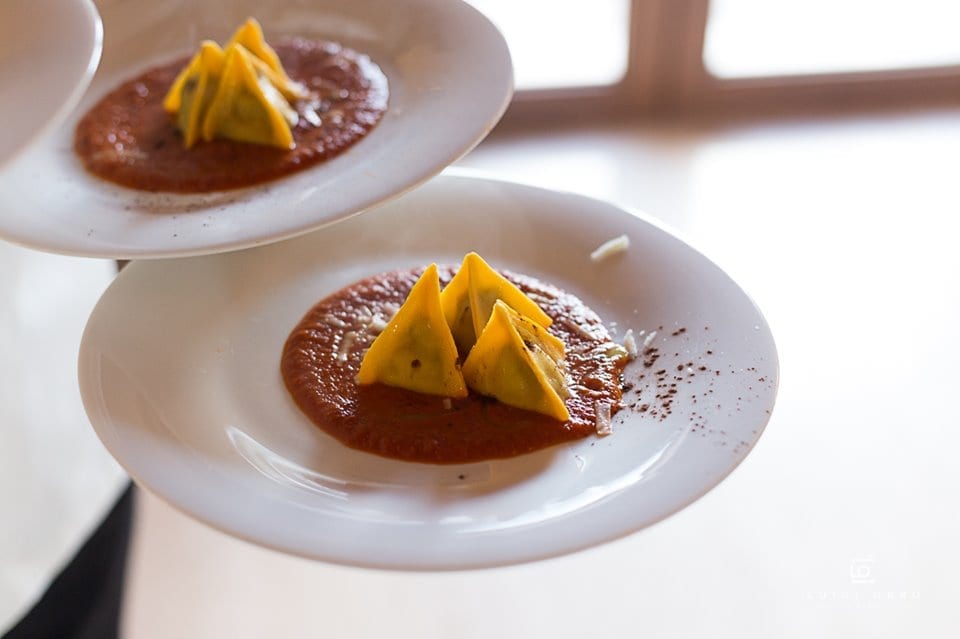 L'Oste della Bon'Ora
Massimo and Maria Luisa were able to preserve the identity of their territory, while re-interpreting local products in an original way. There are four menus to choose from, in which Rome fundamentals (gricia, carbonara, baccalà, artichoke) appear on request, but the selection of ingredients goes well beyond Lazio, bringing together the most delicious specialties of each region.
L'Oste della Bon'Ora – Grottaferrata (RM) – v.le Vittorio Veneto, 133 – lostedellabonora.it
Taverna Mari
A reliable place, which never disappoints, starting from the always attentive and courteous service, the retro and familiar atmosphere, and finishing with a solid cuisine centred on the great classics of the Lazio region's gastronomy. There are tasting menus but also other ideas à la carte, all made from the locally and skillfully sourced ingredients.
Taverna Mari – Grottaferrata (RM) – via Piave, 29 – tavernamari.it
Iotto
Marco Pasquali and his wife's Ines home does not change style or route: in the name of simplicity, choose between cannelloni filled with sausage and broccoli; or the mixed fried platter. The couple has always offered a delightful seasonal cuisine that never goes out of style, that can be paired with a good selection of wines.
Iotto – Campagnano di Roma (RM) – c.so Vittorio Emanuele, 96 – facebook.com/OsteriaIotto/
Osteria del Borgo
Authentic jewel that survives the trends: warm, cozy, rustic but with attention to detail, Osteria del Borgo is a place that knows how to convey genuine flavours and attention at first glance, including cured meats in plain sight and an excellent selection of olive oils. Start with fettuccine and wild asparagus; mutton, and meats served with pan-sautéed vegetables, then finish with classic and well-made desserts.
Osteria del Borgo – Cesano (RM) – via Borgo di Sopra, 21 – osteriadelborgocesano.com
Benito al Bosco
Another atypical cuisine for the area is the one offered by Benito al Bosco, who in Velletri juggles an interesting seafood offer (shellfish, red snapper and much more) and local products, mushrooms and truffles in the first place, homemade pasta and a handful of meat dishes. Note of merit goes to the well-stocked wine cellar and the large and pleasant terrace that completes the scene.
Benito al Bosco – Velletri (RM) – via Morice, 96 – benitoalbosco.com
by Michela Becchi