They add flavour and improve the texture of food, adding juiciness and moisture: sauces often play an important role in the kitchen, especially when it comes to Asian cuisine. Most countries have, in fact, a deep sauce culture, which includes a variety of specialities: among the most important ones in China, Vietnam and Japan, soy, teriyaki and hoisin sauce are probably the most known abroad. Here's a guide to use them in the kitchen.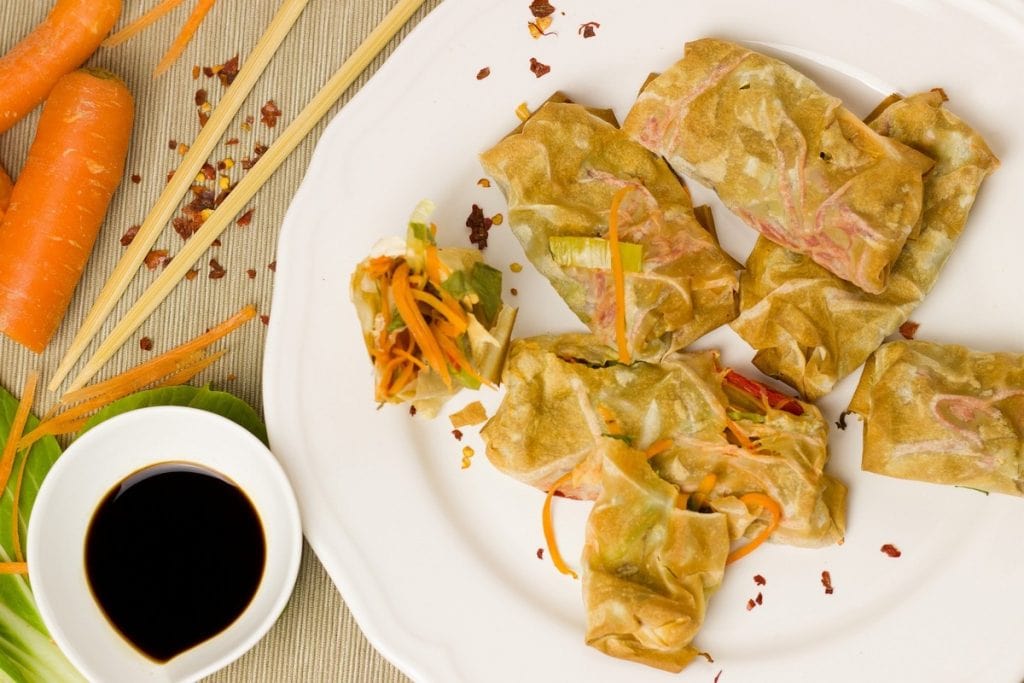 Origins of soy sauce
First, it was jiang, an ancient seasoning thought to be the predecessor of soy sauce: a savory paste made from fermenting meat, fish or grain, ingredients that were then replaced by soybeans during the Han period. Soybeans have been cultivated in China for thousands of years and play an important role in the traditional Chinese cuisine (just think about tofu, for example): easy to harvest even on poor lands, soybeans were much more accessible and cheap than meat or fish, so they started to be fermented to make a paste called douchi, that was quite salty. Later on, during the Yuan and Ming dynasties, the paste started to become more and more popular, and now soy sauce is a key component of many dishes.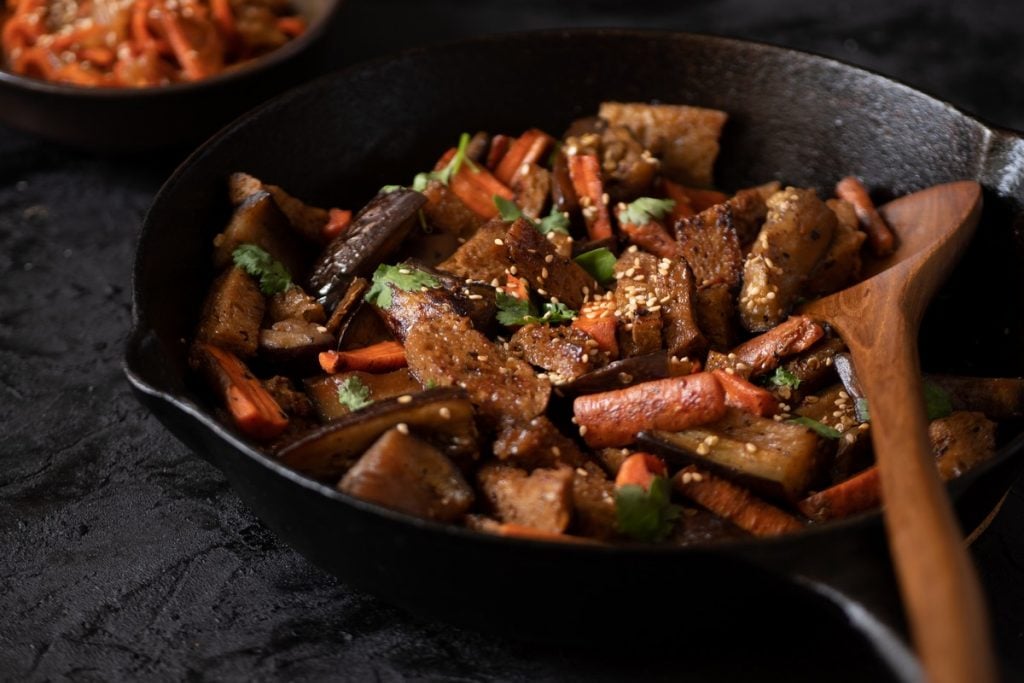 Uses of soy sauce in the kitchen
Soy sauce can intensify the taste of any dish: you can add it to meat for a boost of umami, and it's perfect for the stir-fry noodles. Try it with chicken bites, vegetables and sesame seeds, or with seitan, carrots and leeks for a savoury vegan meal. Besides, soy sauce is fundamental to make teriyaki, and it can also be used for marinades: mix some soy sauce with maple syrup and a splash of lemon juice, pour the marinade over some tofu and let it rest for a while before grilling. Of course, you can also use soy sauce as a substitute for salt: you can add it to your gravy for a perfect roast or to a traditional beef or vegetable broth for soups and stews.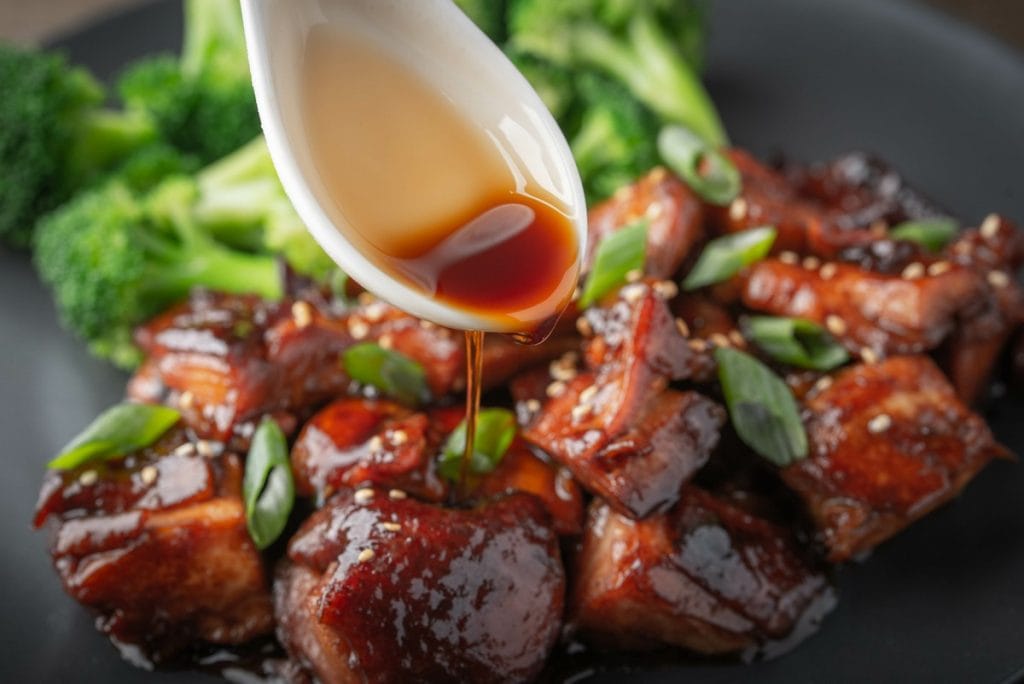 Origins of teriyaki sauce
Made with soy sauce, mirin, sugar and sake, teriyaki sauce is one of the most representive products of Japanese cuisine, although it was not invented in Japan. The product originated in Hawaii with the arrival of the first Japanese immigrants, that brought different recipes to the island (like the famous shave ice, the hawaiian version of kakigori). At the beginning, it was a mix of pineapple juice and soy sauce which, eventually, led to the invention of teriyaki. Mirin is, in fact, a type of sweet sake, which gives the sauce its particular bitter-sweet taste. Teriyaki sauce became popular in the States around the 60's, thanks to all the Japanese restaurants that widespread all over the countries. Making the sauce at home is easy, but you can also find it in any supermarket.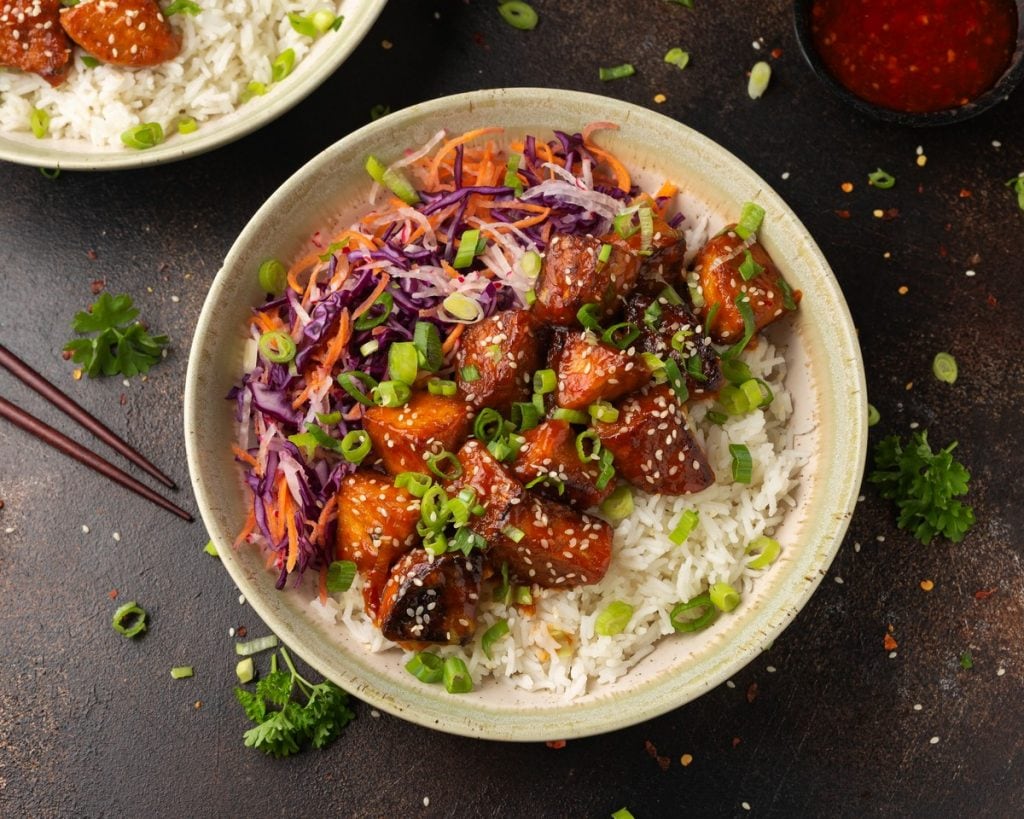 Uses of teriyaki sauce in the kitchen
Teriyaki sauce is a versatile product that can improve every recipe. It goes perfectly well with fish dishes (try it with king prawns and you won't be disappointed), or even meat courses like chicken or pork ribs. You can use it to marinade vegetables, tofu or tempeh, or to make the traditional Japanese yakitori, chicken skewers coated with teriyaki sauce (if you're vegan, you can make a plant-based version by using shiitake mushrooms). You can also make glazed sweet potatoes or eggplants, or add the sauce to your chicken stripes to fill tacos or fajitas.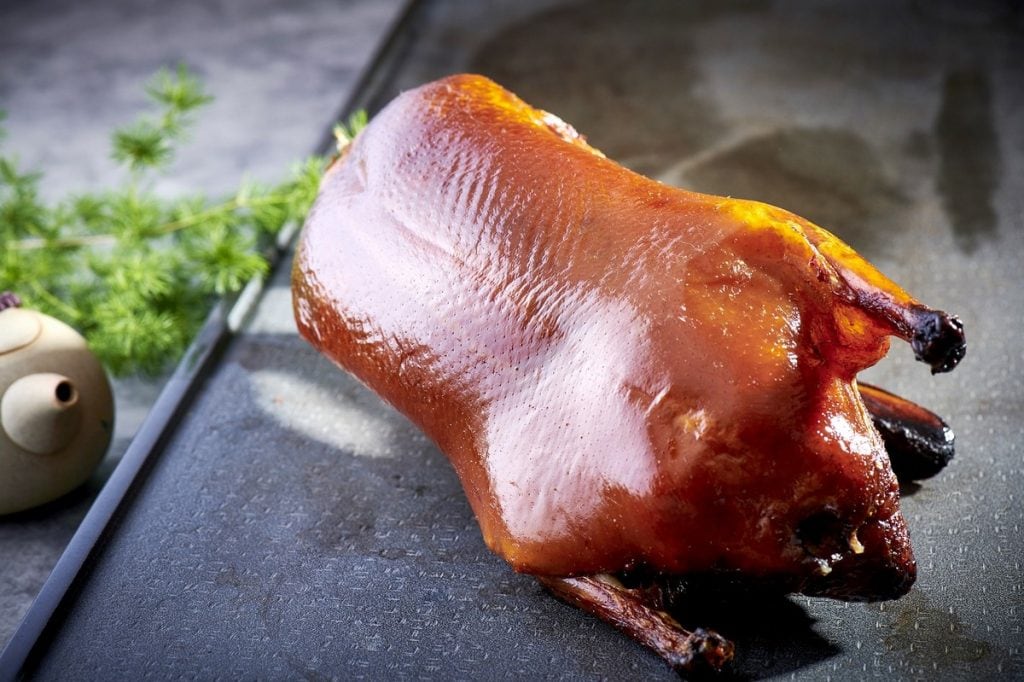 Origins of hoisin sauce
We don't know much about the origins of hoisin sauce. It is certainly a Cantonese speciality and the name literally means "seafood" in local dialect, although the sauce doesn't contain fish. It is actually made with fermented soybean paste mixed with flavors and spices, which give the sauce a very umami taste, sweet and tangy at the same time. On the Southern Metropolis Daily, the tabloid newspaper of Guangzhou city, you can read that the first written record dates back to early literature in Lingnan, where it was considered a luxury product, as it was probably made with seafood at the time. Dark in colour and thick in consistency, hoisin sauce has a very strong flavor, that can be used to enrich lots of dishes, and it is very common in Vietnamese cuisine.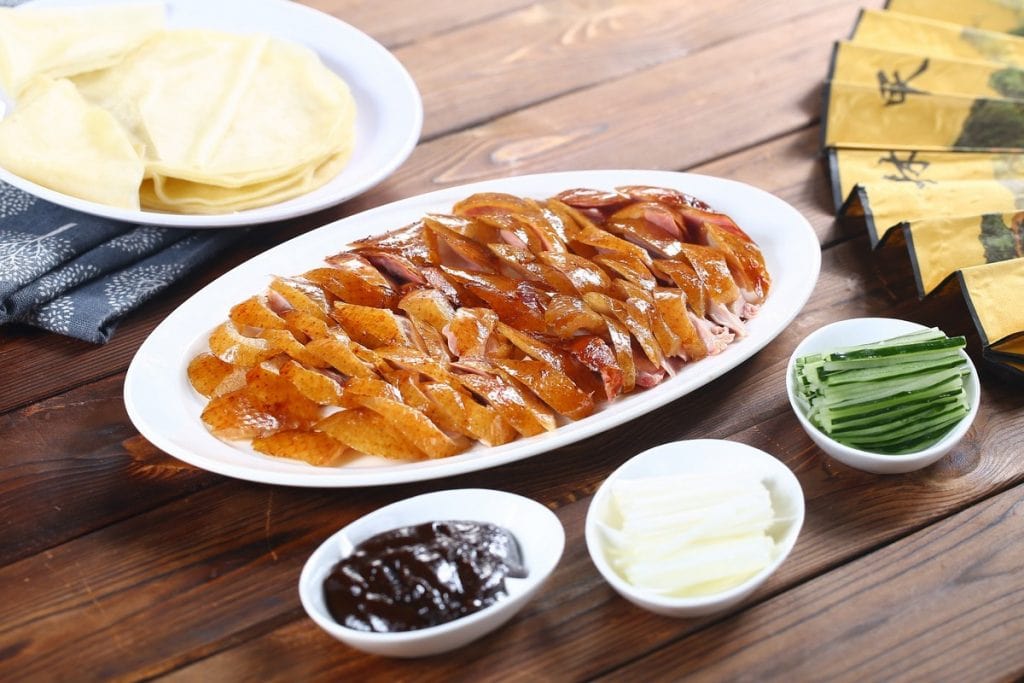 Uses of hoisin sauce in the kitchen
When you think about hoisin sauce, you immediately immagine a mouth-watering Peking roasted duck, with aromatic herbs and shredded vegetables on the side. But hoisin sauce can also be used in different ways: you can add it to your brisket by mixing it with some spices, or to a Vietnamese phõ, a soup that requires a special broth made with more than twenty ingredients, then enriched with rice noodles, chopped beef carpaccio and vegetables. Stir-fry is always a good choice to taste the sauce at its best, and so is marinated tofu or seitan (add some chickpea flour to the seitan bites towards the end to make it more crispy).
by Michela Becchi