Christmas tree trunk
In France they call it bûche de Noël and it has been prepared since the late 1940s in memory of the ancient tradition of the Christmas log, which provided that, on Christmas Eve, the head of the family threw a rather large log into the fireplace, which would remain lit until the Epiphany. The family would keep the ashes, which were considered magical.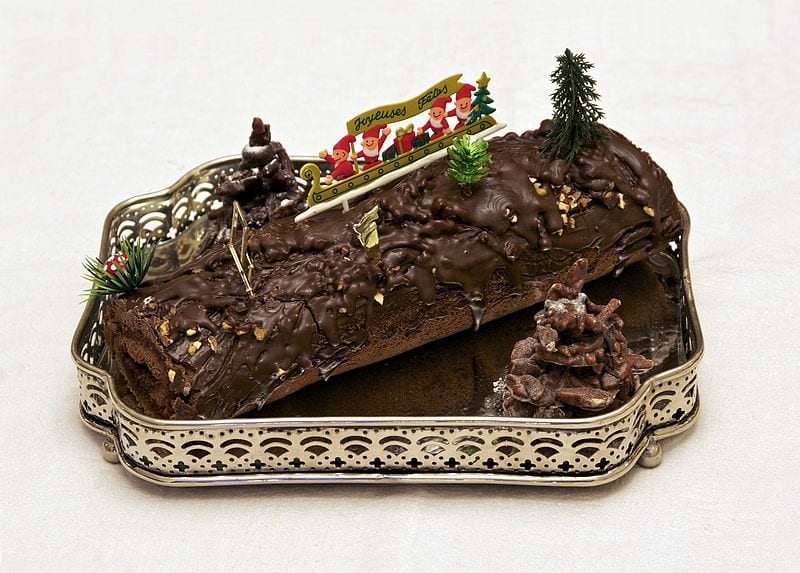 The ritual is widespread mostly in Scandinavian countries and Northern Europe, while the dessert recipe has also landed in Piemonte: the Yule log is a roll of biscuit dough stuffed with jams, spreads, fresh cream and fruit or any other tasty ingredient of choice, covered with chocolate ganache and decorated with streaks and reliefs that resemble, in fact, the veins of a log.