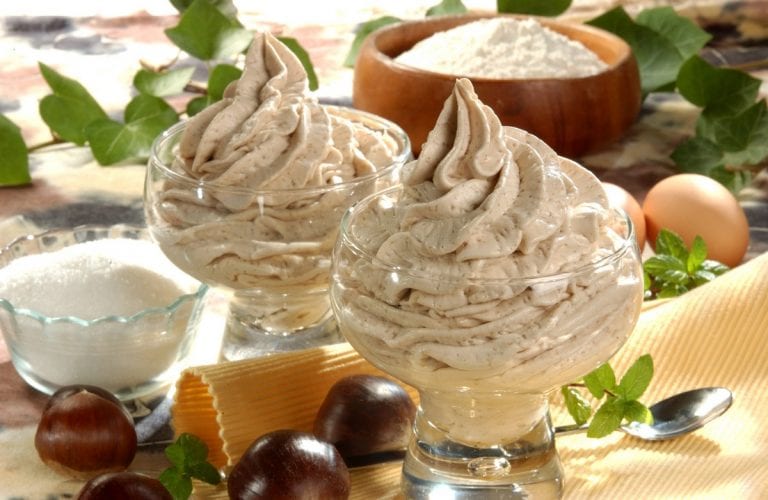 It's time to try gelato al Mont Blanc: here's how to make it.
Prep time: 5 minutes, 0 minutes cooking time
Yields 4 servings
Ingredients
1 kg hazelnut gelato
1 kg chestnut gelato
1 l heavy cream for whipping
500 g marron glacé (candied chestnuts), crumbled
200 g candied violets
A dessert that's as simple to prepare as it is delicious. The combination of chestnut and hazelnut gelato, the softness of the whipped cream, the full taste of the marron glacé and the refined candied violets make it a sumptuous and voluptuously exaggerated meal ending.
Method
Whip the cream without sugar. Mix the marron glacé and violets with the softened gelato, pour into a large dish or serving bowl and serve topped with the whipped cream.
For such a rich dessert pair a rare and particular wine: a 2006 Malvasia di Bosa made by Fratelli Porcu. A wine with intense aromas of honey and ripe apricot, persuasive and soft on the palate, that manages to express such finesse and freshness to pair beautifully with the dish.