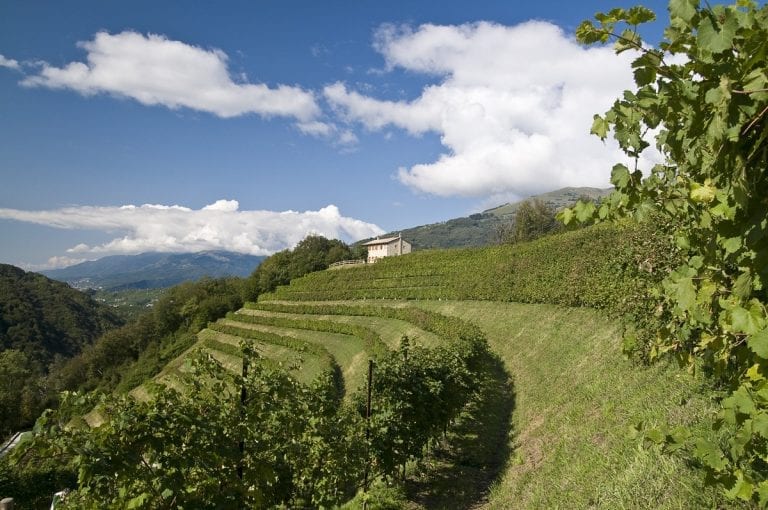 "Protecting the territory and promoting future challenges".
Her father Giuliano was one of the 11 founding members of the Consorzio tutela vino Prosecco and founder of the Bortolomiol Spa in 1949. Today, Elvira finds herself proudly at the helm of the Consorzio di tutela del Conegliano Valdobbiadene Prosecco superiore Docg, the first woman to lead the renowned winegrowing district, recognised as Unesco landscape. As Tre Bicchieri already announced in its July issue, the Board of Directors, meeting on 15 July, unanimously chose her to succeed Innocente Nardi. During his tenure, he led the PDO label through the important stages of growth and towards an environmental turning point.
Cinzia Sommariva and Giuseppe Collatuzzo at her side
Elvira Bortolomiol will ensure an international vision based on deep local roots. At her side, vice presidents Cinzia Sommariva (Sommariva Soc. Agr. Palazzo Rosso) and Giuseppe Collatuzzo (Cantina di Conegliano e Vittorio Veneto). "I was born into a family that has seen the history of Prosecco grow worldwide and has been a part of it," said the newly-elected president. She is certainly no novice, as she has been a member of the Consorzio's board of directors since 2007, with various vice-presidential appointments.
Challenges for the future
"There are still plenty of challenges ahead of us," continued Bortolomiol, who graduated in agriculture and worked in the USA and South America. "The territory where we have our roots is calling for it, because it must be protected and enhanced in terms of landscape and environmental sustainability, demanded by the competitiveness of the global market that, as we already experienced, rewards the excellence of our product". The future of Prosecco Superiore in the coming years will be a "powerful stimulus to continue the promotion and communication of the appellation in Italy and around the world". In her and in the new board of directors is placed the trust of the 192 sparkling wine brands and 480 winemakers that produce over 90 million bottles of Prosecco Superiore every year.