diVino
An authentic Italian wine bar in the heart of Bangkok- diVino originated as an idea Roberto Ferin had in October, 2010. It was still difficult to find a good glass of Italian wine in Thai restaurants. "We began with only 52 square meters, but today we're at over 200. Our menu is large, we have an oven for baking pizza and a wine list with over 200 labels", chef/proprietor Ferin explained. Working with interior designer Massimo Gentile, he designed an innovative and original space to show off Italian flavors. "I had worked for years as chef in various Italian restaurants here in Bangkok", Roberto remembered. "Then I decided to open a place that expressed my own cucina. We chose an exclusive zone, Thonglo, which is still one of the best night-time areas of Bangkok".

Food and wine
diVino quickly became one of the trendiest places in the city thanks to Roberto's culinary talents along with his ability to offer a wide choice of wines. "There's a growing demand for excellent Italian products," Robertoobserved. "That even includes Fassona beef, white truffles and Mediterranean fish. Up-scale Thai restaurant-goers are very demanding. They often travel to Italy, and they look for food that expresses our traditions and pairs well with a range of wines".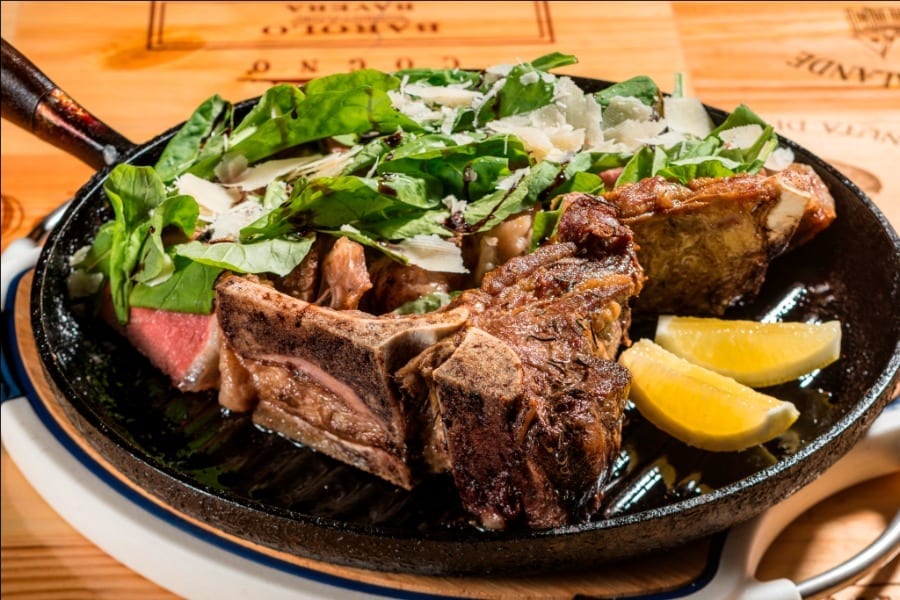 diVino's cellar can offer labels from all over the country, although Tuscany is the best represented. Among those regions most in demand are Puglia, Veneto and Friuli. Ferin's wine list offers such prestigious labels as Sassicaia '97 and '91, Solaia '87, Tignanello '85 and '90, and a special selection of Gaja '99: Langhe Darmagi, Langhe Conteisa, Barolo Sperss. Organic, biodynamic and orange wines satisfy the requests of the more expert drinkers. "A while ago, my customers used to ask for Thai wines", Roberto pointed out. "But today, traditional Italian dishes are always paired with wines from our beautiful country".