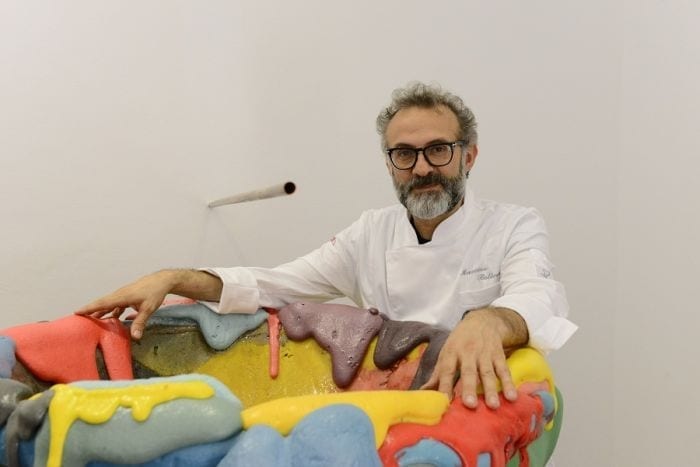 The ethical project of the Refettorio created by Massimo Bottura is about to debute in London. Here's the whole story told by the chef himself.
Apr. 05 2017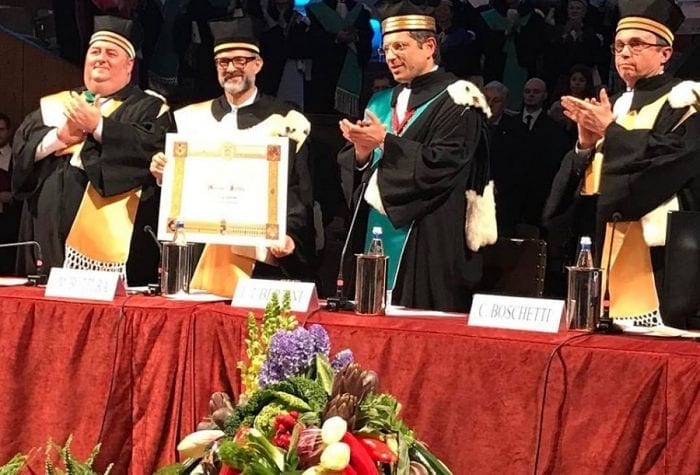 On February 6, 2017, in a packed auditorium, the Aula Magna Santa Lucia dell' Alma Mater at the Università di Bologna, Massimo Bottura received an honorary degree, laurea honoris causa, in Business Administration.
Mar. 18 2017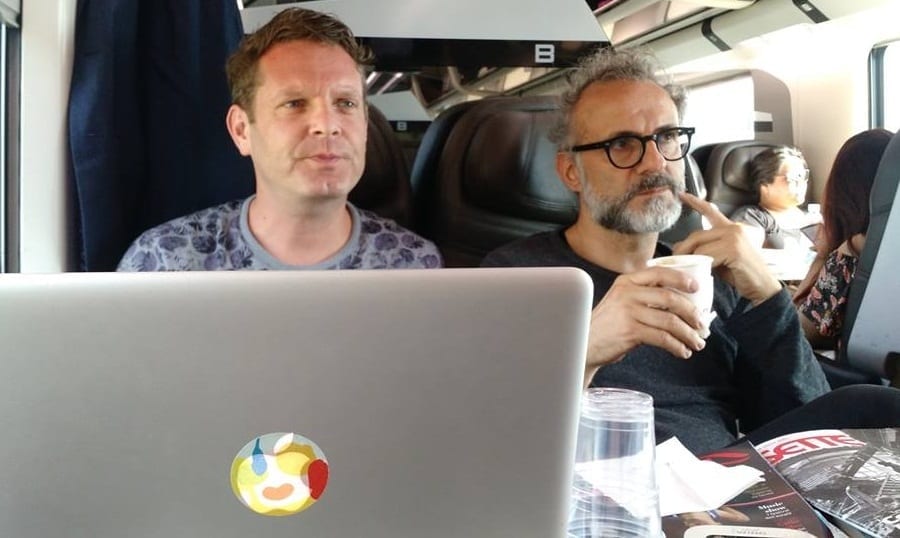 The experience of Refettorio Ambrosiano during Expo initiated a greater effort: rounding up cooks fighting against malnutrition and waste. During the Olympics this will be a new soup kitchen. Goals: 19K meals and 12 tonnes of reused leftovers.
Jul. 11 2016