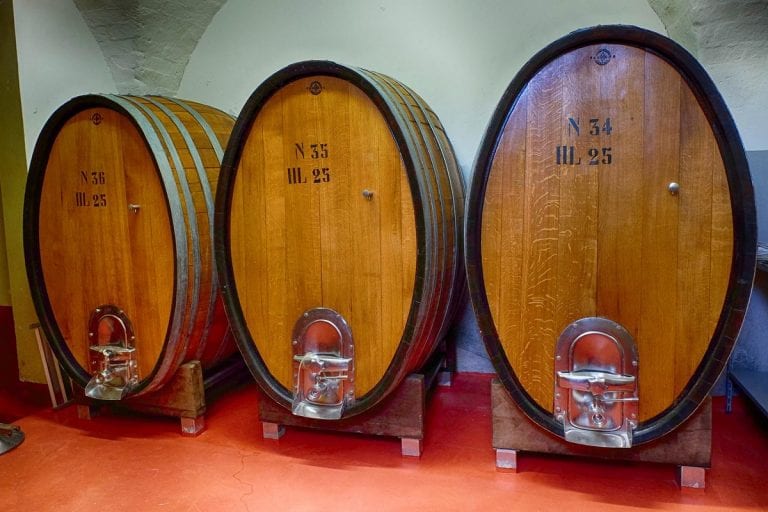 She also decided to cross regional borders and invest in nearby Abruzzo, her homeland. Here's the history of Angela Velenosi.
Angela Velenosi
Tireless Angela Velenosi is climbing higher and higher mountains. If she could only stop and look down since her beginnings at the small family business, she could feel dizzy. But she probably doesn't have the time, given how busy she is between entrepreneurial meetings or thinking about the next plane to take to promote her wines in every corner of the world. "My story is of someone who's had to run a lot – she tells us. Like Forrest Gump, I started running from scratch, driven only by will. Without capital, without an important wine area, without recognized DOCs and without a family in the industry: I started running 36 years ago and I've never stopped since. To get here I trained a lot, it was a long journey, I didn't know anything, I learned everything as I went, often from my own mistakes. The first ten years I had to understand where I was, what the strong points of my territory were. Then I started creating Velenosi without ever stopping, building my brand and of my territory, Piceno."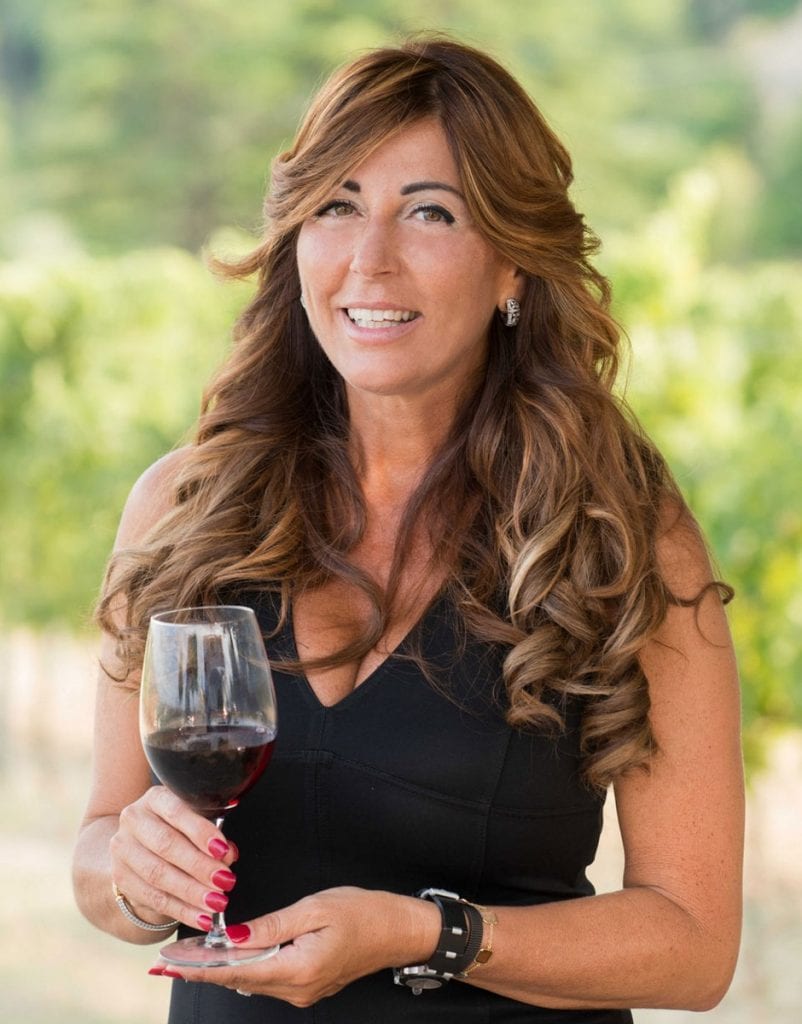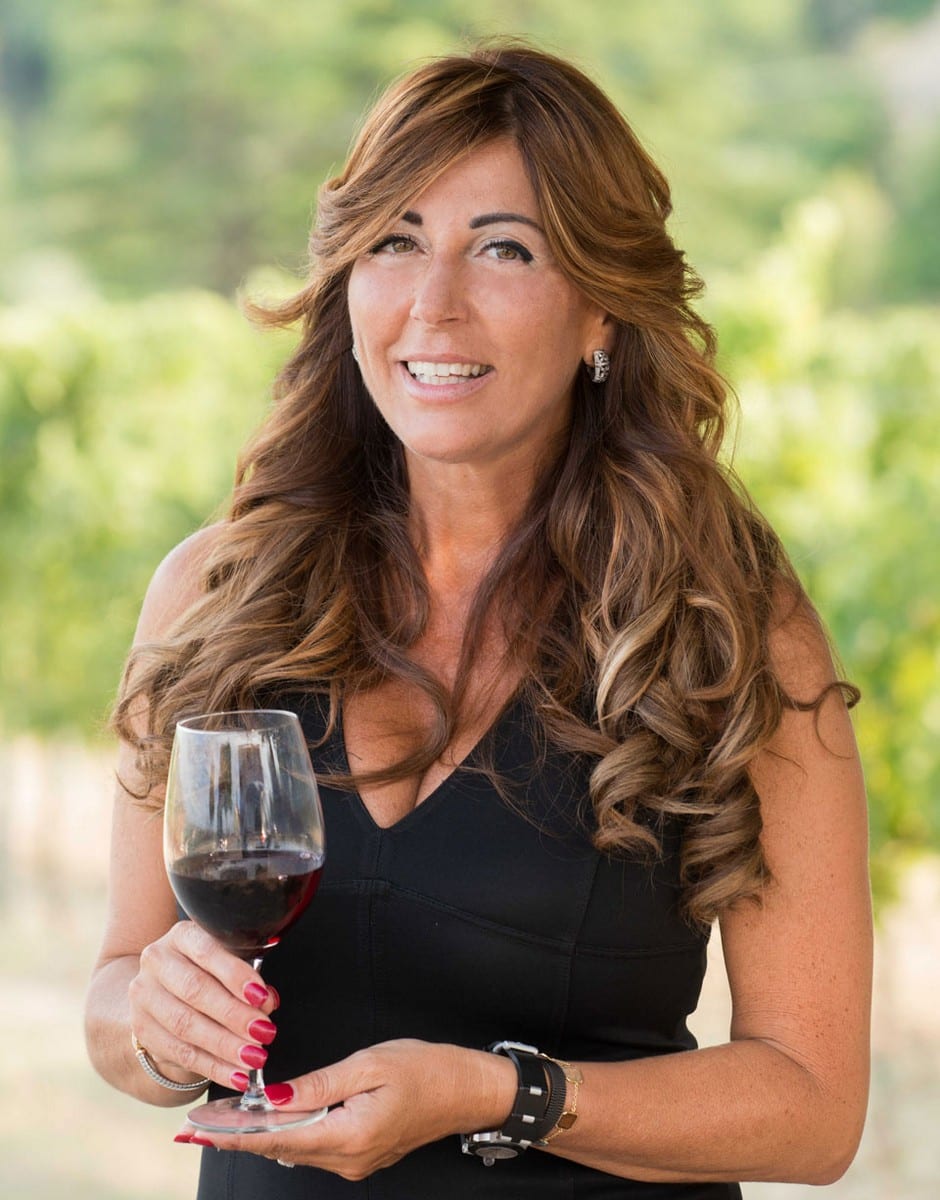 "Ondulato"––wavy, is the first adjective that comes to Angela's mind when she's asked to describe the characteristics of this southern corner of the Marche, hills enclosed between the Apennines and the Adriatic Sea, where the vineyards enjoy the influence of the nearby mountains and sea breezes: "furthermore, a rich river network descends from the mountains which mitigates the summer temperatures, while the temperature range from the sea optimises the development and aromas of our wines. Piceno has long been a well-kept secret, but, as we know, the best secrets are on everyone's lips."
The new challange: Abruzzo
Angela decided to also cross regional borders: so a few years ago she decided to invest in nearby Abruzzo, her homeland: "Buying the Abruzzo vineyard meant rediscovering my roots, even though I feel I belong to Ascoli Piceno. The Controguerra vineyards on the Teramo hills unite these two hearts of mine. Attached to the Marche border, I chose them for their vocation. As a child my grandfather used to take me here when he went to Teramo to buy grapes from farmers. I was enchanted by the black ink of Montepulciano, and how my grandfather knew the best plots. I have great respect for the culture of wine of these places. It seems natural to me, now that I know more about this profession, to invest in suitable areas." And what does the future hold? "Definitely introducing children, Matteo and Marianna, into the business; but also the strength to think and design a new winery. It's our next dream and I think the time has come to make it come true."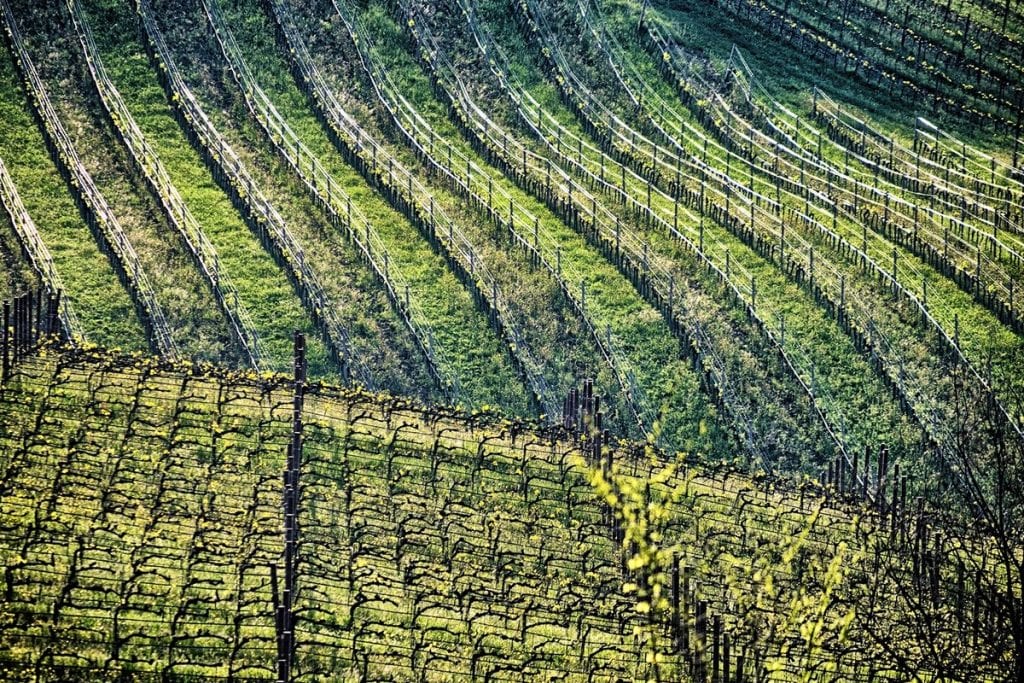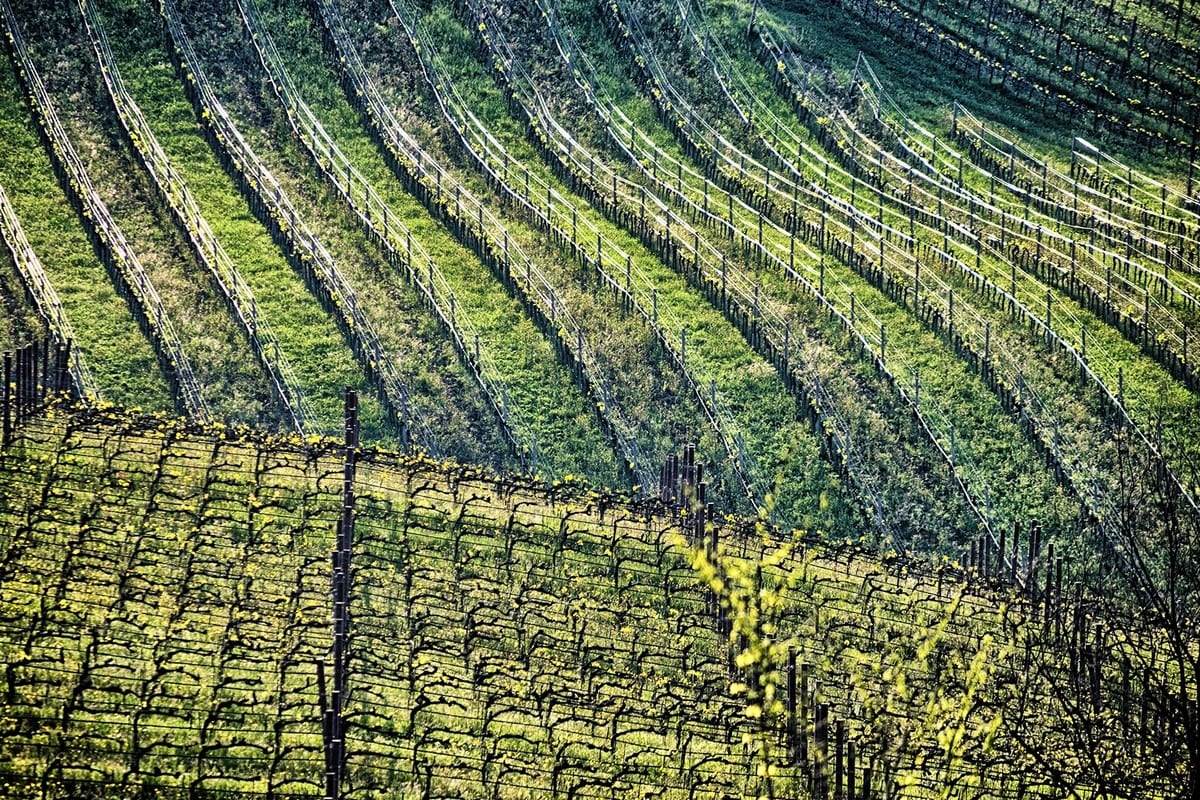 Tasting
Velenosi produces a wide range of polished, contemporary wines, appreciated in the area and that can also reach shelves and restaurants around the world. Difficult to fins anything better than the Rosso Piceno Superiore Roggio del Filare: the 2017 version offers a clear fruity accent adorned with spicy nuances and well blended toasted traits. The sip is relaxed, juicy, fully resolved in its tannic texture. "A dish that I love paired with Roggio is roast lamb. I find it wonderful, they marry perfectly, one enhances the other. A combination made strong by the tradition and flavours of this region. If instead we move towards international cuisine, the pairing I love most is with Peking duck. This union of flavours enchants me every time, and in China I never miss the opportunity to enjoy them together." Another label that we want to mention is the excellent Montepulciano d'Abruzzo Colline Teramane Verso Sera, a wine of international success. It was in fact involved, in recent weeks, in an attempt to plagiarize the name and image by a French bottler. An intriguing floral sensation is added to the ripe black fruit which blends with a nice sweet spiciness. The mouth is thick, dense, with a velvety enbrace. Finally, we also feel the need to mention the Pecorino Rêve '18 and Villa Angela '19––the former more stratified and the latter highly pleasant.
by William Pregentelli