A growing number of people are choosing to follow a vegan diet. Rethinking the Christmas menu, therefore, can be useful for putting everyone in agreement and experiencing the winter holidays in an alternative and original way: after all, tradition is important, but change is necessary. Here are our suggestions for a vegan and tasty Christmas menu.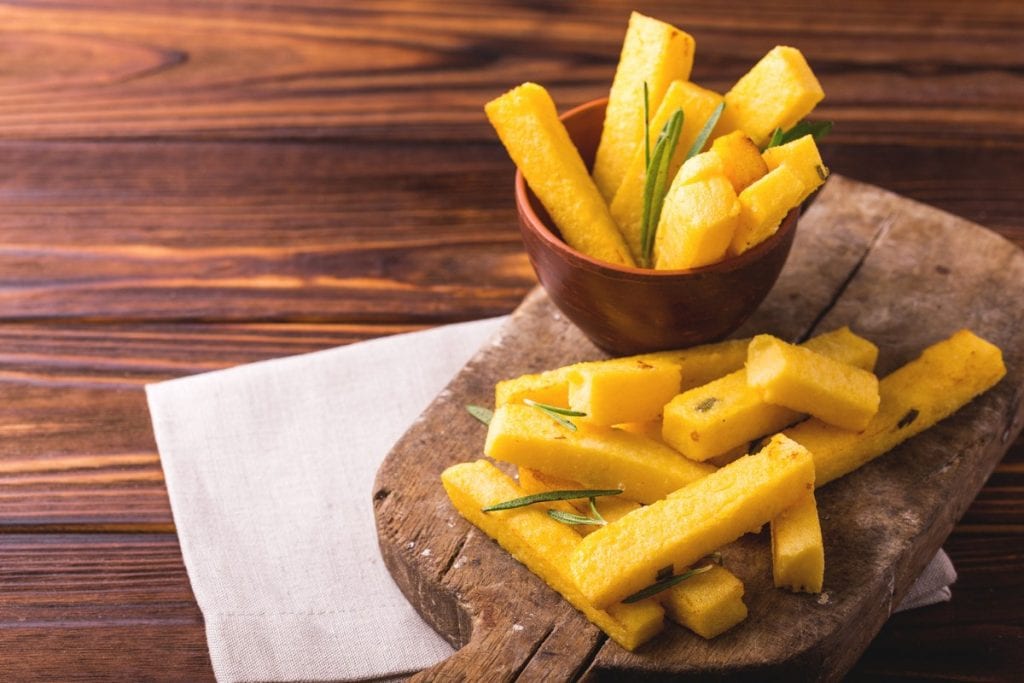 Vegan Christmas appetisers
Start with a good glass of bubbles, paired with finger foods of various kinds. For example, you can prepare a warm winter salad with cardoons or artichokes, or fried polenta sticks with homemade mayonnaise made with plant-based milk, seed oil and a squeeze of lemon. Also, crostini with hummus and dried tomatoes; cannellini bean croquettes dipped in a spicy sauce; bruschetta with pumpkin cream and tahini, the list goes on. If you don't want to waste the scraps, wash the potato skins well and fry them, serve them hot with paprika and a cream made with vegetable yoghourt, mint and cucumbers. If you don't want to waste too much time, on the other hand, you can prepare a nice grazing board with an assortment of vegan cheeses and meats (found in specialised shops) served with preserves and chutneys.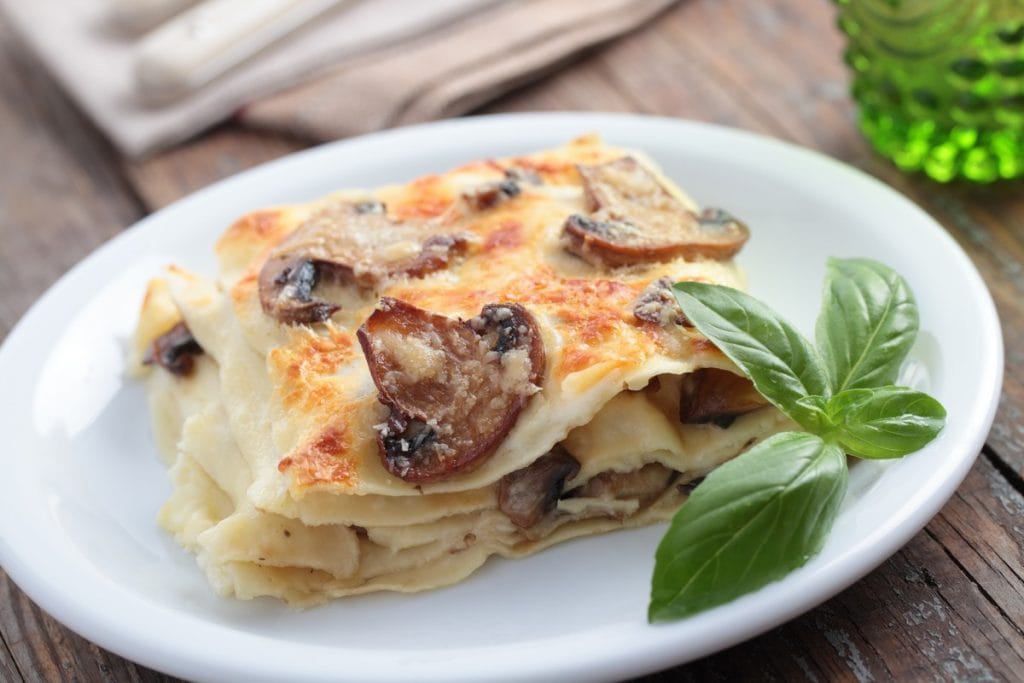 Pasta course: fresh pasta, soups, beef Wellington-style fillet
To continue, you can serve lasagna with mushrooms, artichokes and a light béchamel made with soy milk and extra virgin olive oil; or homemade gnocchi. The classic potato gnocchi are unbeatable, but try to make them with pumpkin: bake pumpkin in the oven, then mash it with a fork and add it to the flour to obtain a homogeneous mixture, to be divided into ropes and then cut into many buttons. A simple and delicious condiment for our gnocchi is a cream of mushrooms and walnuts: just blend these two ingredients together with a little plant-based milk and a few sprigs of thyme, and that's it. Otherwise, soup is always a pleasure for the palate, perfect to be prepared in advance and served hot with stale bread croutons cooked in a pan with a little olive oil. Finally, why not try your hand at preparing beef Wellington? Boil a whole beetroot, wrap it in puff pastry along with sautéed mushrooms, bake in the oven and voilà, here is a vegetable dish that can compete with the original.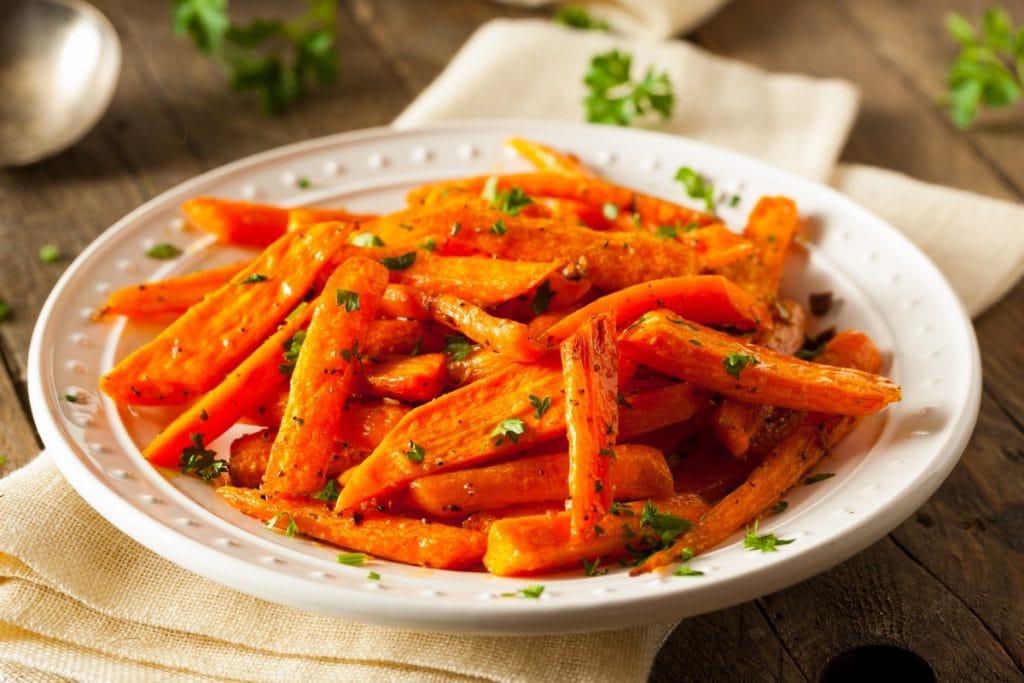 Side dishes: baked potatoes, honey glazed carrots, Sicilian fennel salad
Side dishes are another fundamental course. You are really spoiled for choice, and as always we recommend choosing only seasonal vegetables: cauliflower, broccoli, Brussels sprouts, fennel, chard and so on. With baked potatoes you can never go wrong: you can prepare them with simple rosemary, olive oil, salt and pepper or flavour them with paprika and a pinch of ginger. Also try sweet potatoes, cooked with the skins on. Another easy and tasty side dish is glazed carrots: slice the carrots lengthwise and bake in the oven with a little salt, halfway through cooking brush them with a mix of honey, mustard and extra virgin olive oil and you will obtain crisp and tasty root vegetables. If, on the other hand, you prefer a fresh salad, make it the Sicilian way: wash and slice a fennel bulb and mix with slices of oranges and black olives in a bowl, seasoning everything with salt, olive oil and black pepper.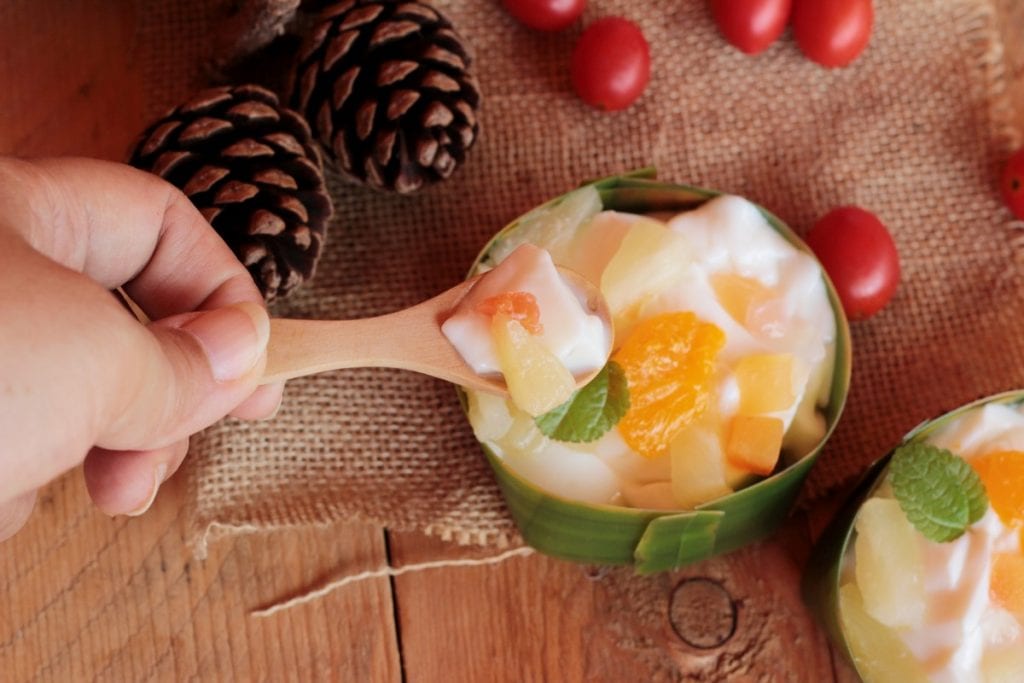 Dessert: puddings and pies
For a quick but effective preparation, it is better to resort to puddings: prepare a vegan pastry cream (thicken soy milk, corn starch and sugar in a saucepan and add turmeric for a yellowy colour), serve it in a clear bowl layering with fresh fruit and garnished with chocolate flakes or crumbled nuts. Ever tried silken tofu? It is a soft and creamy type of tofu, perfect for desserts: mix it with sugar, add a little cinnamon powder and serve in a small glass using crumbled biscuits as a base. If you want a baked dessert, with crostata you will be on the safe side: vegan shortcrust pastry can give great satisfaction and can be made with both extra virgin olive oil or seed oil, or even coconut oil. Fill it with a good jam and sprinkle everything with icing sugar.
Pumpkin gnocchi
Ingredients
1,2 kg fresh pumpkin pulp
200 g flour, plus more if needed
Nutmeg
Salt to taste
Carve the pumpkin into slices, remove the seeds and fibres but leave the skin on. Place on a sheet pan skin side down and bake in a hot oven (180° C) for approximately 1 hour until tender. Once the pumpkin is baked, let it cool, remove the skin and pass the pulp through a food mill, collecting it in a bowl. Should there be too much water, quickly heat it in a pan to absorb any liquid. Once cool, add almost all the sifted flour, a tsp of nutmeg and a pinch of salt. Mix well and place the obtained "dough" on a work surface, kneading well to obtain a satiny, elastic ball. Divide into three sections and roll each into ropes on the floured surface. Cut 1-inch buttons and roll them, adding a thumbprint on each, or rolling over the tines of a fork or that back of a cheese grater. When the gnocchi are all ready, plunge them into boiling hot, lightly salted water. Cook for 2 minutes or until they all float up to the surface. Fish them out with a slotted spoon transferring them to a serving platter. Dress as desired, we suggest vegan butter and sage.
by Michela Becchi