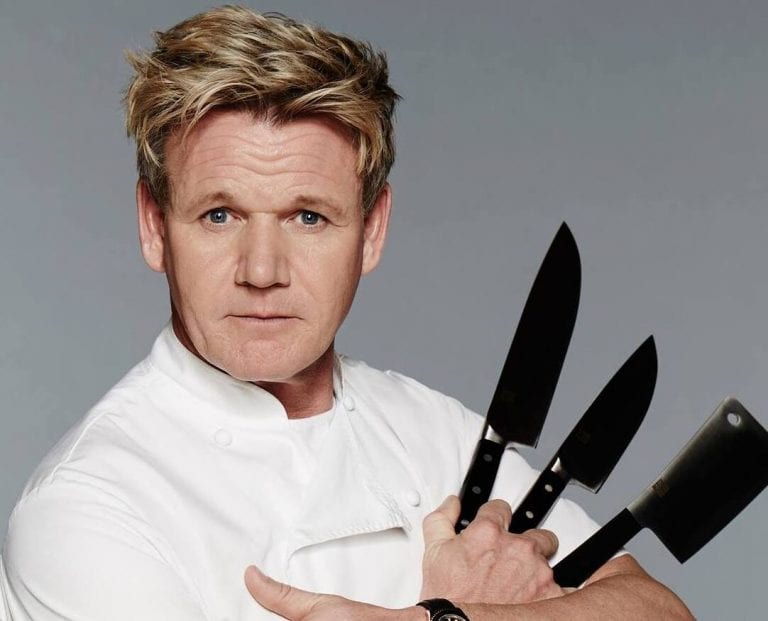 The famous US TV show with Donald Trump as host now airs in the UK in a culinary version, with Ramsay at the helm as the Boss. The competitors are 12 chefs who will have to demonstrate their entrepreneurial skills.
The Chefs Apprentice with Gordon Ramsay
Broadcast on NBC since 2004 – for 15 seasons! – The Apprentice is an American reality show that judges the entrepreneurial skills of competitors, hosted by Donald Trump in the States and then landed in various countries (in Italy the first season was broadcast by Cielo, and then by Sky, with Flavio Briatore in the role of the Boss). In the United Kingdom, on the other hand, a new version entirely dedicated to chefs will soon air, hosted by the most famous British television culinary persona: Gordon Ramsay. It will be called The Chefs Apprentice and is due to go into production in the summer 2021 for BBC. There will be 12 competitors in the race; each will have to face the feared chef to demonstrate their entrepreneurial skills.
How The Chefs Apprentice works
Up for grabs, an investment for their business, which never as the current moment is fundamental for those who work in the restaurant business, "the future of the food industry has never been so exciting," said Ramsay during the TV show's announcement. And he added: "I can't wait to travel around the country to discover the talents of British entrepreneurship." There is a sense of hope in the words of the chef, who is enthusiastic about the restart of the sector, "now there are real opportunities out there, and that's exactly what the show will focus on."
The importance of knowing how to do business
A culinary program that's different from the usual, not based solely on cooking techniques and pairings, but focused rather on knowing how to do business, which has always been a fundamental parameter for judging a restaurateur. This is a skill that in such a particular year for the sector and deeply marked by the pandemic – with consequent closures and restrictions – takes on even more value. The show, divided into eight episodes, will examine precisely this element, on which the star chef decides to bet: "I will invest my time and my money to develop the new product, app, food truck or something completely new, evolve it and raise it to A level." Who will be the new successful British entrepreneur?