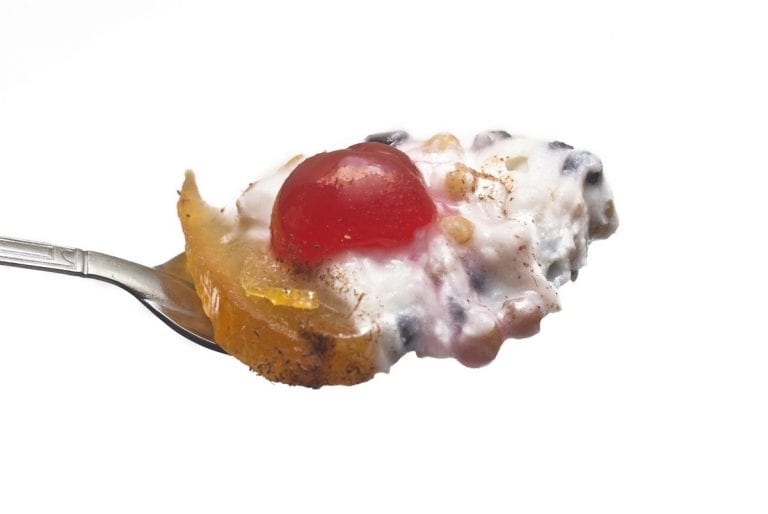 Palermo or Syracuse? Regardless of its place of origin, cuccìa is undoubtedly prepared on 13 December to celebrate Saint Lucia.
Particularly venerated in Sicily, but also in other regions and countries, Saint Lucia has always been celebrated at the dinner table. One of the most famous desserts, whose paternity has always been disputed between Palermo and Syracuse, cuccìa is a spoon dessert made with ricotta cheese, boiled wheat, candied fruit and chocolate drops. According to old folk tales, a cargo of wheat arrived to relieve famine in the 17th century, precisely on 13 December, the day the saint is celebrated. The name cuccìa derives from the dialect coccio, meaning 'grain', recipe's main ingredient, originally made only with cooked wheat seasoned with oil. Today it is often enriched with chocolate and especially zuccata, a thick jam made from Sicilian long courgettes, also available in the candied version.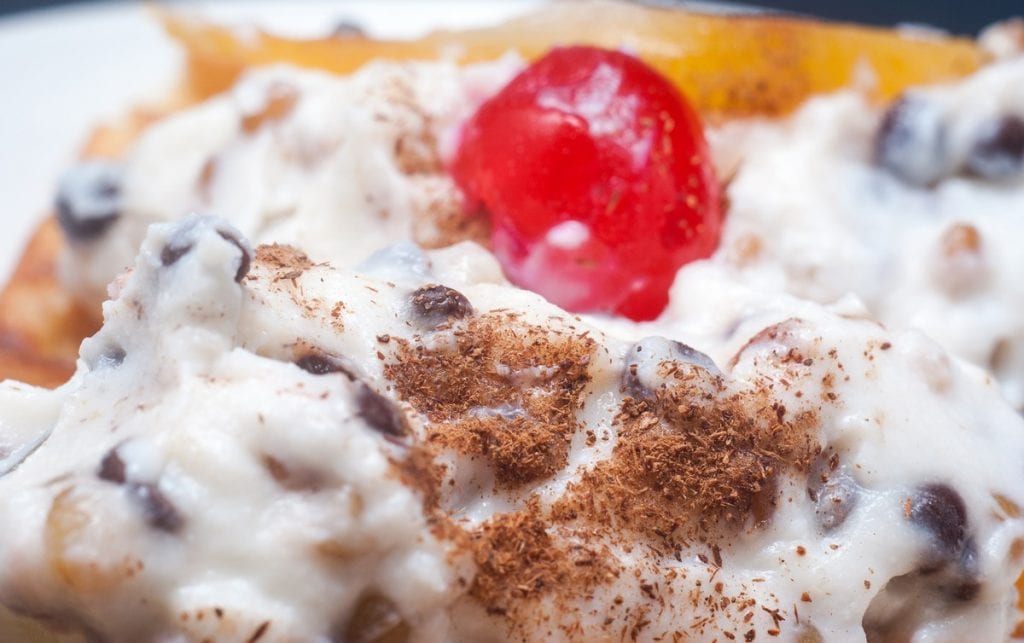 But who was Saint Lucia? Born at the end of the 3rd century into a Christian family in Syracuse, legend has it that Lucia plucked out her eyes to show the purity of her faith to her betrothed. More generally, she is considered the protector of sight and eyes (from the Latin word lux which means 'light'). What is certain is that Eutychia, the saint's mother, suffered from bleeding and so she went on a pilgrimage with her daughter to the tomb of Saint Agatha, praying for healing. While there, Lucia fell asleep and the saint appeared to her in a dream, telling her that because of her strong faith her mother would be cured. Lucia decided to consecrate herself to God for the rest of her life and devoted her worldly goods to the poor.
Cuccìa recipe
800g sheep's milk ricotta cheese
500g soft wheat
300g sugar
100g chocolate drops
100g candied long courgettes
½ tsp cinnamon (plus more for decoration)
Winnow the wheat from the chaff, rinse it and soak it in cold water for at least two days. Then drain and place it in a saucepan and cover with about two litres of water. Bring to a boil and then cook over a very low heat for a good two hours, until the grains are tender. Drain and spread out on a cloth to dry and place in a bowl. Strain the ricotta cheese, add the sugar and the cinnamon and work it with a wooden spoon until a smooth cream is obtained. Dice the candied long courgettes (leave a small piece aside) and mix it together with chocolate drops and ricotta cheese. Pour the mixture into a bowl and garnish with the remaining candied long courgettes and a little cinnamon powder.