Universally accepted and understood, the language of design knows no boundaries nor stylistic limits. Its function is analyzing the world, intercepting society's needs and study adequate solutions, without necessarily adhering to law of big numbers that requires standardization and uniformity, yet by the same token designing it for easy product replicability. Virtuoso design means instruments that can improve the quality of life and find solutions capable of limiting environmental impact, operate in the direction of sustainability.
ISIA Design Convivio
Important work in Italy is being carried out by the four ISIA (Superior Institutes for Artistic Industries) in Faenza, Florence, Urbino and Rome duringISIA Design Convivio. This is a project that revolves around the theme of convivial living as a metaphor of knowledge that feeds both mind and body, as inspired by the poet Dante's famous work. Occupying center stage are the ISIA's teaching endeavors and the students' creations on the theme of food.
The project, which was created and concluded with the Expo, was born from the need to introduce ISIA as a unique "system" for public design training. From this stemmed the decision to not present projects for venues rather according to 4 main topics, just like in Dante's inspiring masterpiece: feeding the conscience. The themes mirrored the ISIA syllabus: Part I – Design and knowledge for everyone, Part II – The sense of the project, Part III – Design, research and method, Part IV – The virtues of the project. A small commission for each ISIA conducted a preliminary selection motioned by the curators who ultimately chose 60 projects. Many others, equally interesting, were excluded. Projects that best showed strength in the chosen themes with a focus on nutrition were the most privileged. The results presented were also the topic of deep reflection, alas not sparking any production processes. In the meantime, a year after Expo, something has changed: ISIA continue their work, but in Faenza the newly elected president Giovanna Cassese has substituted Anty Pansera after the 6 year office.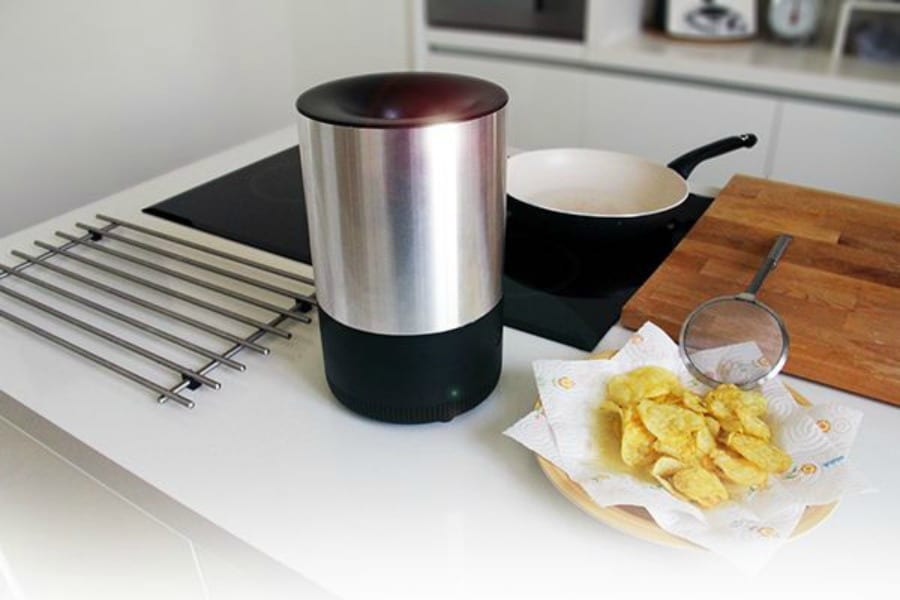 The projects
There's no scarcity of interesting projects in the work of the students. For example, Freeijis, free energy way, by Caterina Falleni, is a refrigerating apparatus for home use that cools down fruit and vegetables without electricity, rather uses water evaporation. Orre-Oil by Guido Marchesini is a smart domestic device that repurposes used vegetable oils to make detergents thanks to technology that facilitates the soap extraction from fatty acid. Woo! is Eleonora Musca's isothermic container capable of keeping the temperature of foods and beverages constant for several hours. Gabriele Berto from Faenza lends an example of food design by inventing a way of exalting regional products: ingredients are placed inside a glass jar and sealed with a covering made of bread. During cooking the "lid" absorbs the flavors contained in the jar. The couple Lorenzo Banchini and Antonio Scribano instead deal with the important topic of water cleanliness: the portable device called OpenMaji uses 2,25 g of salt, 75 ml of water and a dynamo to create a sodium hypochlorite solution capable of turning 30-50 liters of water into drinking water. This device was developed in collaboration with the Italian Consulate in the Niger where contaminated water kills 1,8 milioni children every year. And then there's Veneranda Carrino who pitched Design for all, Easy to remember: a service system designed for caregiving to Alzheimer patients, capable of tracking memory facilitating protocols in clear and easy fashion .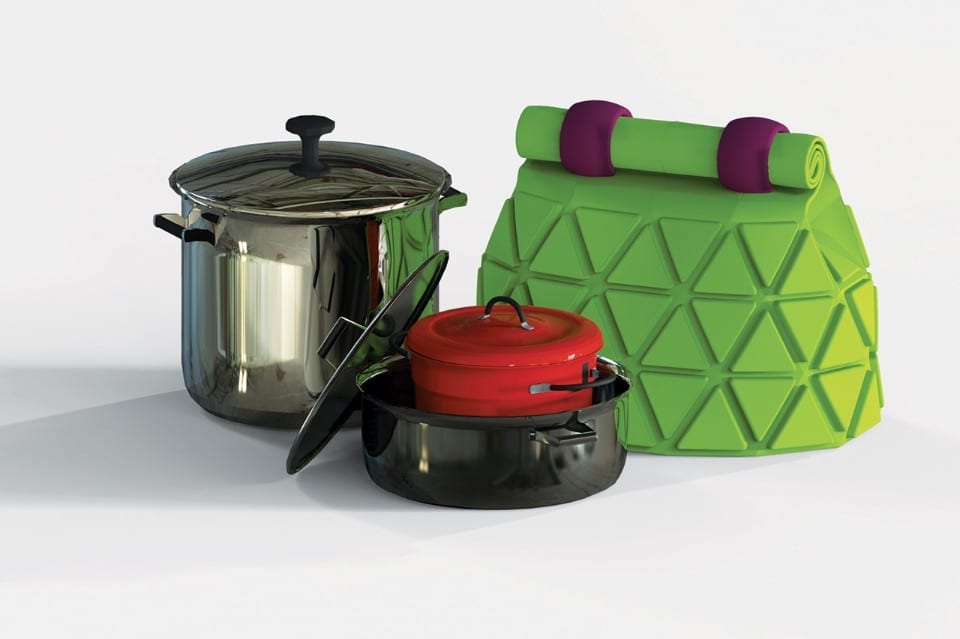 Packaging also enters in this constantly evolving industry. In the past few days for example, Anna Togni's project was presented at the Faenza ISIA. The second year student – II level attending academic year 2015/16, in collaboration with Euro Company Srl – devised a single-use package containing a mix of vacuum-dried fruits, nuts and seeds. A natural and healthy trail mix for any time of day.
The interview
Regarding these projects, Marco Bazzini and Anty Pansera, presidents s ISIA Florence and ISIA Faenza, clarified the both artistic and practical role of the Italian institutes.
What is the role of the Italian ISIA and how are they related to the world of food?
These particular institutes are present in Italy since 1972 and supply university level training for designers. Over time they have contributed largely to the development of this profession. With limited number of attendees and in only 4 locations (Rome, Florence, Faenza, Urbino), the ISIA institutes represent sensitive antennae that capture the evolution of design. For this reason, and for some time now, the topic of food in its particular meaning of food design,packaging for foodstuffs and equipment of food prep/cooking/eating, has been object of research and planning workshops in our institutes.
Have design projects involving food increased compared to past years?
The current interest in "gastromania" has fortunately not touched our courses. In past years, and away from modern trends, we have always taught these topics. Recently we've had a number of thesis developed on food, but more from an ethics perspective.
Some of the projects aim to find solutions that limit environmental impact, others make life easier for people who deal with intense lifestyles. All projects resolve which common objective?
The ISIA institutes have chosen social responsibility and ethics as their didactic choice. This sets us apart from other institutions and allows us to work specifically in determined territories and collaborate with other Italian and international teaching institutions. Nowadays design is no longer only concerned with objects, rather needs to adopt a "change the change" strategy. Utilizing positive thinking and accepting the transformation applied in ordinary day to day life. The projects pitched draw to this dimension. They are aimed at new consumer practices, for those who live their life as individuals and as a member of a community, and owning a full sense of self. Not so much an escape from problems and evident tragedies of society, rather starting from those issues and offering everyone new resources to overcome them.
Have any of these projects been developed and put into production?
Not that I know of.
Which were according to you the most innovative projects relating to food that have been produced lately?
Beyond ISIA there have been many designers that have measured themselves with food design. I'd like to bring attention to a project/product bestowed with first place at the international Compasso d'oro award in 2015. It's a pasta die called Canna di Fucileas a homage by one of the pasta makers of Torre Annunziata to the historic and local Real Fabbrica d'armi (vintage weapons maker dated 1758), and designed by a group of designers coordinated by Michele Cuomo. This particular die, created in 2010, gives life to a type of pasta with an inner helix markings, reminiscent of those on the inside of rifle shafts. This pasta has the great gastronomic advantage and is used in charity events like the Fondazione Terre di Oplontis. History of pasta and weaponry are closely related in this area: the precision machinery of the arsenals contributed to the success of artisan shops that produced the dies for the pasta makers. So much so that Torre Annunziata, at the end of the 1800s, was renowned for its pasta producers that employed 60% of local workers.
Where is Italy at in terms of industrial design applied to the specific food and beverage field?
We're beginning to conjugate food and design, especially in packaging.
What are the difficulties designers are faced with?
The possibilities and potential of the project are rarely fully grasped by small food producers.
Has the attention drawn to the world of food and dining incentivized development of projects at all?
Definitely, yes.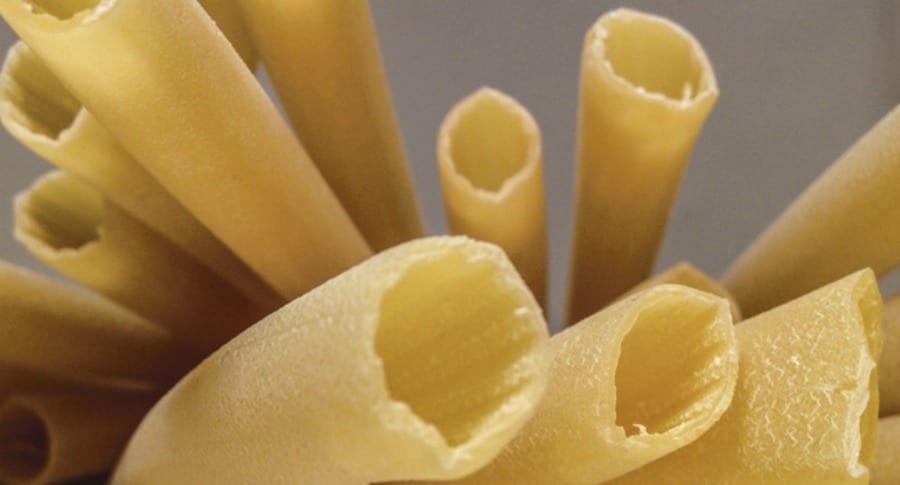 Giovanna Cassese, neo president of Isia Faenza, shares the same opinion. "For now I can only say very little given that my tenure at ISIA started in March 2016, by which time the Convivio per Expo project was concluded". But her outlook is nonetheless attentive: "I saw the Convivio catalog: it's a volume filled with ideas, stories and projects. It expresses the vitality and the complexity of the four Italian ISIA and which opens to further reflection on the topic, out of which I'm confident will come a fertile outcome". Future ISIA projects are still to be defined, yet "in May 2016 in Faenza there was supposed to a seminar of food design which was then postponed. I know that for the students this is a very intriguing topic". There is attention, yet still not enough: "there is lean investments in future design training. Italy does not believe too much in research and didactics and this applies even less in the field of the arts".
All the attention that currently revolves around food attracts new dynamics, investments (few still) and reflections that from food extend other confining sectors, including industrial design: "it's clear that the ever growing attention for food and dining are a stimulus for new opportunities in food design"yet he warns,"there's often confusion and little knowledge of this particular field. Investing in formation and teaching in this specific segment of design is an opportunity that the ISIA institutes do not want to miss".
by Stefania Annese
translated by Eleonora Baldwin