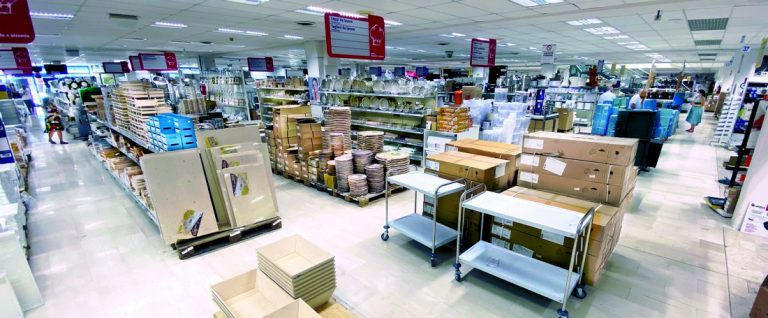 After more than a century of commercial activity, the company F.lli Casolaro focuses on tailor-made consultancy for each client. Here's the history.
Table and kitchen design workshops
«Rem tene, verba sequentur: if you know the subject, the words will come by themselves. If you know what you want, I'll help you make it happen». A simple but intuitive idea of Paolo Casolaro, partner of the company F.lli Casolaro Hotellerie SpA specialized in supplies for restaurants starting with plates, porcelain, glassware, glasses, cutlery and everything needed for a perfectly set table. After more than a century of commercial activity, the company focuses on tailor-made consultancy for each client: «We have always dealt with restaurants, but we no longer want to limit ourselves to minimalistic or non-personalized supplies. A place also expresses itself through the details that we study together with the owners and create ad hoc for them.»
Porcelain, glass and cutlery with new art and design, «whatever the customer desires. Of course, empathy is a necessary requirement: sometimes the ideas are unclear, so we try to define them together.» Meeting every need and always keeping the context in mind: «There are award-winning kitchens, high-ranking chefs, but also the simpler and more traditional places. Of course, newbies will need different tools and equipment than long-time professionals: we must not take advantage of the inexperience of others, but try to build a path together.» An intellectual honesty «that's perhaps a little out of date» is the result of the teachings of his predecessors Vittorio, Paolo, Rita and Sergio Casolaro, the entrepreneurs with whom it all began. The opening of Paolo's great-grandfather's glass factory in the centre of Naples dates back to 1868; in the 1950s, then the hotellerie changeover with his father Vittorio Casolaro, «at the time there weren't the beautiful restaurants we are used to today… there were kiosks, cellars, it was necessary to provide a few functional pieces, no one lingered on aesthetics.»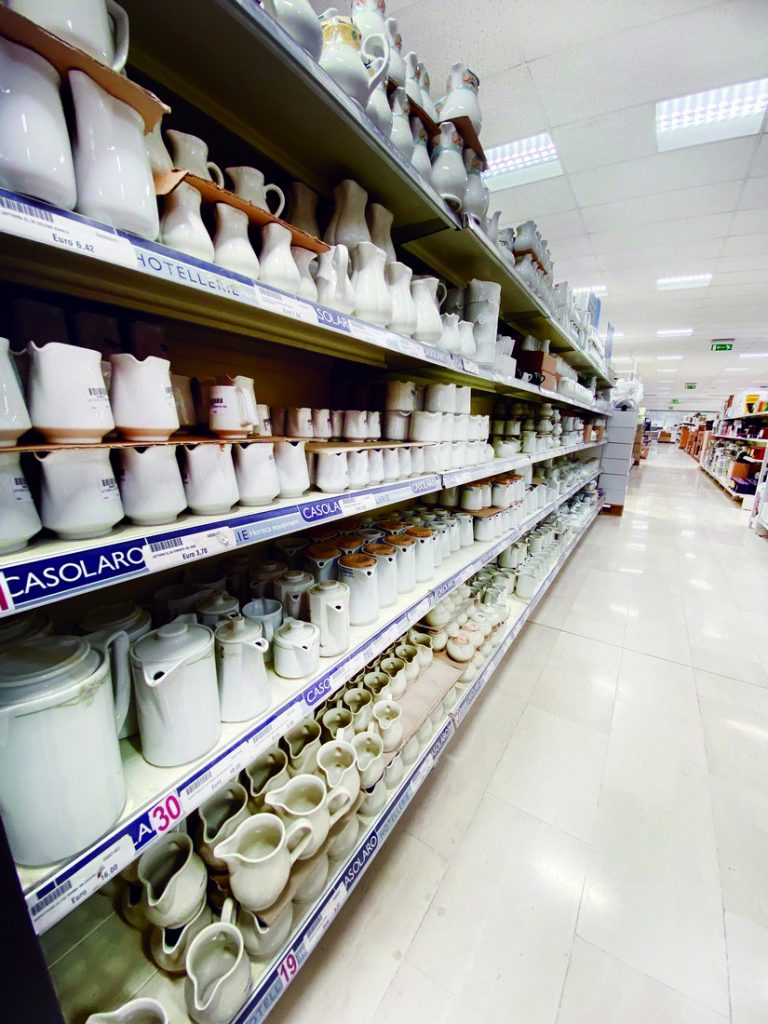 With the growth and development of kitchens, the mise en place aspects was also perfected. With his siblings, Vittorio planted the company's roots with a small shop behind Piazza Garibaldi to arrive in 1973 at the large Doganella store in Naples, and in 1986, at the CIS in Nola, the most important B2B commercial distribution system in Europe. «Today we have an 8,000 square meter showroom and the same amount of logistics. And the company, still family-run, has reached its fifth generation represented by our children.» If once a flat, deep and fruit plate were everything a restaurateur could wish for, today the requests are many and varied, «square, round, coloured, with original shapes, bright or pastel colours, with particular decorations or illustrations. Table setting is no longer just functional, which is why we offer advice that also includes assistance from interior designers who can align the furnishings with the style of the mise en place and with the philosophy of the venue.» Not only in Italy: «we are very satisfied with our presence on the foreign market, which we hope can be further expanded.»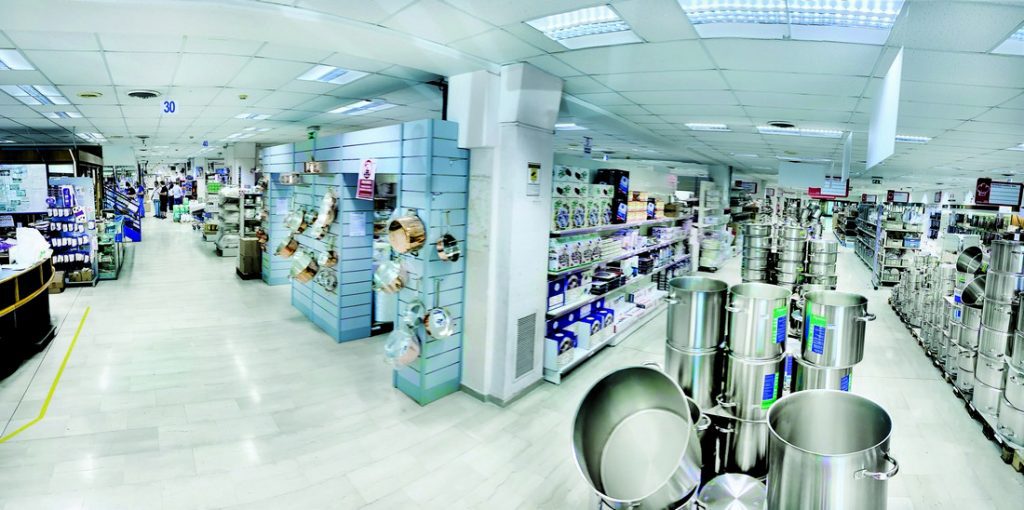 Table setting like haute couture
«It resembles the world of high fashion, of artisan tailoring: those who come to us know that making unique products takes time and patience, they rely on us completely. Together we try to understand tastes and needs but then our creative team takes care of the production.» A team of illustrators and graphic designers dedicated to the customization of each object, «they are part tailors, part psychologists: it's not always easy to understand what the customer wants to prioritise.» But above all artists, «There are no impossible projects. Inspiration can come from anywhere, any object or any event. Let's take a fresco, for example, or a beautiful painting: we capture its essence, colours, personality and thus create the leitmotif of the restaurant.»
Shapes and materials dedicated to gastronomy
Cutlery, glassware, porcelain: there are many products offered by the Campania-based company. There is pizza equipment – peels, oven brushes, plates, trays – and then kitchen equipment, «steel, copper, aluminum, it depends on the needs of the chefs,» without forgetting the accessories for the table, think menu holders to bread baskets or the inevitable wine coolers. On the plates and cutlery front, there is furthermore plenty of choice, while for jewelry lovers who want to give an original touch to their look it's possible to buy design bracelets inspired by the world of food, with a shape that recalls a fork, with the possibility of customization, «soon rings will also be available».
F.lli Casolaro Hotellerie SpA – Nola (NA) – CIS, Isola 8 – 0815108631
casolaro.it