Cantina Due Palme, the cooperative of the year
It was a journey of just over thirty years that led Due Palme to become one of the most important wineries in the Puglia wine scene but also nationally. "I founded this company in 1989 - Angelo Maci tells us - I was its President until last November when I gave way to Melissa. Obviously I have not retired; I am too attached to this reality". Third generation of winemakers, at the end of the 1980s, Angelo Maci decided to leave his farms precisely to enhance the idea of cooperation: "I was born as a private producer in 1971, inheriting my mother's cellar; then in 1989 I focused on cooperation. I thought: "alone I can win, but together we can win better." And I saw that our territory is made up of very divided properties; I thought of putting together all these small winemakers, who alone would have had no hope of survival. It was a way to allow all of them to receive fair compensation for working in the fields; an opportunity to share value, to share wealth, reviving Puglia viticulture. A peasant civilization like ours, which has been growing grapes for millennia, needed a choral work in order to to be revived".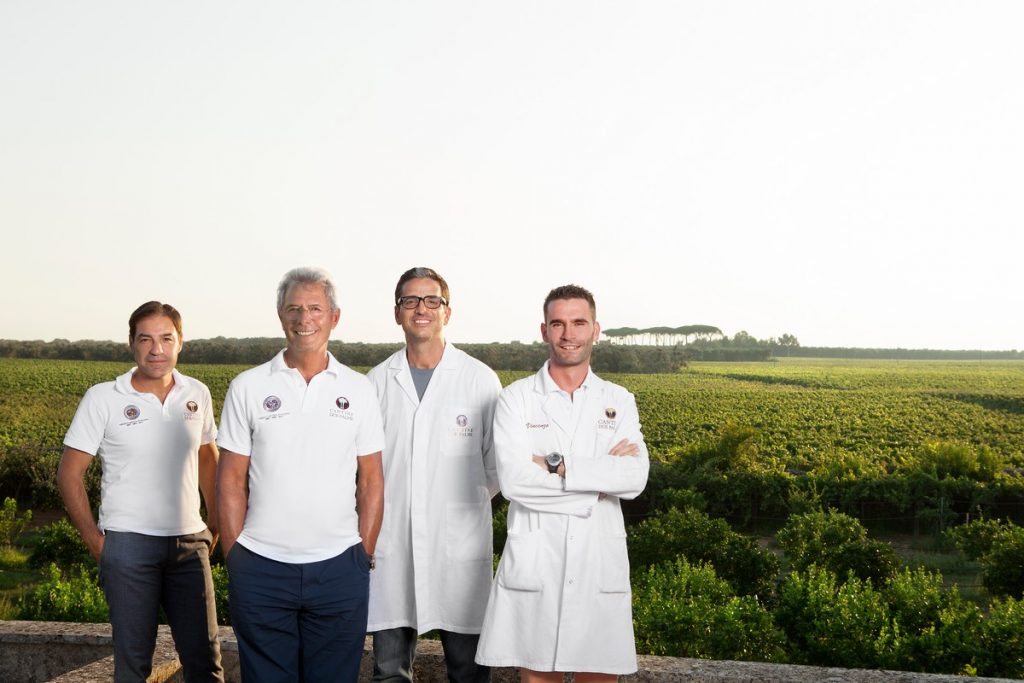 Due Palme's wines
Due Palme can count on the strength of 1,000 winegrowers who look after 3,000 hectares of vineyards, many of which are alberello-trained, which produce about 250,000 quintals of grapes processed in the two production centres of Cellino San Marco and Lizzano. The range of products is really wide, divided into about forty labels, mainly centred on red wines from indigenous grapes, good technical workmanship, reliable and with a typically Mediterranean character. Among the other labels, this year the great 2020 version of 1943 of the President stands out, a blend of primitivo and Aglianico. But it is a sumptuous Salice Salentino Rosso Selvarossa Riserva '19 that really steals the show: rich, deep, harmonious and articulated, it easily wins the Tre Bicchieri. "We immediately focused on quality, in a period in which the Puglia cooperatives were losing ground: in these 30 years we have invested over 150 million euros in advanced production technologies capable of guaranteeing a product of the highest quality," smiles Angelo. And in actual fact, the commitment paid off.
by William Pregentelli