British party foods
Snacks, drinks, cakes: throwing a traditional British party is easier than you think. British people love to celebrate around the table with typical foods and treats, so why not organising a party for the Coronation Day? Here's the perfect menu.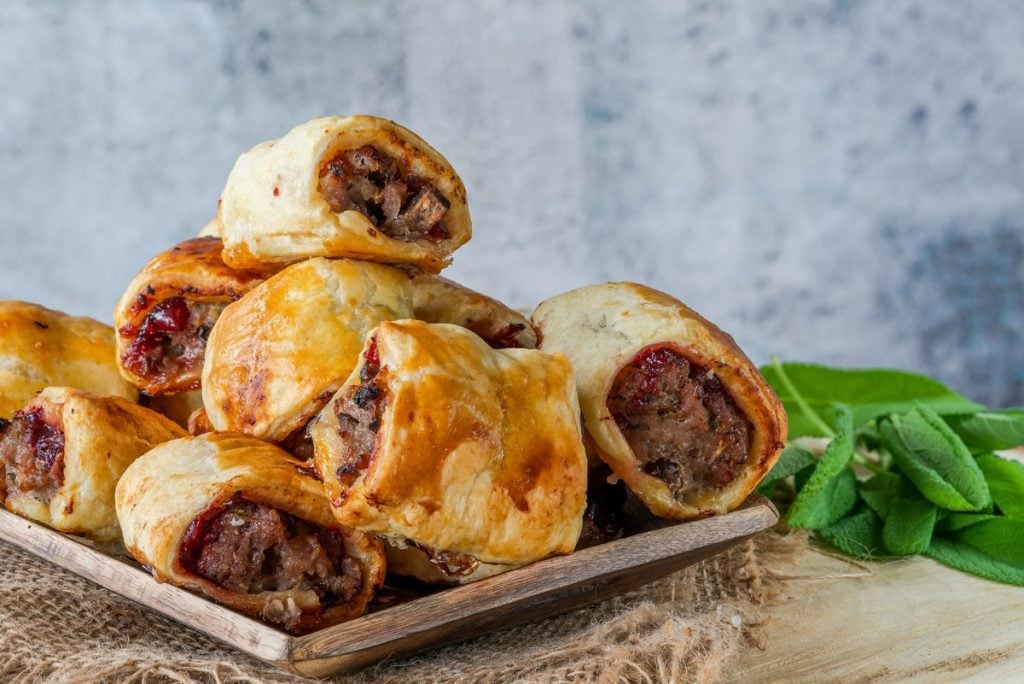 Sausage rolls
It's not a party without sausage rolls. Homemade rolls are really delicious and easy to make (you can use store-bought puff pastry to save time), the perfect snack to share with friends and family. A real British specialty that seems to have been born in 19th Century France, and then became famous in London as a cheap bite. Nowadays, sausage rolls are still a popular street food to enjoy during your lunch break or as a filling snack.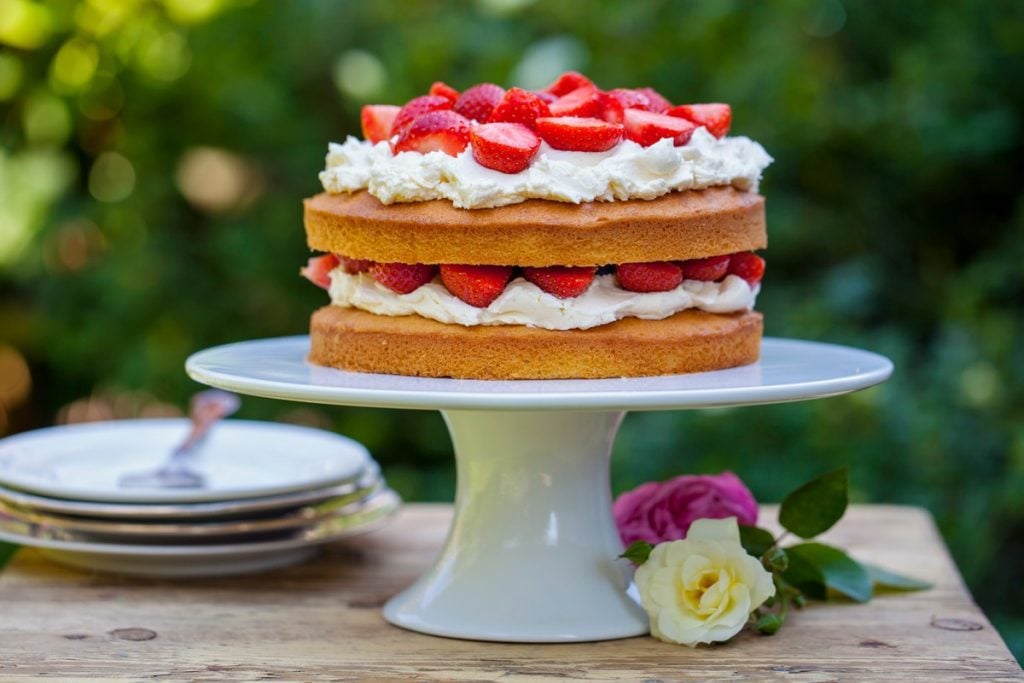 Victoria sponge
The most traditional British cake is the one dedicated to Queen Victoria, a true gourmand who supported the introduction of afternoon tea in noble courts. It's a sponge cake filled with fresh cream, jam and strawberries, a dessert that still today represents the British gastronomic culture.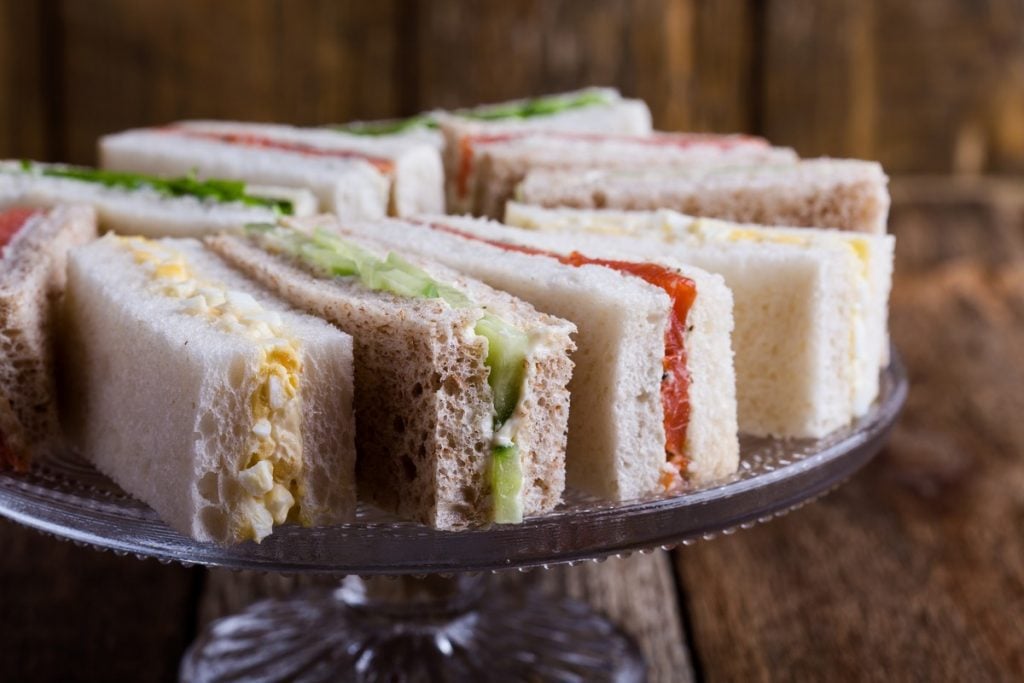 Tea sandwiches
Fundamental for a good English-style party are finger sandwiches. It was John Montagu, fourth Earl of Sandwich, the first to have his dinner (roast beef) served between two slices of buttered bread, in the second half of the 18th century. Today, finger sandwiches are usually cut into rectangular strips and are filled with butter and cucumbers, cream cheese and smoked salmon, mustard and ham or coronation chicken (a cold chicken salad topped with a dressing of mayonnaise, herbs and spices) prepared for the first time for the coronation of Queen Elizabeth II in 1953.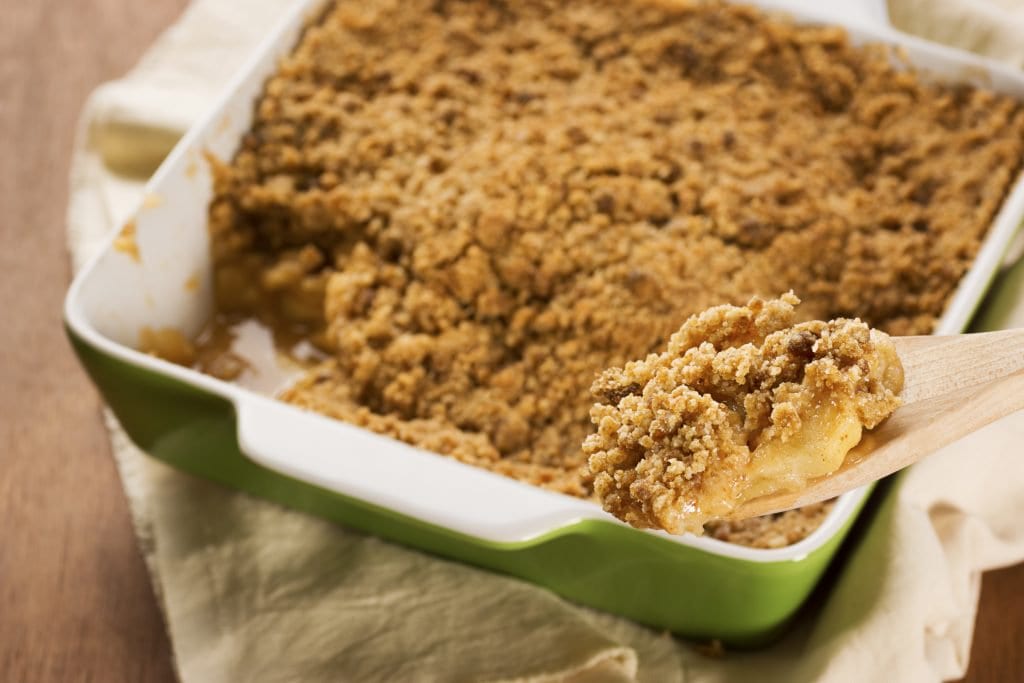 Apple crumble
A good crumble can be prepared with any type of fruit, but nothing beats a classic British apple crumble, apple-based cake covered with a layer of crumbles crisps dough, inevitable at the end of Sunday Roast. Legend has it that the dessert was born following the rationing of food resources during WWI, when the British replaced the classic pie dough with crumbs of shortcrust pastry.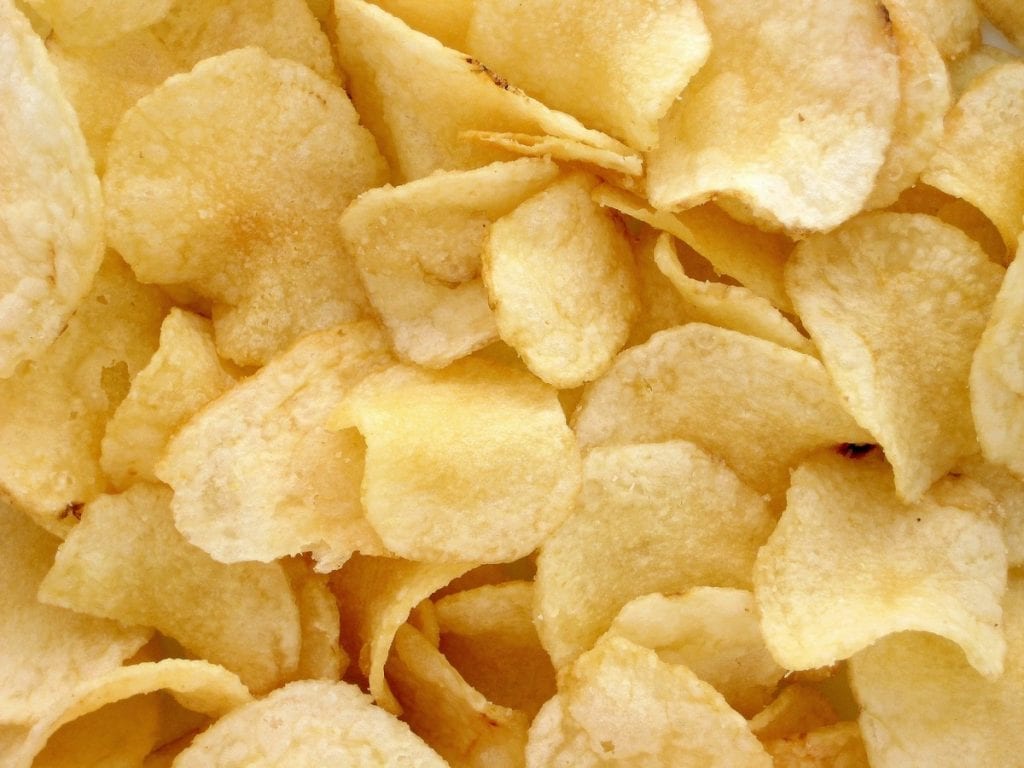 Crisps
Crisps are a fundamental snack for a British party. These popular product seems to be invented by New York chef George Crum in 1853, to win over the palate of entrepreneur Cornelius Vanderbilt, who was sending back every dish. To spite him, the chef sliced the potatoes so finely that they became hard and crispy, then sprinkled them with a lot of salt. Unexpectedly, the demanding guest found them delicious! This is most probably an untrue folk tale, but in any case the turning point for the crisps industry was during World War II, when all non-essential goods were rationed, starting with sugar and sweets. Crisps were also superfluous, but all the producers at the time joined forces and demanded a change in the norm. With no sweets available, people turned to crisps to satisfy their craving for snacks.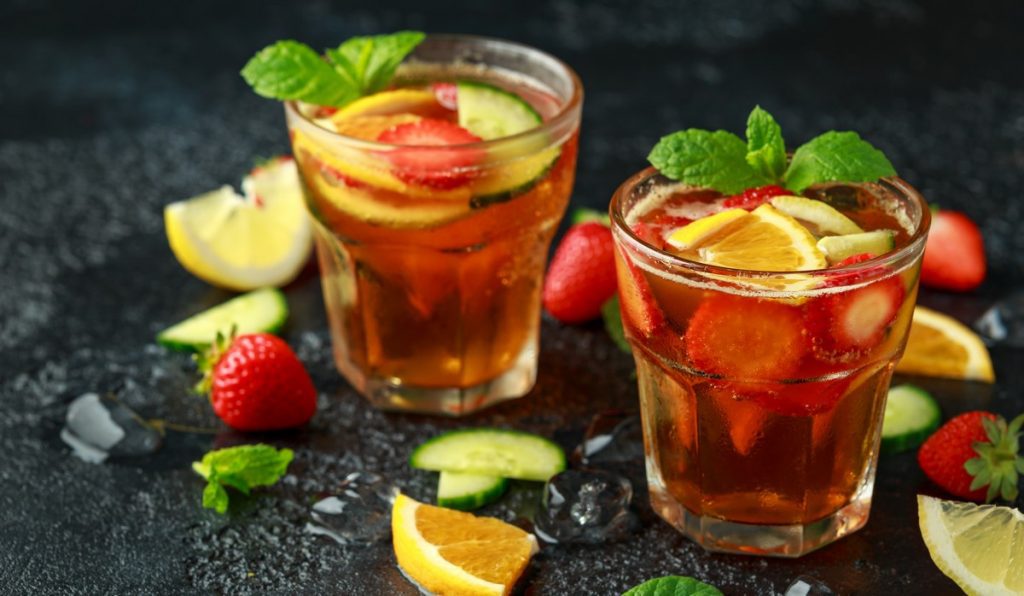 Pimm's
The perfect British summer drink is Pimm's, a specialty invented 1840's. It is a low alcohol cocktail, usually served with fresh mint leaves, chopped cucumbers, strawberries and lemonade. A refreshing and traditional specialty that cannot be missed on summer parties.
by Michela Becchi