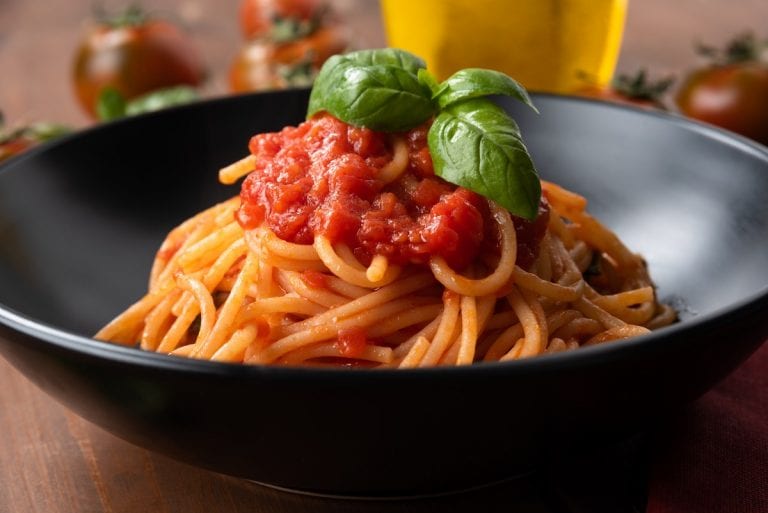 Thanks to the help of pasta makers, 300,000 meals will be donated to Caritas on the occasion of World Pasta Day. But anyone can contribute by posting a photo on social media.
World Pasta Day 2021
23 years have passed since the first World Pasta Day, the event organised in 1998 by Ipo and Aidepi (Italian Association of Confectionary and Pasta Industries) starting from Naples to celebrate the role of pasta: if once it was limited to claiming its Italian origins and its long history that links it to Italy's identity, today it is increasingly becoming a universal heritage and cultural glue. Even last year, characterised by pandemic-related closures and restrictions, pasta was among the world's most consumed food for a total of 17 million tonnes, with Italy leading the way. A difficult year that has increasingly highlighted many social inequalities and unequal distribution of food resources, pinpointing extreme level of food insecurity. According to Oxfam, 20 million more people are suffering acute hunger, raising the total number to 155 million people in 55 countries.
Al Dente, the social media campaign to fight hunger
This year more than ever, pasta day becomes an opportunity to shed light on deeper and more pressing issues, in the name of the conviviality that characterises the tradition of the Made in Italy product par excellence. The International Pasta Organisation has launched a solidarity competition together with Unione Italiana Food, inviting pasta makers from all over the world to prepare dishes for the Caritas canteens in Milan, Rome, Naples and Palermo. World Pasta Day's 2021 edition is called 'Al Dente' and anyone can join the initiative by preparing a pasta dish and then posting the photo on social media with the hashtag #haveagoodpasta by 25 October. For every picture shared, hot meals will be donated to the neediest: a simple gesture that can make a difference, at least for one day.
The contribution of pasta makers and restaurateurs
The photos will be uploaded to the dedicated 'Al Dente' website, which will gradually increase its online counter to 300,000 dishes donated by pasta makers to the canteens. Restaurateurs decided to join the project as well: 150 Italian and international professionals have created a themed recipe accompanied by the hashtag and offered on their menu from 18 to 25 October 2021. This recipe will also be shared on social media channels to engage the public and invite others to follow suit: a symbolic pasta dish to explore a long-standing and very urgent issue, that through social media aims to reach an increasingly large number of people.
by Michela Becchi