Breakfast in Russia
Russian cuisine over the centuries incorporated dishes and products of different cultures, ethnic groups and religions present in the area, and that present a varied assortment of dishes, contaminated by the most diverse influences. Strongly linked to rural tradition, above all to the cultivation of cereals and vegetables that give life to typical local soups, Russian gastronomy is not only the opulent one of sumptuous banquets and succulent dishes of the Tzar period. Above all, it's a "humble" cuisine, based on the fruits of the earth like legumes, vegetables, without forgetting tubers, among the main riches of the country, and freshwater fish, lake or river, but also caviar and herring. Butter, honey and sour cream are also very widespread, all ingredients that make up the singular and delicious confectionery tradition. A prominent place is also occupied by bread, present at every meal of the day, used to accompany soups, but also and especially for breakfast.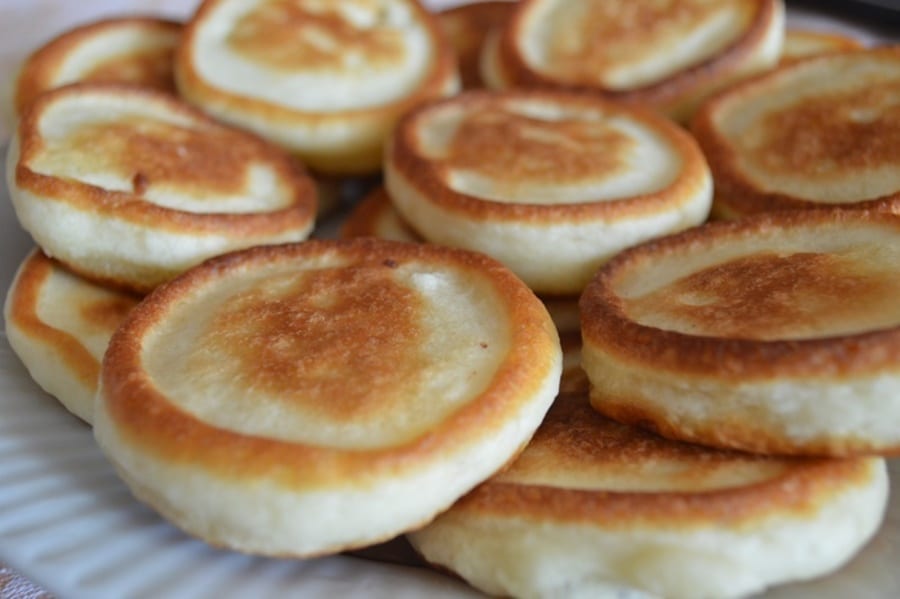 Among sausages and fritters, here are the most popular eating habits of Russians in the morning (all to be tried in conjunction with an inevitable cup of tea, maybe a good Russian Caravan chai, a mixture of oolong and two black Chinese teas, keemun and lapsang souchong).
Bread baking tradition
Mornings can start with a savory breakfast of bread and sausage. Thanks to the widespread presence of cereals, the country was historically able to create a solid and complex tradition of baking, rich with different products, with the most varied textures, aromas and flavors. Among the many products, the darnitskij is very popular, a black bread made with rye and wheat flour, born in Leningrad in the early Thirties and prepared with zakvaska, natural starter yeast. Then there is rye bread, appreciated above all in Moscow, and for this reason called stolichnij ("of the capital"). And furthermore karavai, a bread typical of all Eastern European countries, usually served at weddings: a product of ancient origins made with white flour and round in shape, traditionally decorated with symbolic figures such as the sun, the moon, birds or other animals. In the past it was the women - the so-called korovainytsi - who prepared the bread for the bride: the pair of birds represented the spouses, while the other animals were family and friends. According to popular belief, karavai was a symbol of luck and prosperity for the newlyweds, who had to share it with all the guests at the end of the ceremony. Finally, nareznoj is an elongated loaf of wheat loaf characterized by deep scores on the surface. This bread is often used to prepare sandwiches.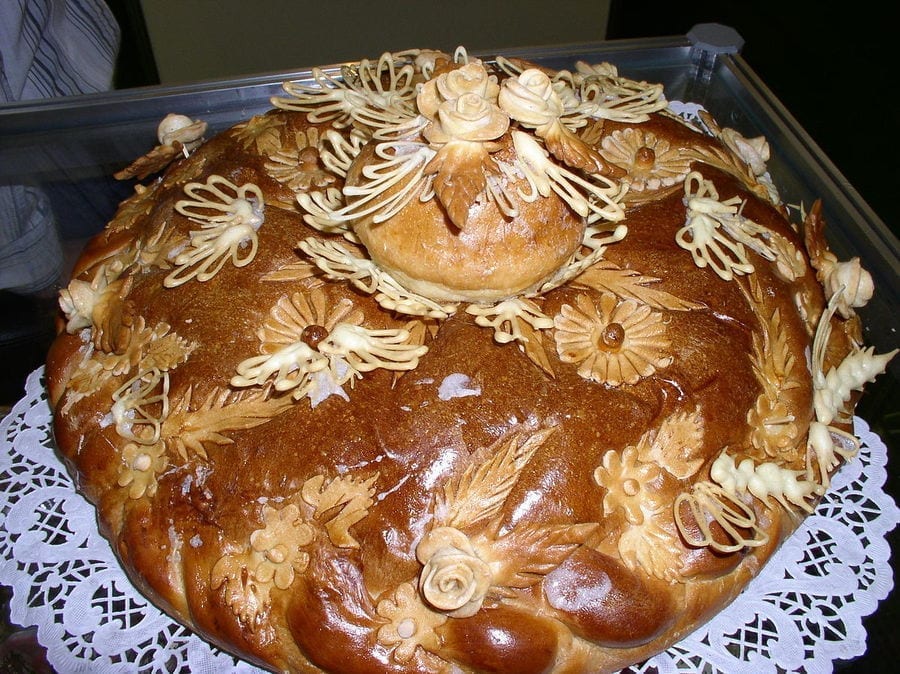 Kolbasa: the sausage symbolic of URRS
Whatever bread is brought to the table, it always comes paired with kolbasa, a typical pork, beef, turkey, lamb, chicken or veal sausage, available in different variations, from classic to smoked. Its origin is linked to the history of the Soviet Union and the difficulties that followed the October Revolution in 1917, when food resources were increasingly limited and meat was scarce. This - according to tradition - until 1936, when Stalin did not ask Anastas Mikoyan, who was head of the food industry, to find innovative technological solutions to feed the people, thus demonstrating to the world that the Soviet Republic was still prosperous and enjoyed excellent economic conditions. Mikoyan then left for the United States, looking for an idea. At that time, in America, an unusual product was in vogue, the Bologna sausage, a salami similar to mortadella but with a very different taste, based on chicken, turkey, beef and pork. Inspired by this low-cost but substantial product, once back in Moscow, he decided to introduce a similar food, with high protein content and therefore called doktorkaya kolbasa, "the doctor's sausage".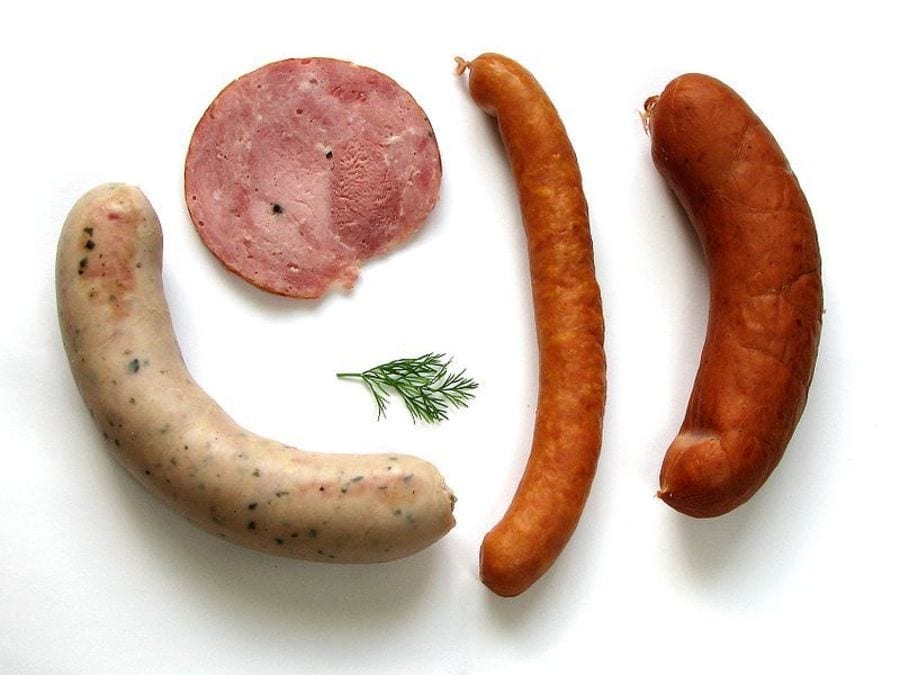 Blinis, fortune-bearing crepes
There are also sweet breakfasts, first of all those based on blinis paired with fresh fruit or syrup-preserved, jams and marmalades. Blinis are crepes made with flour and yeast, a preparation that has its roots in the Middle Ages that was born, as often happens, by mistake. Tradition has it that the crepes were created by a hungry Russian traveler, who accidentally left oatmeal dough on the fire, thus obtaining a sort of round and flat pancake. The recipe then became popular during the pre-Lent period, during which women prepared blinis as a sign of good omen for a generous harvest. Over time they increasingly became an integral part of Russian culture, so much so as to being eaten to celebrate newborns and at funerals, and then becoming famous even outside of national borders.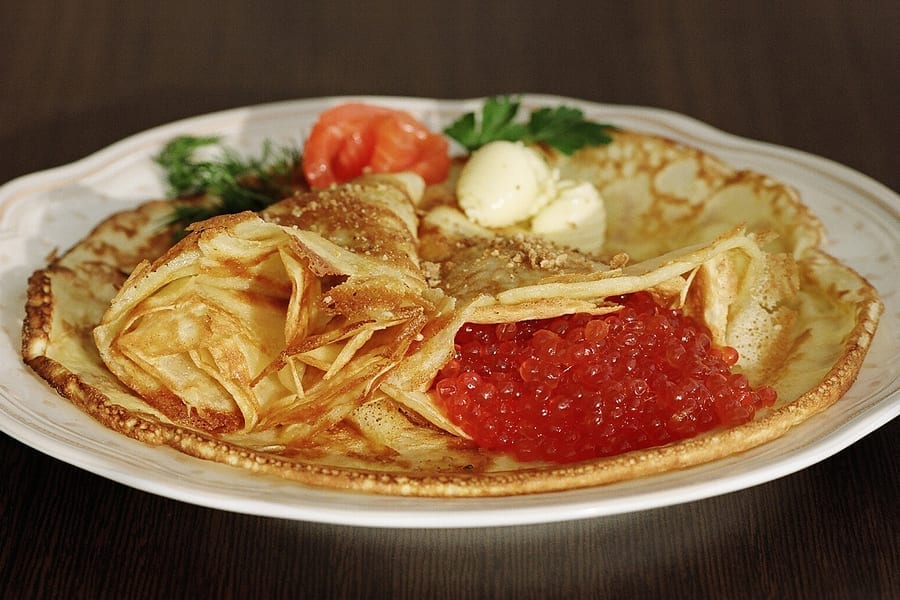 Syrniki, peasant fritters
The typical cream cheese with cow's milk produced in Germany, quark, in Russia is called tvorog and is the protagonist of syrniki, fritters similar to pancakes, flavored with sour cream, marmalade, jams, honey or apple sauce. Sometimes embellished with raisins, in Russia they are also known as tvorozhniki, and consist of cheese, flour, eggs and sugar. To replace the quark, you can use - with slightly different results - even cottage cheese or other creamy cheeses such as ricotta. It's a specialty of humble origins, born first as a breakfast typical of the poorest peasant families, who could rely only on their own dairy products, and soon spread even among the highest social classes. The name derives from the term "syr", which indicates the cheese with which the specialty is prepared.
Recipe: blinis
Ingredients
150 g. flour 00
1 tbsp powdered yeast
250 g. milk, lukewarm
1 egg
1 pinch of salt
Mix all the ingredients in a large bowl. Cover with cling film for an hour. Heat a non-stick pan; spoon in small quantities of blini dough to form roundish crepes. When surface bubbles appear, flip to cook the other side.
by Michela Becchi
translated by Eleonora Baldwin