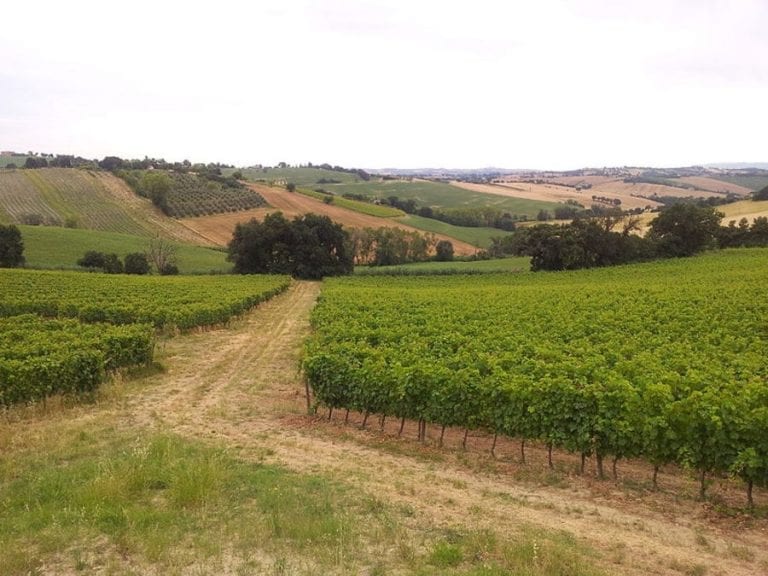 Winner previews of Gambero Rosso Vini d'Italia 2022 guide continue. Today we land in Marche, to reveal the wines that have conquered the Tre Bicchieri top recognition.
Tre Bicchieri in Marche
We can imagine the satisfaction of anyone who is awarded or otherwise mentioned in these pages. However, we rarely focus on the many difficulties that a winery faces throughout its life. Today's winemakers find themselves exposed and vulnerable on multiple fronts. There is no single recipe, valid for everyone. The advice is to always pay the utmost attention and nip any problems in the bud. In particular, an attentive agronomic approach must be adopted—a crucial instrument for managing climate change. This year's list of Tre Bicchieri is overtly white. So what happened? Simply that Marche's red grapes have suffered from adverse vintages and this year saw a large circulation of wines from a merciless 2017 and the uncomfortable 2018 and 2019 vintages. In this light, the ability of wineries like Le Caniette, Velenosi and Marotti Campi to produce reds that can fearlessly rival their peers from all over the world is even more commendable.
The best wines of Marche
Verdicchio and Pecorino, on the other hand, are doing well from a qualitative standpoint. There was plenty of recognition for producers that are working with dedication, like La Staffa, Vignamato, Dianetti, Tenuta Santori, Poderi Mattioli, Montecappone-Mirizzi and those that continue forging ahead, like Felici, Umani Ronchi, Collestefano, Bisci, Belisario, Tenuta Spinelli and Tenute San Sisto. Bucci, Garofoli, Santa Barbara, Borgo Paglianetto and Pievalta are also back with Tre Bicchieri after one or more years of absence. There was also room for two debuts: Marco Gatti and Cantine di Castignano. Both have finally succeeded after just falling short several times in the past. We close by mentioning a wine made from 100% Verdicchio grapes that once again affirms the extraordinary longevity of the variety: Natalino Crognaletti's Il San Lorenzo 2008.