Le Monde winery
The term "monde" is the transformation of a German legal term that indicated the protection of some portions of land granted by the Emperor of Austria, including in Italy's Triveneto. Over time, Le Monde also became the name of a locality in the Municipality of Prata di Pordenone, right where the Veneto gives way to Friuli Venezia-Giulia: taking its name from here is also the creature of Alex Maccan, young entrepreneur who in 2008 became the owner of this farm. Housed in a rural residence dating back to the end of the 17th century, Villa Giustinian, Le Monde today is one of the reference points of Friuli viticulture. "When we first saw the structure - speaks Alex - we fell in love with it. And we immediately understood that we could not in any way distort the aura and charm of this place. Also our deepest desire was to enter its long history and respect it, bringing it to new life." And so from the initial 20 hectares of vineyards, acquisition after acquisition, the company currently boasts a vineyard park of over a hundred hectares in which the traditional varieties of the territory and native grapes are grown, now perfectly acclimated to the area over time.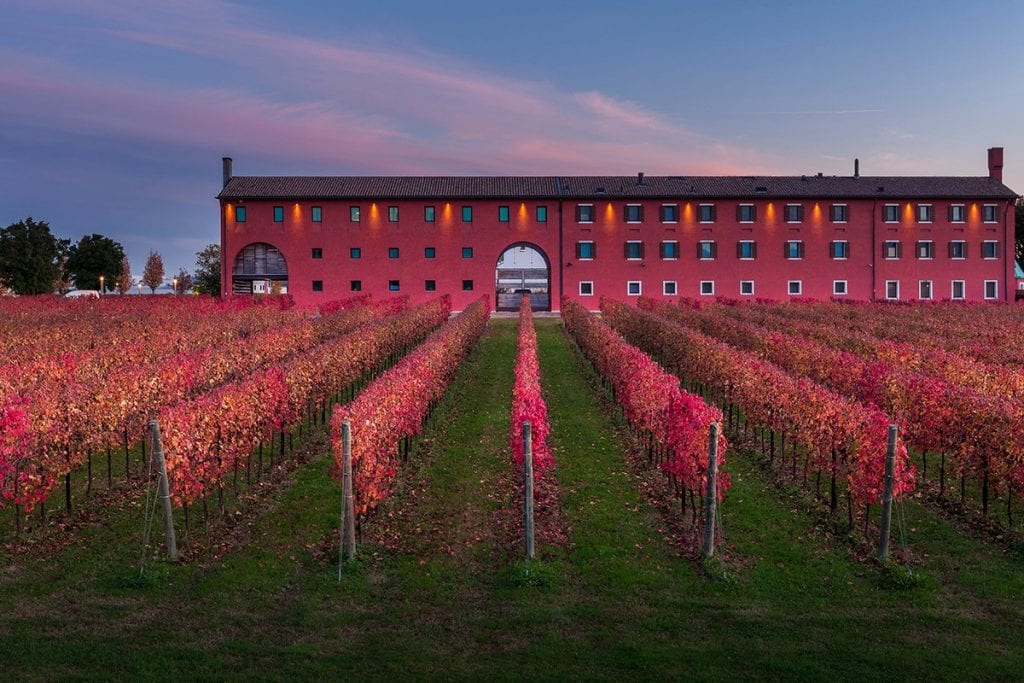 Le Monde: grape varieties and territories
Together with Ribolla Gialla, Friulano, Refosco and Glera, we find Pinot bianco, Pinot grigio, Chardonnay, Sauvignon, Cabernet, Merlot and Pinot noir. "Le Monde represents a sort of Cru within the Grave - explains Massimo Furlan, Director and Expor Manager of the company - which unlike most of this portion of Friuli, has a limestone-clayey soil, rich and definitely characterising. Furthermore, the strong temperature variations typical of these territories, enclosed between the mountains and the sea, contribute to completing the pedoclimatic picture of the area." To try to keep these characteristics intact, the company immediately decided to practice low-impact agriculture: "70% of our electricity needs are satisfied by a solar panel system of our property. All the wine making processes, both in the vineyard and in the cellar, are carried out in total respect for the environment: no herbicides, reuse of pruning discard for energy purposes, maintenance of the forests for biodiversity, recycling of glass and packaging materials. A path that over time has led us to be certified SQNPI, Integrated Production National Quality System."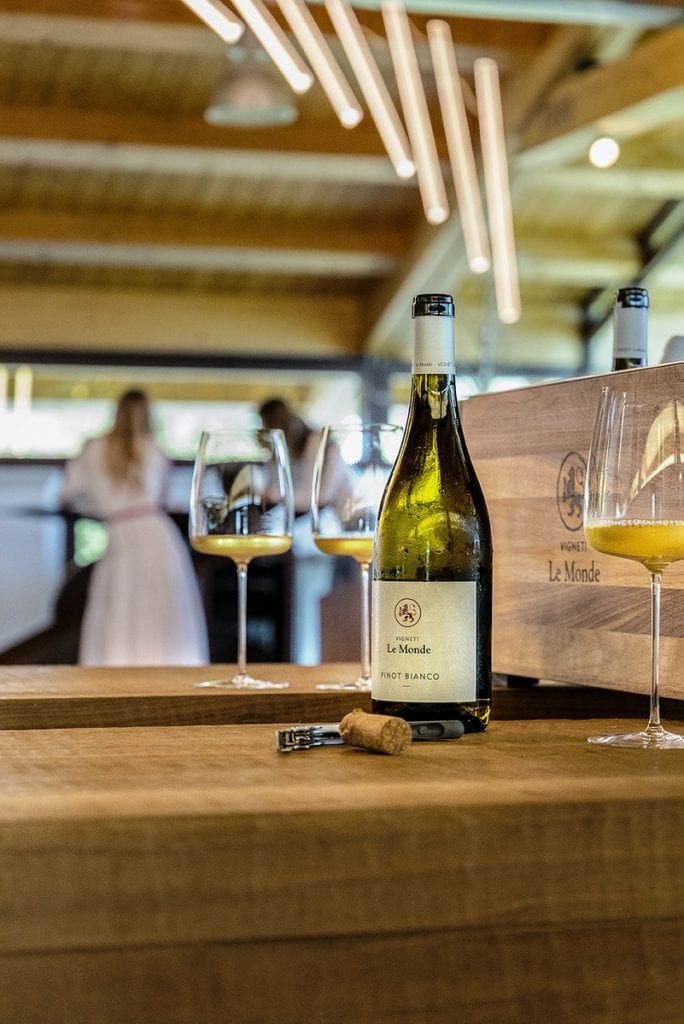 Le Monde wines
In Vini d'Italia 2021, Le Monde was awarded one of the guide's 12 Special Prizes, awards that every year go to wineries that stand out in particular in certain specific areas. Friuli Pinot Bianco '19 won the Tre Bicchieri and the Special Prize for the Best Value for Money, a wine with a wide and very pleasant profile, with notes of citrus and exotic fruit. On the palate it is both creamy and dynamic, immediate in its freshness and aromatic fragrance, but no less complex. The joyful and relaxed finish is chased by mentholated tones and citrus peel: in short, a great wine offered at a truly value price. But how do you manage to combine two things as important as quality and price? "There are two very different strategies a company can adopt. Either you invest heavily and continuously in advertising, or you try to shift the investment to the product. We have always opted for the latter. We immediately focused more on substance than on form. And above all in this long period of crisis we realised that this choice has paid off: in recent months many buyers have had to resize their purchasing portfolio by preferring products with a good quality-price ratio, easier and stronger to position on the market." What can we pair the award-winning wine with? "Having the right price allows to buy it often and therefore do many fun gastronomic experiments. In Thailand and Singapore, for example, I tasted it with very spicy fish dishes: an exceptional pairing of fruit and spices. On the more classic pairing I recommend pouring it along side a nice Sicilian branzino with olives, cherry tomatoes and capers, for a mix of very pleasant sensations. It's impressive with shellfish, but also with white meats. It should certainly be paired with dishes from our area: think chicken in a tecia pan, cooked slowly with lots of aromatic herbs: exceptional!"