We went to the Dusseldorf international fair also to taste wines from all over the world, here is our journey in the bottle between the Old and New Worlds. The nature of Prowein is to be found in its international identity, both in the exhibitors and in the visitors, clearly more marked than the trade fairs of Verona (almost at the starting blocks) and Paris. For operators and producers, at least for the more curious, it is a professional update and a comparison that has few equals; 13 (huge) pavilions allow to travel between parallels and very distant time zones, with many bottles that are rarely found on the Italian market which this year introduces a focus on non-alcohol wines. Among the many tastings, we recommend the following 20 wines to note.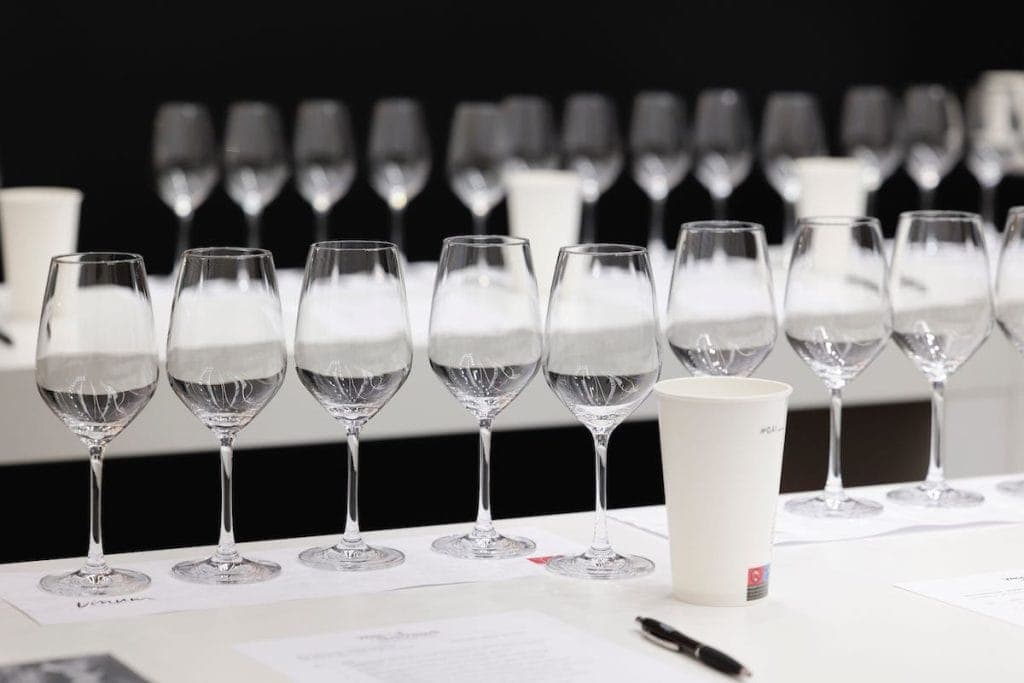 Prowein 2023. The labels that intrigued us the most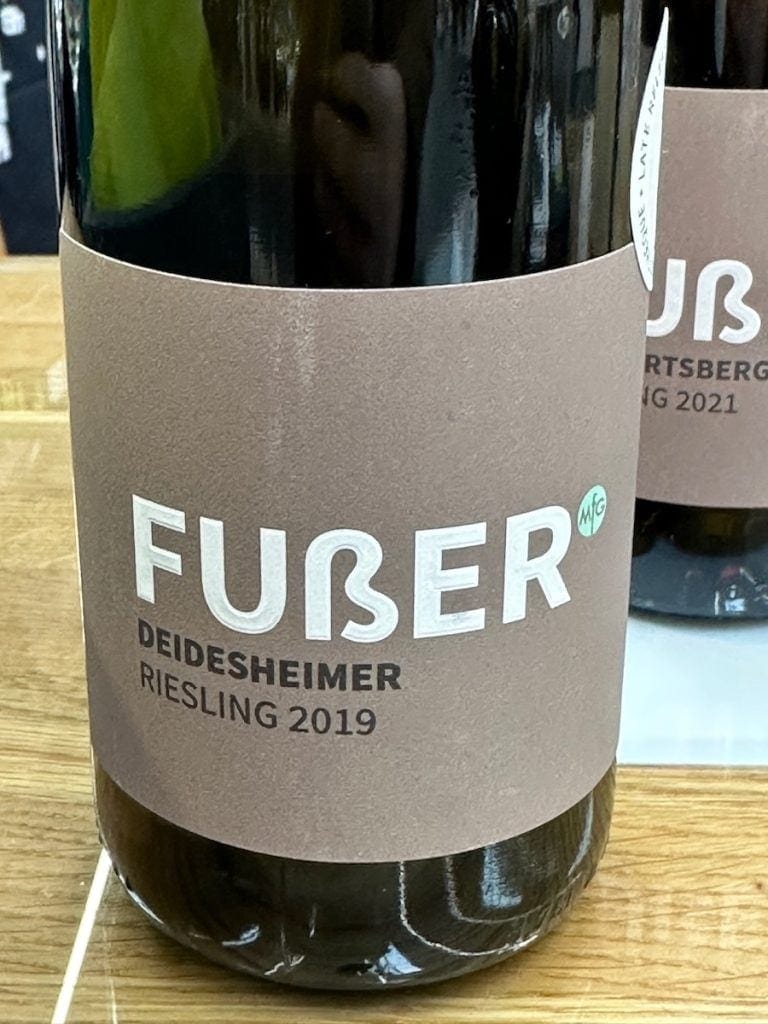 Deidesheimer Riesling L.B. 2019 - Fusser
We start among the taverns and vineyards of Deidesheimer, a village in the Palatinate. Here the Rieslings bring with them a delicate and gentle accent, often of balsamic nature, which finds fullness and depth in an enchanting version of rare harmony and finesse. Late bottling, 2 years on the fine lees, price ex cellar: 14 euros!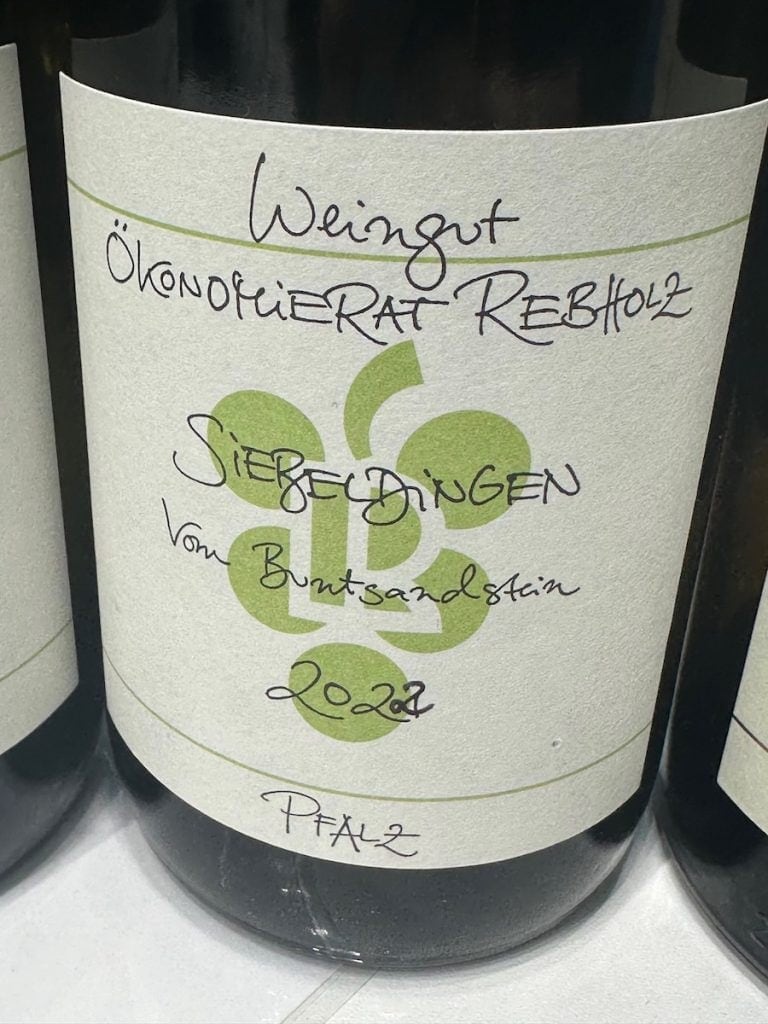 Riesling Von Buntsasndstein 2022 - Rebholz
One of the most complete production ranges in Germany, Rebholz also impressed us with its growth on pinot noir. If the Riesling GG Kastanienbusch 2021 is to be uncorked no earlier than 10 years, we appreciated the Von Bunstsandstein (soils rich in sandstone), indicative of the company's serious approach: fragrant and creamy, sapid and joyful, nothing short of inviting in its tones of chamomile and lemon: juicy and easy to drink.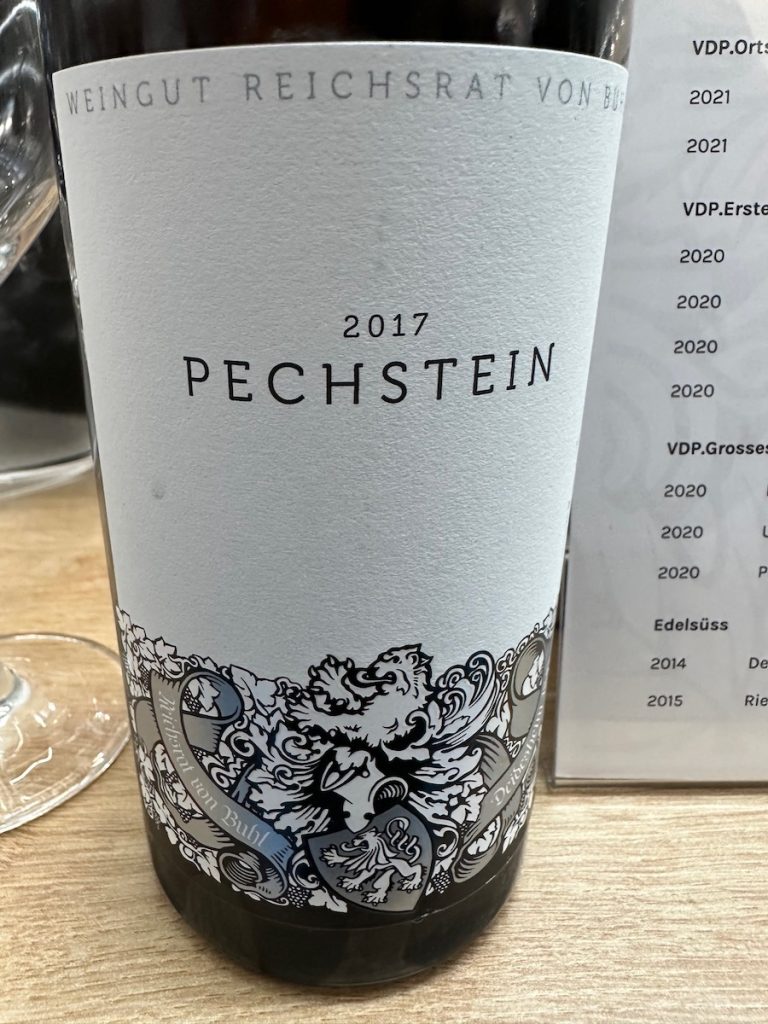 Pechstein Riesling GG 2017 - Reichstang Von Buhl
We speak in English a few minutes before understanding that the oenologist of this celebrated reality of the Palatinate is Italian: Simone Frigerio. Pechstein equals basalt, a smoky note of licorice in the glass, the mouth is overwhelming: a jolt of flavour that takes full advantage of the sunny character of the vintage.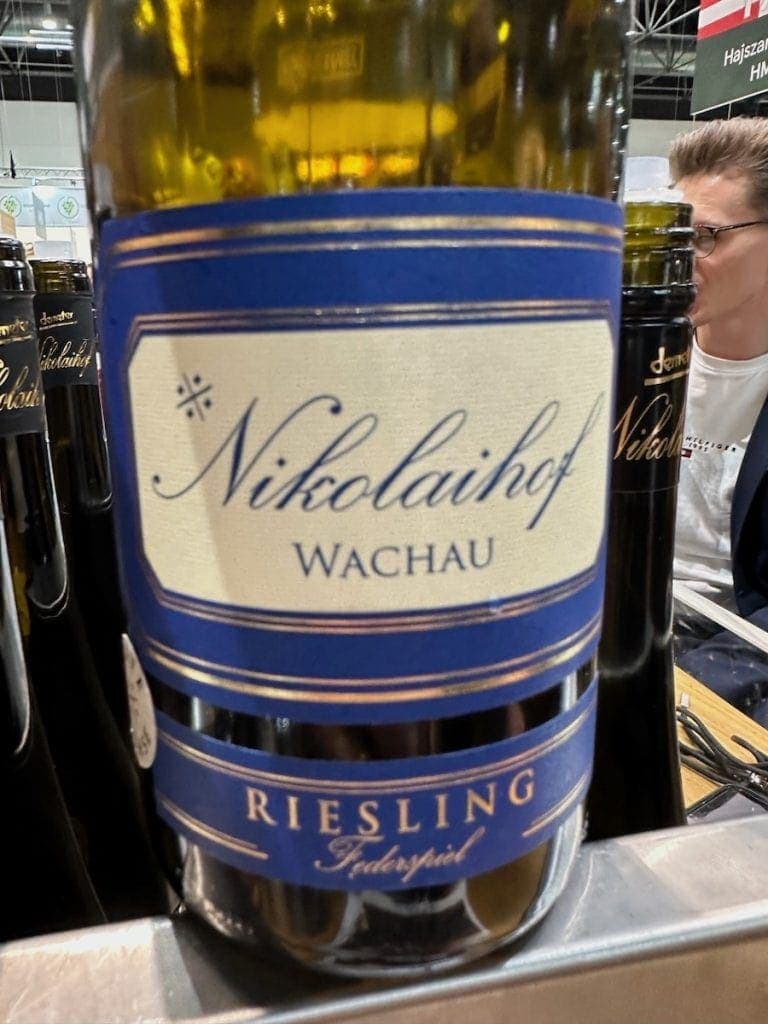 Wachau Riesling Federspiel L.B. 2016 - Nikolaihof
We remain in the land of Riesling but we move to Austria to explore one of the first wineries to believe in biodynamics in the country, "We simply didn't have the money for chemicals." The late bottling of 2016 offers iodised oyster and basil, delicately toasted, long and juicy: the vintage was also great in the Wachau.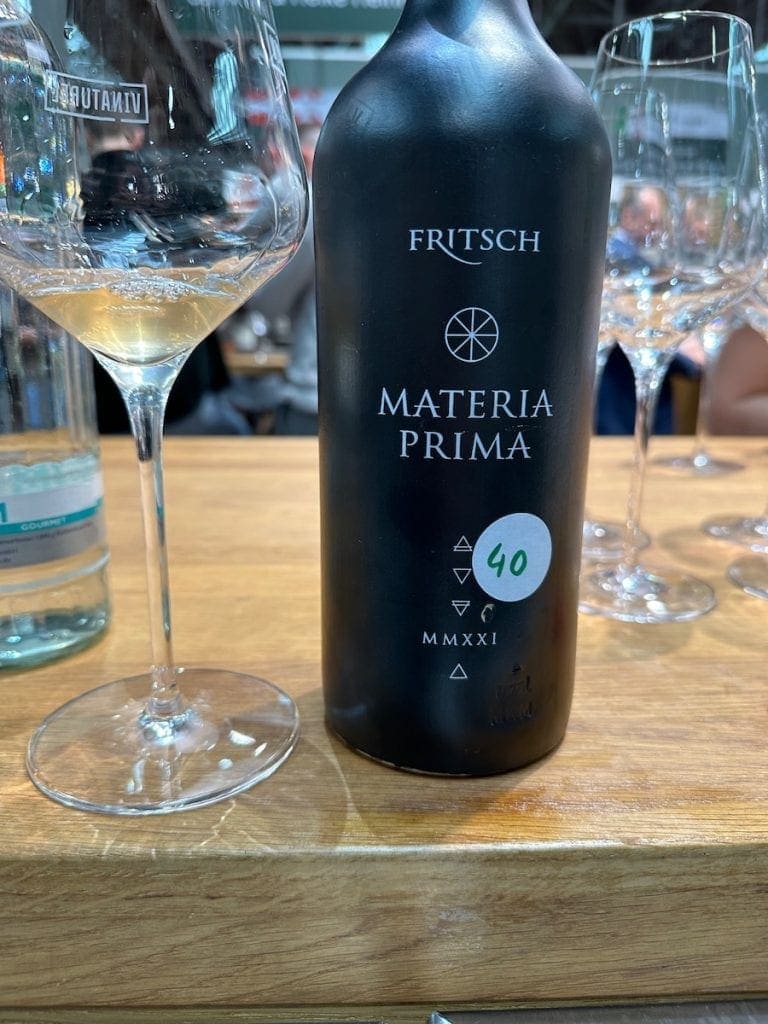 Materia Prima 2021 - Fritsch
Not exactly understated: the black ceramic bottle, complete with a vintage in Roman numerals, for a blend of traminer and gruner veltliner produced in the Wagram area, Austria. Amber colour and steep maceration in a fragile balance of bitter and salty peaks that chase each other in an unusual sip. Orange zest, medicinal herbs and toasted almonds, it closes taut and very dry.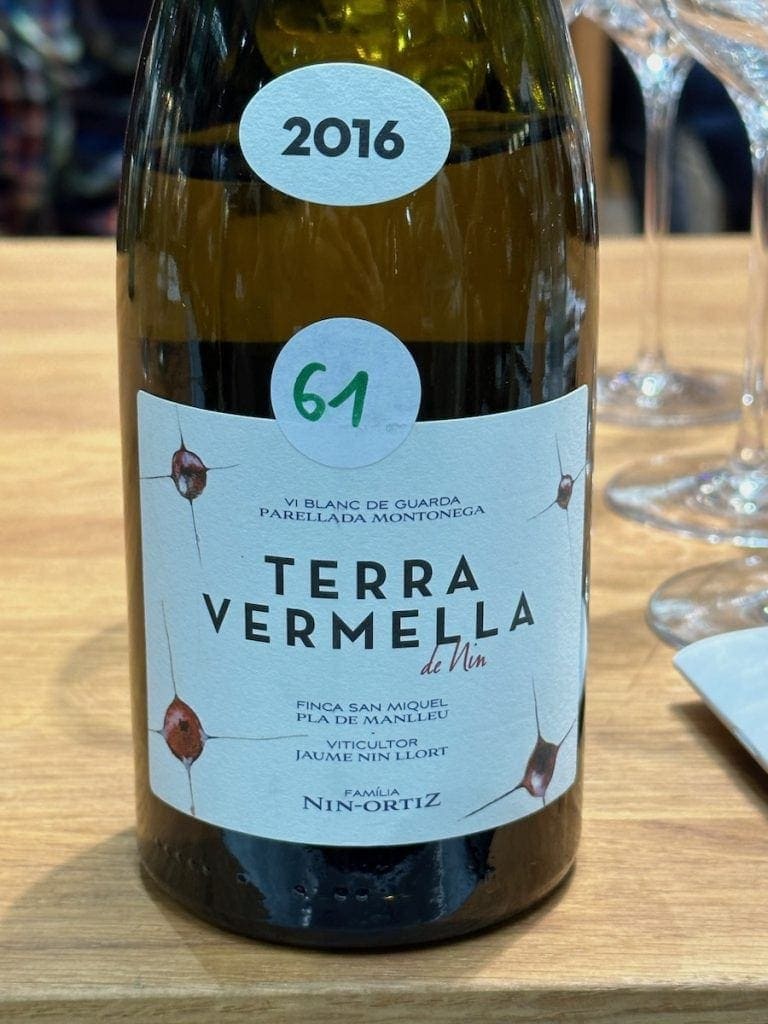 Terra Vermella de Nin 2016 - Nin Ortiz
For the first time we are introducing a white wine made from Montanega grapes, produced in Catalonia by the Nin brothers. The well-controlled oxidation and a completely unusual consistency is fascinating: it is thick and creamy, fatty but sinuous in its development. On the palate it caresses with enveloping sensations of walnuts and hazelnuts, peach and buckwheat. It has a slow, savoury and solemn rhythm. Released in 1998 bottles.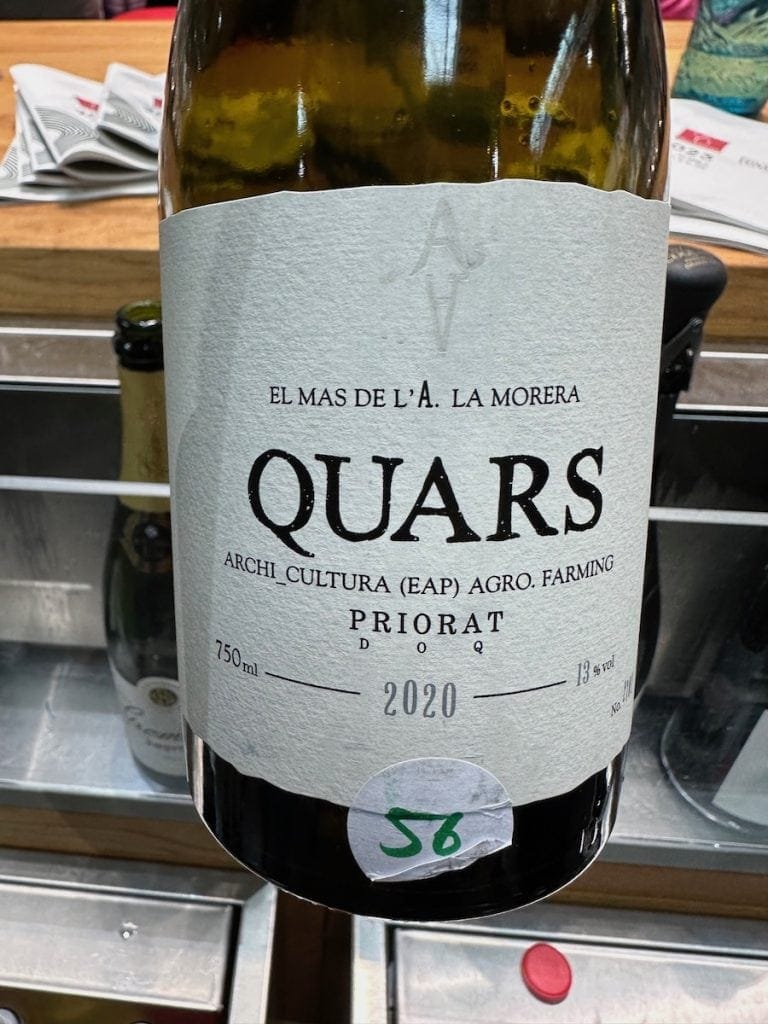 Quars 2020 - Alfredo Arribas
We remain in Catalonia and we enter the denomination of Priorat, in this case we are talking about white grenache grapes. The name of the wine derives from the high concentration of quartz on which the grapes grow. The sensations of almond and toasted sesame are very clear, it has a slight tannic edge and a rich and balanced palate, pulpy in its apple tones.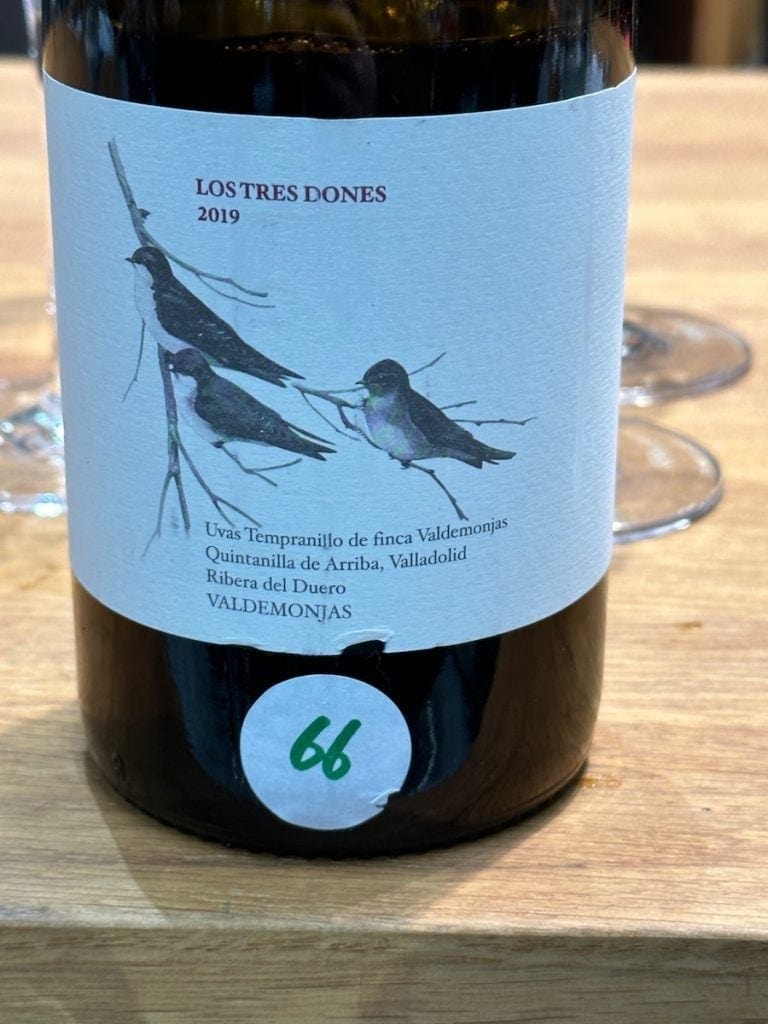 Los Tres Dones 2019 - Valdemonjas
We are among rows of tempranillo in the Ribeira del Douro. Wild nose of berries and spices, sour cherry and green pepper. The mouth is lively and pleasantly spicy, made dynamic by the acidity that gives rhythm to a perfectly ripe and juicy pulp. The hint of Mediterranean herbs on the finish is very pleasant.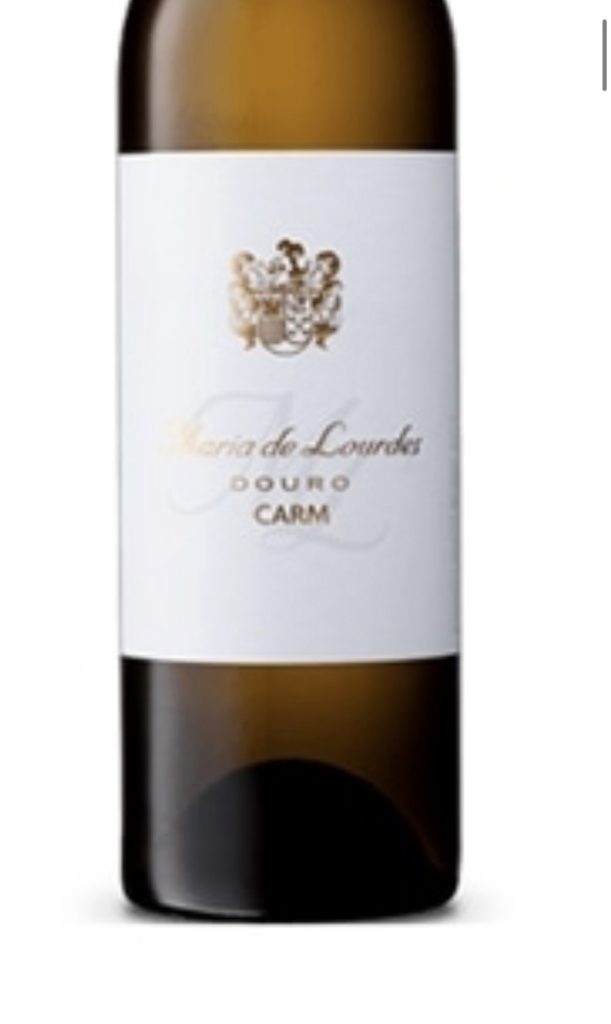 Maria Lourdes Bianco 2021 - Carm
From Spain to Portugal, we follow the Douro River and enter the appellation by the same name, one of the oldest in the world. In this case it is a 'field blend,' a vineyard with plants about 80 years old of còdega do larinho, rabigato and viosinho. It is a refined white, perfectly dressed in a few months of oak, with subtle hints of flowers and herbs. The mouth is shaped by a pressing sapidity.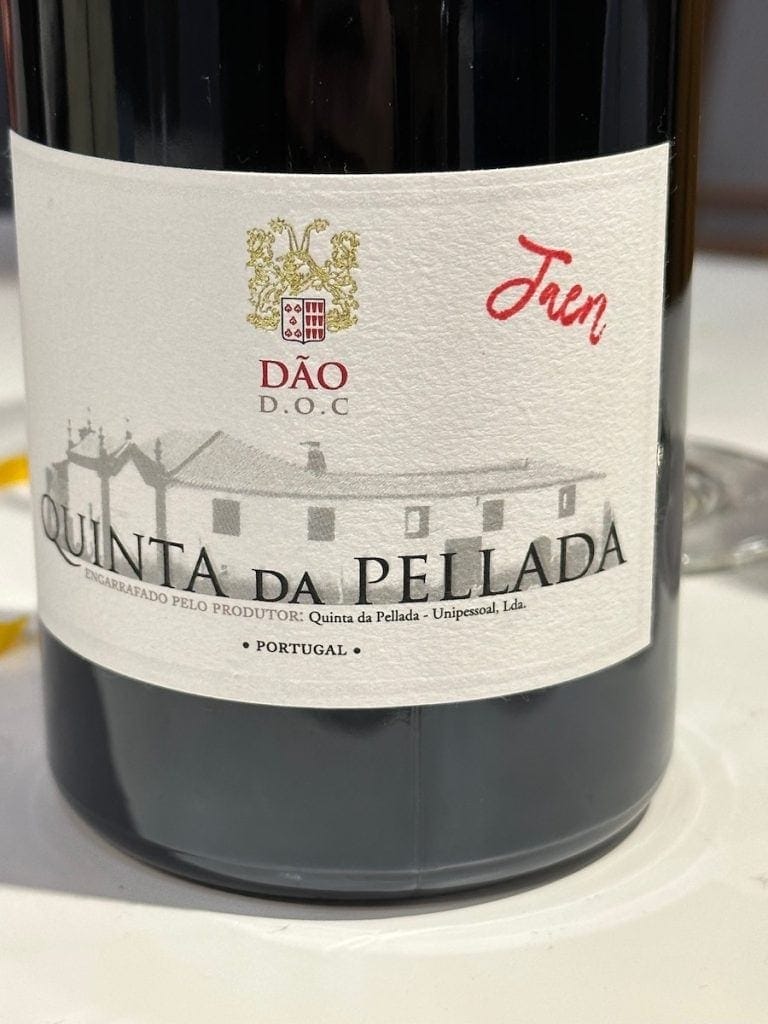 Jean 2016 - Quinta da Pellada
Some simply amazing embroidered and graceful reds are produced in the Dao. Alvaro and Maria Castro offer an old parcel of jaen, in Spain it is called mencìa: pale and bright colour and lots of character! A riot of fresh sensations, violet and lavender, fragrant with blackberry and pomegranate. Balsamic, harmonious and nothing short of caressing. The drinkability is sensational. 661 bottles.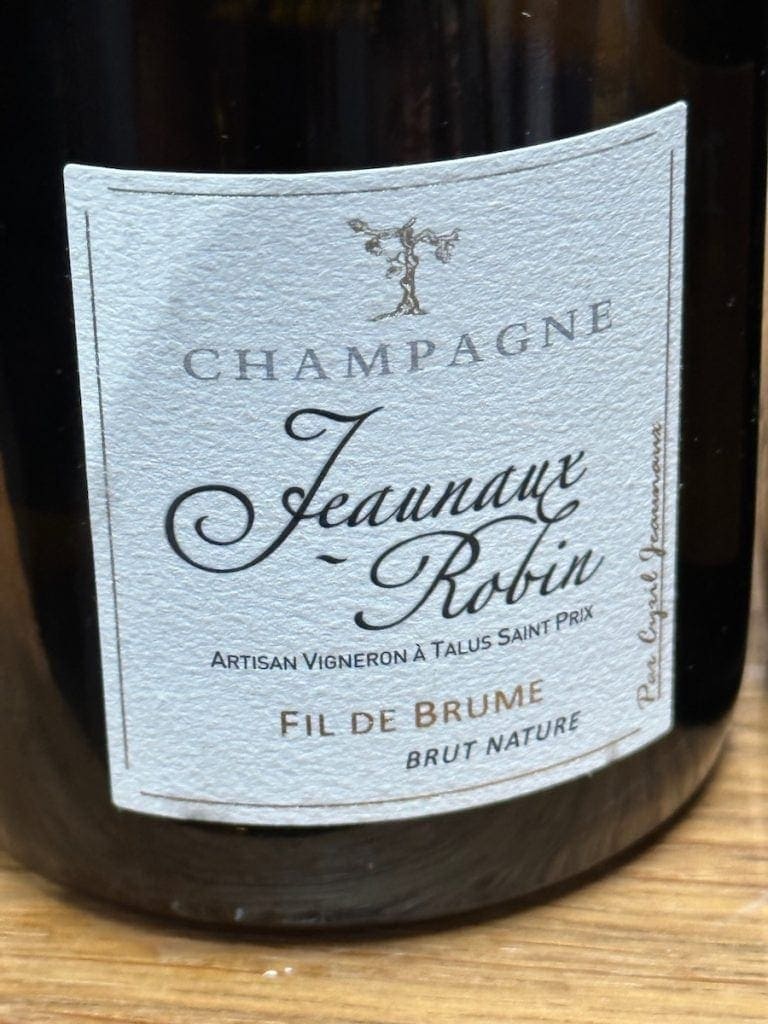 Champagne File de Brume Brut Nature - Janeaux Robin
Rarely among the Champagne tasting tables do we find kind and smiling vignerons such as Cyril Jeanaux and Clemence Robin. This cuvée was born in Talus-Saint-Prix, a village between the Côte de Blanc and the Côte de Sézanne. Chardonnay dominates with a balance of pinot noir. Aromas of mountain flowers, apple and flint, the mouth is as fresh as a mountain waterfall, chalky and incisive. It is confirmed as one of the best quality-price ratios in the region.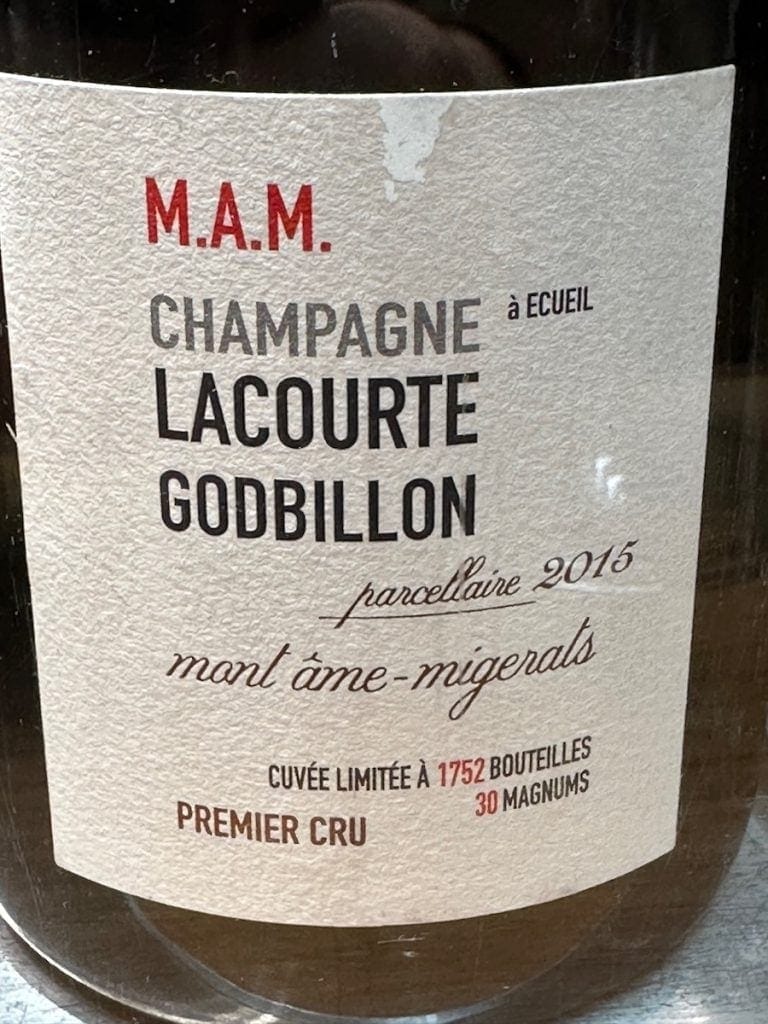 Champagne Monts Âme-Migerats Extra Brut 2015 - Lacourte-Godbillon
Two parcels of Pinot Noir in the Reims mountains, planted in 1967, perfectly linked by the bright traits of the vintage. Scents of rhubarb, mulberries and raspberries introduce the mouth of great expansion, multi-layered, very tasty in its savoury verve, finely embroidered in the carbonation. 1752 bottles produced.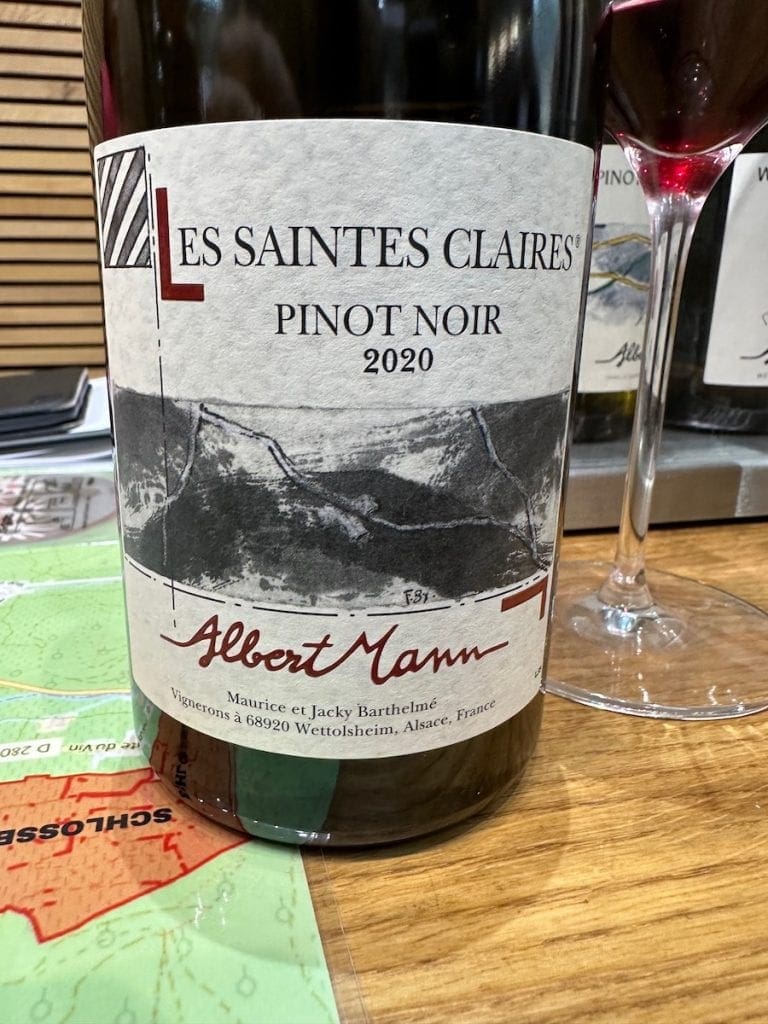 Le Saintes Claires Pinot Noir 2020 - Albert Mann
Magic from Alsace. It seduces with very fine tones of violet, pomegranate and currant in a context of great freshness and precision. The mouth is super vivid, the tannic texture is soft, with a very pleasant and delicious organic note and a finish of pure class and energy. 65% of whole bunch vinification, in 2021 about 50% of the product was lost due to hail: the prices of this 2020 are rapidly increasing.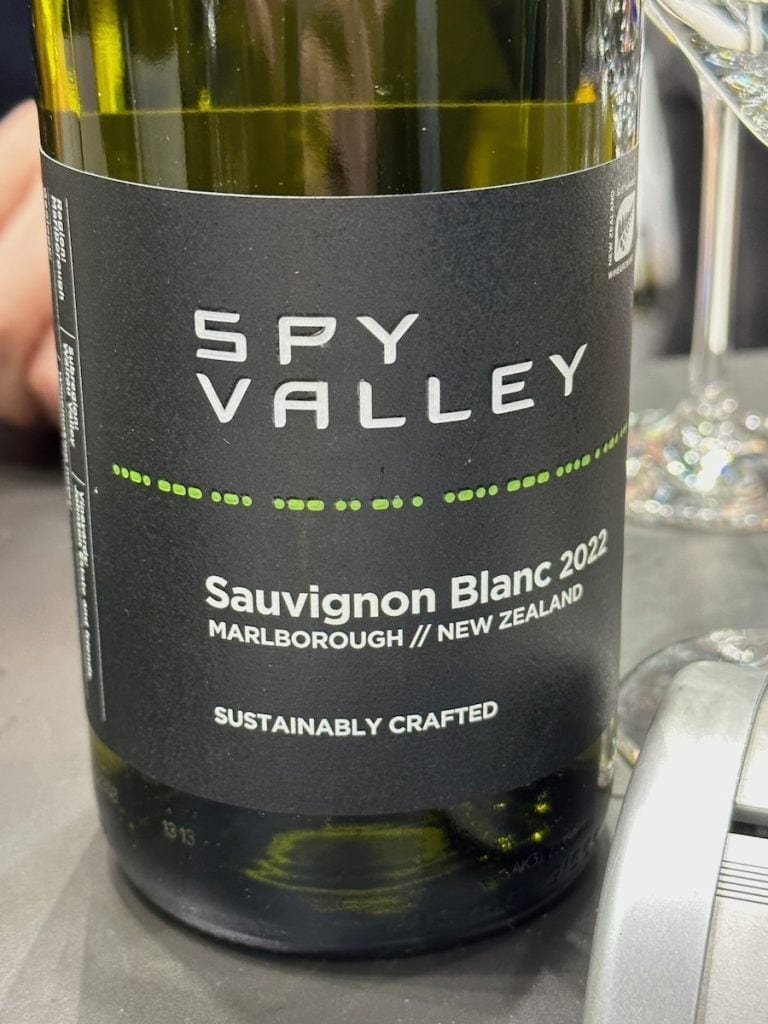 Sauvignon Blanc 2022 - Spy Valley
And here we are under the influences of the Pacific Ocean in New Zealand. Among the many Marlborough Sauvignons tested, we are convinced by this delicate version produced in the Waihopai Valley. Aromatic traits of anise, elderberry and white melon, the vegetable profile is declined harmoniously, the mouth is juicy and balsamic. The finish sprints between wild asparagus and green pepper, with remarkable gustatory continuity.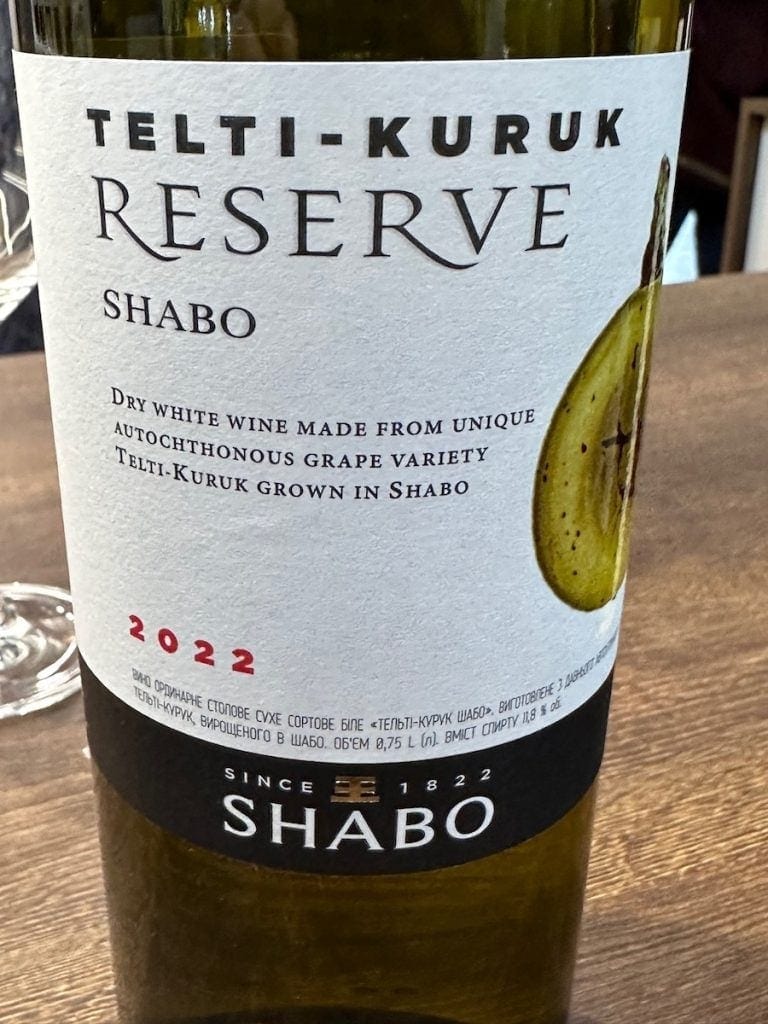 Telti-Kuruk Reserve 2022 - Shabo
We move to the southern shores of the Black Sea, in Ukraine, in the Odessa region. "The translation of Telti Kuruk is coda di volpe, a native white berried variety that grows here," says the owner of Shabo, Giorgi Iukuridze. The profile is reminiscent of the coda di volpe from Campania, even if the DNA - they tell us - is from the tokaj family. Nose of apple and acacia flowers, the mouth has a notable acidic push, with a barely outlined and never intrusive aromatic touch.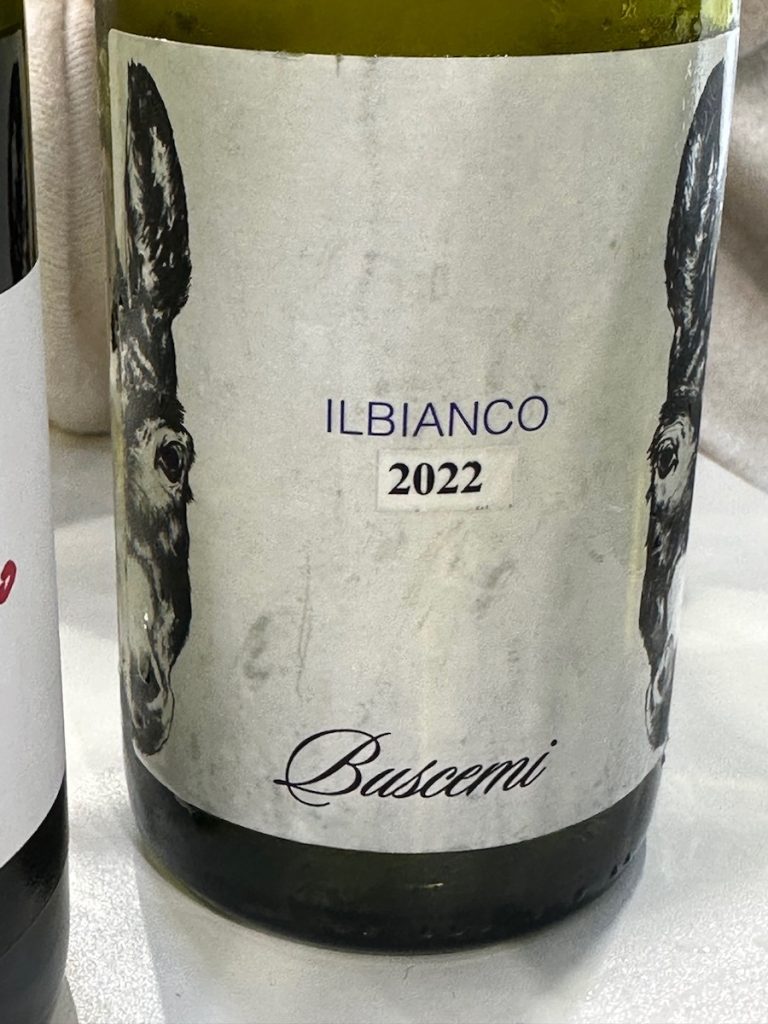 Il Bianco 2022 – Buscemi
Beyond the borders of Etna Doc. Mirella Buscemi christens the new vintage of her white from carricante and greganico grapes at ProWein, made from old vines at about 800 metres above sea level. It has precious and very fine aromas of fennel and broom, white melon and citron. The mouth is precise and graceful, of salt and details, with extraordinary class.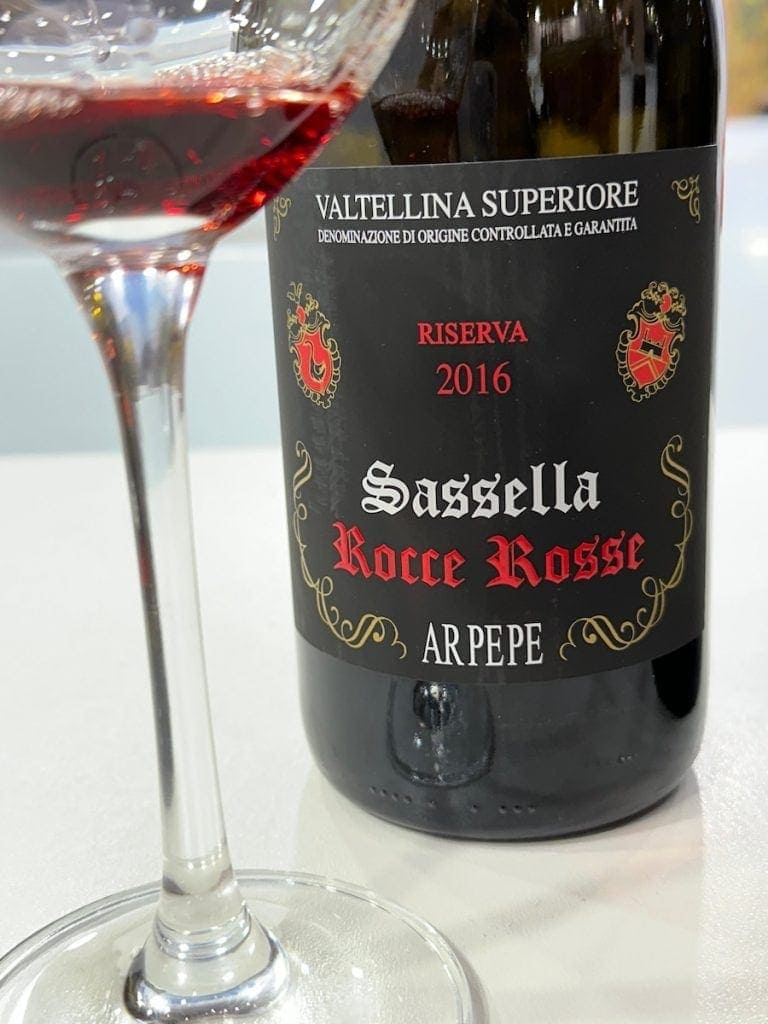 Valtellina Sup. Rocce Rosse 2016 - Ar.pe.pe
"Red rocks I bought for you tonight," we sing with Isabella Pelizzatti Perego. The vintage enhances the Nebbiolo della Alpi, a vineyard at 400 metres that offers something truly different. It offers the usual mature glove of spices and roots that refer to the East, while the mouth takes us upwards in finesse, tension and freshness. Tangerine and watermelon finish.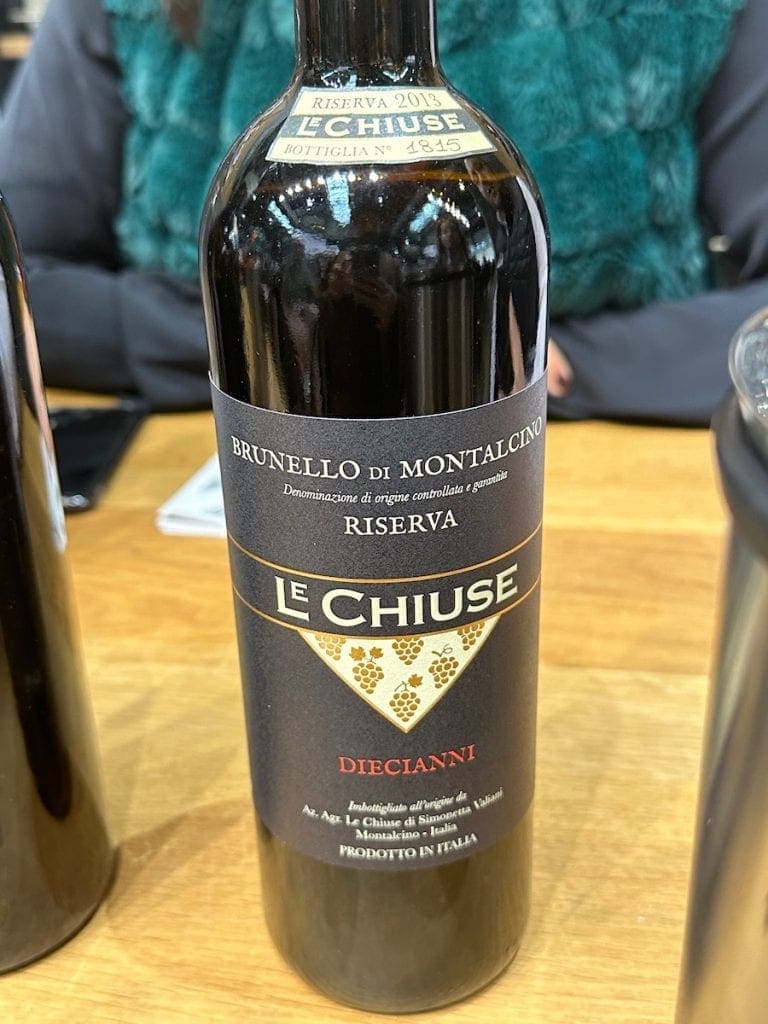 Brunello di Montalcino Diecianni Riserva 2013 - Le Chiuse
The Rosso is excellent and at an advantageous price, the Riserva is sumptuous, proposed as usual after very long ageing. Lorenzo Magnelli serves us as a preview of a liquid with a finesse and tannic rigour that is difficult to match, with hints of soil and spices, with a portentous mouth of citrus and a gustatory depth on many levels of complexity and pleasure.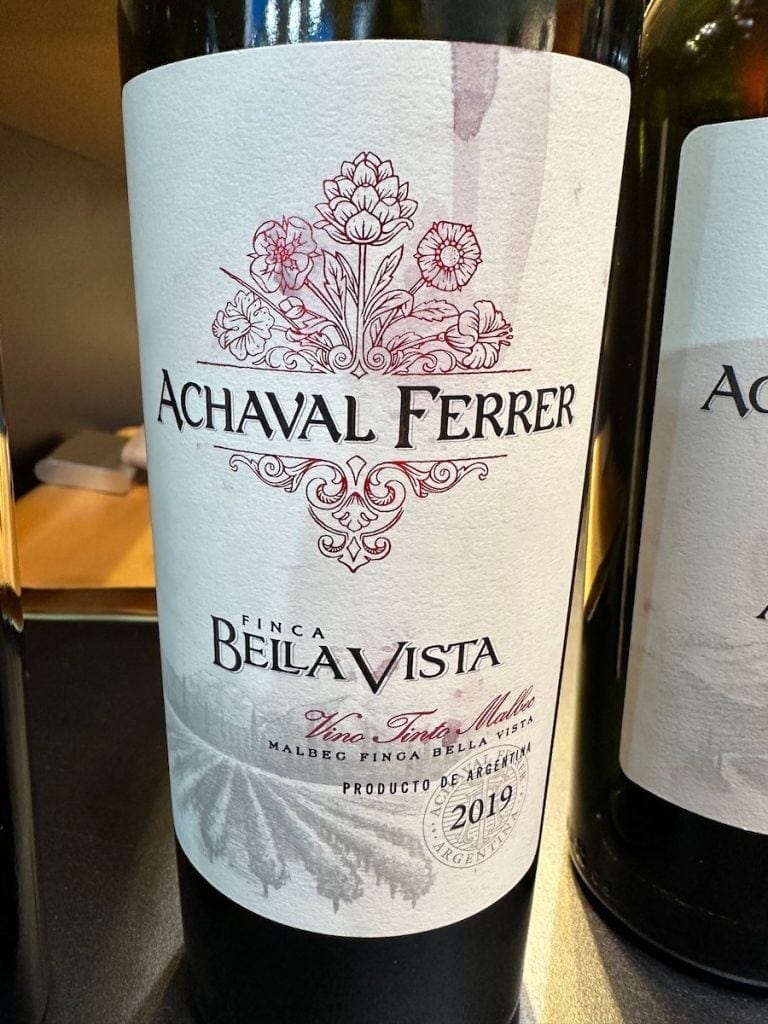 Malbec Finca Bella Vista 2019 - Achaval Ferrer
At the foot of the Andes mountain range, we are on the southern bank of the Mendoza River, in the Luyan de Cuyo area. Among the plots of Achaval Ferrer, this vineyard planted in 1910 at about 1000 metres above sea level truly impressed us. It has a sinuous and elegant course, the mouth is full, rich, perfectly modulated, fragrant with flowers and fruit, with a well-drawn and endless finish.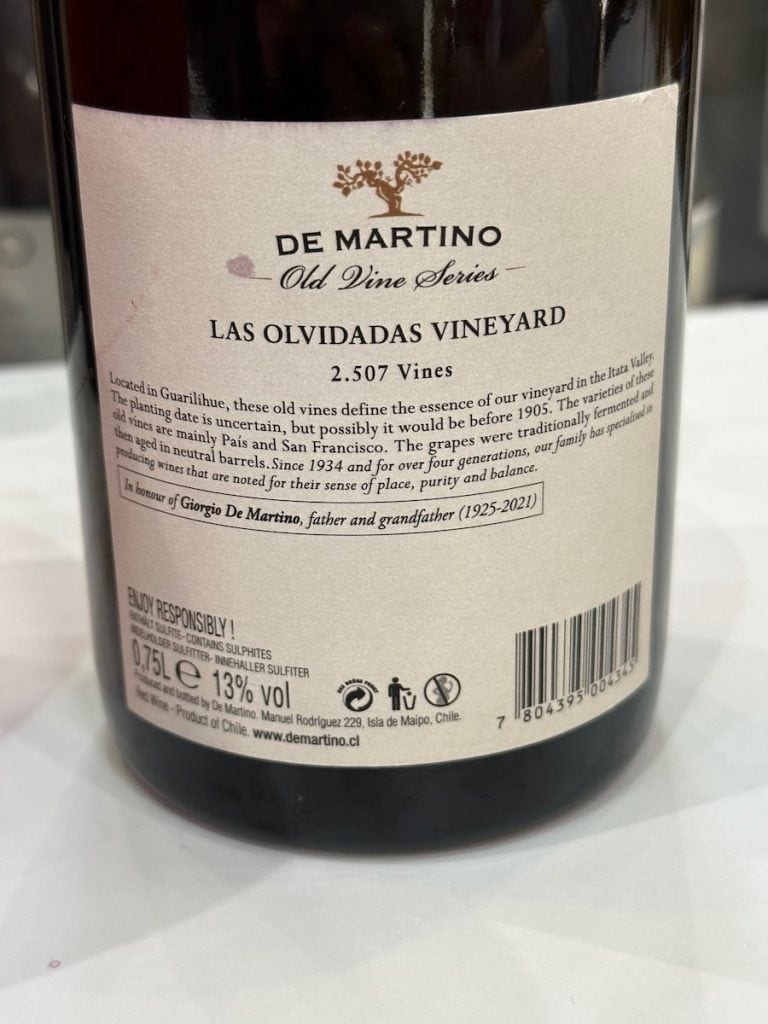 Las Olvidadas 2021 - De Martino
We close with the winery founded in 1934 by Italian Pietro De Martino Pascualone in the Maipo Valley, 50 kilometres from Santiago de Chile, between the Pacific Ocean and the Andes. The new generation, Sebastian De Martino - the resemblance to former footballer and wine producer Andrea Pirlo is remarkable - presents us with two never heard of varieties. Las olvidadas, literally the forgotten ones, are paìs and san francisco, two grape varieties that coexist in an old vineyard planted in the Itata Valley. It is a pure and rarefied red, very elegant in the stretch of dried flowers and balsamic essences. The mouth is poetry: flowing and silky, tasty and ethereal.
by Lorenzo Ruggeri