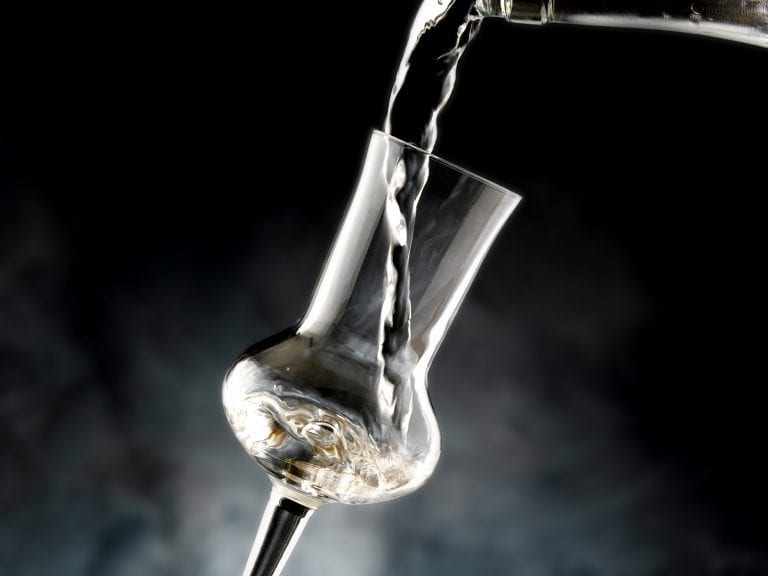 Trentino Grappa Protection Institute talks about the good quality of the grapes arriving from the 2020 harvest. Here are the details.
In Trentino, using the term "alambiccare" (a verb whose root is alambic, i.e. still) is a bit like saying 'getting by.' The distillers belonging to the Trentino Grappa Protection Institute have interpreted the vintage to the letter, both on the market and in the distillery. The result is a year with volumes dropped by 15% but absolutely memorable for the quality of the product. President Bruno Pilzer talks about the good quality of the grapes arriving from the 2020 harvest, which allowed to work excellent pomace, which will in turn lend very fine and fragrant grappa. "The prerequisites for an excellent vintage are all there" he explained, "as most of the grapes had good ripeness and the right amount of acidity. Furthermore, the fermentation technique and the right storage time and, once again, the hand of the distiller were able to give the final impetus to the product."
Zero kilometre grappa
After the start of the harvest, the Trentino stills were lit as early as the beginning of September. The distillation phases for grappa with the Tridente brand (that is, made in Trentino) ended by the end of November, well before the deadline set by the specification. In addition, the "zero km" required by the Institute, together with the obligation to use Trentino grape skins and used by December 31st for grappa branded Grappa del Trentino, remain synonymous with the uniqueness of this territory.
The market of grappa
January and February registered a good trend in sales, then the lockdown in March, April and May halted everything. "We placed all our bets on this vintage" adds Pilzer "our courage translated into a production that has not seen drops conditioned by the expectations of future markets." In a tourist region like Trentino, most of the production is sold directly.
by Gianluca Atzeni