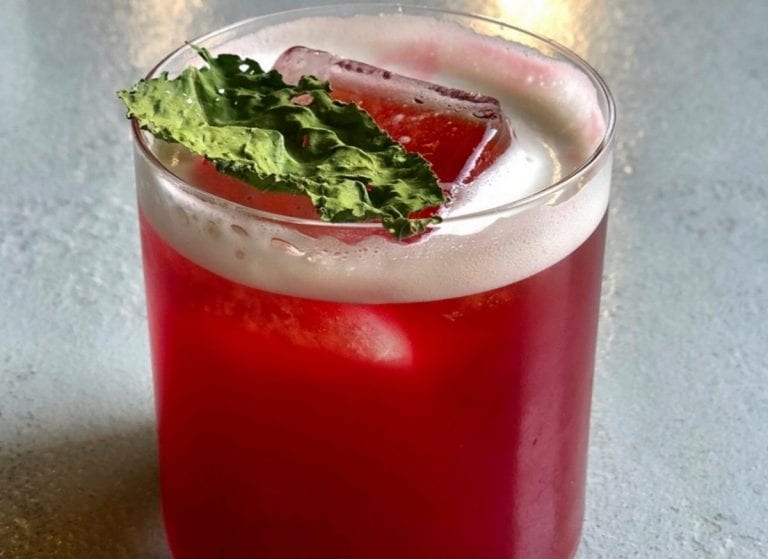 A cocktail with a pleasantly bitter taste and at the same time fresh and thirst-quenching: here's how to make hOrtum galaxy by Domenico Carella.
Cocktail by Domenico Carella
A cocktail with a pleasantly bitter taste and at the same time fresh and thirst-quenching, focused on two themes that are dear to the contemporary mixology philosophy, of which Carico is a spokesperson: the selection of the ingredients, seasonal and available on the market, and zero waste. hOrtum galaxy features red beetroot, with its fronds, and citrus fruits. The liqueur is made by macerating red beets in alcohol and subsequently adding sugar, while the beer is obtained through the fermentation of an unpasteurized lager with the addition of sugar, water and citrus peels left over after juicing. Garnish also reduces waste by using the part of the beets that is usually discarded, here dried in the microwave. Long live nature and health to all!
Domenico Carella
Domenico "Dom" Carella, born in '84, originally from the Basilicata coast, he enriched his wealth of experience by traveling and working abroad. He is Bar Manager of 8 1/2 Otto e Mezzo Bombana in Shanghai – awarded as Bartender of the Year in Asia for "That's Shanghai" in 2015 – Group Bar Manager of Bokan Canary Wharf in London and Beverage Director of Pirata Group in Hong Kong, with an Italian parenthesis as Group Bar Manager for Dry Milano. In 2019 he participated in the development of the well-known Milanese hospitality brands Langosteria and Aimo e Nadia, followed by opening his concept place Carico – Casual Risto Cocktail in February 2020 – which was awarded among the best Italian Cocktail Bars by Gambero Rosso 2021 Bar d'Italia guide. One of the major interpreters of the concept of the bar as a "liquid kitchen," Carico blends his knowledge of ingredients and flavours to create minimalist cocktails that perfectly balance texture and taste, often using unexpected ingredients and borrowing cooking techniques, without ever forgetting the mixing of the great classics.
Recipe of hOrtum galaxy
Ingredients:
3 cl Campari Bitter
2 cl Beet liqueur
Top Citrus beer
Technique: Build
Glass: Short Tumbler