Barbera from the Asti area
On July 1, 2014, a new Docg appeared on the Italian wine scene: Nizza, a Barbera cru. Its vineyards are located in a small area that includes 18 municipalities around Nizza Monferrato (Asti), characterized by hilly areas at an altitude between 150 and 350 meters (492 and 1148 feet). The soils are generally deep enough to best accommodate the vine roots and to provide them with the right amount of water and nutrients. However, there are also different pedological conditions, where the soil depth is not so marked, due to an outcropping tuff substrate. Originated from marine deposits, the soils in the Nizza area can differ markedly, ranging from very deep and moderately compacted to shallow and loose ones. This pedological condition means that the grapes grown here will have different characteristics compared to ones from other areas. The result are elegant, harmonious, noble and long-living wines supported by a fine freshness. Founded on 19 November 2002, the 'Associazione Produttori del Nizza – Barbera d'Asti Superiore' (Association of Nizza – Barbera d'Asti Superiore Producers) protects this complex territory with the aim of enhancing and promoting the excellence of the Nizza appellation. More than 60 producers have already joined the Association, sharing the objectives of producing a wine of excellence with the utmost commitment. The implementation of these high-quality objectives is ensured by the members themselves: with a very innovative procedure, the Association organises periodic tastings of the wines produced by the members in order to promote and widen the comparison. Last April, the Association drew up The Manifesto: an initiative with the purpose of creating an additional communication tool to broaden the dialogue with wine professionals and the general public. The Association's Manifesto encapsulates the core of the wine and territory project dedicated to Nizza. Of course, the whole thing must be supported by concrete instruments that explain the details: the Association in collaboration with Enogea drew up the map of the Nizza territory in 2018. The map shows the existing vineyards within the Nizza Docg appellation and marks the boundary of every vineyards with a description of the main production areas and the relative crus.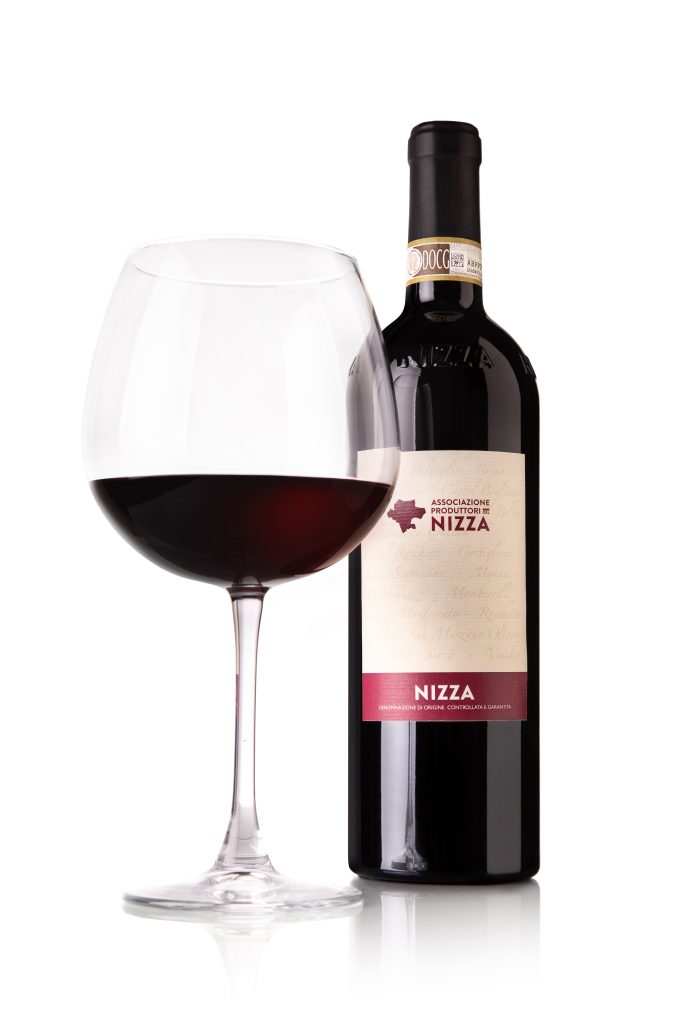 ID - Nizza Docg
1779 acres: total area under vines
50,40 quintals: productive capacity
4,500,000 bottles: potential output
18 municipalities within the Nizza Docg appellation
Agliano, Belveglio, Bruno, Calamandrana, Castel Boglione, Castelnuovo Belbo, Castelnuovo Calcea, Castel Rocchero, Cortiglione, Incisa, Scapaccino, Moasca, Mombaruzzo, Mombercelli, Nizza Monferrato, Rocchetta Palafea, San Marzano Oliveto, Vaglio Serra, Vinchio
2000
Nizza was recognised as a subzone of the Barbera d'Asti Superiore DOC with the 2000 vintage
2008
The Docg appellation for Barbera d'Asti is recognised with the 2008 vintage
2014
The Nizza Docg appellation came with the 2014 vintage: the possibility of adding the 'reserve' type and the word 'vineyard' was also introduced. The appellation is protected by the Consorzio Barbera d'Asti e vini del Monferrato.