Rubino winery
Like a stone sentry, the ancient Torre Testa rises on the coast of Brindisi - a few kilometres north of the city - in a natural setting of striking beauty. This is a protected coastal wetland area, where Mediterranean maquis surround the mouth of the Giancola canal, right next to the tower. In front, the waves of the Adriatic break on the rocks. Behind us, a few hundred metres away, the intense green of the vineyards. «It is a magical place - Luigi Rubino tells us - Here my family started making wine in the mid-Eighties. Here we have the Jaddico estate and the Giancola farm, and a nucleus of vineyards that are nearly 100 years old. Negramaro, black malvasia and susumaniello. And it was precisely on this latter grape variety that we began to work and experiment at the end of the Nineties.»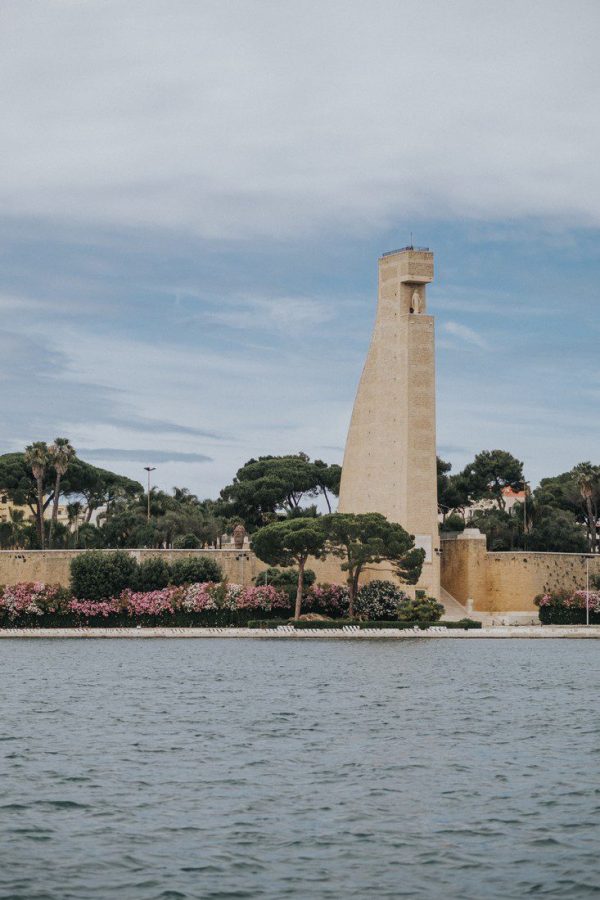 Twenty years ago the first bottles
The first bottles of Susumaniello in purity labelled Torre Testa date back to 2001. Luigi and his father Tommaso had the intuition, at the time, that the red grape, traditional complement of negroamaro and black malvasia also in the blend of Brindisi Doc, could have its own dignity, to be the absolute protagonist, lending an intense red wine, rich in character. Today Rubino extends over 200 hectares of vineyards between Brindisi, Taranto and Lecce, for over one million bottles a year, 60% of which are exported and reach 30 countries. But the great challenge of recent years has been precisely this almost forgotten grape, which was confined to just over one hectare.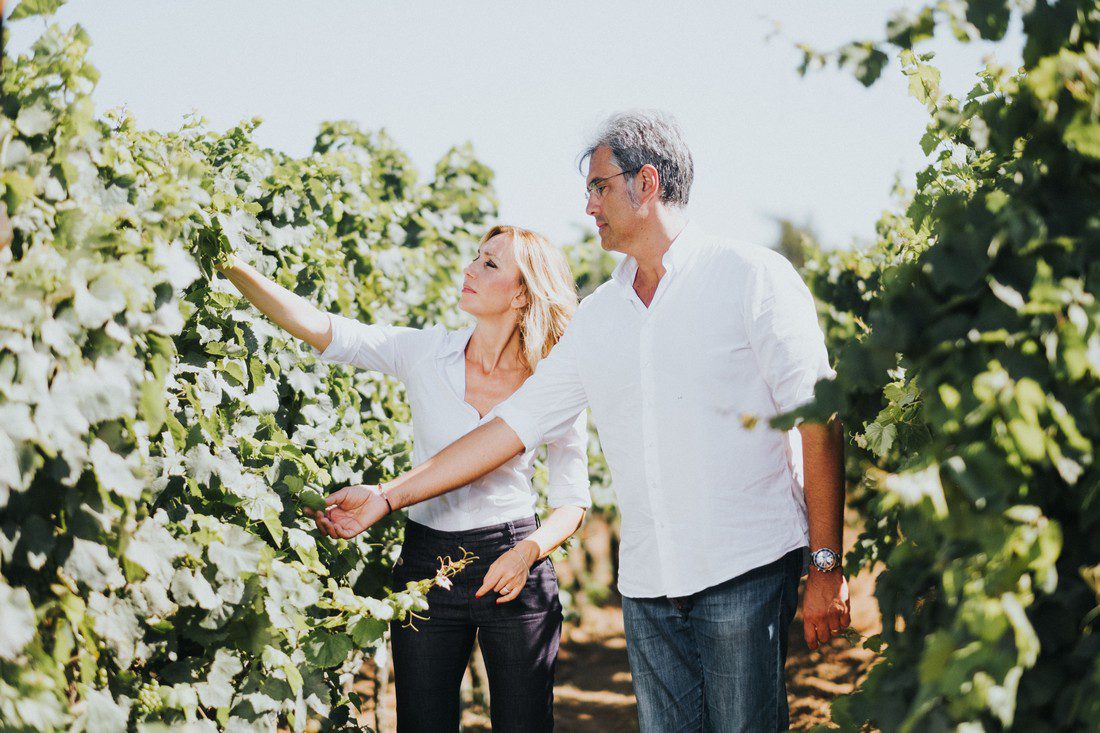 Rediscovering the grape
«Susumaniello is a fascinating grape, but with some problems - explains Luigi - It's a very productive variety in the first ten years of its life, as evidenced by one of its numerous synonyms, somarello nero meaning "black donkey." Then slowly it became less and less productive, and over the years it produced less than a kilo of grapes per plant. In times when production and alcohol content counted, this grape gave way to more reliable and generous varieties. A pity, because its clusters, with small berries and thick skin, rich in colour and tannin, create a structured wine, rich in fruit and spicy tones, which with the right ageing comes to express true complexity and elegance. But it had been relegated to the role of complementary grape variety to negroamaro and black malvasia. We and a few others, years ago, wanted to explore its potential as a soloist. It was a complex job: from the old alberello vines we carried out mass selection, and we re-planted - and we are continuing to do so - hectares upon hectares of susumaniello: we are now over twenty, only on the coast but also and strictly in alberello training system. In the cellar we continued to work on different expressive registers.
Today we have Torre Testa, the historic label, which has become our flag: a warm, harmonious, complex wine, rich in tones of red fruits, from morello cherry to pomegranate, with a touch of woodsy notes thanks to the new and small oak barrels. This is a wine which can age for years. From the young vineyards comes Oltremé, a more fragrant Susumaniello, aged in steel: savoury, fruity, fresh and flowing. From an early harvest comes the Torre Testa Rosato, with beautiful mineral and iodized tones, with fragrances of raspberry and pomegranate, and finally the Sumarè, a Brut Classic Method Rosé made from 100% susumaniello.»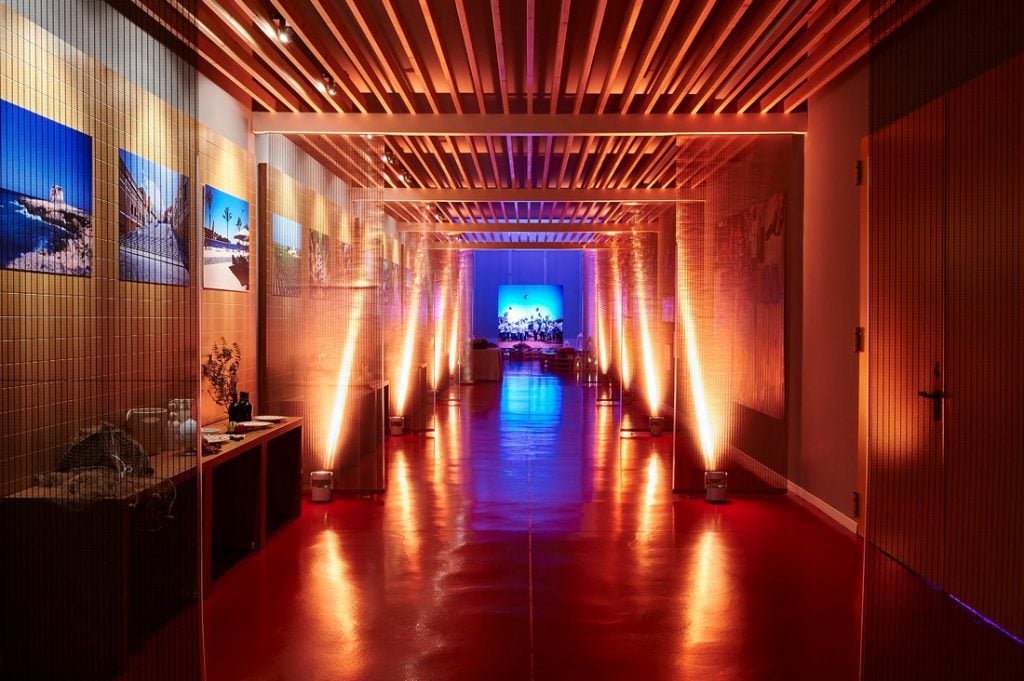 The wine tourism project
Luigi's wines are born on soils with a strong sandy component, which in some way dilutes and softens this red which otherwise risks expressing tannins that are difficult to tame in youth, one of the reasons why in the past it was not made as a single grape wine. The sea breezes furthermore give it that iodized and Mediterranean touch that makes it a sunny wine of great charm. Successful labels, fragrant and versatile wines at the table, which encapsulate the Salento wine character from another perspective. We are "beyond" the classic Salento combination of Primitivo and Negroamaro. Initially a poor black donkey, today this grape is "the next big thing" in Puglia oenology, and many producers are trying their hand at the enterprise. The new winery - Casa del Susumaniello - will soon be ready and is part of a welcome and hospitality project focused on wine and on the oasis of Torre Testa, which also includes the restoration of the farmhouses located within the vineyards.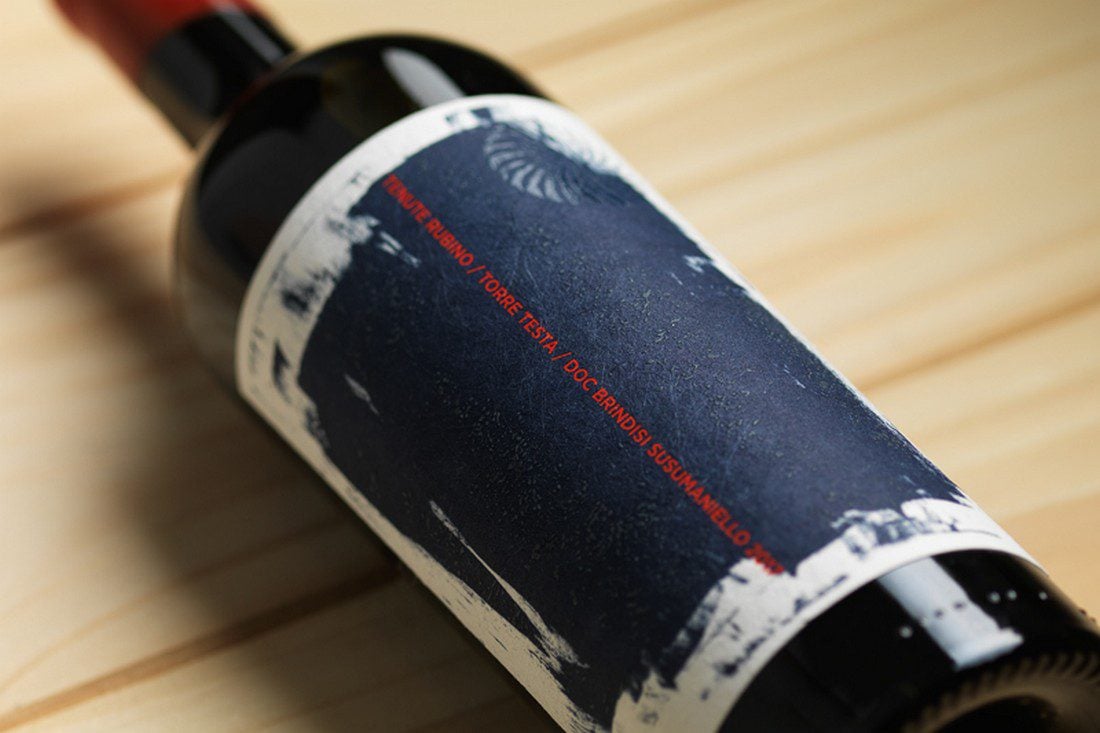 Torre Testa: a wine along its first 7 years
We tried some of the best vintages of Torre Testa from its appearance down to the last one put on the market by the winery. It was useful to test the longevity potential of this wine, but above all to verify the long and tenacious work of fine-tuning the cultivation and wine-making techniques carried out in the Rubino vineyards and in the cellar.
2001 First Susumaniello placed on the market, there were just 7,000 bottles. Glocal wine. Harvested at the beginning of October, aged for 18 months in barrique. A dense, thick wine, warm with alcohol, with notes of ripe fruit, plum and blackberry, chocolate and smoky notes. Beautiful Mediterranean references, long on the palate, vigorous and pleasant today.
2002 Harvested a few days earlier than in 2001, it still has fresh tones of pomegranate and citrus. It is played on acidity, and today it displays tones of wild blackberry, then autumnal notes of black and earthy truffles, enlivened by vegetal nuances. Tannins are still indomitable.
2003 Rich, mature wine, with tones of red fruit jam which then turn to roasted notes. On the palate it is alcoholic, savoury, rich in tannins but less oaky than previous vintages. Finish rich in herbs of the Mediterranean maquis, black pepper and licorice.
2004 Contributions from the younger vineyards arrive. The colour is ruby ​​garnet, the nose offers balsamic notes, a touch of blueberry jam. More streamlined structure but rich tannins. Balsamic finish and notes of licorice.
2010 Something changes in winemaking. A sort of watershed. New label, short maceration, low temperature fermentation, aged in oak for 11 months. The colour is intense, with garnet hints, the nose is sweet and rich in black fruits, strawberries, cinnamon, cacao. Full-bodied but soft on the palate, with a nice minty finish.
2011 One of the most engaging vintages. A rich, complex, soft and at the same time fresh wine. Ripe blackberry and black currant on the nose, and beautiful spicy notes. The palate is dry, solid, pulpy and with a nice verticality. Well-resolved tannins, beautiful structure, elegant spicy and licorice finish.
2016 Intense ruby ​​colour, it is dynamic and vital with notes of small red and black fruits and citrus. On the palate it shows balance, finesse and flavour, it has a soft and enveloping cut, with prominent blackberry and currant that fade into mint and chocolate. Velvety tannins, lots of fruit and an energetic, dynamic, long and harmonious finish.
2017 Excellent result for the fruit of a complex year, characterised by adverse climate, especially a summer drought. But by the sea… Torre Testa has a dark ruby ​​colour, without fail. The wine is still evolving: it has black fruit in the forefront and iodized notes on the nose, then an important structure, density and body, with still evolving tannins that need glass to find final harmony. The material is excellent. Time will do the rest.
Traditional basket grape
We still know little about this grape. Traditionally it was found mainly in the Brindisi area, and was also known with the synonyms: zingariello, cuccipaniello, cuccimaniello, somarello... This gives us the idea of ​​a productive variety with a nice crisp berry that did not become musty when transported in the baskets carried by the donkeys. Hence the so-called moniker, basket grape. As for the origin, today it is thought that it is probably a cross between garganega and uva sogra (or sacred grape), an old table vine, founder of many varieties, even if - like many southern red vines - it shows a remarkable genetic affinity with Sangiovese. And there are also complex relationships with white grape varieties such as albana, catarratto, malvasia di Candia, dorona, marzemina bianca, montonico and trebbiano. The grape may have crossed the sea, like the primitivo, coming from the Dalmatian coast. Finally, the name could refer to a chthonic deity of the Etruscan and then Roman Olympus, Summanus, god of lightning and nocturnal atmospheric phenomena, revered as lord of rain on the other side of the Adriatic. On the local red and clayey soils it produces alcoholic wines, very tannic and coloured, and was once the basis for the sweet filtered wines sold to wineries in other regions, an ingredient used in blended wines, but marginal - due to its intensity and remarkable tannic aspect - in the blends with other Salento red grapes.
Attilio Scienza, University Professor, Agronomist and Oenologist
Tenute Rubino – Brindisi – via E. Fermi, 50
+39 0831571955 – tenuterubino.com