In Susumaniello we trust. A motto we coined during one of the many tastings we carry around the world, impressed by the quality of some wines produced from this little-known variety. Who was the first to bet on decisively? It was the Rubino family. "It began in 1999, when we founded the winery. It was a coincidence, an incredible sliding door. It was 1990 and Luigi's father was preparing to hand over to his son. During a visit to our estates, he accompanied his son to introduce him to the bailiffs. Chatting with an old one, he pointed out a plot with a few rows of an unknown grape variety that he thought was worth considering". These are the words of Romina Leopardi, who together with her husband Luigi Rubino runs this winery with 200 hectares (494 ac) of vines and around 1 million bottles produced every year. That unknown variety was Susumanielllo. "We didn't know anything about it, what it was or how it should be harvested. This coincidence aroused Luigi's curiosity about this variety with its particular grapes, and that was the driving force behind the success". So we started experimenting with the team of oenologists, but we didn't know when to harvest, there was no history to follow. "The first harvest in 1999 was a disaster because we didn't know its harvest time and development. In 2001 we managed to launch the first vintage on the market".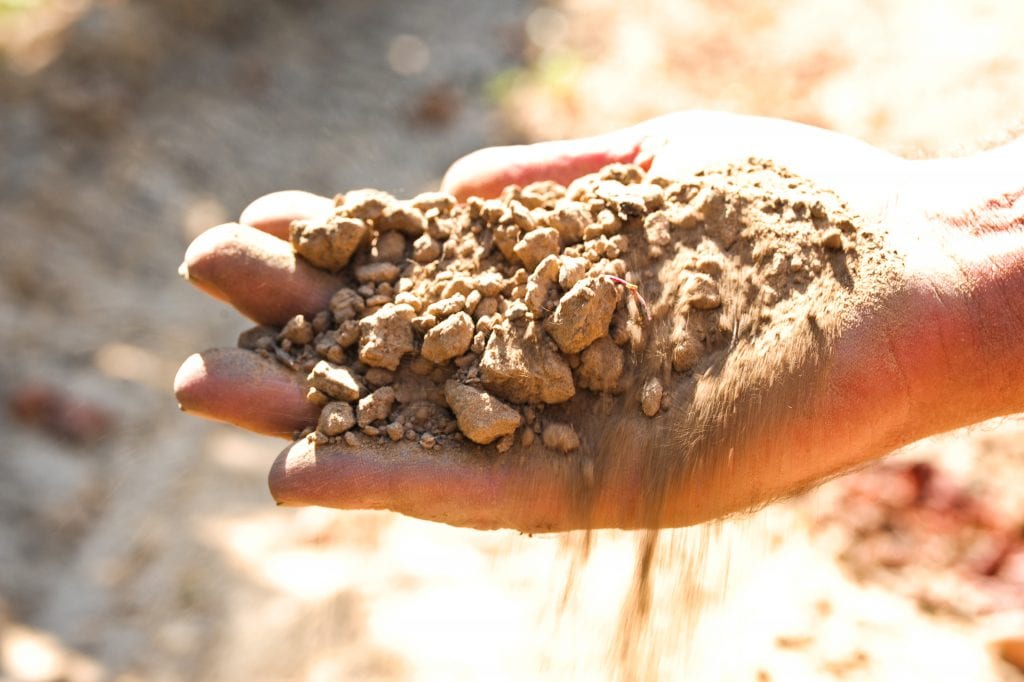 All the versatility of Susumaniello in 6 wines
"We found out that it was a late harvest grape, hence we moved the harvest period and continued to do research. Over the years, we have been producing several wine types from Susumaniello. The first was Torre Testa, a structured red, then a red aged only in steel tanks, a rosé, and then the three Metodo Classico wines (respectively 30, 42 and 60 months on the lees)". A demonstration of the versatility of this red grape variety. Today, Tenute Rubino with its new equipment is home to 23 hectares (57 ac) of Susumaniello, focusing on the bush-trained system, the historical one of this variety with up to 80-year-old vines near the sea. "At present, Susumaniello is the last of the reds to be harvested, usually at the end of September/October. Historically, it was used as a blend because of its intense, almost bluish hue, falling therefore within the anthocyanin-type grape variety. In addition, it has its own, distinctive, very special notes, with gentle and moderate tannins," continues Romina. We have always been struck by its delicate, spicy taste of freshly ground pepper with a light and penetrating progression on the palate. "After an initial interest in Primitivo and Negroamaro, the foreign market was looking for something else. And Susumaniello satisfied this desire, this curiosity. We were able to whip up extraordinary interest, which allowed us to continue along this path. Today, Susumaniello opens up the markets, the varietal wine that allows us to make a name for ourselves with the other products as well. Roles have been reversed. On the other hand, Susumaniello originates in the countryside around Brindisi, hence something truly native that identifies our company". The average expectation of Susumaniello? According to our history, it reaches its best in the reds after 5 years, between 6 and 7 years, up to 10 years, is at its peak. In the wake of Tenute Rubino, many are the companies and visionaries like Gregory Perrucci of the Cantina Racemi that followed suit by planting and revalorising a few hectares of Susumanello in Apulia. "I hope it's not just a fad. We became aware that many producers are now focusing on this variety that deserves so much attention. The important thing is its respect through quality choices, so as not to have poor products on the market".
A new sea-view winery dedicated to Susumaniello
Meanwhile, Tenute Rubino is looking ahead, with a new winery entirely dedicated to Susumaniello. "It will be a wine cellar set among the rows of our Tenuta Torre Testa, where the production of this variety is concentrated thanks to the unique pedoclimatic conditions. It's an estate that overlooks the Adriatic Sea, no further than 200 metres away. The soils are sandy. The new winery will be dedicated to the entire Susumaniello range and will be completed in 2023. It will be an open cellar in order to experience wine in the most varied ways, including visits to the vineyards and selected food and wine pairings. The Susumaniello experience is already the most popular!" concludes Romina.