What's chopped cheese?
Everyone in the streets of the Bronx or in no-frilled Harlem bodegas would know what chopped cheese is. The rest of the world – including some frequenters of New York's loftier districts – on the other hand, may need more info to know more about the Big Apple street food item. A close relative of the hamburger, chopped cheese is ground beef and American cheese mixed and flattened onto a roll and garnished with all the usual bodega-sandwich fixings. It is still relatively confined to modest street food, and popular among hip hoppers. It's like the chopped cheese sandwich was waiting for someone ready to invest in its potential, just like fried chicken is now the protagonist at David Chang's Fuku.
Many US top chefs have chosen to embrace the street food philosophy, presenting a personalized gourmet version of it without however changing the dish's nature too much.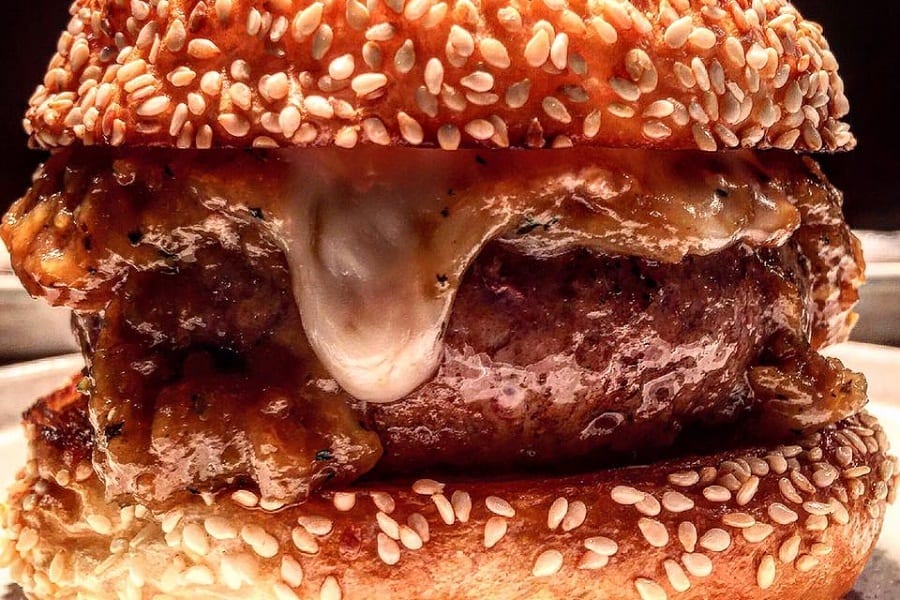 Bloomfield/Friedman. From Spotted Pig to White Gold
When mentioning brave new cooks in America it's impossible to ignore the duo April Bloomfield and Ken Friedman, solid team behind the decade long success of the West Village's Spotted Pig and Breslin Bar of the Ace Hotel, and the recent addition of American fast food Salvation Burger, housed in the hotel Pod 51 (due to open again soon after the fire which burned part of the kitchens in early summer). Born from this last enterprise was the desire to focus more attention on the universe of meat with two last generation celebrity butchers, renowned in the realm of certified, eco-friendly and sustainable meat: Erika Nakamura and Jocelyn Guest. With them, the British chef and her partner are planning to open a butcher shop cum restaurant at 375 Amsterdam Avenue, which will serve all restaurants in the franchise as well as domestic kitchens of the Upper West Side, plus those clients that decide to eat on the premises for breakfast, lunch and dinner.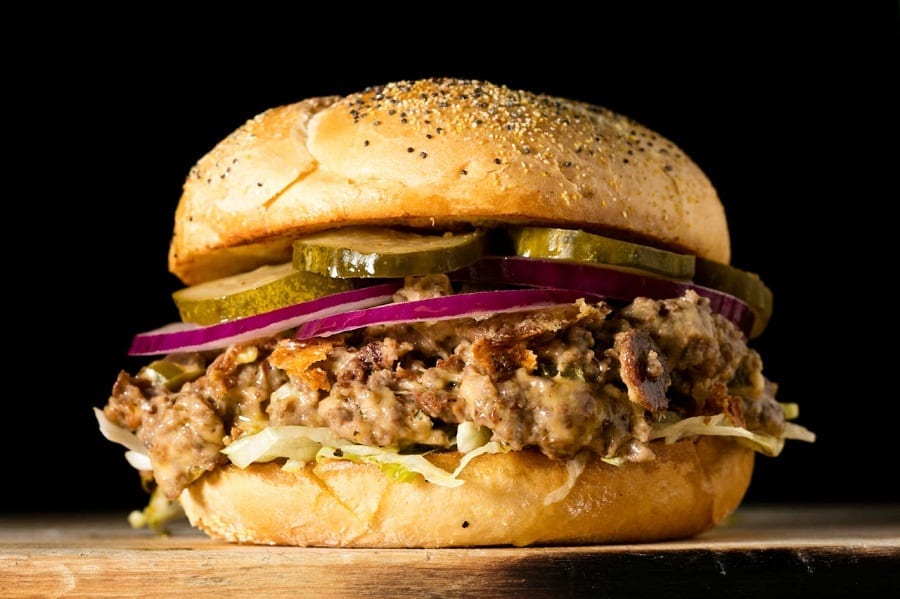 Photo Melissa Hom
White Gold: butcher shop with dining, from hot dogs to rotisserie chicken
The grand opening is due for September. The kitchen will be manned by Robert Flaherty, one of the chefs of the Bloomfield kitchen brigade. The name of the new place leaves no doubt of its mision: White Gold is named after the old-school-butcher term for those precious flavor-enhancing ribbons of animal fat. The place will also serve three meals a day featuring steaks. rotisserie chicken, banh mì and hot dogs, but also the chopped cheese in a house version: prime quality beef hailing from Schoharie County, quality American cheese, iceberg lettuce, jalapeno pepper, red onion and mayo. The sandwich will be priced $15 with a side dish. Not exactly a steal, but so anticipated by New Yorkers eager to add a brand new venue to their street food map.
White Gold | New York | Amsterdam Avenue, 78thstreet, Upper West Side | Opens September
by Livia Montagnoli
translated by Eleonora Baldwin
Opening image by Bobby Doherty, New York Magazine