Fish tradition in Rome
Seafood is a key part of Italian gastronomic tradition, this means Northern Italy, Southern and central, including Rome. Despite collective knowledge of Roman cuisine being for the most part meat-based, with quinto quarto and guanciale playing the starring role, local regional cuisine boasts a number of excellent traditional fish-based dishes. Take zuppa broccoli e arzilla– a peasant dish – or baccalà with chickpeas, which was the classic Friday's meal, when abstinence from eating meat was a Catholic observance. Moreover, battered cod fillets, braised squid with peas and stewed baccalà. These are simple dishes, but whose flavor is authentic and genuine, and principally made with affordable, "poor-man's" ingredients.
And if in coastal destinations in the region, from Anzio, Nettuno, Fregene, Maccarese, Ostia and Fiumicino, all the way south to Latina, Gaeta, Terracina and Sperlonga, lidos and restaurants source their fish from auctions in their port cities, how do restaurant owners manage to find good fish if located away from the sea? The only solution is depending on trustworthy fishmongers. We asked local chefs for their tips on the best places for purchasing fish in Rome and what their specialties are.
Ittica Urbano
One of the most popular fishmongers is Ittica Urbano, where Bistrot 64 and recently opened and successful, Retrobottega and Tordomatto source their fish. "Ittica Urbano's strongpoint is their mollusks", explains Adriano Baldassarre, chef at Tordomatto "in particular their oysters, which are phenomenal. Plus all the rest too: sea bass, John Dory, tuna, salmon. Plenty of choice". Born in 1956, Ittica Urbano offers a wide selection of fresh and frozen products, from battered fish fillets to fish-stuffed fresh ravioli and other pasta pockets. Most of the fish comes from the local coast (Fiumicino, Anzio and Nettuno in particular), but there is choice in foreign products as well. Another reason to shop there? "a menu featuring 60 types of oysters!". Ittica Urbano is also a favorite of the Sbanco pizzeria – and not only! – which recently opened in the Appio Latino neighborhood: "We source our seafood exclusively here, because we feel it's the best in town".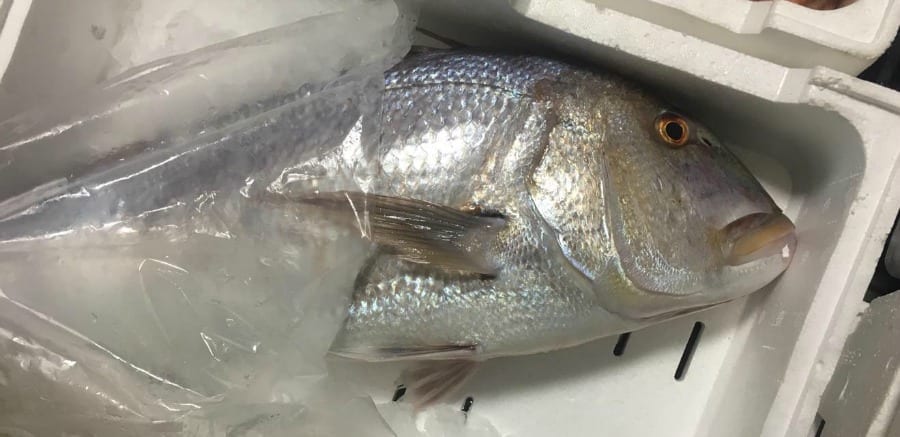 Ittica Urbano | Rome | via Appia Nuova | tel. 392 2230275 | www.itticaurbano.com/
Antica Pescheria Galluzzi 1984
Another historic city landmark is Antica Pescheria Galluzzi 1984, which has been bringing quality seafood and fish to Roman tables from Anzio, Terracina, Gallipoli, Mazara del Vallo and Porto Santo Stefano. Evangelizing it is chef Marco Gallotta of Primo al Pigneto, who has never strayed from buying fish here. "We tested other suppliers, but none delivered the quality and guarantee offered by Galluzzi". Galluzzi has two shops, one in Monti and another in the Aurelio/Vatican neighborhood. Besides the quality of the fish, the fishmonger also offers prepared ready-to-cook assembled dishes. Variety ranges from battered fish morsels, seafood skewers and other tasty solutions. Obviously, like all respectable fishmongers should, customers can benefit from complete and competent fish cleaning upon request.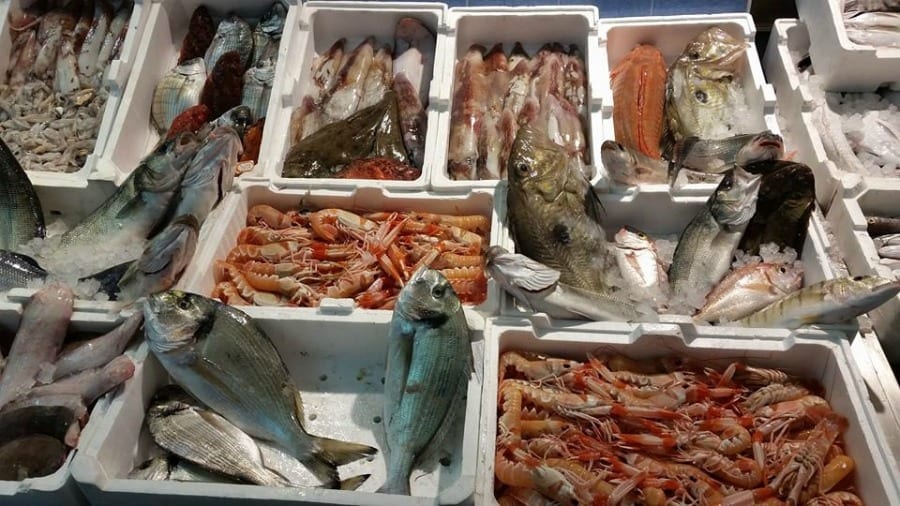 Antica Pescheria Galluzzi 1984 | Rome | via Venezia, 26 | tel. 06 4744444 | www.anticapescheriagalluzzi.it/
Azzurra
The fish sold at Azzurra come directly from the sea of the Circeo area. This is the favorite fishmonger of Osteria di Monteverde, Roman trattoria in the eponymous Rome neighborhood that offers regional and traditional dishes, among which peasant-food fish based dishes. "Anchovies, mackerel, sardines: all the more humble fish on our menu comes from Azzurra, whose selection of oily fish, mollusks and crustaceans is ample". The main branch is in San Felice Circeo, but the Rome store the restaurant refers to is the one in the Marconi neighborhood.
Azzurra | Rome | via G.M. della Torre, 6 | tel. 06 55380166 | www.facebook.com/Pescheria-Azzurra-Circeo-Roma
Pesca Pronta
Despite the abundance of city fish shops, there are chefs and cooks that prefer sourcing their catch of the day directly by the sea. This is the case with Davide Del Duca, chef at Osteria Fernanda, who has relied on Pesca Pronta in Fiumicino since the beginning. The fishmonger sources its products worldwide, here fish lovers can find Canadian and U.S. lobster, French calamari and oysters, Norwegian salmon, Spanish mackerel, branzino from Greece and many other types of local fish from Italy, from octopus to scampi. Pesca Pronta is the only Rome supplier for the restaurant, but the chef clarifies talking about another supplier in Milan. "I want to clarify that oysters come from Oyster Oasis, a Magenta enterprise opened 2 years ago that has an enviable selection of shellfish. My go-to guy is Corrado Tenace, sales rep and lover of fine cuisine".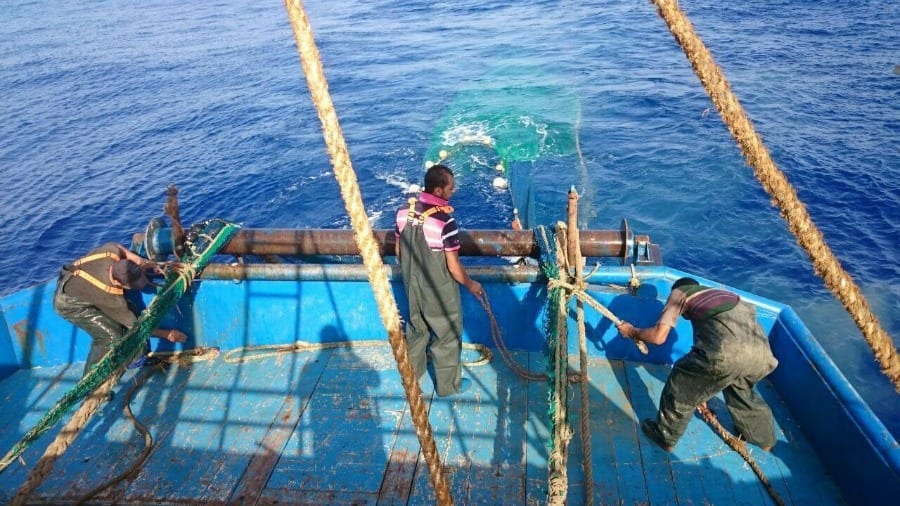 Pesca Pronta | Fiumicino (RM) | via Giovanni Durli, 45 | tel. 06 658771 | www.pescapronta.it/
La Boutique del Pesce 5
Located slightly out of the city, beyond the Castelli Romani area, is La Boutique del Pesce, located in Valmontone. The well-stocked fishmonger sells the best products caught in Anzio and Terracina. A regular customer here is nearby Olevano chef Giovanni Milana of stellar trattoria Sora Maria e Arcangelo. "We don't cook much fish, our cuisine is for the most part meat-based. But the little we do have on the menu comes from La Boutique del Pesce". What's their specialty? "Surely their purple prawns from Anzio and all oily fish, anchovies and mackerel in the first place".
La Boutique del Pesce 5 | Valmontone (RM) | tel. 06 9590552 | www.facebook.com/pages/La-Boutique-Del-Pesce-5
Megliofresco
Not simply a fishmonger, Megliofresco is also a bistro that cools express dishes to be enjoyed at the table or that can be taken home. Located in the Primavalle area, the shop is owned by the Scarci family. The kitchen offers pasta dishes, fish burgers oyster platters in 12 varieties, assorted shellfish, salads and fish tartares. Chef Alba Esteve Ruiz of Marzapane comes here for her fish, crustaceans and oily fish included. "I don't have a particular preference in regards to what fish to buy. It's us chefs who must adapt to what the sea provides, and in general to what Nature dispenses us, not the other way around. I buy what is available at that moment and create or adapt dishes according to what I find that day".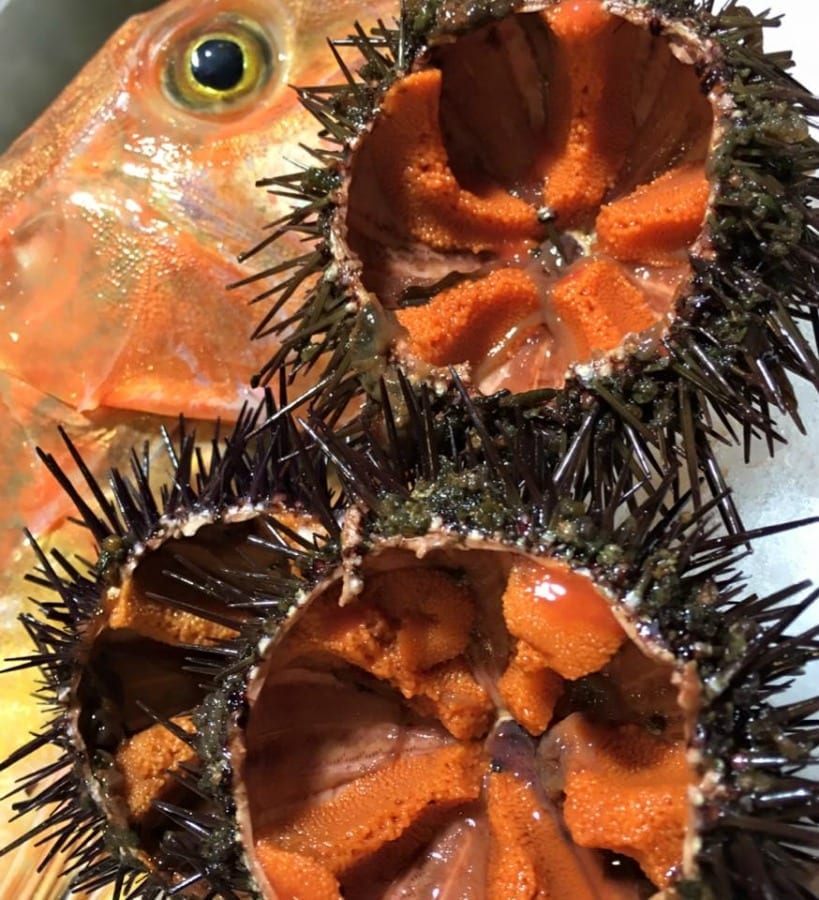 Megliofresco | Rome | via di Boccea, 350 | tel. 06 6635411 | www.megliofresco.it/
Eataly
Among the quality fishmonger list we could not avoid mentioning the concept store that collects the best in Italian foodstuffs. Located on the third floor at Eataly, restaurant Spazio – devised and managed by Niko Romito Formazione – can count on the vast selection sold one floor beneath the venue for its seafood dishes. "All Eataly products are top-notch, from crustaceans to mollusks. Our experience with fresh fish has always been positive, therefore we do not feel the need to change. On occasion we do source some fish from small fisheries on the Lazio coast, but we never really needed to ever rely on the city's fishmongers".
Eataly | Rome | piazzale XII Ottobre, 1492 | tel. 06 90279201 | www.eataly.net/it_it/
by Michela Becchi
translated by Eleonora Baldwin