Valdobbiadene according to Andreola
"In 2022 we grew a lot in the foreign market." These are the words that Stefano Pola proudly pronounces. In Farra di Soligo, in the province of Treviso, in the dense agricultural fabric that involves the Conegliano Valdobbiadene district, he leads Andreola, a now very extensive wine reality that in the space of a few years has interpreted a very successful appellation. The owned vineyard park boasts some of the most beautiful exposures of the appellation, such as Rolle, Col San Martino, Refrontolo and Soligo: the entire production revolves around the bubbles of Treviso declined through the two DOCGs of Conegliano Valdobbiadene and Asolo, with peaks of excellence in single vineyard production. "I was especially surprised by the markets which at this historic moment were completely unexpected due to the war situation" continues Stefano: "we have increased our market shares even in areas where we had not yet invested systematically: I am talking about German-speaking countries like Germany, Austria but also Switzerland. Here it must be said that we are also facilitated by proximity: every year we receive several cellar visits from people from these countries and certainly word of mouth has also helped us." Merit of the "Prosecco effect"? "Attention when talking about the success of Prosecco. We are producers of the historic area, it is something we are very proud of and it is what we try to communicate to all our customers. Our products cost a little more than those of the DOC and therefore we have to make the effort to explain the reasons for this difference. So let's talk above all about the difficult work we have to do on the steep slopes that do not allow mechanisation, a complicated territory that however allows us to produce wines of great quality and typicality."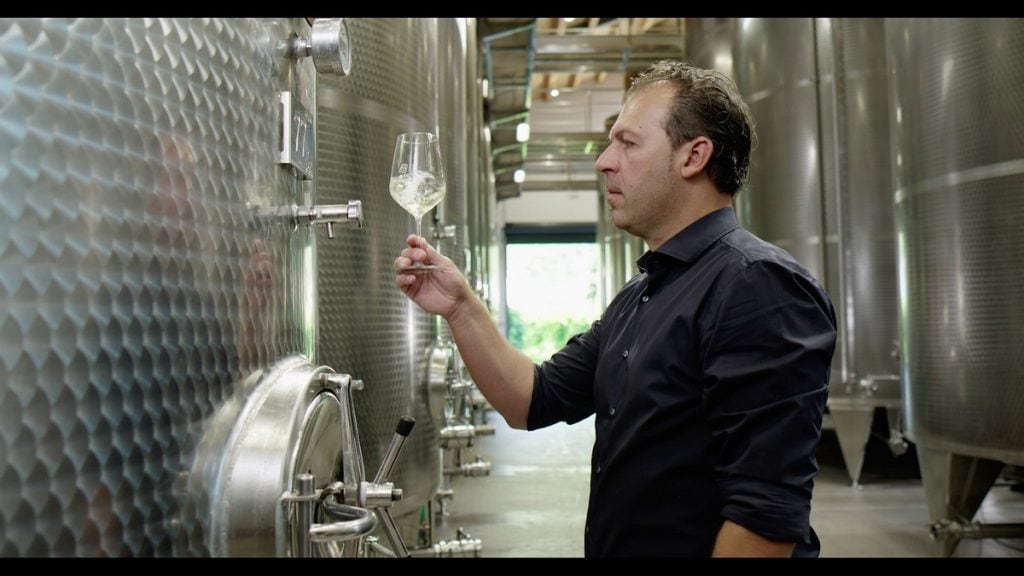 Andreola's wines
In Vini d'Italia 2023 Andreola once again obtained the Tre Bicchieri recognition with the Valdobbiadene Rive di Refrontolo Brut Col del Forno '20; the glera grapes used for this sparkling wine come from a beautiful vineyard of about four and a half hectares, where the steep hills of the area are slightly gentler. The 2021 shows notes of white fruits that stand out clearly against a background of citrus and fresh flowers. The palate is striking for its remarkable sapidity, which gives fullness and drinkability to a slender and taut wine. But what are the plans for 2023? "we will try to keep the quality of our wines high, actually we will try to make a further leap forward: we are certain that, despite the climatic difficulties of the vintage, the 2022 will give us great satisfaction. We are coming out with a very particular product, obviously Valdobbiadene DOCG. Also in terms of price range, it will be positioned above the Cartizze. I can't give many anticipations: it will be a breaking product, very particular. In terms of markets, we keep our eyes open: we will probably also enter England, a notoriously complicated market but on which there's a certain interest in our products."