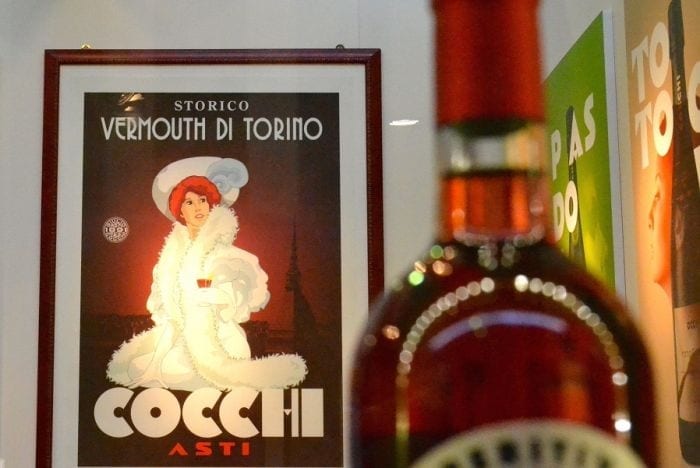 Vinitaly 2016 was the ideal occasion for presenting La Venaria Reale Riserva. At the end of the 19th century, brilliant pastry chef Giulio Cocchi, an alchemist of flavor, first produced this Vermouth di Torino.
A century and a quarter for the Cocchi company
On the 50thanniversary of the Veronese event, Vinitaly, Giulio Cocchi celebrates its own landmark, 125 years since its founding, with a regal and exclusive product. This is a golden moment for vermouth in Italy, but also internationally. Artisanal brands, and Cocchi is among them, are appreciated and used on every continent. Roberto Bava, general manager of Cocchi and head of the Bava winery, presented the label, a product of experience, competence, and passion for this fortified wine. (Bava even has a workshop in which he mixes vermouth and essential oils to make ink for his stylograph pens). He told us, "We wanted to celebrate the founding of the Cocchi firm by creating a true vermouth in the Savoy tradition, in collaboration with the Reggia di Venaria, a former royal residence. For this special edition, only 1891 bottles will be produced, to honor the year of our founding. The base, as in our Vermouth di Torino Cocchi, is moscato secco wine aromatized with artemisia and myrtle."
Collaboration with the Reggia di Venaria
La Venaria Reale respects the historic stylistic and cultural coherence of traditional Vermouth di Torino. Its name is synonymous with the Italian royal house of Savoy. "In the Potager Royal of the Venaria, we grow artemisia, mint and alpine herbs that will go into the next bottles," said Roberto Bava. "This working cohesion underlines the deep bond between the royal house of Savoy and the concept of modern vermouth." The project involved a team of technicians and tasters that offered its own interpretation of the Riserva by developing a careful selection of the botanical ingredients and aging methods. Bottles will be sold at the Reggia di Venaria, and distribution began at the recent edition of Vinitaly through prestigious channels dedicated to luxury items.
Vermouth di Torino Venaria Reale Riserva
One of the most interesting vermouths on the market today, La Venaria Reale Riserva is based on a selection of the best aromatic herbs and on excellent Moscato. The aromatic herbs, and in particular rhubarb, lend the wine an amber color. Balsamic aromas, sensations of medicinal herbs, unique fragrances of myrrh, moss and sandalwood permeate the nose. A final note of rosemary and orange lead into a vibrant, rich and tasty palate with hints of bitter cocoa. Drink after dinner in a small glass with ice and lemon zest, or use in mixed drinks.
by Stefania Annese