2012: a complicated year
2012 was a complicated year, uphill all the way for most of Italy, as well as for the rest of Europe. In Valpolicella, the spring was fairly damp, while between June and August there were four heat waves, with peak temperatures even above those of the dreadful 2003, along with major water stress. Precipitation was down 35% compared to normal levels. Grapegrowers were able to breathe freely only at the end of the summer, thanks to cooler, more linear weather.
Blind Tasting: the impressions
We blind-tasted all 77 Amarone 2012 labels at the Anteprima (preview) organized by the local Consorzio. Sixty percent were samples from the barrel (see below, indicated as da botte). Missing were the labels from the Famiglie dell'Amarone d'arte, which don't belong to the Consorzio. In our tastings, we found a series of ready and expressive wines, in some cases already low on energy, with marked fruity components on one hand, but also with a consistently more thoughtful use of oak and less concentration than you might expect. As a result, sometimes the sugar component of the vintage was accentuated, but there was no shortage of seductive wines with full, ripe fruit. All in all, the Amarone vintage year makes itself felt and seems to express all its moods. Two final considerations: more than ever the vineyards on the upper slopes are markedly different and the selections of the so-called base very often achieved much higher scores than their little brothers.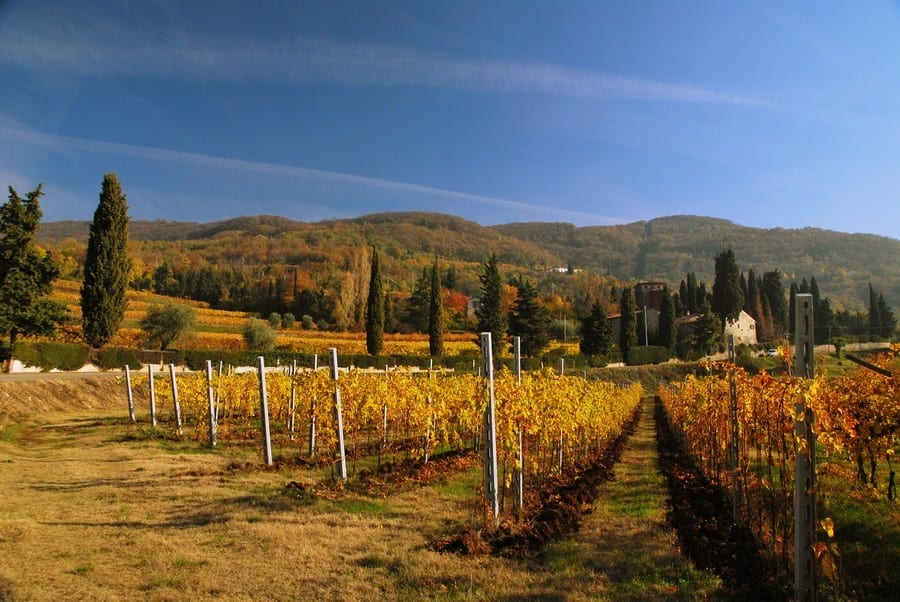 Horizontal Tasting
Viviani | Amarone della Vapolicella Classico 2012 (da botte)
Seductive and well-articulated scents that range from ground coffee to herbs, along with fragrant, ripe, pulpy fruit. The palate proves to be taut, agile, very natural in its expression, with an almost salty finish that shades off very well, prolonged by a long return of Asian spices. Elegant and very pleasant.
Viviani | Negrar (VR) | via Mazzano, 8 | tel. 045 7500286 | www.cantinaviviani.com
Ca' dei Frati | Amarone della Valpolicella 2012 (da botte)
Dark, dense and compact wine. Tones of black pepper, bitter cocoa and underbrush lead into a densely rich but never weak palate, enlivened by rhythmic and well-paced taste texture. Finish continues on tones of mint and pencil lead. The balance of all the components is praiseworthy. Full of flavor.
Ca' dei Frati | Brescia | via Frati, 22 | tel. 030 919468 | www.cadeifrati.it
Monte Zovo – Cottini | Amarone della Valpolicella Monte Danieli 2012 (da botte)
One of the most interesting surprises. A wine of praiseworthy elegance, with a fine, well-composed spiciness, ranging from blond tobacco to freshly-ground pepper, a measured balsamic profile and very well-calibrated sweet fruitiness. A savory tone is clear and pronounced, the tasting path incisive and satisfying. The finish is already very well resolved.
Paolo Cottini | Castelrotto di San Pietro in Cariano (VR) | tel. 045 6837293 | www.paolocottini.it
Corte San Benedetto | Amarone della Valpolicella Classico 2012(da botte)
Less evolved compared to the other samples tasted, but with notable tension. On first impact, fully ripe cherry is warm and enveloping, while the palate changes gear with decisive, striking flavor and a juicy, progressive finish. Closes on tones of dried herbs and bitter cocoa.
Corte San Benedetto | Arbizzano (VR) | via Casa Zamboni, 10 a | tel. 045 6020531 | www.cortesanbenedetto.it
Corte Rugolin | Amarone della Valpolicella Classico Monte Danieli 2012(da botte)
Fifty-year old vines, pergola-trained, about 350 meters above sea level. The wine seems like the child of another vintage year: fresh tones of mint, sage and berries. Full palate with lively acidic contrast, certainly not yet resolved, but with notable depth of flavor. All the elements are there for a truly interesting evolution in the bottle.
Corte Rugolin | Valgatara di Marano di Valpolicella | località Rugolin, 1 | tel. 045 7702153 | www.corterugolin.it
Sartori | Amarone della Valpolicella Classico Reius 2012
Good basic harmony in this wine that combines a dark, dense and delicious fruity timbre with well-calibrated extraction in oak. Tones of licorice and pencil lead into a creamy, agile palate and a mouth-filling, incisive finish.
Sartori | Negrar in valpolicella (VR) | www.sartorinet.com
Pasqua Vigneti e Cantina | Amarone della Valpolicella Famiglia Pasqua 2012
When first poured, it releases very ripe aromas and a fairly clear smoky note, which little by little leave space for ripe black fruit tones and sensations of orange peel. The palate has a different pace and an excellent savory tone, fruit that is sweet but not excessively so, and a finish of good aromatic length.
Pasqua | Verona | via Belvedere, 135 | tel. 045 8432111 | www.pasqua.it
Cantina Valpantena Verona | Amarone della Valpolicella Torre del Falasco 2012
An immediate and very pleasant Amarone. Opens on notes of oriental spices, tobacco and alcohol-preserved cherries, enlivened by a palate that is already well-resolved and dynamic, with ripe and truly pleasurable fruit and a crescendo of clean, clear, linear flavor. All this for less than 30 euros in wine shops.
Cantina Valpantena Verona | Verona | via Colonia Orfani di Guerra, 5 b | tel. 045 550032 | www.cantinavalpantena.it
Cantina Valpolicella Negrar | Amarone della Valpolicella Classico Domini Veneti 2012
Extractive and powerful style with notable flavor balance. It opens on aromas of coffee, bitter cocoa and warm, enveloping notes of currants. The mouth is rich and pulpy, lively, with an intriguing spicy undertone, sensations of thyme and sweet tannins.
Cantina Valpolicella Negrar | Negrar (VR) | via Cà Salgari, 2 | tel. 045 6014300 | www.cantinanegrar.it
Corte Sant'Alda | Valpolicella Ca' Fiui 2014
Drink slightly chilled. The color is pale and inviting. Pure and clear fragrances of cherries, blackberries and a delicately aromatic floral tone. Delicious and spontaneous in the mouth, it has a smoky close on the finish that invites another sip. Estimated time the open bottle lasts: eight minutes. During the Amarone presentation dinner for journalists, it was by far the wine most reached for.
Corte Sant'Alda | Mezzane di Sotto (VR) | località Fioi | tel. 045 8880006 | www.cortesantalda.it
by Lorenzo Ruggeri