The "gorghi tondi" and an all-female story
The "gorghi tondi" which translates to round whirlpools that give the name to the winery are three circular lakes (Gorgo Alto, Medio and Basso) that have developed over time through an erosive geological phenomenon, aka karst phenomena, which has "dug" the ground, creating cone-shaped craters, which over time filled little by little with rainwater and underground aquifers. They are located in the fascinating countryside of Mazara del Vallo on the estate of Annamaria and Clara Sala, two sisters who continue a long family tradition.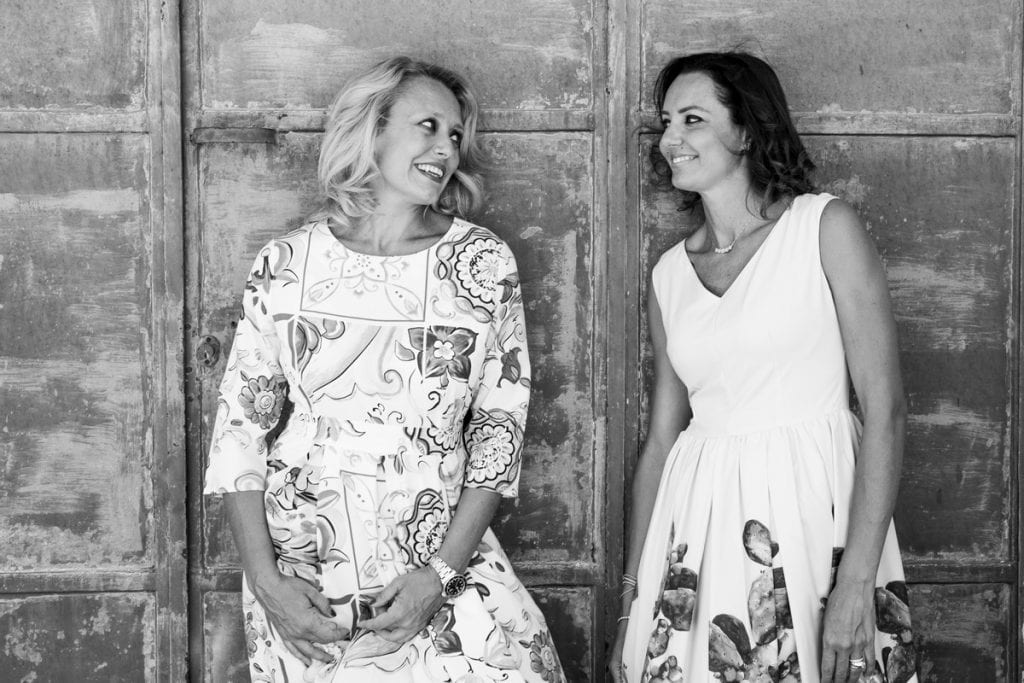 "Ours is a story that starts way back" Annamaria begins: "Today my sister and I represent the fourth generation involved in the world of wine. This story is linked to our great-grandmother Dora who in the 19th century was looking for vineyards to buy to produce Marsala. I know it may seem strange that a woman at that time could devote herself to such a job, but my great-grandmother was strong-willed, a determined woman, plus she had a "modern" husband by her side. My great-grandmother also came from a family involved with wine: so it was completely acceptable. She was certainly a pioneer." Dora fell in love with this area and bought 130 hectares which were part of a hunting reserve belonging to the Saporito Princes. She devoted them to the cultivation of grapevines, especially those most used at the time for the production of Marsala: grillo, catarratto, but also zibibbo and other varieties: "this approach to female management is still current as my sister and I today are the keepers of this long tradition."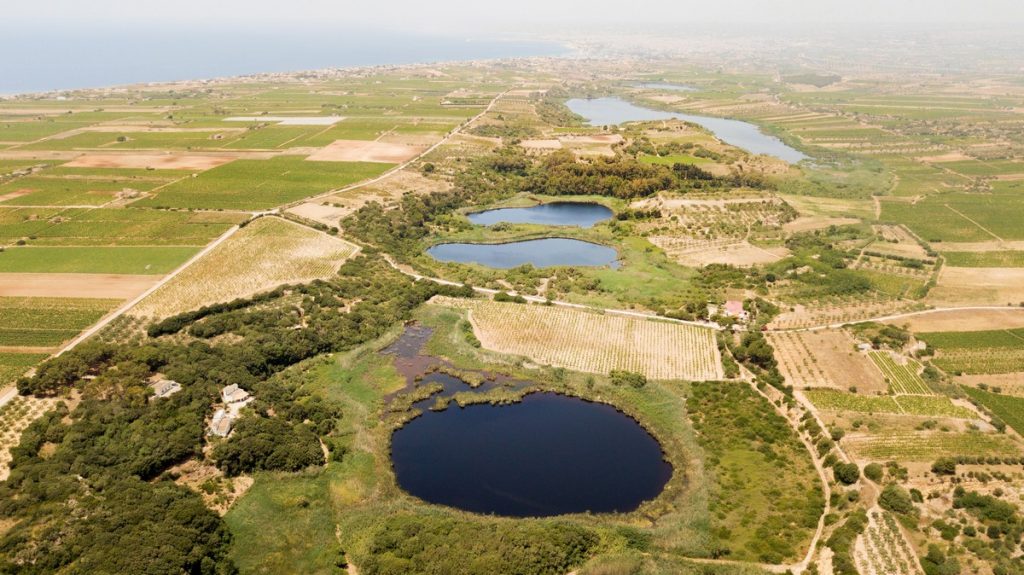 A magical territory
Gorghi Tondi that we know today was born in the early 2000s thanks to Annamaria and Clara's father, Michele Sala, who immediately entrusted the management of the new winery to his two daughters. A large part of the company's vineyards is located within the WWF Natural Reserve "Lago Preola and Gorghi Tondi," an area characterised, on one side, by the humidity of the lakes, a naturalistic and biodiversity oasis; on the other, by the proximity of the Mediterranean Sea, which is very close by, and which guarantees constant ventilation and the presence of saltiness in the air: characteristics which even allow the production of a muffato made from grillo grapes. The many hours of sunlight complete the picture of a magical place: "Since we are located within a protected area – explains Clara – we are forced to work harder and better for the management of the vineyards by resorting to little or no invasive practices in order to safeguard their biodiversity over time. However, this allows us to make products that are the mirror of the territory: if our area cannot be replicated, then we must work to ensure that neither are our wines."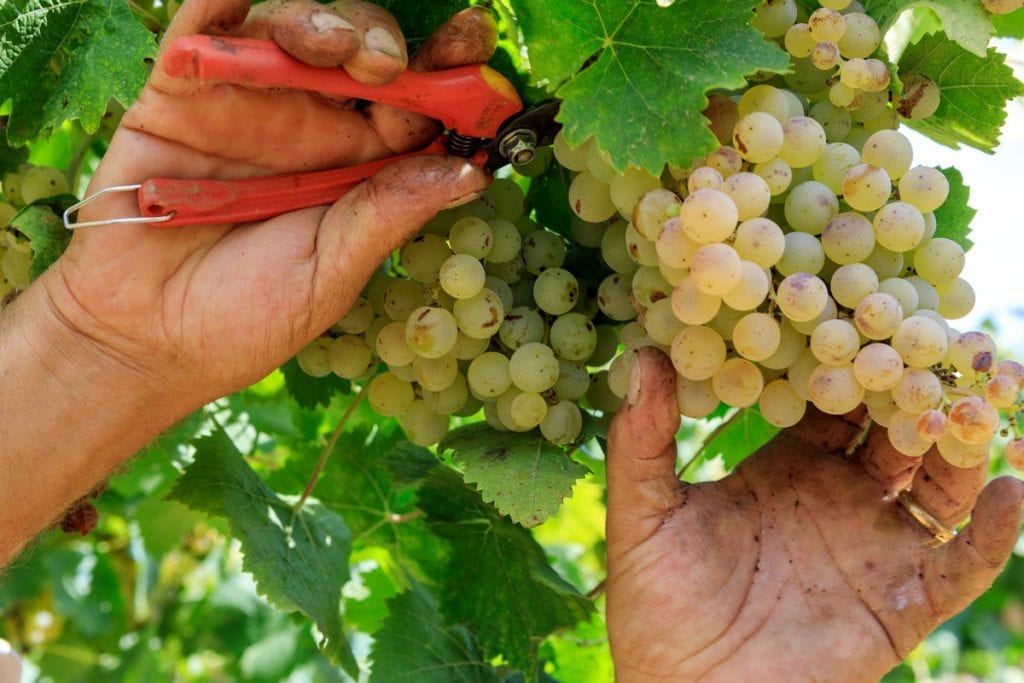 Sicilia Grillo Kheiré Riserva '21: a new awareness
The protagonist of the production is undoubtedly grillo, which in the vineyard covers an area of 30% of the total. All versions are truly explored, from sparkling wine to everyday white, by way of the Riserva Kheiré, to the previously mentioned muffato but also a sort of pre-British Marsala, i.e. Ziller 47 (which we reviewed in our Vini Rari - Rare Wines column). "The year 2023 is a rather special one for us, a year of renewal; a coming of age both from a production point of view and from the point of view of awareness of these four generations. This renewal began a couple of years ago with the stylistic change we made on the Kheiré". Currently 30% of the mass undergoes a time in French oak barriques for eight months: the grapes of this Reserve come from vines that are around 30 years old, grown in the most inner part of the vineyard, the one around the lakes, where the soil is sandy and calcareous. The 2021 version is formidable and brought the first Tre Bicchieri to the winery thanks to its great olfactory finesse, which expresses nuances of sage, mint, marzipan, white peach; delicious to drink, fresh, very lively, extremely satisfying. "Kheiré is an expression in ancient Greek which means "welcome": it is our way of paying homage to Mazara del Vallo which in its history has welcomed many populations who have enriched our region of Sicily. But in the name there is also our willingness to greet a new way of understanding grillo grapes, a vine that in recent years has been making its way into the Italian whites scene."
Tenuta Gorghi Tondi - Mazara del Vallo (TP) - c.da San Nicola - gorgitondi.it 
by Willliam Pregentelli