An historical memory of Apulian wine world that brings together 400 members, 400 families and 400 stories of hard work and passion for the territory, and for a vine that has sealed the fate of this strip of land. They are the 'Maestri in Primitivo', who have been running the winery enthusiastically for almost a century. They have been passing on knowledge and know-how to the younger generation through a metaphorical intergenerational relay, ranging from the youngest 19-year-old member to the oldest almost 100-year-old one. Their mainstays are strict DOC product and environment specifications that earned the winery, alongside eight Italian wineries, the Equalitas certification for certified sustainable wineries from the vineyard to the bottle in 2018, and the award for sustainable viticulture in the 2020 Vini d'Italia guide. Sustainability here is indeed seen as a whole: it encompasses nature preservation, as well as the containment of environmental impacts, affecting ethical, social and economic choices. Virtuous behaviors, energy use and waste reduction, the use of renewable energy sources fall within the farming practices in harmony with nature.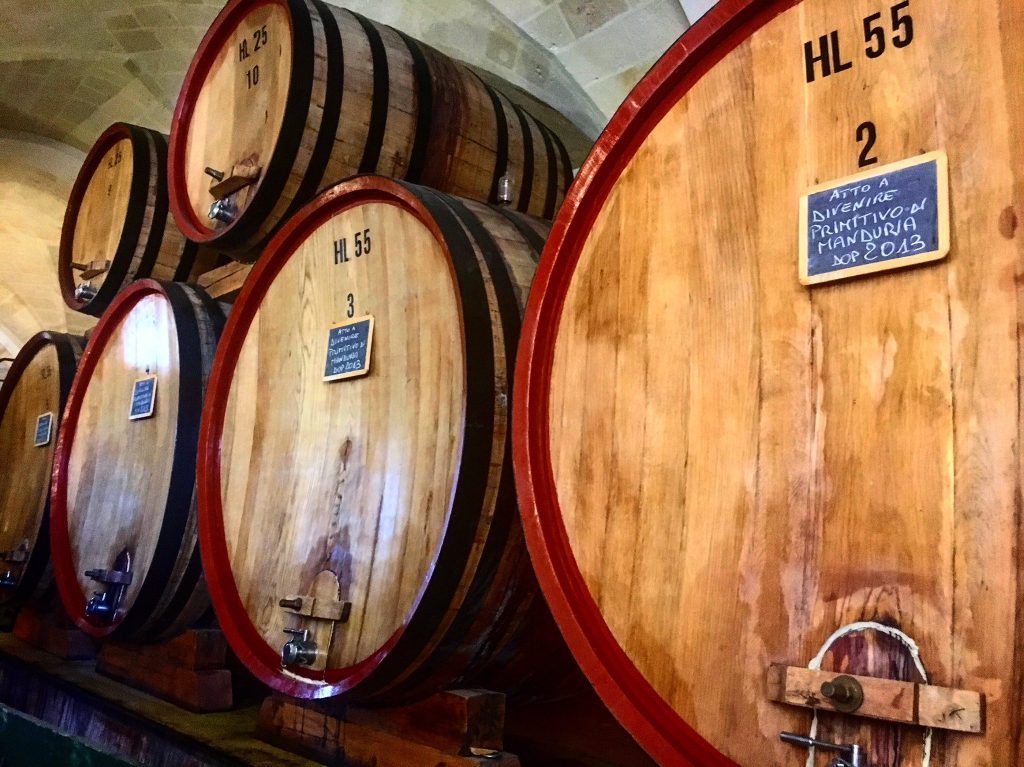 The result of this great attention paid to the winemaking activities is a range of tradition-steeped, yet fresh and bold wines able to convey Manduria's territory hallmarks. The flagship wines of the Primitivo di Manduria appellation presented this year were further proof of this approach. Lirica '19 is redolent of black fruits and nuances of caramel and licorice. The palate has body and volume, but it's also fresh and long, characteristics that once again earned it the Tre Bicchieri award in the 2022 Vini d'Italia guide. The Memoria '20 is a wine of instant beauty, bold and pleasing that goes all in on fruit. Hats off also to the Dolce Naturale Madrigale '18 that plays on notes of dried figs and licorice.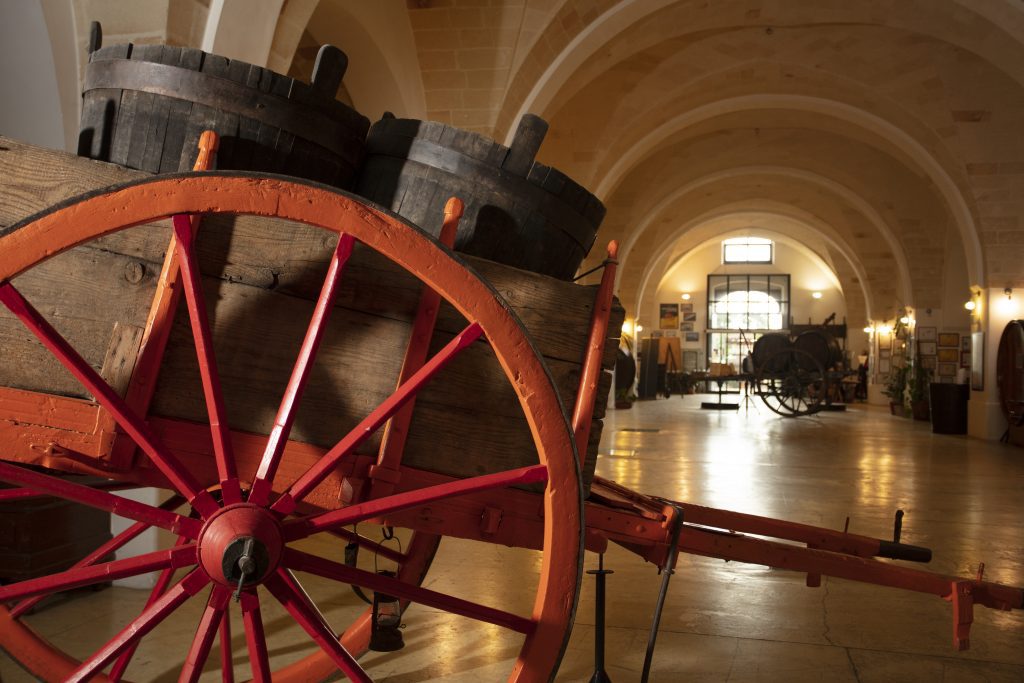 Besides sustainability and the improvement of wine production, Produttori di Manduria has been engaging in wine tourism over the last years. Hospitality manager Anna Gennari welcomes yearly about 10,000 wine lovers from all over the world: "We started focusing on it more than ten years ago, and we can say that we are currently among the regional leaders in this sector. We are experiencing growing numbers every year, since we are not simply a winery with lodging, but 400 families that greet and take care of their guests. But there's more: if we think about the history of this winery, in the last ninety years we have become a reference point for the whole territory. It is not easy as wine cooperative to accomplish these goals, therefore we started a virtuous circle with travel agencies and tour operators. In addition to the wine tastings with top-notch sommeliers, our guests can visit our museum". The Museo delle Civiltà del Vino Primitivo is one of the winery's flagships, whose aim is to spread the culture of wine by enhancing the knowledge and the historical evidences of the territory, production techniques, product intrinsic characteristics and the work behind a quality wine bottle. "It is a real journey through our history that starts from about thirty old wine tanks that tell not only about wine, but also about olive oil, cereals, and the house setting of the peasant reality. Objects, documents and images, our history: we don't have audio guides, our guests will be guided by the flow of our words. These are emotions that must be told and experienced, this is why each visit is unique".