Although it may seem a side dish to the western culture, rice in Thai cuisine is a prominent ingredient of many recipes. Moreover, it is central in the everyday life food pyramid and in the culture of Thailand itself. Served at virtually any meal, great regard is posed to the technique of cooking it, which involves a precise choice of the temperature, the amount of water, the steaming time that is based on the variety used.
 Thai Hom Mali Rice: The World's One and Only
Among the many varieties grown Thai Hom Mali is indeed one of the most prized rice originating in Thailand. The name can be translated as "jasmine fragrance", but despite this, it doesn't have the typical aroma of jasmine, but it has rather an aroma of pandan or screw pine. It is actually the colour of the grain, a pure bright white, that resembles the one of the jasmine flowers the origin of the name. This long grain premium rice is praised for its superb and well-defined fragrance and its cooking quality, which result in a very moist and soft texture, with a distinct aromatic flavour. The history of rice plantation can be traced back to 6000 years ago, in these days the rice planted by farmers was large glutinous grain that was left for an Indica variety that was used due to the influence of the Khmer culture.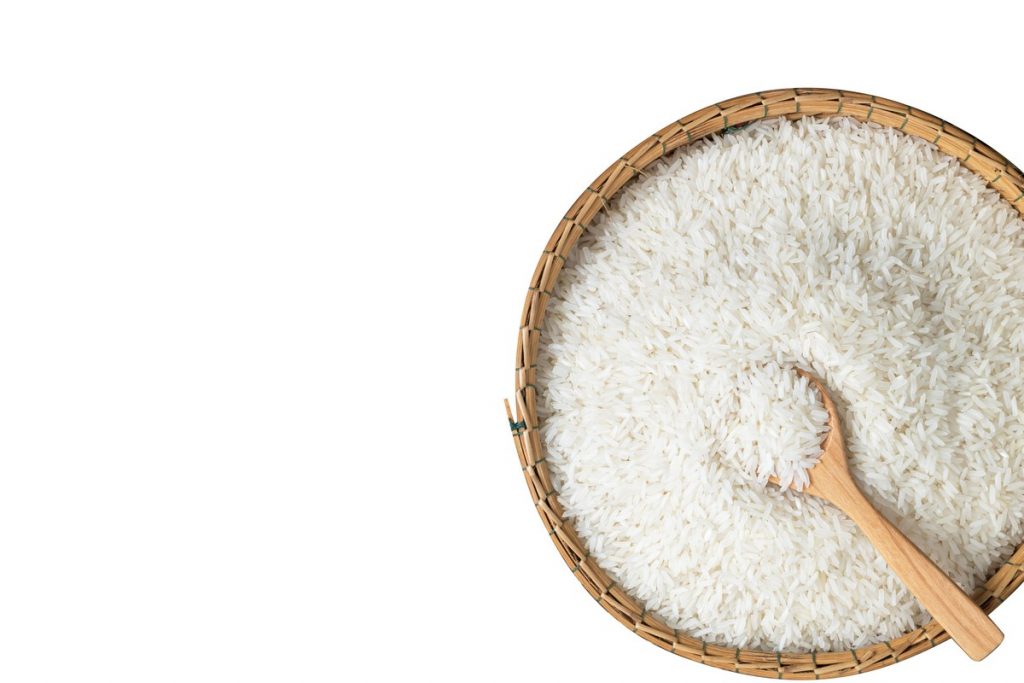 Thai Hom Mali Rice we use today is a result of a selection that took place in the mid-forties. The Department of Foreign Trade of Ministry of Commerce of Thailand certifies this unique variety of rice with strict and mandatory requirement: to producers, millers and exporters are allowed to use the Mark on their products for a limited period of three years and then they have to be tested again.

GI: Every Grain of Rice Reflects its Identity (where is it grown, varieties)
The finest Hom Mali can be grown only in specific areas in the Northern East of Thailand such as Ubon, Ratchathani, Burirum, Sisaket, Roi Et, Yasothon and Surin, that offers the best environmental condition for the plants to grow and it can grow only once a year. Each of the above areas provide different variations of Thai Hom Mali rice where have been identified 9 types of rice with GI (Surin Hom Mali Rice, Sangyod Maung Phatthalung Rice, Thung Kula Rong-Hai Thai Hom Mali Rice, Hang Hom Thong Sakonthawapi Rice, Khoo Jek Chuey Sao Hai , Kaowong Kalasin Sticky Rice, Khao Leuang Patew Chumphon, Khao Kum Lanna and Khao Rai Leum Pua Petchabun): a mark issued by Department of Intellectual Property of Ministry of Commerce.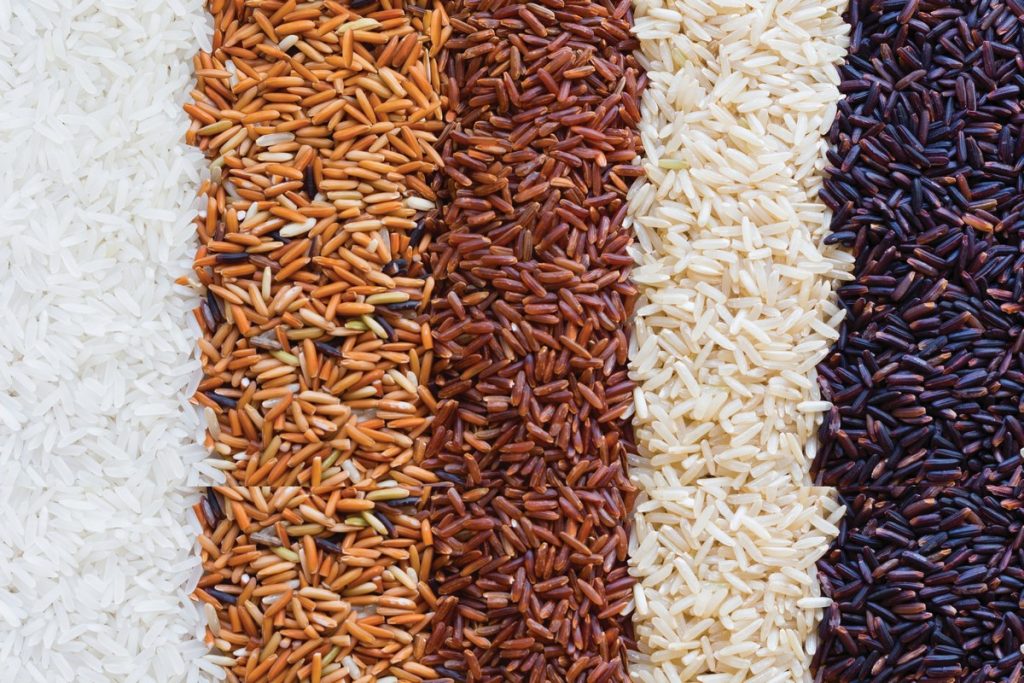 Thai Organic Rice: A Gift from Nature (Use, recipes, pro, health benefits)
Due to its ancient wisdom in agricultural techniques, Thailand is deeply skilled in organic Rice production to comply with international standards and to trending consumers request of a free from chemical product. The organic production process begins with a non-contaminated soil and the use insect and herbal solutions instead of harmful pesticides to finish with the milling and packaging process free from any chemical. Thai agencies support Thai Farmers in pursuing this natural production process for matching with international bodies requirements such as the International Federation of Organic Agriculture Movements (IFOAM), the National Organic Platform (NOP) of the US Department of Agriculture and the EU regulations.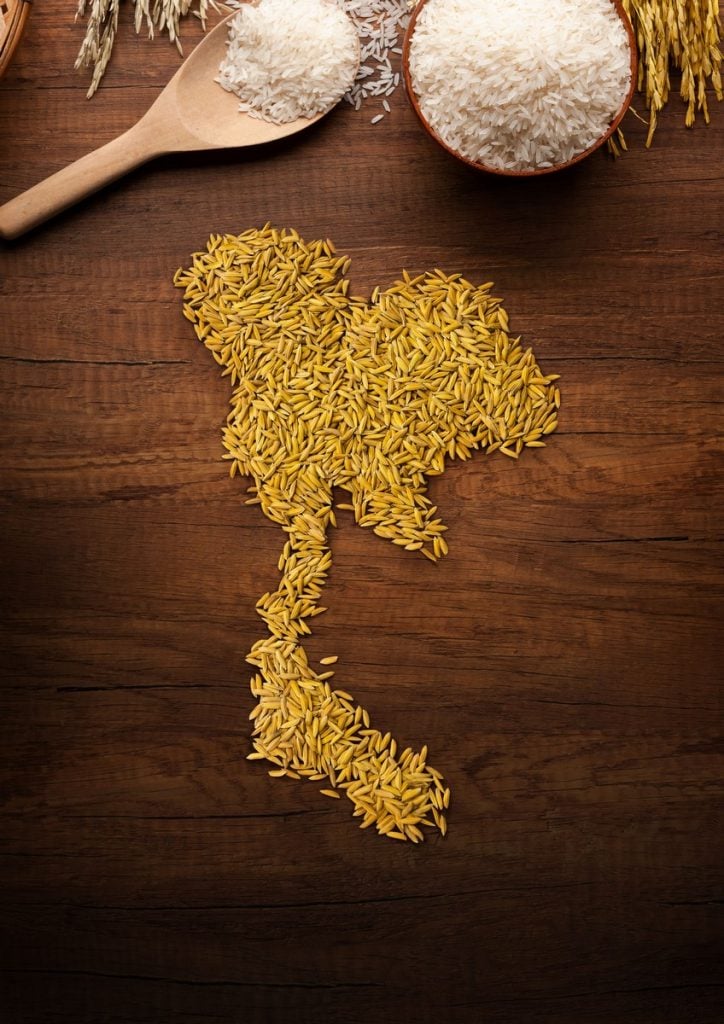 Think Rice Innovations (everything other than plain rice, food, skin care, products)
More than just delicious nutritious staple "Thai Rice" today has been developed into a large variety of products. This variety of rice has more to give than a pleasant meal. Years of studies and experimentation has brought to the creation of many products that can be used in different fields and purposes. From nutritious rice milk drinks, packed with vitamins, calcium, proteins, minerals to rice cakes, cereals, noodles, crackers, the limit is the sky when producing rice-derived snacks and aliments. Thai Rice has become a key ingredient in the cosmetic field in products such as skincare creams and serums, hair moisturizers and revitalizing tonics, lip balms and talc-free baby products. Astonishingly it has been used to create products in the medical field such a haemostatic sponge developed by the Punyanitya Medical Instrument, that manages to stop bleeding in small wounds by the simple application of a piece of it.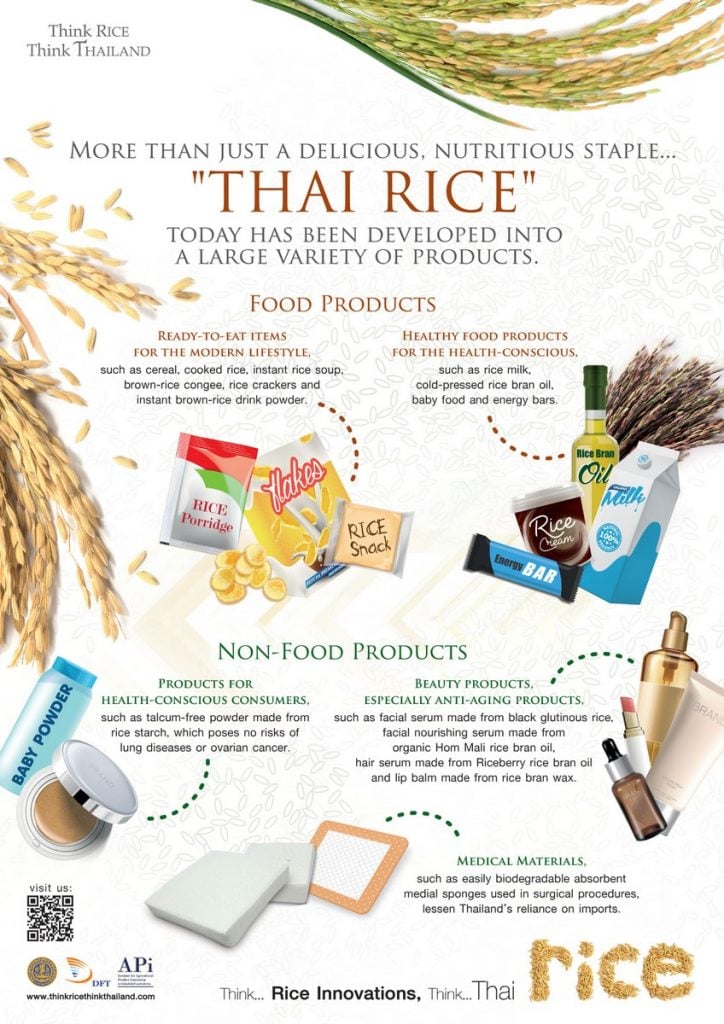 Thai SELECT: Taste of Thai Rice
Also, in Italy it's possible to experience the authenticity of Thai Rice. The popularity of Thai Hom Mali Rice is so broad that is quite easy to find the authentic rice: The Department of International Trade Promotion, Ministry of Commerce promotes Thai Food authenticity with Thai SELECT Mark: a label released to Thai Restaurants abroad that undertake the mission to offer the original Thai Food experience to their customers. These restaurants deliver high quality because of quality ingredients they use: it's common, in fact, to find authentic Thai Hom Mali Rice in every meal.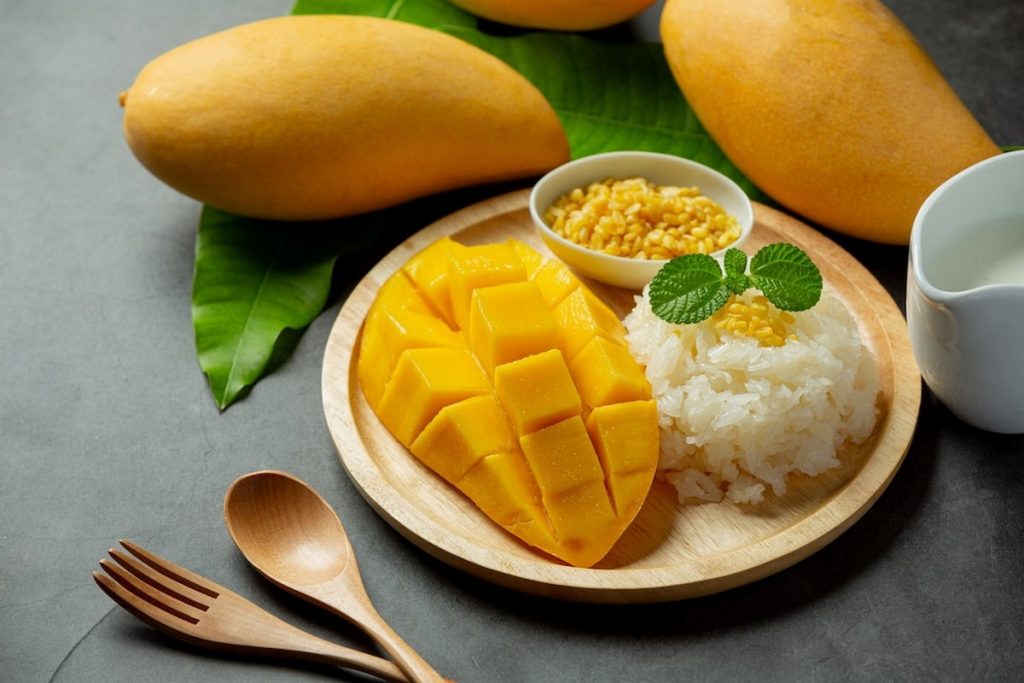 Thai SELECT Restaurants in Italy
Asiatique – Piratello (Im) – Via Emilia Ponente, 21A
Surin – Pesaro – Piazzale Europa, 8
Baijarong – Sarnico (Bg) – Via Predore, 75
Thai Chokdee – Milano – Via Gorki, 1
Elefante Bianco – Carrara – Via Bassagrande, 46
Thai Firenze – Firenze – Via Giandomenico Romagnosi, 7R
Naga Thai – Bologna – Via Augusto Murri, 154D
Thai Lounge Milano – Milano – Via Conte Rosso, 27
Siam Thai – Firenze – Via del Palazzo dei Diavoli, 53B
Thai Square – Milano – Via Cenisio, 8
Sukhothai – Roma – Via Quirino Majorana, 199
Thai SELECT Restaurants in Greece:
Rouan Thai - Notara 131, Piraeus – 18536
Thai Zab - Dekeleon 22, Athens - 11854
For Buying genuine Thai Hom Mali Rice with certified green logo, contact Thai Trade Center, Milan at +39 0289011467 or via mail [email protected]