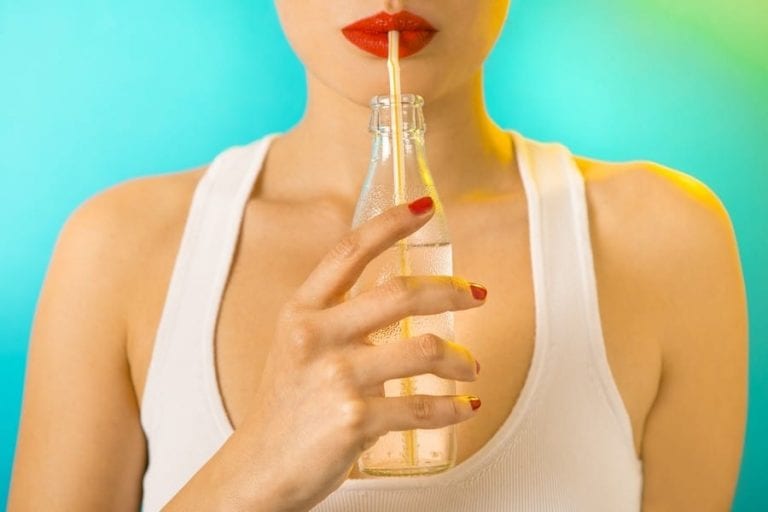 [caption id="attachment_156437" align="alignnone" width=""]Ragazza che beve dalla cannuccia. Foto di Alberto Blasetti[/caption]
Clear, fresh and bitter: tonic water. Here is a ranking of the top 16 best tonic water brands: the queen of soft drinks and mixology. We tasted and tested Indian and Botanical types, to be enjoyed and/or mixed with alcohol and liqueurs for classic and innovative cocktails. Just add a slice of lemon and an olive and summer can begin…
What tonic water are you? Classic, dry and bitter, or soft and fragrant? Citrusy, fruity or floral? Simple and immediate or complex and meditative? In the last few years we have witnessed a surge in production of the most popular soft drink in hot Italian summers, together with chinotto, gazzosa, spuma and cola, and the absolute queen of mixology, starting from the classic gin and tonic, where tonic water is the spark that ignites the cocktail's flavour.
Diversification
Perhaps such diversification is a consequence of the collapse of sales of carbonated drinks registered in the last decade, "The response of companies seeking consumer approval through new, revised or traditional and forgotten flavours, thanks to a trendy return to "vintage" give us products like cedrata, chinotto and spuma, which are experiencing a second youth", explains David Dabiankov, general manager of Assobibe (Italian Association of Soft Drink Entrepreneurs). Or simply because so-called progress offers a variety of versions and interpretations of a product, more or less likable, in quasi compulsive quantity and rhythms, leaving us confused and disoriented in front of the grocery store shelves. It's no coincidence that many companies specializing in classic soft drinks, until a few years ago with only one tonic water in the product package, today have a dizzying choice of tonic waters.
The origins of tonic water
The differences don't just concern taste: the origin of ingredients, the transformation of the ingredients, the processing technique, the styles change too. Today we drink tonic water because we like it and it quenches our thirst, as a lively alternative to mineral water, with a citrus note and bitter taste lending freshness. But the origin of tonic water is different: it was born in the 18th century for medicinal purposes against the risks of malaria in the colonies of India and Africa, where water was sanitized with high doses of quinine, extracted from the bark of the cinchona tree, aka "fever tree". The drink was so bitter that to round off the taste it was often added with flavoured substances; British troops stationed in India added gin, a distillate produced in great quantities in England since the late 17th century. This is how the international Gin & Tonic was born, one of the world's most famous classic cocktails. Nowadays tonic water is a predominantly industrial product in which water is added with carbon dioxide, sugar, aromas, synthetic and lower dose quinine, which gives the drink its typically pleasant bitter taste, accompanied by citrus accents provided by citric acid, often with the help of preservatives such as E202 (potassium sorbate) and E211 (sodium benzoate). These are basic products, popular in taste and in price, which monopolize the market: from the small suburban bar to the large-scale retail outlet, to the trendy modern speakeasy. But the focus on natural products and the search for gourmet quality has not spared soft drinks. Those looking for an alternative to chemical juices will find premium tonic waters made with natural quinine, extracted from the bark of cinchona (native to Asia, Africa and South America), and with botanicals obtained by maceration and distillation of substances such as aromatic herbs, fruit, citrus fruits, spices, flowers, roots. Often these also come paired with brown sugar or alternative sweeteners (agave syrup, fructose). There is no lack of low-calorie tonic waters, with a lower sugar content (100 ml of product contain 15 kicalories instead of 34-36) or with stevia (glycemic index 0), and organic solutions, complete with organic certification of origin at the source.
Tonic water families
To clear any confusion in the liquid jungle of tonic waters we can divide them into families. There are the Indian, which are the classic tonic waters: austere, crystal clear, dry and bitter tasting, with a citrus kick as a backbone, perfect for G&T, but also for those who like dry bitter drinks, without trappings or aromatic softeners. Then there are the Botanical tonic waters: often colored and cloudy, soft and sometimes more affable on the palate, flavoured with herbal substances mentioned above, which depending on the case can play on both fronts: drink and cocktail. To these two families we could add a third one, that of the new generation: strongly aromatic tonic waters, more for drinking rather than for mixing; in these, quantity, intensity and even the color of fruits, spices, flowers, roots, medicinal and wild herbs are such as to bring the tonic water out of the category and add them rather to the enlarged group of the soft drinks. Some aromatics from well-known brands include elderflower, ginger and cardamom, orange blossom and lavender, pink pepper and hibiscus, dandelion and burdock, juniper berries, lime flowers and jasmine, apple and rhubarb, raspberry and strawberry, angostura bark along with cardamom, pepper and ginger… Not to mention the other soft drinks like ginger ale, ginger beer and the various variations of cola.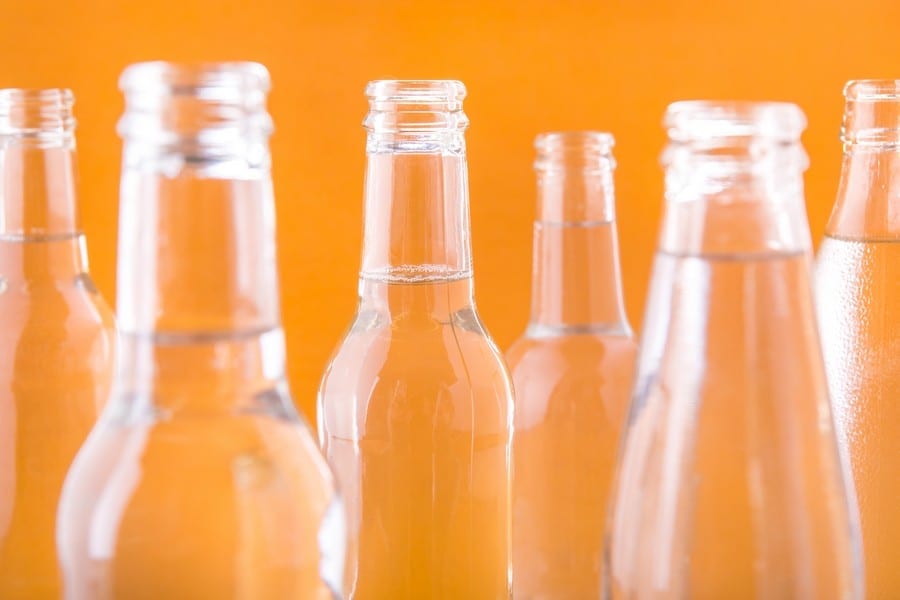 Classification
To draw our Top 16 tonic waters – many foreign products and some respectable Italian ones – we examined only the most classic ones: certainly the Indian and Indian-like types, and the more sober Botanicals with non-exuberant aromatics, excluding the tonics that border with new age soft drinks, whose olfactory baggage is pervasive. A choice of content, but also a practical one: otherwise we would have had to taste more than a hundred types! How should a good tonic water be? We asked Cinzia Ferro, a multi-champion of national and international competitions, during the tasting panel of our degustation."Let's start with the classic Indian type: transparent and colorless with possible bluish reflections given by the quinine, beautiful clear bubbles, without any particular olfactory perceptions, only a citric note, bitter accent of the quinine, but not excessive and solitary, and not too much acidity; a mineral and slightly sapid nuance, which if not exaggerated rounds the taste of the drink and enhances other sensations. Completing the sip are precise and clean finish and good persistence. The characteristics of the Botanicals depend on the ingredients used and the note chosen by the producer to characterize it. These could be a little cloudy and colorful, with pale yellow and grayish hues. Lively and persistent bubbles, always. To enter the class of tonic water, these must be centered on the citric and bitter tones of the quinine, similar to the Indian, plus with the colors and the aftertaste of the characterizing aroma – flowers, herbs, spices, fruit, roots – but delicate and never intrusive, with precision and cleanliness at the finish. In both families we find tonic waters ideal for mandatory use, either as a drink or in cocktails, Gin & Tonic yes or no, but also passepartout products, wild cards to play in every type of game: to sip neat, at most with ice and a slice lemon or lime, or as a base for classic and innovative cocktail drinks. A warning, the usual one we always lend: read the label and choose products without preservatives, taste and health both gain from it."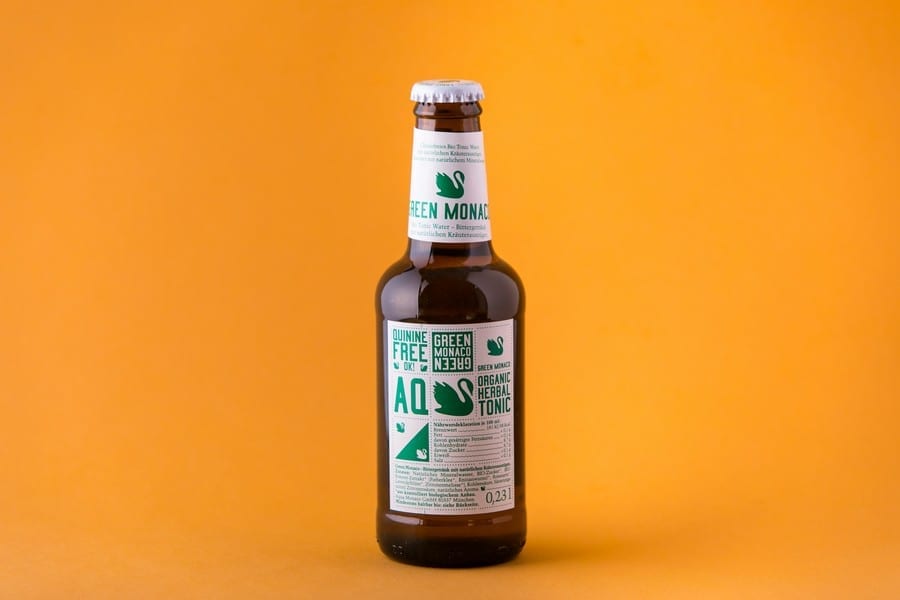 1 – AQ Aqua di Monaco (Green Organic Herbal Tonic e Golden Extra Dry Tonic)
Sophisticated tonic waters in a dozen variants (the logo includes a Wagnerian swan), produced in Munich with mineral water rich in carbon dioxide, extracted at a depth of 150 meters. We tasted Tonic, Gold and Green. The latter wins, organic, without quinine – in its place water clover and gentian – and scented with rosemary, lavender flowers, lemon balm and lemongrass. In second place by ten points, is the yellow and slightly cloudy Green Organic Herbal Tonic, which is a world of things: austere and exuberant, exciting and relaxing, balanced and explosive, persistent and clean, of great character and at the same time versatile, excellent as a drink and a cocktail base. On the nose: Mediterranean scrub, chamomile, roots, wood, fresh citrus. In the mouth a natural "bark" bitterness. Very good also the other tonic waters of the line: the classic Golden Extra Dry, bitter and citric, with notes of cardamom, juniper and grapefruit peel, and the Tonic, even more sober, bitter and citric.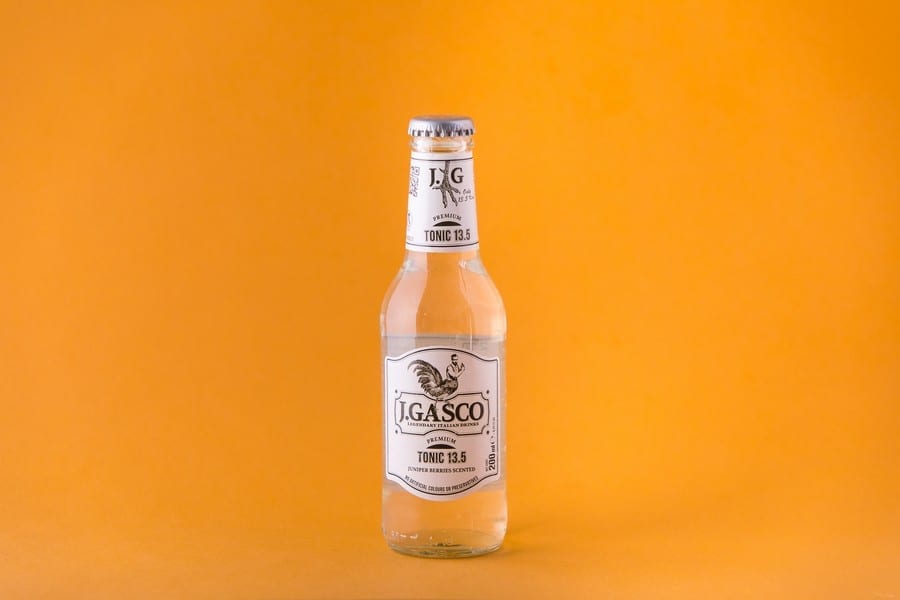 2 – J.Gasco (Dry Bitter Tonic)
Early 20th century, in full prohibition. Giuseppe "Joseph" Gasco leaves native Gallipoli and joins his uncle in the U.S. to work in his transport company, which is a cover: the real bucks come from the production and distribution of alcohol. In order to contrast the poor quality of the clandestine market liquors, Joseph produced high-quality beverages, which he continued to produce even after the end of Prohibition, in 1933, becoming known as "Uomo Gallo" (still in the logo). A beautiful story that continues today (with the production entrusted to Fava of Mariano Comense) with the Dry Bitter Tonic, green label: crystal clear, vivid but fleeting perlage, this is a classic tonic, precise and harmonious in sweet and bitter values, clean and delicate, with a fresh citrus note of lemon essential oil, sugary opening but tight, sapid and bitter finish. Drinkable as is and good for G&T with fresh notes. On sale at Eataly and La Rinascente.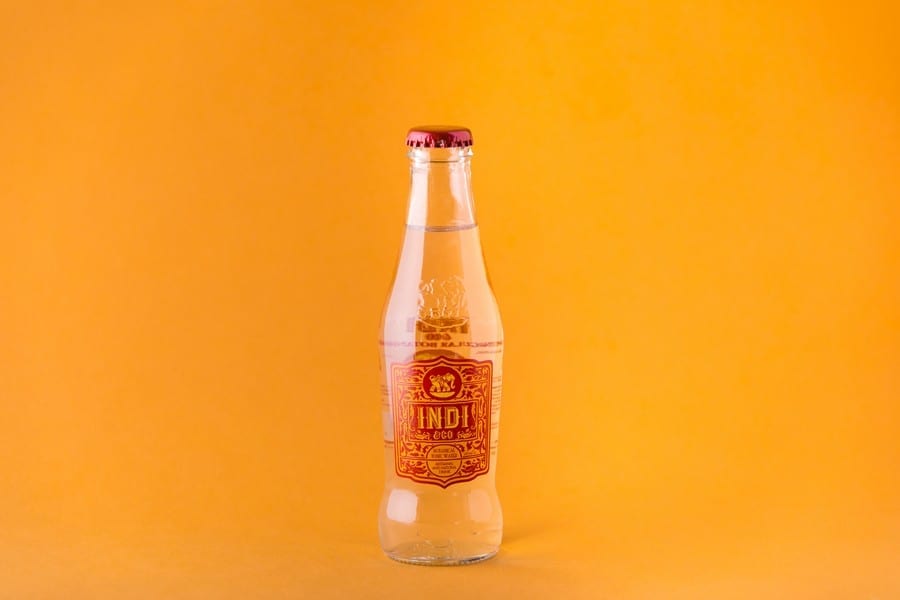 3 – Indi & Co. (Botanical Tonic Water)
Elegant, original, well balanced and curated in every detail: the container, with the elephant and the Indian style graphics on a red label make it unmistakable, and in the content of the bottle too. Plus, certified organic. This premium product of the Andalus Indi Essences (distributed in Italy by Onestigroup), is obtained through artisanal and natural techniques, with maceration and distillation of organic botanical products: kalonji from the Middle East, cardamom and kewra flower from India, orange peel extract and quinine barks from Spain, in addition to lemon and lime peel, sweetened with white and pure cane sugar. Clear and colorless, medium persistent bubbles, Botanical Tonic Water has a fine and feminine nose, rich in citrus, floral, spicy and herbaceous notes. Fresh, lively, clean, balanced mouth with an even broader aromatic palette added with elderberry and lemon balm notes. Perfect as a drink and as an ingredient of the best mixology, including G&T.
4°
1724
A product of globalization: born in Argentina, produced in Chile and distributed by a Spanish company, Global Premium Brands (in Italy by Compagnia dei Caraibi). It is one of the most appreciated gourmet tonic waters, rewarded and loved by mixologists, tailored for bartenders and Gin Mare, with which it pairs perfectly. Not you usual ingredients: natural quinine hand-picked along one of the legendary Inca trails in Peru, at 1724 meters elevation (hence the name) and pure spring water from Patagonia, Argentina. An artful recipe, completed by a fine carbonization that recalls the perlage of certain Champagnes. The result is a barely cloudy tonic water, dry, fresh, intense and persistent, of great personality, a bit sapid and with a nice balance between sweet and bitter (thanks to South American quinine, which is less bitter than the Asian kind), measured citrus notes and vague rosemary accents, precise finish. Perfect as a drink and to accompany aromatic gins.
Madrid – Spain
calle Sta. Engracia 4 3ºD
+34(0)949872370
glass bottle20 cl
Price 3,50/3,80 euro
5°
Fever-Tree
Mediterranean Tonic
Metallic labels and a wide range of references for this premium tonic water loved by mixologists, distributed in Italy by Velier. The "fever tree" was born in London in 2005 as a high-profile soft drink. Selected ingredients, fresh and natural: pure water from a naturally sparkling spring, botanical oils (extract of calendula and bitter orange from Tanzania, Sicilian lemon, Mediterranean aromatic herbs…), quinine from eastern Congo and as sweetener pure cane sugar. Winning 5th place is Mediterranean, a middle ground product between Indian and Botanical, with aromatizers such as citrus extracts, herbs and flowers of the Mediterranean coasts (lemon, thyme, geranium, rosemary, mandarin), with an exuberance, however, that's natural and very well controlled. A multitasking tonic water, classic and soft, crystal clear, beautiful perlage that's intense and stable, floral enveloping nose and citrus tending to balsamic, harmonious and not forced taste, that's intense and persistent.
London – United Kingdom
186-188 Shepherds Bush road
+44(0)02073494922
glass bottle 20 cl
Price 1,50-2,30 euro
6° Quality/Price Ratio
Schweppes
Tonica
The legendary tonic water invented in 1783 by Johann Jacob Schweppe, an eclectic jeweler and German scientist, now the brand of a leading English company in the soft drinks sector, currently owned by U.S. Dr Pepper Snapple Group, is produced and distributed in Italy by San Benedetto. In this tonic water there's everything you need: crystal, good persistent bubbles, freshness, cleanliness, balance, consistency, intensity, controlled sweetness, proper citric and balsamic notes with references to mandarin and orange blossom. And believe it or not what brings Schweppes to an honorable 6th place, with a note of merit for the quality/price ratio, is not the Premium Mixer (designed for bartenders and available only in specialized places) but the humble "basic" sister, cheaper and more ubiquitous on the market, in the 18 cl bottle, with yellow label. An old style tonic water, product of a classic recipe but never trivial or boring, ideal as a drink and for mixing.
Scorzè (VE)
viale J.F. Kennedy, 65
800544555
glass bottle 18 cl
Price 0,70 euro
7°
Original Premium Tonic Water
Classic
Original is a sub-name of Magnifique Brands, a Spanish company that creates new premium level brands. The tonic water, distributed in Italy by D&C, is made with natural ingredients for a fresh and authentic flavour: spring water collected in the Natural Park of Sant Llorenç del Munt and Sierra Obac, in Catalonia, natural quinine extract, citrus fruit essential oils and Mediterranean essences (in addition to sodium benzoate). The Classic is a fresh tonic, simple and immediate, easy but not trivial, classic but not monotonous, delicate and without sharpness and sharp edges, very well made, very balanced and with everything in the right place: good perlage that fizzes in a slightly yellow and cloudy body, beautiful notes of citrus but not forced nor excessive, balanced sweetness and bitterness, intensity and persistence. A valid card to play on all fronts: drink, non-alcoholic, mixing, G&T.
Madrid – Spain
Paseo De La Castellana, 141 – edif. Cuzco IV / Ofic. 714
+34(0)902400068
theoriginaltonic.com
glass bottle 20 cl
Price 1,50/2 euro
8°
Franklin & Sons
Natural Indian Tonic Water
Historical British soft drink company founded in 1886, started by brothers George, Frederik and Albert Franklin, who began selling their soft drinks and artisanal products in a shop on High Street, in London. A story that continues today with classic and innovative drinks, distributed in Italy by D&C. Natural Indian Tonic Water – sparkling spring water, natural extract of South American cinchona bark, sugar, citric acid or lemon peel extract – give us a classic tonic water, with both feet solidly planted in the typology, but never stiff or boring. Appreciated for its brilliant, fresh, cheerful, clean character, the citrus notes are present but not excessive, the consistency, the good taste and aromatic balance exist even if without any peaks. Crystal clear, with a discrete but present perlage, taste it as is or as a base for cocktails; use it with gin for a proper G&T.
London – United Kingdom
33-35 Daws Lane
+44(0)01246 216000
glass bottle 20 cl
Price 1,40/2 euro
9°
Sanpellegrino
Tonica
The new tonic is the newest item in the Sanpellegrino portfolio for the summer of 2018, replacing the Old Tonic, designed for bartenders and proposed both in the typical glass bottle and in cans (produced in the company's factory in San Pellegrino Terme, BG). The design and graphics suggest the beverage's mixability, the colour recalls oak wood, which together with the quassia wood is the main flavouring ingredient. To accompany quinine are sugar and citric acid. Colorless and bright, good perlage, it is a classic tonic water with delicate tones, balanced, decidedly citric, with floral notes, precise and refreshing taste, dry finish, with sweetness rebalanced by the bitterness of the quinine. The oaky note typcail of Sanpellegrino is not easy to percieve. Austere but not too much, it is appreciable for its versatility, allowing to be both drunk and mixed; pair it with aromatic and balsamic gins.
Assago (MI)
via del Mulino, 6
0231971
glass bottle 20 cl
Price 0,67/70 euro
10°
VCH
Premium Tonic Water
Premium tonic water, made exclusively with natural mineral water from the Vichy Catalan Caldes de Malavella (Girona) spring, which spontaneously gushes 60 meters deep, with its own carbon dioxide "conserving all mineral-medicinal properties", plus natural flavors of citrus fruits, sucralose and acesulfame (sweeteners) instead of sugar. Crystal clear, colorless and bright, big bubbles that are abundant and long lasting. The nose is very delicate with a sweet and citric note that's not perfectly cohesive. But once sipped, things change: clean, fresh, intense and persistent, bitter but not too much and above all possessing natural tonic character of quinine that lends very personal hints of wood and root, with references to gentian, licorice and rhubarb, combined with a citrusy vibration. A tonic water that is anything but classic, of great personality, to drink pure or to use as a fresh counterpoint to bold and aromatic contemporary style gins.
Barcelona – Spain
Cl Corcega, 272 Entlo
+34(0)932387900
latiendavichy.com
glass bottle 25 cl
Price 1,70/2,50 euro
11°
Abbondio
Acqua Tonica Premium
Abbondio is a brand of quality soft drinks, now part the Eurofood Group, produced by Fava in Mariano Comense and distributed by D&C. Its Premium Tonic Water, whose transparent bottle has pretty pin up and vintage graphics, is a handmade product made with natural quinine extracted from the bark of cinchona trees. Pale yellow and slightly cloudy, good perlage, it is an austere, rigorous, precise, balanced, well thought out and honestly crafted product, without frills and pretensions. It has a delicate citric and spicy nose with vague references to fragrances of the sea. On the palate it expresses character, a gentle and floral temperament but dry, calmly sweet, balanced bitterness and with fine acidity; clean finish, good persistence. Enjoy it as a drink, use it in mixed cocktails but not in G&T.
Corsico (MI)
via Privata Tacito, 12
eurofood.it
glass bottle 20 cl
Price 1,20/1,40 euro
12°
Q Drinks
Spectacular Tonic Water
Premium quality US tonic water produced by Q Drinks and imported in Italy by Prima Lux Spirits. Ingredients: natural Peruvian quinine extract, spring water with high mineral content, lemon juice extract and citric acid, sweetened only with fresh organic Mexican agave juice. The Spectacular Tonic Water is slightly cloudy and yellow, with fine perlage. On the nose are fresh citrus, herbaceous and balsamic notes, tending to medicinal. on the palate the freshness is accentuated by bursting bubbles, a very crisp sensation and strong citric accents; pity the bitterness is so excessive that it unbalances the taste. An interesting, particular tonic water of medium intensity and good persistence, but not entirely centered, with so many suggestions and potentialities not perfectly expressed. Not to drink, but yes to mixed in cocktails, and if these contain gin, make sure it's an aromatic and exuberant one.
Brooklyn NY – United States of America
20 Jay Street, suite 630
+1(0)7183986642
qdrinks.com
glass bottle 19,8 cl
Price 2,50/2,60 euro
13°
Bevande Futuriste
Pure Tonic Scortese
The name is inspired by the Italian cultural avant-garde movement of the early 1900s, the company specializes in premium soft drinks (produced by Fava di Mariano Comense). Two lines of Pure Tonic: the Cortese Premium Mixology and the Scortese Botany, both made with South American cinchona bark extract. The Scortese ranks higher (a large floral S on the red orchid label), with less sugar, flavoured with essences and natural substances: Chinese green tea extract, black cardamom from Guatemala, thyme and lemongrass from China. Pale yellow colour, slightly cloudy, non exuberant perlage; this is an extreme tonic water, born to amaze, to drink as is for those who love very dry and bitter flavours, and also to prepare some cocktails in place of soda, in Americano for example. The nose is very subtle but clean. On the palate it has a very intense, solitary and almost monotonous bitterness, a sweetness that leaves room for intense spicy notes of cardamom.
Treviso
glass bottle 20 cl
Price 1/1,30 euro
14°
Paoletti
Tonica
This Marche region's historical company specialized in classic Italian and new generation beverages. Good marketing, especially on the pin-ups winking from the labels and a 50s design. Taste is simple and immediate (thanks to the help of chemistry: among the ingredients is also sodium benzoate E211). The company boasts 11 different products, including a soft, direct and pleasant tonic water. Slightly cloudy, good grain of thin and persistent bubbles, delicately citrusy nose turns to notes of cedar, intense flavour with sweetness accentuated by a moderate bitterness and acidity, freshness given more by the important citric base than from the rest. Good for drinking as is, less so in cocktails and in G&T.
Ascoli Piceno
loc. Marino del Tronto via dei Peschi, 5
0736341470
glass bottle 25 cl
Price 2/3,50 euro
15°
Plose
Acqua tonica
Famous for its bottled water, strictly in glass, sourced from a spring at 1870 meters elevation in the mountains of South Tyrol, Plose also offers Vintage Drinks, born from the encounter between the same pure spring water, "citrus fruits" Mediterranean and ancient alpine recipes". In the selection of 11 drinks there is the brand's tonic water (in addition to the ritual ingredients also preservatives E202 and E211). Clear and colorless, with fine but persistent perlage, this is a classic tonic water and not very complex, with citrus notes of lime, grapefruit and cedar, herbaceous echoes and high acidity that give it freshness; the taste is more sweet than bitter, citrusy notes in the mouth, the finish is light and bitter but fresh and precise. Drink it as is, use it for cocktails but not for G&T: the delicate presence of tonic water Plose does not hold up to the presence of distilled juniper scents of gin.
Bressanone (BZ)
via Julius Durst, 12
glass bottle 25cl
Price 0,85/1,20 euro
16°
Fentimans
Botanical
Over a UK dozen soft botanical drinks, including Traditional Ginger Beer, a milestone of the activity launched by Thomas Fentimans in 1905, and the Tonic Waters: a Premium Indian (dark label) and a Botanical (light label), distributed by Meregalli. The brand's plus: pure spring water, Indonesian natural quinine extract, infusions and essential oils of fruits, flowers, roots and aromatic herbs obtained with traditional "Botanical brewing" technique. The Botanical is quite convincing, flavoured with infusions (lime flower, hyssop, myrtle leaf, juniper berries), fermented herbal extracts (juniper berries, kaffir lime leaves, lemongrass), natural aromas of orange and quinine. Pale straw-yellow colour, barely cloudy, almost non-existent bubbles, has a fresh and vegetal nose. On the palate are notes of white flowers and balsamic roots but weighed down by a cloying and citric presence that recalls lemon tea; persistent finish of root and forest.
Hexham, Northumberland – United Kingdom
Fearless House, Beaufront Park, Anick Road
+44(0)01434609847
fentimans.com
glass bottle 12,5 cl
by cura di Mara Nocilla
photography by Alberto Blasetti