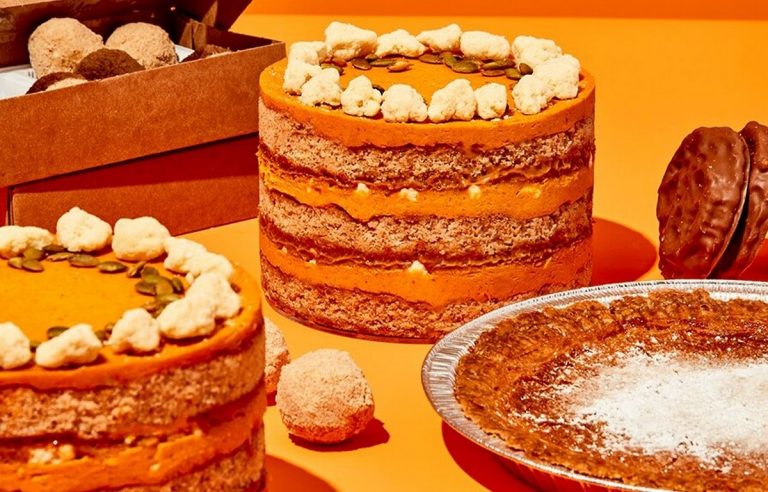 Her milk is famous for its characteristic cereal flavour, her desserts are appreciated for the simplicity and that pinch of whimsical that has become her trademark. Meet Christina Tosi, the pastry chef who hosts Bake Squad on Netflix.
Bake Squad, Christina Tosi's show on Netflix
Since August 11th there is a new series on Netflix dedicated to dessert lovers: it's Bake Squad, a show focused on baking challenges with offset spatula and butter cream, in which four professionals try to create the perfect dessert for every occasion. Judging them are the customers themselves, who must choose the best cake prepared according to their own requests. Wedding cakes, pastries for the combined birthdays of two brothers united but with different tastes and also specialties to celebrate the defeat of a disease, which in the middle of the pandemic – when the program was filmed – takes on an even deeper meaning. Eight entertaining episodes that show the skills of each master, with always very spectacular results as American TV has accustomed us to: gigantic cakes with the most varied shapes, pastries with bright colours, maxi chocolate eggs, layers upon layers of sponge cake and frosting… The host is an exceptional presenter: Christina Tosi, founder of the famous Milk Bar.
Milk Bar by Christina Tosi
If you've never heard of her, it's time to catch up. The Ohio native pastry chef – born in '81 – who since 2008 has revolutionised the way of conceiving desserts, creates an enchanted world made of coloured sugars, cakes with a delicate appearance but a decisive flavour, and also milk with corn flakes… let's proceed step by step and start from the beginning: the Milk Bar is a sui generis laboratory (the slogan reads "not your average cookies, not your average bakery"), which incorporates classic flavours of childhood and riffs on them, but always leaving them recognisable. For example, Cereal Milk, a carton of fresh milk but with the flavour of cereal already incorporated! It's therefore not surprising that Bon Appetit magazine has defined it as "one of the most exciting pastry shops in the country."
Cereal Milk and other desserts
We're not talking haute patisserie, but definitely creative: in addition to Cereal Milk, there are the Compost Cookies, which also include chips and pretzels in the dough, and then Crack Pie, a cake made of crumbled cookies, and lots of naked cakes, that is layers without icing that in recent years have become super popular also thanks to Christina's work. The first opening was in Manhattan's East Village, but success was so immediate that it allowed the pastry chef to open other locations, from Los Angeles to Toronto. Her collaboration with Netflix started in 2018, when Chef's Table dedicated an entire episode to her, but now it's time to host a show with joy and enthusiasm, helping all the pastry chefs competing in Bake Squad, with creative and slightly crazy ideas, just like her desserts. "At the Milk Bar we believe in the transformative power of a good cookie or an exceptional piece of cake," she said. "And any occasion is ideal to celebrate yourself or others."
by Michela Becchi