Thanksgiving pie recipes
Thanksgiving Day always falls on a regular work day and school night in Italy. This makes it harder for people to attend the traditional mid-day gargantuan feast: a widespread solution to this scheduling issue is to hold Thanksgiving dinner on Saturday instead of Thursday. In any case, you can prepare the pie in advance. Yes, but which one? Here are a four ideas for a delicious dessert.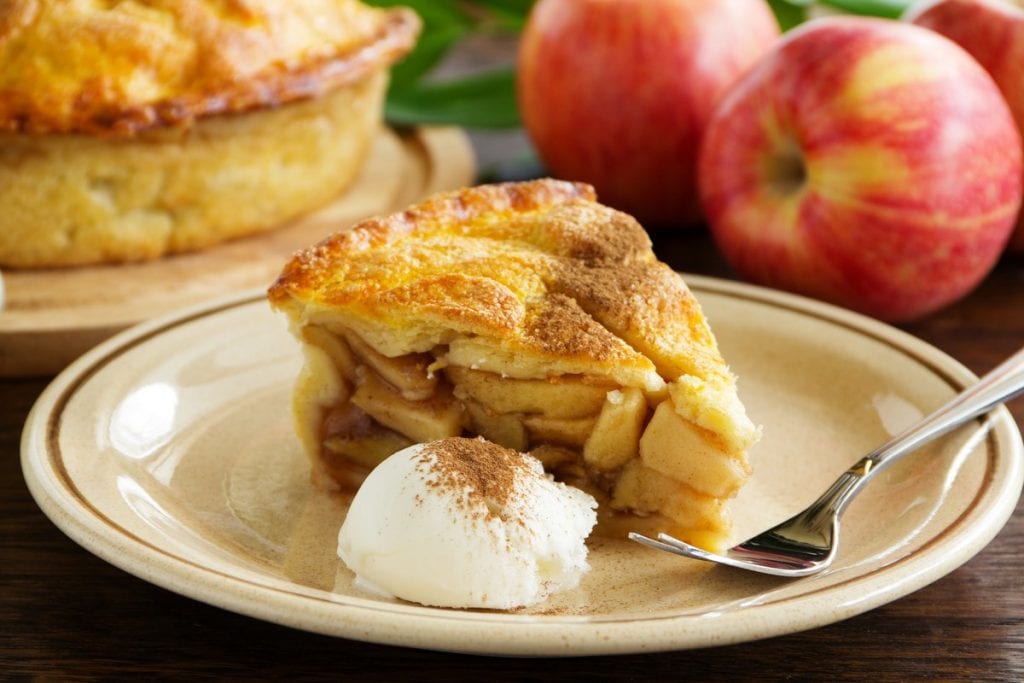 Apple pie
Over time, the national dessert of the United States has identified itself so completely with its people that it has given rise to the term "American as apple pie" to define authentic sense of belonging. In the beginning, apples were baked in the oven and then placed on a layer of pastry crust similar to brisé pastry, which served as a container. Over time, Americans began to cover the apples with another layer of crust to close the cake, creating the apple pie as we know it, one of the most famous apple pies in the world. It is generally served hot, with a scoop of vanilla ice cream or a dollop of whipped cream.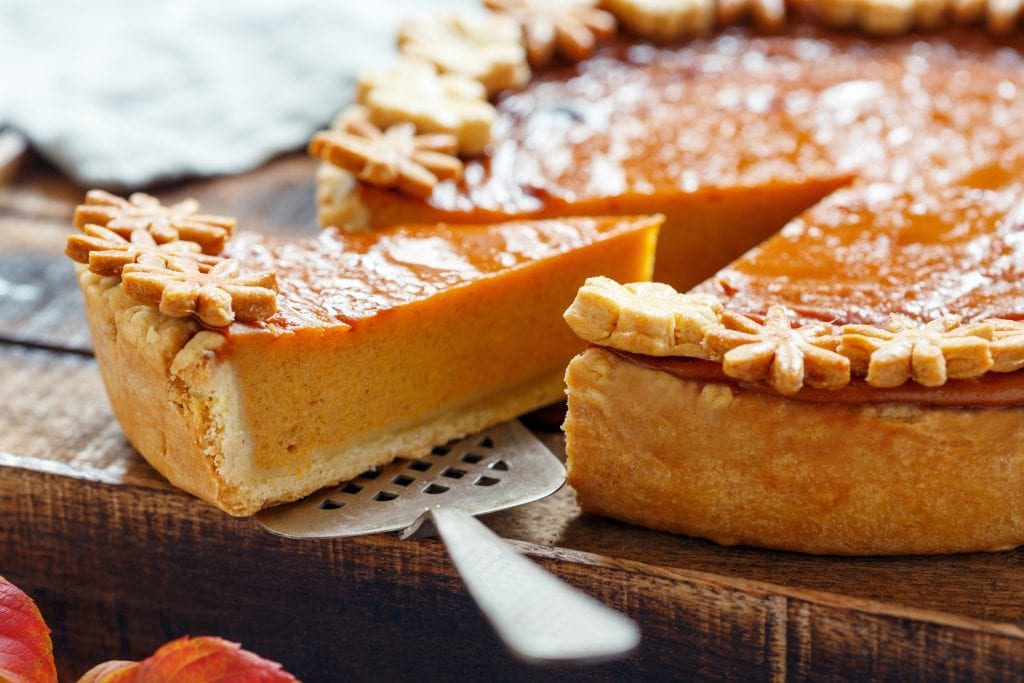 Pumpkin pie
Pumpkin pie is a typical Thanksgiving specialty, made with a kind of shortcrust pastry and scented with cinnamon, ginger, cloves and other spices. The ideal pumpkin to prepare the filling with is undoubtedly butternut, with a firmer and less watery pulp, ideal for not over-moistening the crust, thus jeopardising the baked outcome. In Italy, a good alternative can be the zucca Mantovana pumpkin, while in America (and in some international product stores in Italy) the pumpkin pie mix is available in a ready-made version, boiled and canned.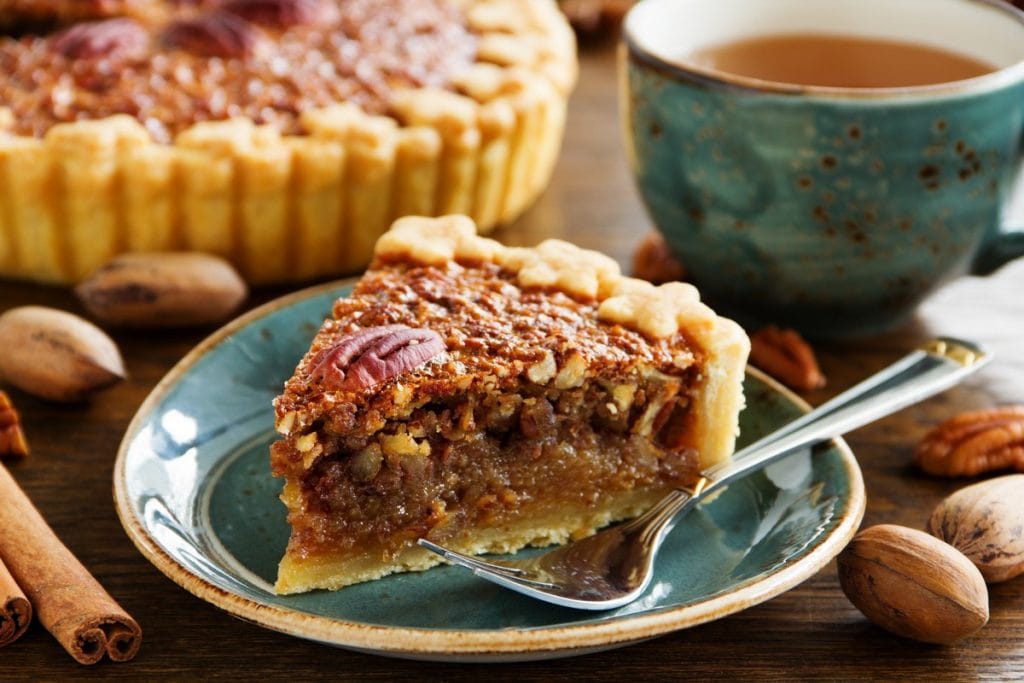 Pecan pie
Legend has it that the French people who settled in New Orleans invented the recipe after eating pecans given to them by Native American tribes. There is nothing certain about the origins of pecan pie, but it was probably born in Medieval Europe as a basic sugary pie, then developed in America with local ingredients. It is common throughout the States, but mainly famous in Southeastern regions: different versions of the pies can be found with maple syrup, chocolate, bourbon or peanut butter. The traditional recipe, though, is made of corn syrup, eggs, sugar, butter, vanilla and pecan, all mix together in a flaky pie crust.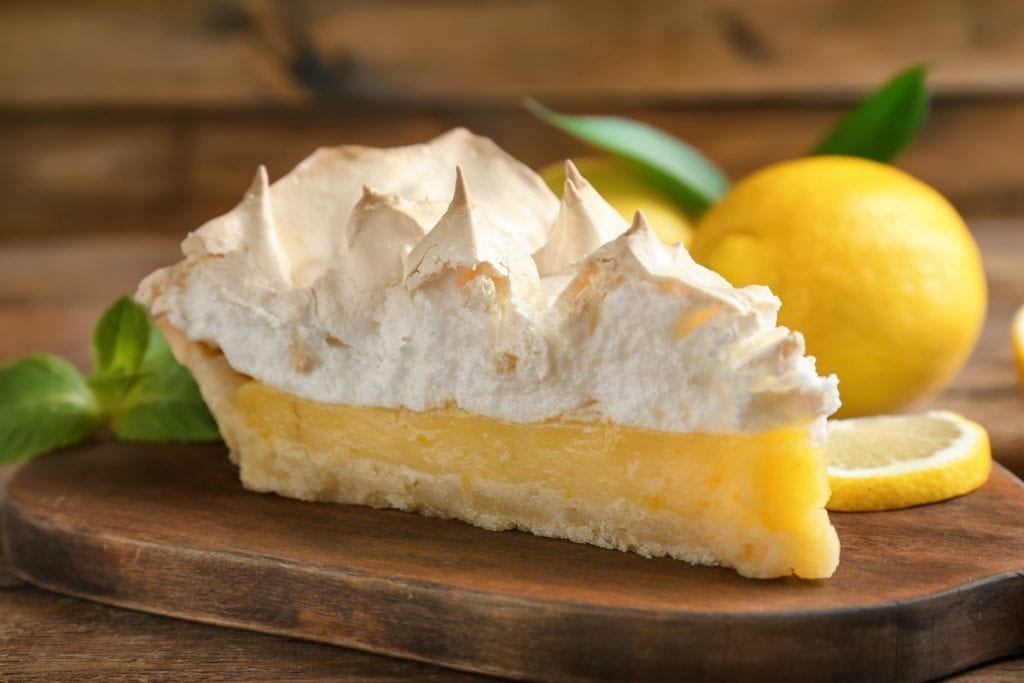 Lemon meringue pie
One of the best lemon desserts ever: a pie filled with lemony custard and topped with soft meringue. Many think it was invented in the late 1700's by the Quakers. The recipe as we know it today was probably born thank to Philadelphian Elizabeth Coane Goodfellow, a pastry chef and cooking school founder, in early 1800's.
Apple pie recipe
Ingredients
10 small apples (peeled, cored and sliced)
130 g sugar
3 tablespoons of flour
70 g butter
40 ml water
Cinnamon
Pie pastry
Roll out the pastry, divide it into two parts and place the base of the pie in a buttered baking tin. Cook the apples in a pan with the butter, then add the sugar, some water and cinnamon. Fill the pie crust, then cover it with the pastry. Bake in the oven at 180°C for about 35 minutes.
by Michela Becchi