The communication around extra virgin olive oil
Among the many artisan shops that grace Italian cities, our list of the ones devoted to selling only quality extra virgin olive oil can be found (in Italian) here. Wagering everything on Italy's liquid gold is a risky business. Olive oil is consumed all over Italy but only an elite group of users truly acknowledges its true value. Conscious consumers capable of purchasing a good bottle are still very few, even less those able to properly read an olive oil label. Thanks to recent events, which have raised protests – like the approval on importing Tunisian oil and scandals involving product adulteration – finally attention is being drawn to olive oil.
Many organizations, like Gambero Rosso and Unaprol in the front lines, with the La guida Oli d'Italia 2016 guide are shedding light on the pivotal role of olive oil, but it's important that consumers also rely on shop owners. Obviously not everyone can afford to take a sensory analysis course on olive oil, but proper information must be at everyone's fingertips. If said information can't happen before the shopping list, it's important to take action at the moment of purchase.
Olive oil sellers: bridging the gap between producer and consumer
That very action can be taken through the role of the olive oil seller. Nowadays this person is the link between olive oil producer and the final consumer. It's also the responsibility of the shop owner to inform customers of the work that lies behind the artisan's craft, making sense of the labor and sacrifice that goes in oil farming and extraction. By the same token, the olive oil seller must read into common thought and taste, becoming the spokesperson of the average consumer to olive oil producers. This is achieved through careful dialogue, training and, mostly, listening to both sides – moderating between the two opposite ends of the supply chain. We have asked owners of a few shops that exclusively sell olive oil to tell us their story. In each of these there is a recurring theme triad: passion, patience and – at least in the beginning – a little improvisation. Delving head first into a business sector that is still in development was surely a risk, but things are starting to look good. Let's hear it from the choices of the olive oil entrepreneurs.
The Rome shops
Three different neighborhoods in the Eternal City, with three diverse clienteles yet all following the same lead: focus is on the olive oil product, but there's integration with other foodstuffs as well. This is what's happening in Rome, where in the last month or so 3 specialized shops have opened. "I'm considering selling exclusively extra virgin olive oil in the future" says Francescantonio Carfa, owner of the most recently opened, L'Extravergine, "but for now it would be folly to exclude the sales of wine and bottled goods. Olive oil alone cannot support the business".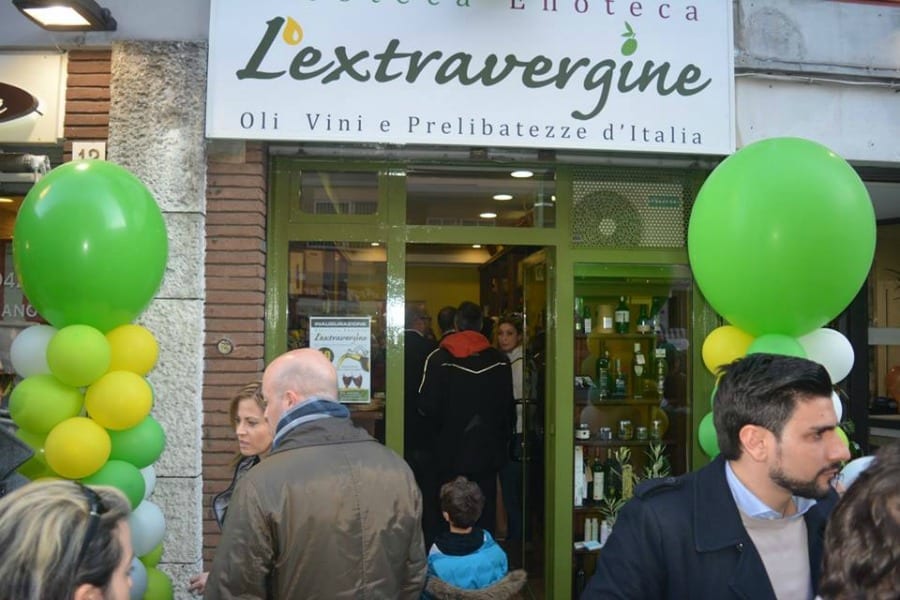 The same agree Alessandro Di Bella of Sapor D'Olio and Simona Cognoli owner of Oleonauta, both active on the concept of training customers to learn about the product. "Customers can taste all our oils before purchasing them, obviously guided by us"explains Alessandro, "once you taste a quality olive oil there's no going back".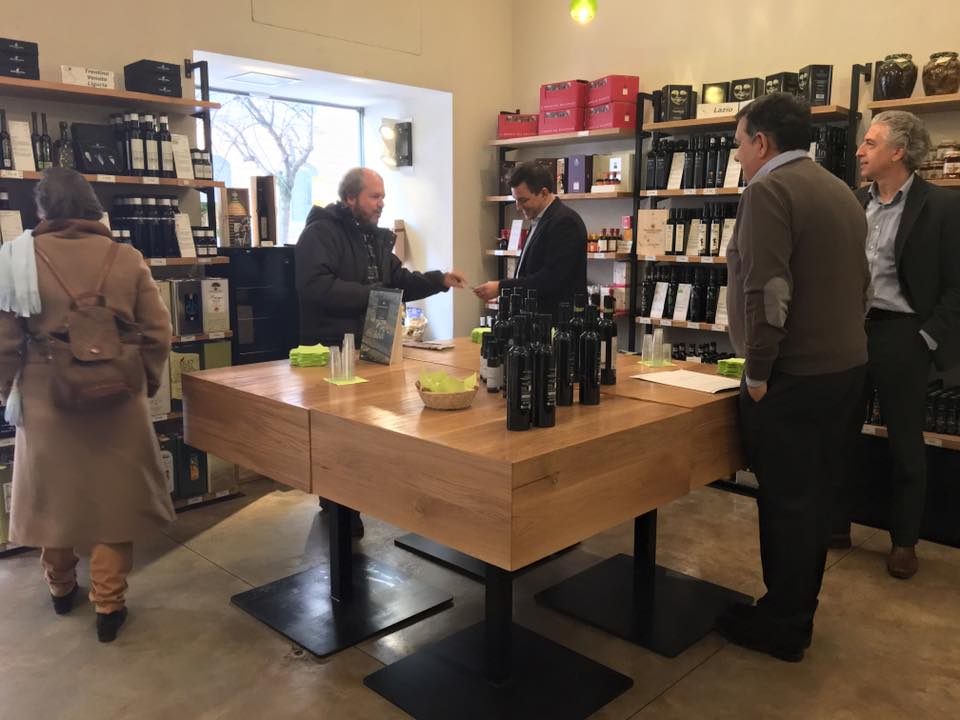 Simona confirms this, she is betting everything on spreading knowledge on the culture of olive oil: "in order to sell, you first have to create demand, and to do this you need to inform the consumer". Theme events, degustations and panel dinners with producers to promote constant discussion and direct contact: these are the initiatives organized by Sapor D'Olio, Oleonauta and soon also by L'Extravergine. Sales and promotion aside, another important aspect of these three stores is their counseling work with the dining world, both for newly opened restaurants as well as for those working on a product overhaul.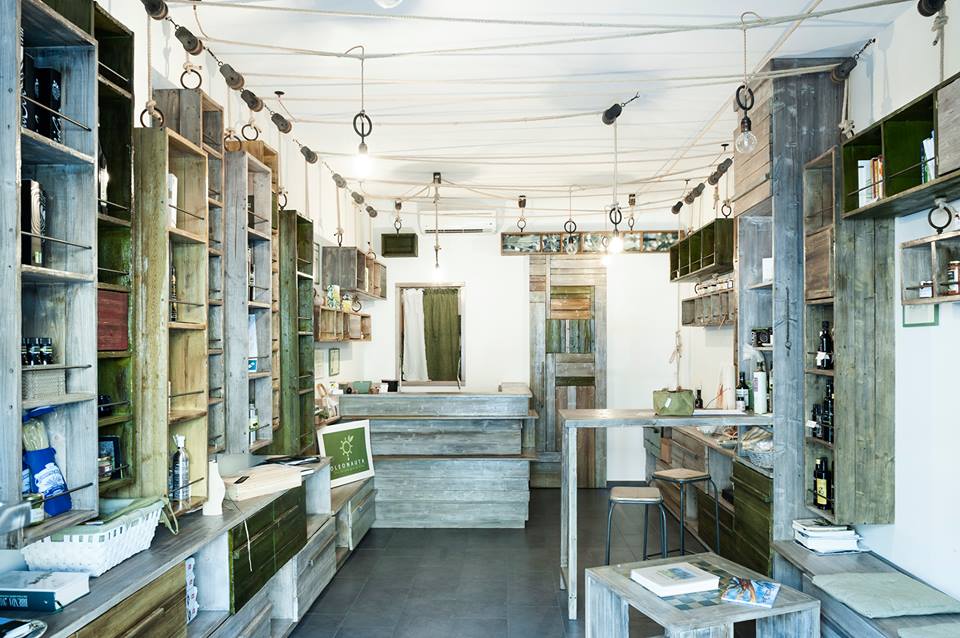 Liguria: the price of oil
In the city of Genova there's EVO, a store that is the flagship of group Pesto Genovese Rossi, active since 1947 in the public appreciation of regional foods. In this shop, oil sales represent 60% of the total income. "We strongly believe on quality extra virgin olive oil, a product which we study closely on a daily basis", says Roberto Panizza, owner of the Rossi group. He adds, "We select the oils according to guides and tastings conducted at events and conventions". The problem in this business sector? "The price is too low. This does not happen with wine. People are more willing to spend for a bottle of fine Barolo which finishes in an evening among friends. As far as olive oil, spending 30 Euro or less for a quality bottle is still unthinkable". At EVO prices start at 7,50 Euro per litre, and span to a maximum of 40 Euro.
The Panizza brothers also manage the restaurant Il Genovese, where the only oil used is the single cultivar taggiasca, in particular the one produced by the Marvaldi farm. This choice is dictated by the cuisine which is typically regional, as well as fueled by an unconditional love for their homeland: "We want to maintain a precise identity".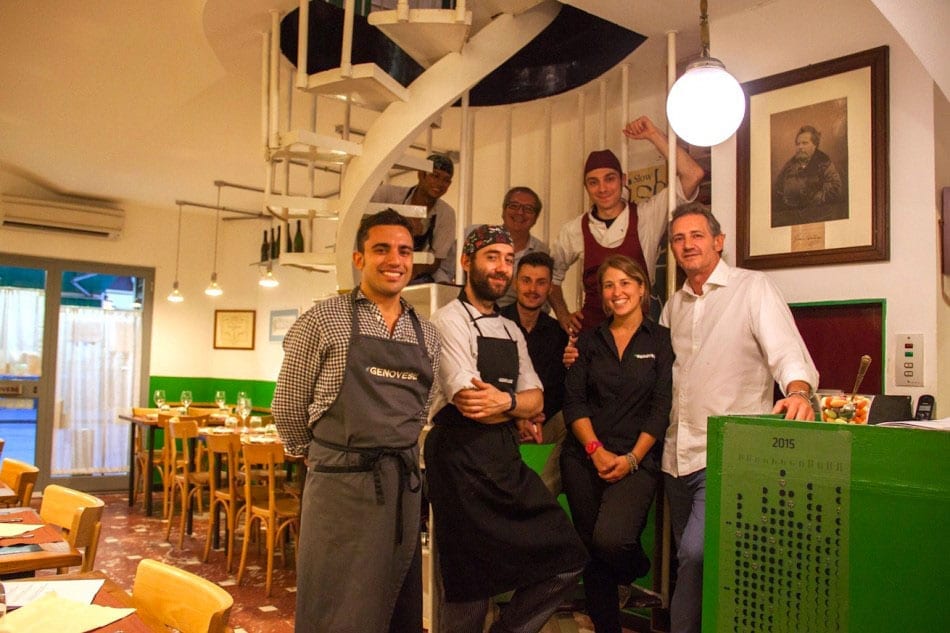 Umbria oil: local and homemade
In Umbria, sales are still very much locked to local products in the Olevum store in Montefalco. The region takes great pride in the traditional cuisine and its local food, but this becomes a sort of obstacle when it comes to introducing other products. "Around 6 years ago we discovered that there's a restaurant that offers an impressive olive oil list. From there my husband, son-in-law and I came up with the idea" says the owner. The store now sells two Sicilian labels (Titone and Frantoi Cutrera) and 10 Umbrian oils. Among these, "the oil we sell the most is always the one we make"; a light, fruit-forward blend of moraiolo, leccino and frantoio varieties, "which is versatile and delicate".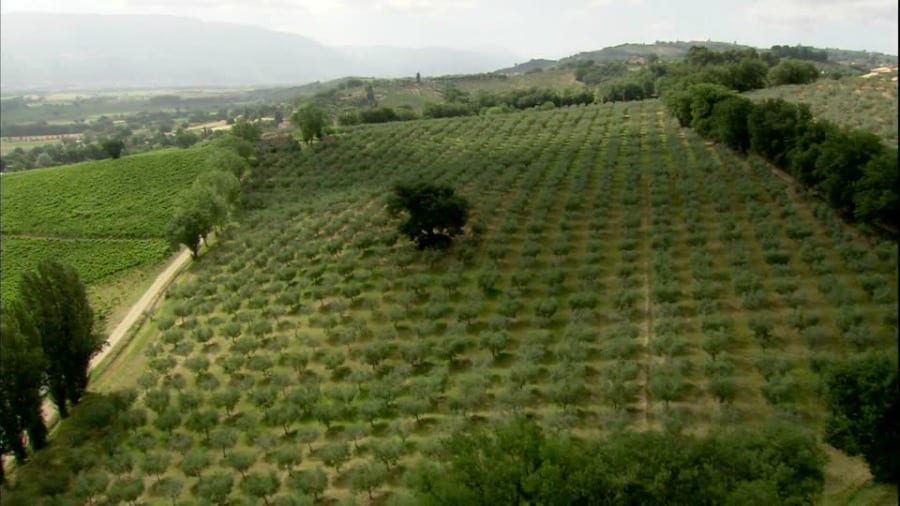 New formats: the Oil Bar in Livorno
In Tuscany locals are experimenting novel commercial formulas in original and modern venues. This happens at the Oil Bar Caffè located within Livorno's Mercato Centrale market. Alessandro Camici, always behind the counter of the coffee bar, after training in several olive oil tasting courses, has decided to conjugate the two worlds. Beside him is a team of olive oil tasters with whom he selects the labels. "We carry around 40 oils which we have our customers taste with bread, or for the more interested, drink from a small glass". The format shadows the concept of the coffee bar, but in addition to cappuccinos customers can also order bruschettas and panzanella. In addition, Alessandro organizes olive oil tasting classes and oil press visits, in particular taking students to Fonte di Foiano, recipient of the special Farm of the Year award by La guida Oli d'Italia 2016 guide, and to Franci, a historic Italian oil-making institution. How does a place like this do in terms of income? On a monthly scale during winter sales span between 30 and 50 bottles, "these amounts can double during summer, thanks to the influx of tourists".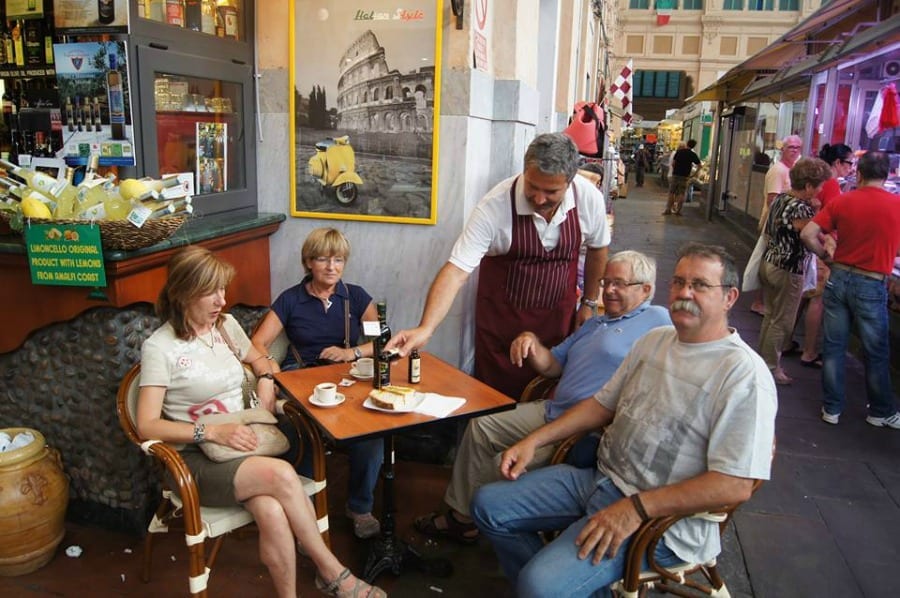 Selling abroad: Peck
It's a given, foreign consumers are more willing to spend for quality Italian products, and more in general for Italian product wholesomeness. Peck, the historic Milan specialty food store, offers a careful selection of Italian extra virgin olive oils. "Our clients are discerning and very exigent, so developing a relationship based on trust is key", explains the Peck team. Every month we sell an average of 500 bottles, and the majority of these travel abroad, "exactly 69%". The average local consumer "is increasingly more careful of food's source and labelling" but still not aware of its economic value.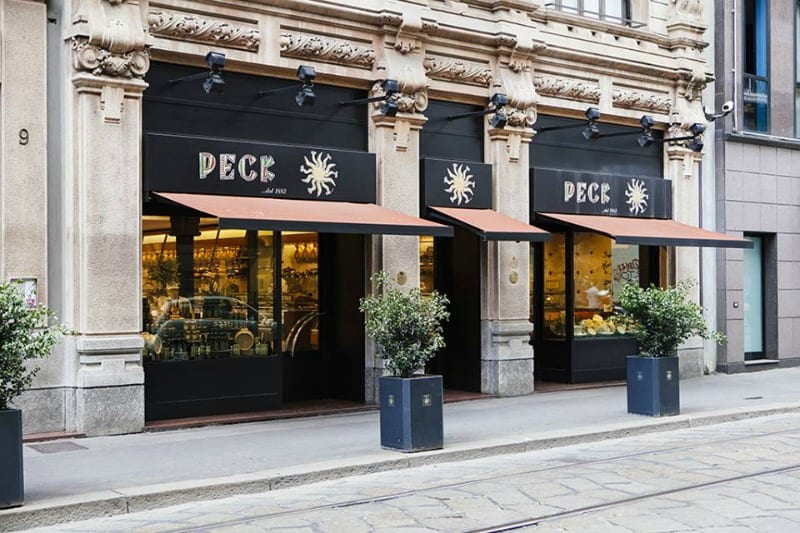 Spain: non-profit organizations and sales
We interviewed those who work in this field in other countries. In Seville, in the region of Andalusia, an area which along with Apulia in southern Italy represents 1/3 of Europe's total oil production, there's Oleo-le, brainchild of Mariángeles Pérez Jiménez, an olive oil taster active in two non-profit olive oil cultural associations, Olivar y Género and Cultolivar (the latter was founded by her around a decade ago). "In the association oils cannot be sold and so we came up with the idea of creating a place where we could simultaneously sell, inform and train". Likewise, the most part of the income here "depends on other activities linked to extra virgin olive oil aside from sales", like courses and events.Among the top-selling labels are, Finca La Torre, Rincón de la Subbética, Oro Bailen, Oro del desierto, Castillo de Canena, Melgarejo and Basilippo.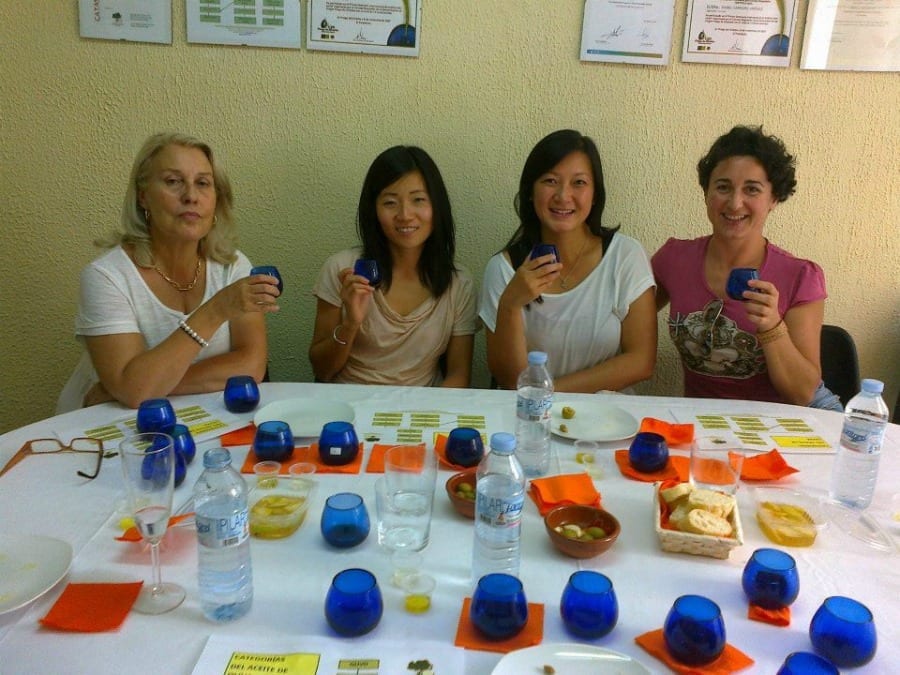 France: sales through franchising
Oliviers & Co. is a business born 20 years ago that now counts 80 stores located around the world. A veritable chain and international colossus of extra virgin olive oil, whose headquarters is in Mane, in the Alps of Haute Provence. How much does a foreign consumer spend? In the Oliviers & Co. stores even 30 Euro per for a half-liter bottle. "We make customers taste the oils first, often comparing them to industrial counterparts in order to immediately perceive the difference in quality". What is the monthly sales? "Between 20 thousand and 25 thousand bottles a month, considering all our sales points".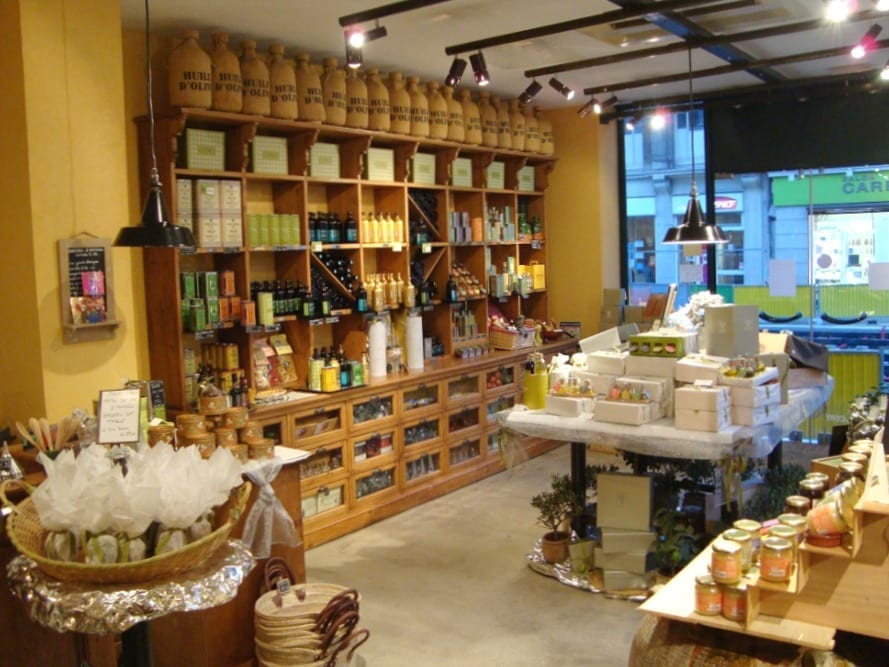 Eastern Europe: top Italian brands in Lithuania
It was a sip of Valle Trapanesi Dop by Titone tasted 8 years ago to make her fall in love with quality extra virgin olive oil. Lithuanian Liana Davletsina today is the label's official representative in her country's market. In addition to being the owner of an oleotecaolive oil shop, she also manages a training center. "I travel a lot, I meet producers and I taste their oils" is how Liana describes her work, in her Itališko Skonio Gurmanai store she offers local specialities like Sardinian pane carasau; balsamic vinegar; seasonal cheeses, and much more. In addition to involving customers in the store's activity, Liana also fosters extra virgin olive oil education through informational articles in the specialized press. With her olive oil school (www.tikrasaliejus.lt), the first in Lithuania, she offers courses for every level of oil connoisseurs. What do your customers seek most? "Many are enthusiastic about trying oils that have recently been awarded in competitions".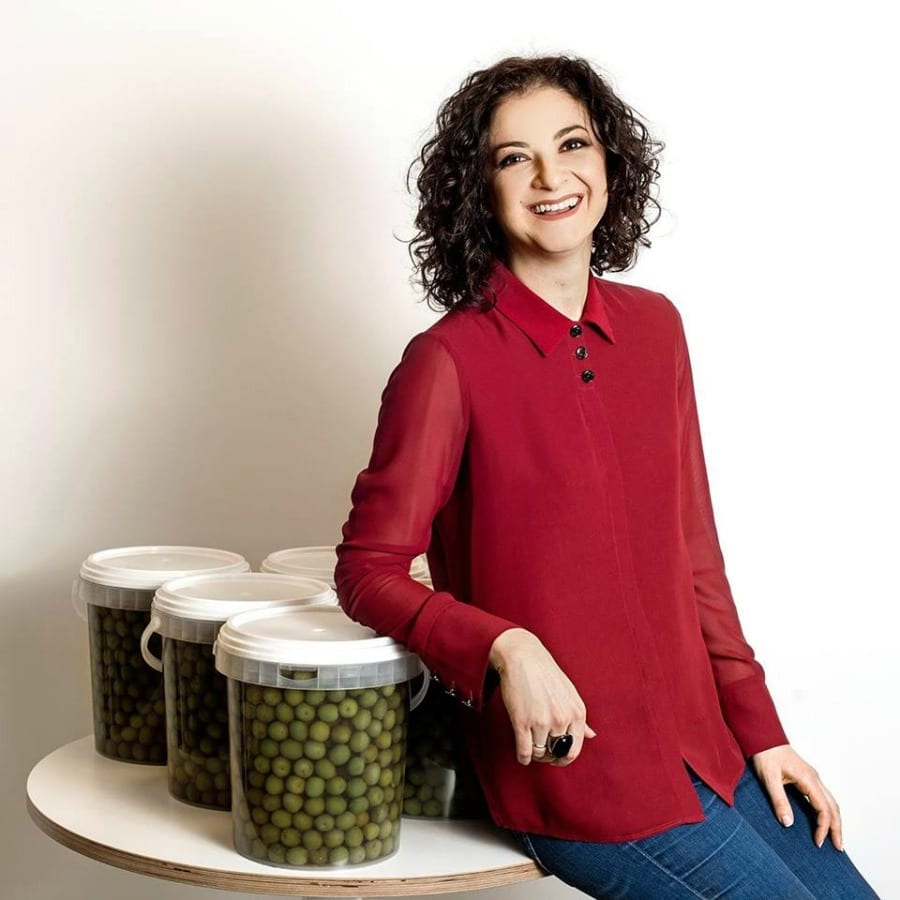 Many of the prime Italian olive oil brands that fill thes shelves of these shops will be present at Domina International Olive Oil Contest, an international held in Palermo from May 13 and 17 2016. During the competition participants can taste the oils and purchase the various products of the participating farms.
by Michela Becchi
translated by Eleonora Baldwin
Oli d'Italia 2016 Gambero Rosso | Price: 13.90€ | available in newsstands and bookstores | click here pto purchase the online guide
THE OLEOTECHE
EVO – Oleogranoteca | Genova | via Galata, 46 r | tel. 010 542019 | www.pestogenovese.com
Itališko Skonio Gurmanai | Lithuania | Vilnius | Tilto g. 3-1 | tel. +370 5 696 96343 | www.facebook.com/ItaliskoSkonioGurmanai/?fref=ts
L'Extravergine | Rome | via Pietro Blaserna, 10 b | tel. 06 69346834 | www.facebook.com/lextravergine
Oil Bar Caffè | Livorno | Mercato Centrale | via Buontalenti | tel. 338 7652694 | www.facebook.com/Oil-Bar-Caffe-Del-Mercato
Oleo-le | Spagna | Seville | Garcia de Vinuesa, 39 | tel. +34 345 4210084 | www.oleo-le.com/
Oleonauta | Rome | Ostia Lido | via A. Piola Caselli, 39 | tel. 06 64671895 | www.oleonauta.com
Olevm | Montefalco (PG) | corso G. Mameli, 55| tel. 0742 379057 | www.olevm.it
Oliviers & Co | France | Mane | tel. 0800 032896 | www.oliviersandco.com/
Peck | Milan | via Spadari, 9 | tel. 02 8023161 | www.peck.it
Sapor d'olio | Rome | via Po, 84 – Via Lucrezio Caro, 31 | te. 06 89270911 | www.sapordolio.com