Taste of Lombardy in Düsseldorf
All the diversity of the Lombardy region in a super-attended tasting. During the Tre Bicchieri event in Düsseldorf, Lorenzo Ruggeri led a masterclass representing the best flavors in the region. The class started with a Garda Doc Spumante, moving on to a Blanc de Noirs from Oltrepò Pavese, then a Riserva di Lugana, a white from the Mantovani hills, a Riesling renano from Oltrepò, a Lambrusco Mantovano, the fine Rosato dell'Anno produced in Valtènesi, the only wine ever awarded Tre Bicchieri from the tiny Capriano del Colle appellation, a Bordeaux red from Valcalepio.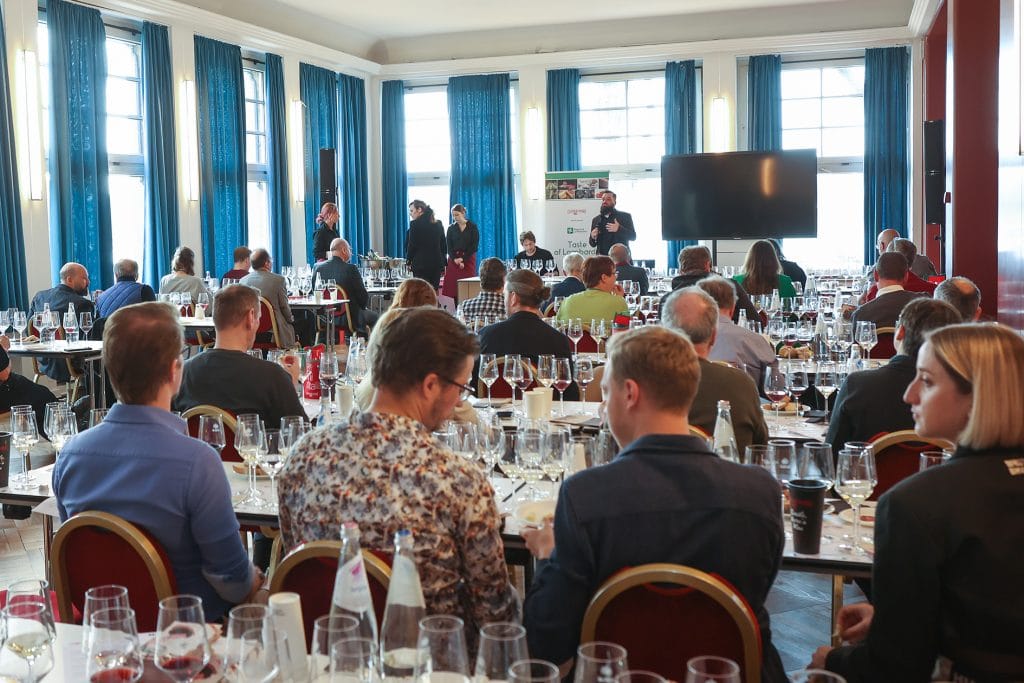 The perfect closure arrived with a very fine Pinot Noir, vinified in red, from the hills of Oltrepò Pavese. All there wines were paired with local flavors including regional excellences such as Salame di Varzi, the King of Italian salami, or unique cheeses such as Salva Cremasco, Valtellina Casera, Quartirolo, Taleggio and Strachitunt.