At the beginning, in the '80s it was Piansa that opened a new path in the world of coffee just outside Florence, in the town of Bagno a Ripoli, a family business long held by Alessandro Staderini, proud heir of a company that has specialized increasingly over the years. But it was the Salento native Francesco Sanapo, who in 2014 rattled the local coffee scene. With him, specialty coffee started getting serious, and today Florence can count on several quality points dedicated to black gold.
As always, it's impossible to draw a definitive list of valid places, considering the many new others that are coming soon: for this, the list is constantly updated and subject to constant changes.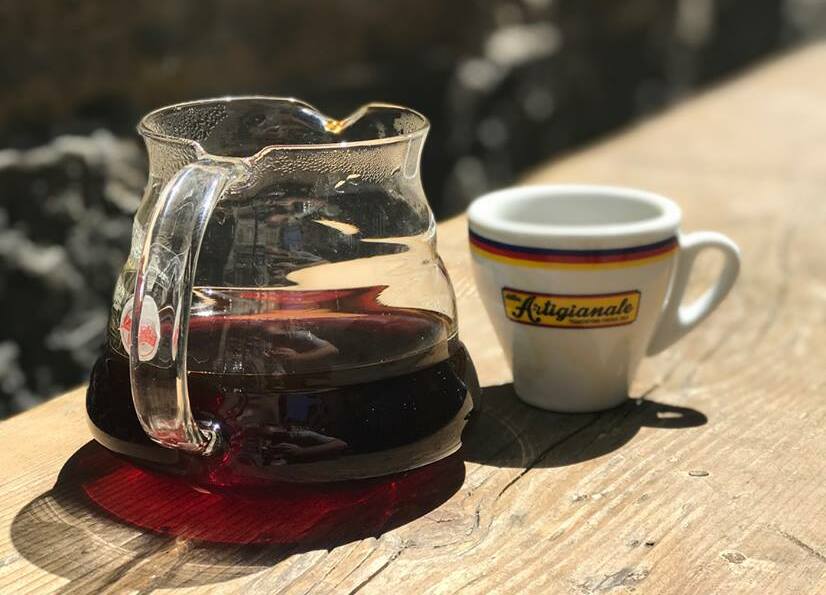 Ditta Artigianale: two addresses, one soul
After the success of the via De Neri local, in 2016 Sanapo doubled in Oltrarno, with another bar, bigger and even more dynamic, with a proposal suitable for every moment of the day, but always focused on coffee, the true protagonist of the coffee shop. Regardless of the location, Ditta Artigianale knows how to offer high level service in both locations, with a wide and constantly evolving coffee proposal, from the house blend to the many single origins, all roasted on the spot. The espresso is always good, but it's worth sitting down and tasting an excellent filter coffee, prepared with precision and care by the professional and welcoming staff. V60, chemex, cold brew, aeropress: whatever the chosen extraction system, the drink will not disappoint the most demanding palates. In addition to coffee, high attention to ingredinents is revealed in every corner of the menu, from international breakfast to lunch dishes, from American desserts (try the carrot cake combined with a fine filter coffee), plus aperitifs, with well-mixed signature cocktails based on quality distillates.
Ditta Artigianale – Florence – via dei Neri, 30/32 r - facebook.com/dittaartigianale/
Ditta Artigianale Oltrarno – Florence – via dello Sprone, 5 r - facebook.com/dittaartigianale/
Caffetteria Piansa: coming from out of town
Born and raised with the aromas of coffee, Alessandro Staderini had to open a coffee shop in the city: in addition to roasting in Bagno a Ripoli, in fact, since 2016 Piansa also has a coffee bar in Via Gioberti, where patrons can taste an excellent blend and several single origins that change on rotation. For lovers of the genre, the place is the ideal location to taste impeccable cappuccinos, with a silky and perfectly crafted foamy top, complete with artistic Latte Art decorations, perfectly mixed and with an intense and harmonious taste. But there are also filter coffees; plus cocktails and a series of irresistible sweet and savoury options, including cakes, biscuits, homemade pasta and assorted charcuterie boards to pair with drinks during the aperitif. Dishes that reflect the flavours of the Tuscan tradition and pay homage to regional culinary richness. In the summer, cold brew dominates the scene, a perfect cold coffee extraction for the hottest days. Similar offer and same (high) level of service in the second location on via Gran Bretagna.
Caffetteria Piansa – Florence – via Gioberti, 51 r - facebook.com/CaffetteriaPiansaGioberti/  
Caffetterie Piansa Europa – Florence – via Gran Bretagna, 32 - facebook.com/caffetteriapiansaeuropa/
 Simbiosi Coffee: attention to organic
Again Ditta Artigianale beans, but this time in via de Ginori, in the small and cozy bar entirely dedicated to specialty coffee. A tastefully decorated space that's both informal and familiar, where skilled and attentive baristas serve with dedication ad hoc extracted espressos and fine filter coffees. The cappuccinos are excellent, the v60 filter is exquisite, clean and clear, with a broad and well-defined aromatic profile. Blends, organic single origins of different provenance compose a complex and well-studied menu, just like the wine list, with which it shares the same organic and natural philosophy. In addition to Ditta coffees, the bar is also supplied by other small local companies, such as La Sosta. Opened at the end of 2018 by Francesco Nieri, a coffee enthusiast who trained at the Sanapo school, the place is already doing well and is winning the hearts of Florentines and tourists.
Simbiosi Coffee – Florence – via de Ginori, 64 r - acebook.com/SimbiosiOrganicCoffeeFirenze/
Carduccio: vegetables, fruit and coffee
Bar, bistro, and much more, the place lives by the "farm to table" principle: Carduccio gets its supplies from small local producers and transforms organic and biodynamic fruit and vegetables into smoothies, extracts, salads, cold and hot dishes for a healthy and quick lunch break without giving up on flavour. In addition, also homemade desserts, fruit salads, vegan club sandwiches and also many gluten-free proposals. In such an eclectic and modern space, there had to be a special focus on coffee: the coffee beans from Livorno roaster Le Piantagioni del Caffè are used for the well-made espressos served at the bar.
Carduccio – Florence – sdrucciolo De Pitti, 10 r – www.carduccio.com
Mama's Bakery: American style bakery and filter coffee
Cakes, muffins, cupcakes and many other colorful and inviting American style specials: Mama's Bakery is a true paradise for lovers of sweets, but also for those who can't give up on a good cup. Apple pie, scones and gingerbread men aside, in fact, in the bar/pastry shop it's possible to find well executed espresso and filter coffee, once again made from Le Piantagioni del Caffè beans. A roasting company that has several customers throughout Italy and that has proved capable of growing and evolving, expanding its range and reserving to all its partners all the attention and the necessary professional support.
Mama's Bakery – Florence – via della Chiesa, 34 r - facebook.com/Mamas-Bakery-18878651947/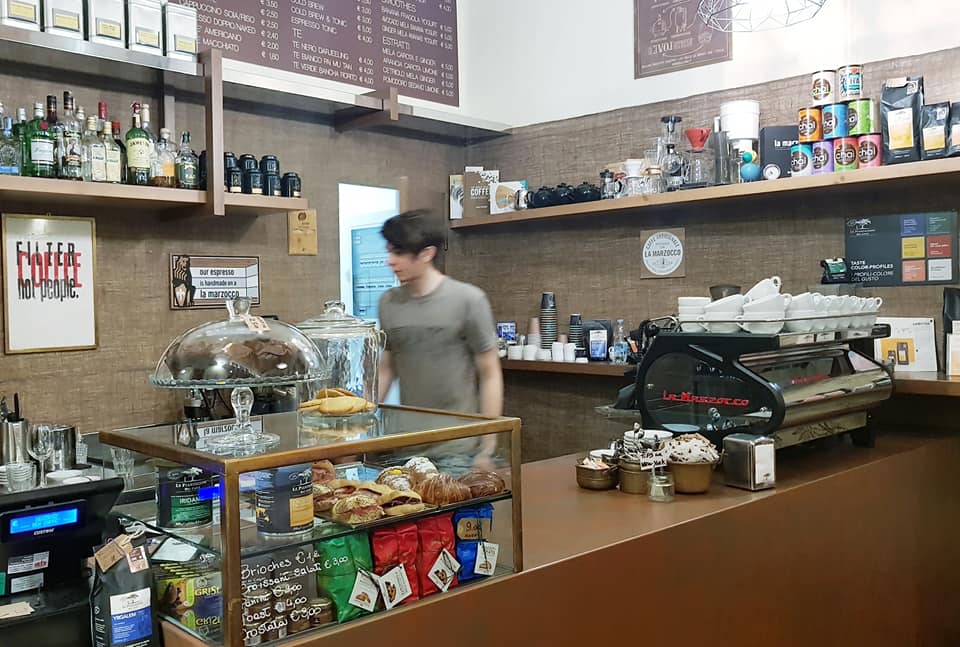 Ben Caffè, great news
Filter coffee, espresso, Americano, cold brew, flat white plus matcha latte and many types of tea (from Le Vie del Tè) and infusions to choose from: there's still little talk of it, but Ben Caffè presents itself as an interesting space for breakfast, with both sweet and savory food, but also for coffee breaks or snacks. A simple, no-frills place (it's the bar of a small 3-star hotel), with minimal decor and a huge offer: numerous single origins (once again of Le Piantagioni del Caffè) make up the coffee menu, as well as different types of loose tea. To try, when on offer is the Ethiopia washed in filter, and Yrgalem.
Ben Caffè – Florence – via delle Oche, 7 - facebook.com/bencaffefirenze/
by Michela Becchi