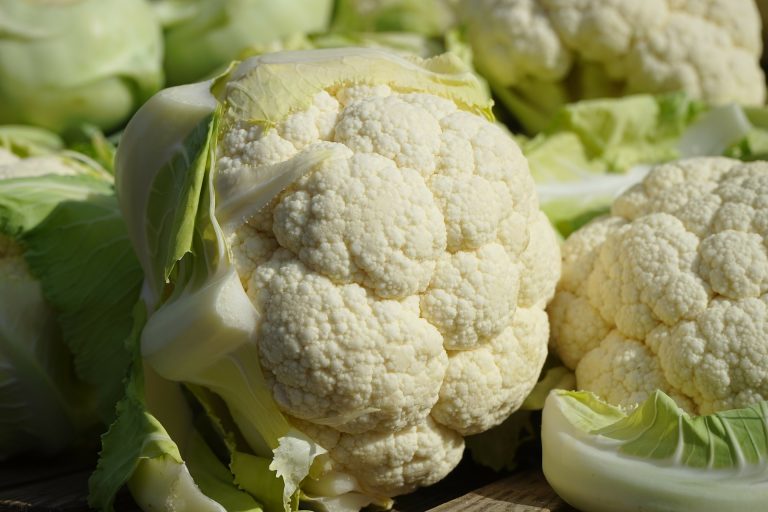 It's still time for pumpkin and mushrooms, but the first cruciferous greens are also hitting the market, along with artichokes and fennel. Fortunately, beloved chestnuts hold fast. Here's what to put in your shopping cart in November.
Soups, minestrones, creams. But also stews, slow cooked one pots, pasta timbales, risottos and apple pies. We are in the middle of autumn, the light begins to drop dramatically and the desire for hot and robust dishes increases. What could be better than a comforting soup at home after a cold day? November products are ideal in this regard, starting with vegetables which constitute a reserve of flavours and nutrients. Among all, cruciferous greens: cabbage, cauliflower, Brussels sprouts, broccoli and Savoy cabbage. They are the real protagonists of this time of year, perfect for delicious side dishes but also for fillings and stuffings, condiments for pasta courses, soups and tasty appetizers.
November vegetables: cruciferous greens
In addition to being useful in the kitchen, cruciferous greens bring many benefits to the body. Cauliflowers, for example, have antibacterial, anti-inflammatory and antioxidant properties, and are rich in minerals, calcium, iron and fiber. In the kitchen, they lend themselves to numerous preparations: au gratin or steamed, simply seasoned with a little extra virgin olive oil and a few drops of lemon juice, or in the form of puree. Brussels sprouts, on the other hand, are rich in potassium, calcium and phosphorus and give their best with bacon or bechamel (in short, go heavy on the condiments!), or blanched and sautéed in a pan. Then there is Savoy cabbage – smooth or curly, is a concentrate of vitamins A, C and K – and the green cabbage, base for sauerkraut, also available in the purple variety, is full of vitamins and minerals. Then there is the cavolo nero, aka Tuscan kale, with its long dark green leaves, perfect for soups and essential for one of the most popular soups of the Tuscan tradition: Ribollita.
Fennel, radicchio and rhubarb
In November, the first fennel, radicchio and artichokes also arrive, which will continue – together with cruciferous greens – to keep us company in the colder months. Au gratin for a tasty and delicious side dish, raw in salads together with oranges and black olives for a light and tasty meal, fennel can give great satisfaction in the kitchen: try, for example, to use them for soup, or to combine them raw with beetroot, celery and radicchio for a winter salad. Mushrooms and pumpkin, cornerstones of autumn recipes, continue to preside over the markets, alongside escarole (put some pizza dough to rise, and for some real pleasure stuff it with raisins, pine nuts and blanched escarole), romaine lettuce, iceberg lettuce and endive. And then the new potatoes, beets, celery and celeriac, chicory and radishes and even rhubarb: in Italy it's not as widespread as in Anglo-Saxon countries – even if many remember it in desserts of the past – yet rhubarb can create interesting dishes. The ribs are used above all to make jams and chutneys or to enrich pies, while the roots are ideal for herbal teas, cocktails and liqueurs. Then there is a great classic of the British tradition: rhubarb crumble, prepared by stewing the rhubarb in a pan with a little butter, sugar and liqueur of your choice, covered with a dough made with flour, butter and sugar and then baked in the oven.
November fruit: chestnuts and kiwis
On the fruit front, chestnuts continue to dominate the scene: roasted, candied in glacés version for dessert lovers, together with chickpeas for an invigorating soup, chestnuts are delicious even if only boiled. However you prefer them, take advantage of them now because November is the best time to enjoy them. There are still some grapes left (if you like grapes, now is the time to stock up, because we will have to say goodbye very soon), and then carobs, kiwis and prickly pears arrive. Speaking of kiwifruit: have you ever tried the yellow-fleshed SunGold variety? They have a very sweet taste, also perfect to combine with pastry recipes. There are still pomegranates and persimmons, present for a few weeks along with apples and pears, and beloved citrus fruits will soon return: lemons, oranges and clementines, for fueling up on vitamin C, perfect to counteract seasonal ailments and strengthening the immune system.