The importance of school meals
By introducing children to their culinary traditions and heritage at school, Italians hope to set the pattern for healthy habits in adult life.
School lunches provide an important opportunity for teaching kids about nutrition and healthy habits. Well-balanced school meals are linked to improved concentration in class, improved academic outcome and reduced number of sick days. Many countries in Europe have policies that aid schools in providing nutritionally balanced meals that reflect the general eating culture of each nation. In Italy, lunch is consumed in a cafeteria setting where children receive food from a central kitchen. Kindergarten and primary school children are served by kitchen staff at the table, while middle school and high school student and faculty cafeterias operate as self service.
Back to school menus
Compared to what happens overseas, Italian school lunches have to include a starchy dish (alternating rice, pasta and soup), a main course (based on meat, fish, eggs or cheese), two or more vegetable side dishes and plenty of fresh fruit. Nutritional standards regulate dish rotation: at least ten meals in the 4-week cycle must include cooked vegetables, ten meals contain pulse, starchy foods or grains and cereal, eight meals comprise fresh fruit for dessert, with portion size set according to dish and age group. Italian law forbids cafeterias from serving deep-fried food such as potato chips, french fries, and even fried chicken, foods many US schools are still fighting to remove from their menus. Menus are issued to parents on a weekly basis to avoid meal overlap at home. Allergies, intolerances and religious restrictions are taken into account for children requesting special meals.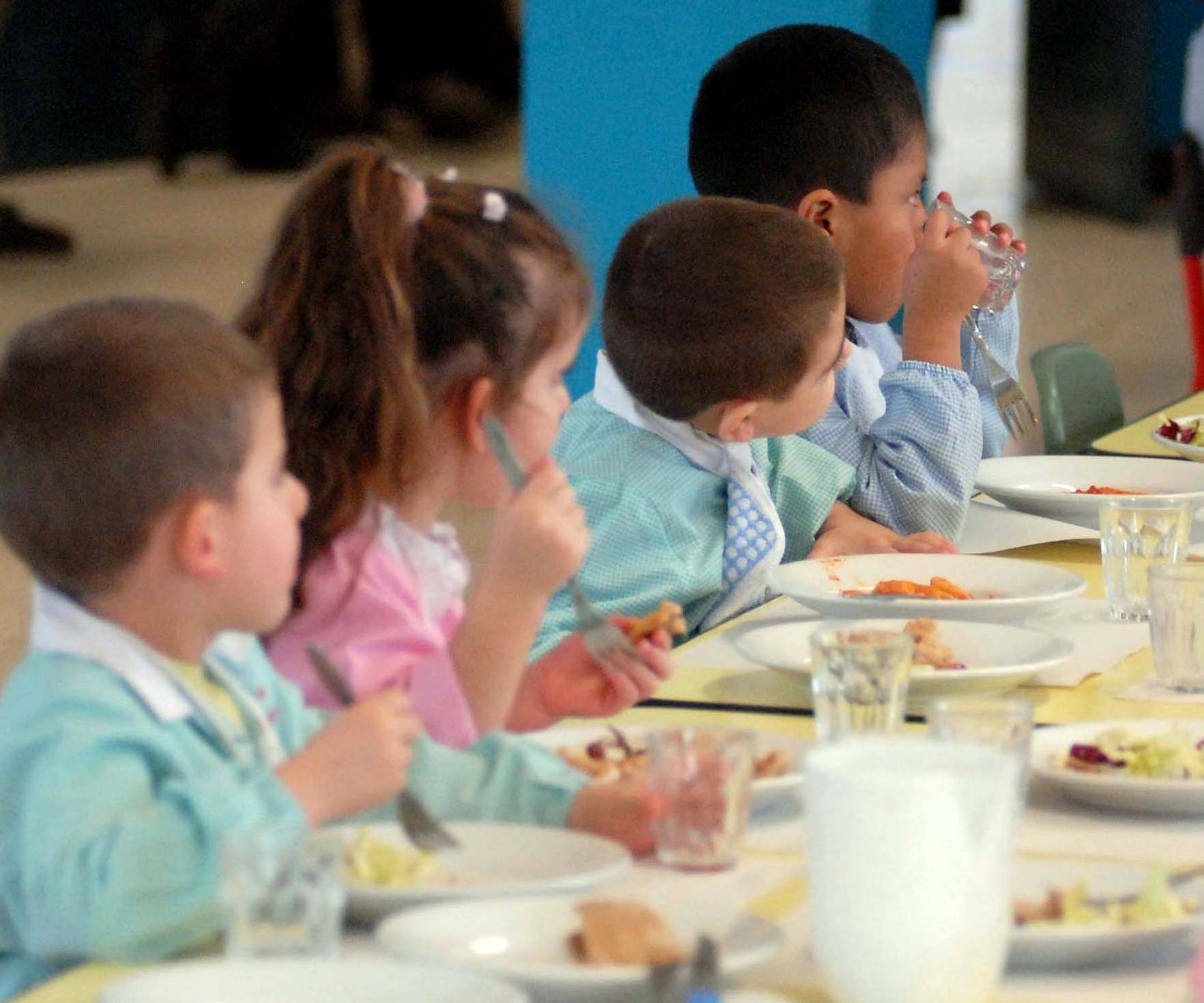 School nutrition policies approved in the year 2010 ruled that all Italian school meals be sourced locally and certified organic. Thanks to a program stemming from 2006 agreements between the EU and the World Health Organization, Italy is also leading the way in Europe in the overall improvement of school cafeteria standards, far beyond the menus. In Rome, for example, 70% of all food served at school cafeterias is organic, by law. Ingredients hail from hundreds of Italian organic farms, many of which are located in the Lazio region. Tables are set with silverware and come complete with bread baskets, ceramic plates, cloth napkins and clear glasses. Water – the only beverage allowed – is poured from water pitchers.
In Italy, each meal costs families an average of 5 euros, but the amount is subsidized for low-income families. With its bigger budget of 140 million Euro for approximately 150,000 students to feed, the Rome school district an afford to cover most of the costs, charging families only about 3 euros per meal.
Learning starts in the kitchen
Italian students consume fresh, local and organic foods in school, while learning about the country's culinary traditions.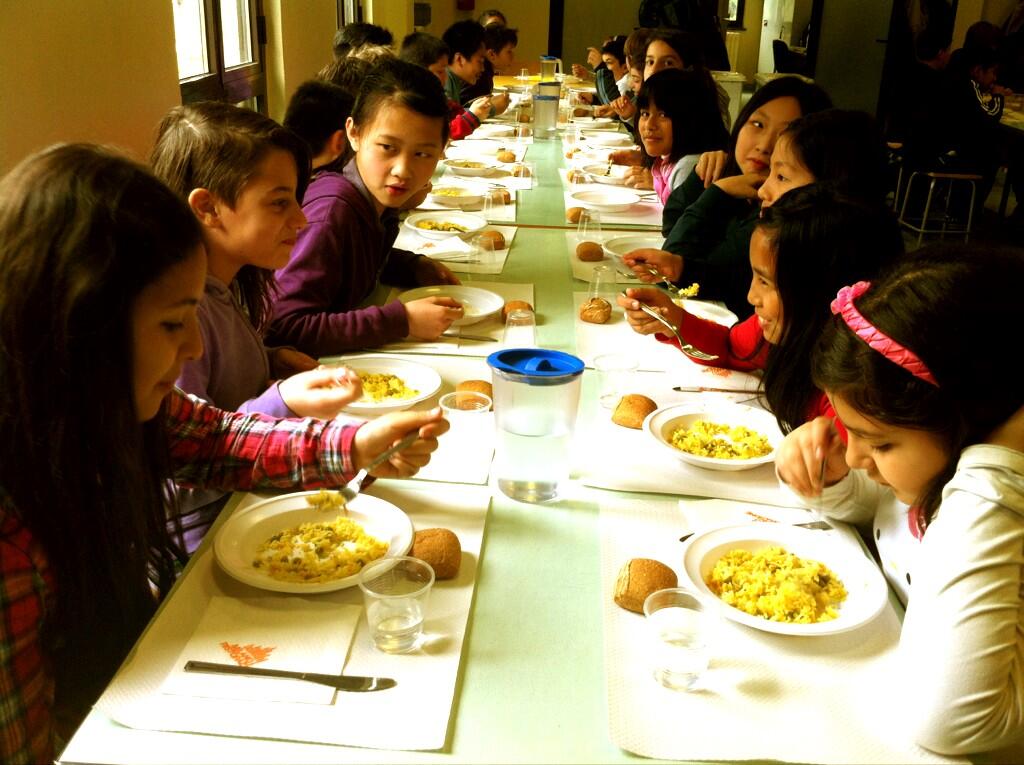 Besides issuing a set of guidelines in that direction, the Italian Ministry of Health also recommends that educators include elements of nutrition into their lessons. Kids are therefore increasingly involved in foodservice planning, ingredient market value, produce gardening, and final taste-testing. Parent involvement in school meal policy is also strongly encouraged: in many school districts, a parent committee meets the kitchen staff at regular intervals during the academic year, discussing dishes, touring the kitchen spaces, and ultimately suggesting adjustments based on child feedback. Almost all foods are in fact prepared on site; hardly anything is ready-made. Rarely frozen. This means pasta, soups, salads and certainly all the main courses are cooked daily. Sweet treats are included, such as an occasional slice of ciambellone, a dollop of gelato, or bread rolls stuffed with a piece of chocolate.
by Eleonora Baldwin