ACILIA
Located halfway between Rome and the sea, along the Via Ostiense, Acilia gets its name from the ancient Roman family of the Acilii, who owned estates in the area in the 4th century BC. Once plagued by marshland and malaria, the entire area was reclaimed during WWI. The first modern settlements took place during the 1920s, when artisans living in the centro storico were ousted during fascism. The opening of the Via del Mare and construction of the railway connecting Rome and Ostia boosted the development of the area. Local food destinations merit attention.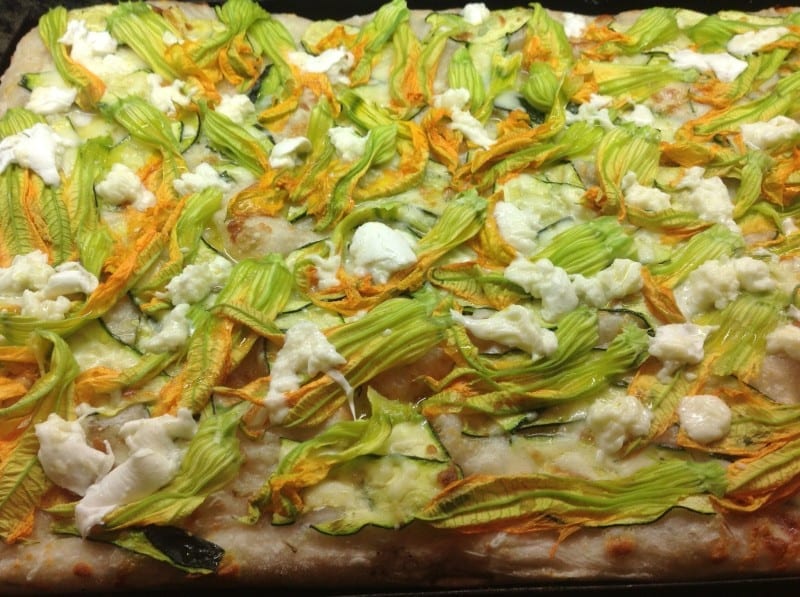 Pizza 120
Owner Alvaro Paganelli took pizza guru Marco Lungo's advice and the overhaul of his little pizza al taglio (sold by weight) is drawing just attention. Organic GMO-free flours, Enkir and farro grains, zero fats, long rising and 90% hydration make Alvaro's pizza competitive with Rome's most celebrated slices. Toppings are seasonal and varied, the craft beer list is interesting and the tiramisu made with dark beer is applause-worthy. And if that isn't enough to get your juices flowing, there's ample free parking, too. Ask about their pizza and bread making classes.
Bi Trattoria
Come equipped with a map, GPS and a compass, because this Casal Bernocchi steakhouse is not easy to find. Totally worth the journey, family run Bi Trattoria is the brainchild of brothers Andrea e Federico, who grill and cook sublime fish and meat, aided in the kitchen my their mother Rossella. Great value meals may feature soups like pasta e fagioli with mussels, plus other pasta dishes, mains and daily specials all employing fresh, homegrown ingredients.
Pomodori Verdi Fritti
After watching the film "Fried Green Tomatoes" and a trip to the deep southern United States, owner Francesco understood that the secret is indeed 'in the sauce'. In addition to the house specially, which comes served with piquant tartare sauce, order crisp fritti, impeccably crafted pizzas, crostini, focaccia sandwiches, seasonal salads, juicy burgers and a handful of daily specials. Leave room for dessert. The place is AIC approved for gluten-free diners.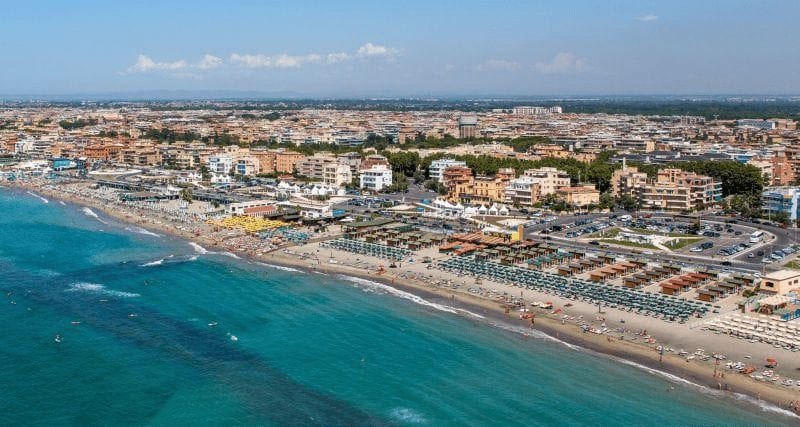 OSTIA
The Via Cristoforo Colombo highway that cuts through the fields that once were inhospitable marshes, was built during fascism to connect the borough of Ostia to the Eternal City. As an actual city of 200 thousand inhabitants Ostia is formally part of Rome, but physically divided from it. The ruins of Ostia Antica should be on every Rome lover's to-do list. The dining outlook in Ostia is one to keep under close watch.
Oleonauta
If an enoteca is a place where you can buy bottles and up your wine game, an oleoteca is an olive oil lover's paradise. This one in particular is one that sells extra virgin olive oils, bottled and canned goods, organic products, handicrafts and natural cosmetics. Oleonauta frequently hosts vertical tastings, classes and dinners revolving around Italy's liquid gold. Great place for a glass of wine served with olives and other tasty nibbles.
Landi Degustazione e Mescita
Family run, cozy and elegant, in addition to pouring and selling wine, Landi also trades in prime quality olive oils, pastas, biscotti, herbal teas, beverages, chocolates and high quality spirits. All these sublime ingredients and more are employed in the kitchen. The menu changes daily and features elegant dishes like gnocchi with shellfish and asparagus, or stewed octopus. Fine cocktails at aperitivo time.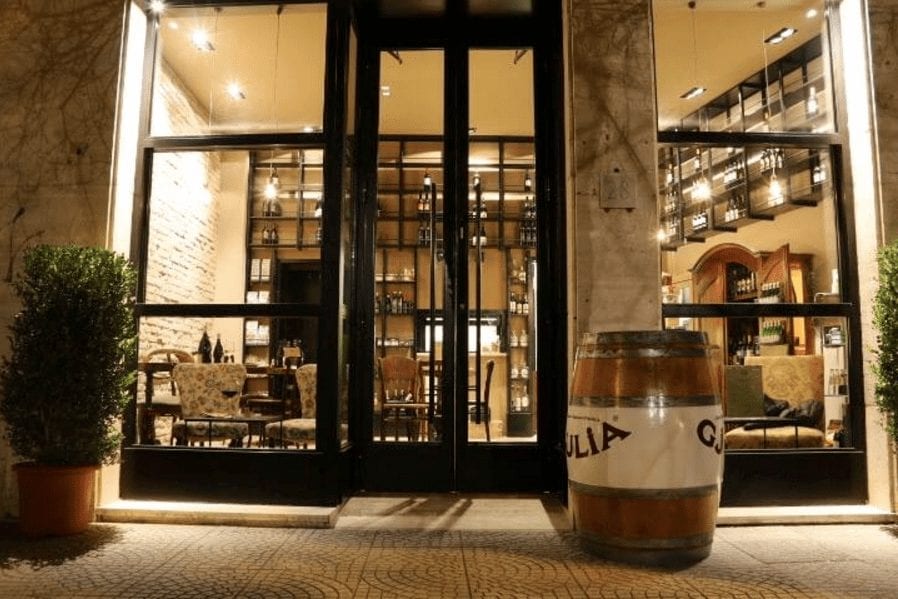 La Gnoccheria
This elegant trattoria serves some of the area's best Emiliana cuisine. This means tortelli swimming in golden meat broth, pumpkin ravioli, tagliatelle tossed in perfect ragù and the house specialty which is not gnocchi rather gnocco fritto, typical fried dough pockets to pair with local Emilia salumi and other cured meats. Tigelle smeared with a potent spread of lard and garlic, plus cheese boards galore. There are only a handful of tables so reservations are mandatory.
Gastronauti Instant Kitchen
Gastronauti is cozy and with minimal seating including at the counter; the simple yet versatile cuisine is prepared to order using local and fresh organic ingredients which can be enjoyed on the premises or home delivered with a 20 Euro minimum purchase. Dishes range from Savoy cabbage rolls with baccalà and potatoes, to homemade pasta with sundried tomatoes and toasted almonds. Natural wines and homemade desserts are worthy of mention.
Carletto al Borghetto
Homemade "artisanal" gelato is an often loosely used term. In the case of Carlo Salzarulo's product, there's no fooling around. "White coffee" is the signature and most popular flavor: a sorbet whose complicated procedure requires 24 hours to make and, given its popularity and unique nuances, only a few seconds to ingest. Other popular cones and cups include seasonal treats like creamy mascarpone with ground walnuts, prosciutto & melon; fava beans and pecorino; plus fig, carrot, celery, bellini cocktail in addition to exquisitely churned mainstream flavors.
Le Golosità di Armando e Lucia
Calling it a deli is an understatement. This specialty store owned by Armando Caracci and his wife Lucia caters to Ostia gourmands since 1986. Think rare cheeses like goat milk Fiorita, Toma del Berge made at prized Piedmontese Carlo Del Clat creamery, Raviggiolo and the unusual oak barrel-aged and rosemary dredged Castellacio di Barrique. The cured meats make no exception, as well as other regional typicalities. On the shelves also fine selection of wines, quality EVOOs, bronze-extruded pastas, jams, bottled sauces, cakes and more.

FIUMICINO
Originally a fishing village and a requalified swampy area thanks to the work of northern Italian immigrant farmers brought in specifically in the early 1900s, the district of Fiumicino lies 15 km southeast of Rome on the Tyrrhenian coast. The ancient Roman archeological area "Isola Sacra" and downtown Fiumicino are a short drive from the Rome airport. Fiumicino is no longer simply a place to visit between flights, it is now a must on any gourmand's food map.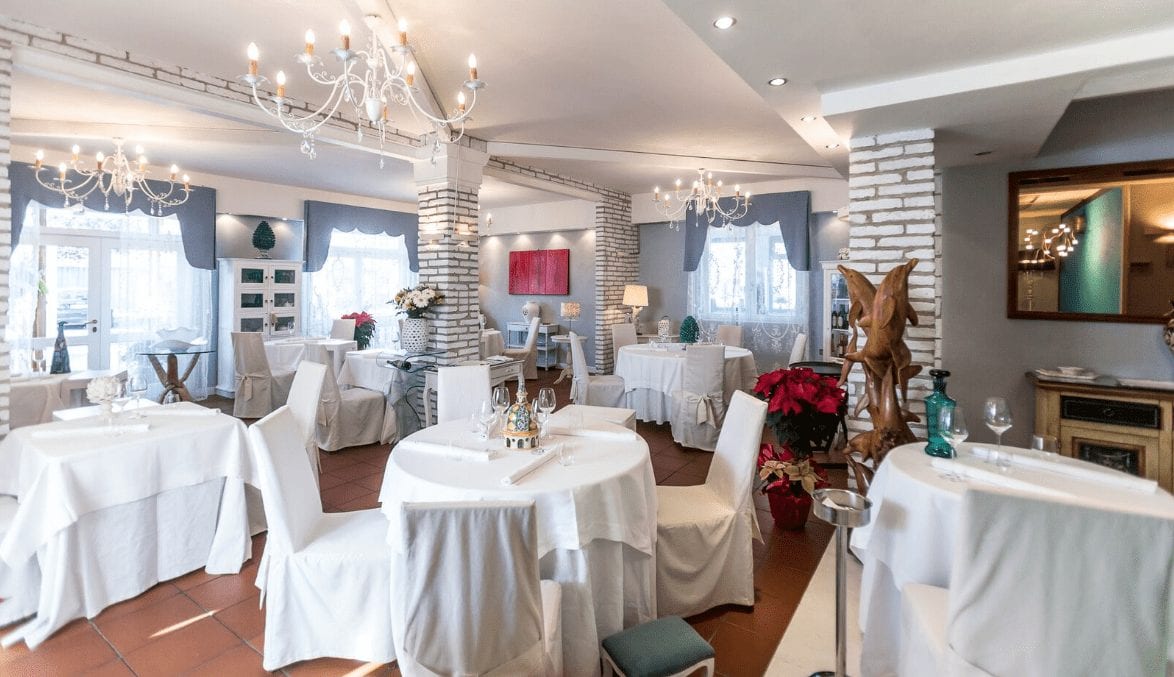 Pascucci al Porticciolo
Michelin-star worthy cuisine of great finesse. Chef Gianfranco Pascucci creates original dishes that focus on simplicity and excellent ingredients, with an emphasis on seafood. Favorites include violet prawns baked in a salt crust with smoky herbs and citrus. Host and wife Vanessa Melis welcomes customers in the dining room with a smile. Free shuttle service to/from the airport for customers staying in the annexed guest rooms.
Osteria dell'Orologio
The young and enthusiastic chef Marco Claroni offers an elegant and locally sourced seafood cuisine, with focus on rare and humble fish varieties, plus a handsome selection of crudo. Personal touches on a solid traditional marine classics are featured in the thyme pappardelle with octopus and pecorino; or the crips tiger prawn with foie gras, ginger and carrot puree. The beautiful venue in the heart of the Fiumicino historic centre is housed in a palazzo designed by Neoclassical architect Valadier.
Mammarò
Informal and located in a quieter part of Fiumicino, Mammarò is the ideal place for an affordable quality seafood meal. The prix fixe menu includes a dozen assorted antipasti, plus a main, dessert, coffee and drinks included. If after the hors d'oeuvre extravaganza you're still not sated, do not forego the creamy basil-flavored baccalà mantecatoserved on toasted polenta, nor the risotto with shrimp, burrata and zucchini blossoms, you won't regret it. Leave room for dessert.
Pizza 120 | Acilia | via Acilia 120 | Tel. 06.52354640 | www.alvaropaganelli.it/
Bi Trattoria | Acilia | via Emilio Costanzi 19 | Tel. 06.5257052 | www.facebook.com/Bitrattoria/
Pomodori Verdi Fritti | Acilia | via dei Pescatori 495 | Tel. 06.5212824 | www.pomodoriverdifritti.net/
Oleonauta | Ostia | via Alessandro Piola Caselli 39| Tel. 06.64671895| www.oleonauta.com/
Landi Degustazione e Mescita | Ostia | Lido via Claudio 28 | Tel. 06.56305565 | https://www.facebook.com/LANDI-Degustazione-e-Mescita-619539118125773/
La Gnoccheria | Ostia | Piazza Quarto dei Mille 9/d | Tel. 06.5693753
Gastronauti | Ostia Lido | via degli Aldobrandini 27 | Tel. 06.64670211 | www.igastronauti.it/
Carletto al Borghetto | Ostia | Borghetto dei Pescatori 23 | www.facebook.com/Gelateria-Artigianale-Carletto-al-Borghetto-86766977033/
Le Golosità di Armando e Lucia | Ostia | viale della Stella Polare 27| Tel. 06.5600689 | www.facebook.com/Le-Golosit%C3%A0-489111241180724/
Michelino Fish Ristopescheria | Ostia Lido | piazza Anco Marzio 2 | Tel. 06.83762158 | www.michelinofish.it/
Il Tino | Fiumicino | Via Monte Cadria 127 | Tel. 06.5622778 | www.ristoranteiltino.com/
Pascucci al Porticciolo | Fiumicino | viale Traiano 85 | el. 06.65029204 | www.pascuccialporticciolo.com/
Osteria dell'Orologio | Fiumicino | via di Torre Clementina 114 | Tel. 06.6505251 | www.osteriadellorologio.net/
Mammarò | Fiumicino | via Benvenuto Volpato 4/16 | Tel. 06.45434879 | www.facebook.com/mammarò-60970694636
by Eleonora Baldwin
Rome suburbs: where to eat in Ostiense, Garbatella, Portuense