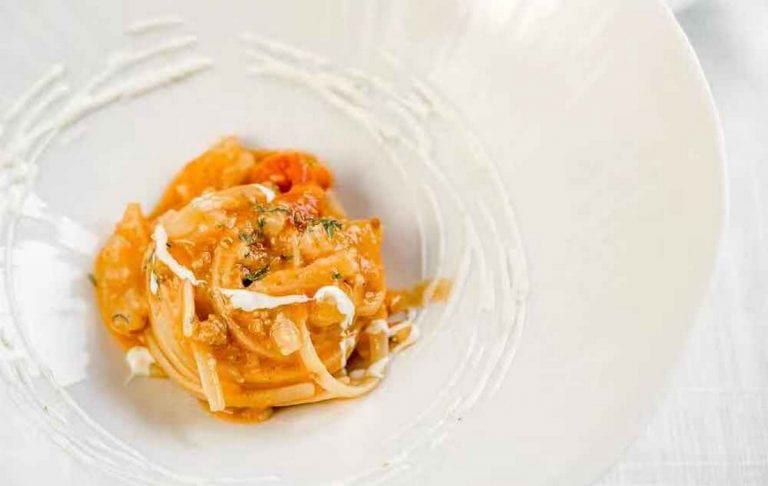 Stefano Bacchelli is the executive chef of Da Vittorio Shanghai: here's his story.
Da Vittorio Shanghai is the Restaurant of the Year for the Top Italian Restaurants 2021 guide. The credit goes above all to chef Stefano Bacchelli, 33, originally from Massa, who knew how to ferry the style of the house, putting so much of his own, starting from the interpretation of local products and tastes. Because export tout court, as the many closures of recent years show, is the fastest way to close the shack.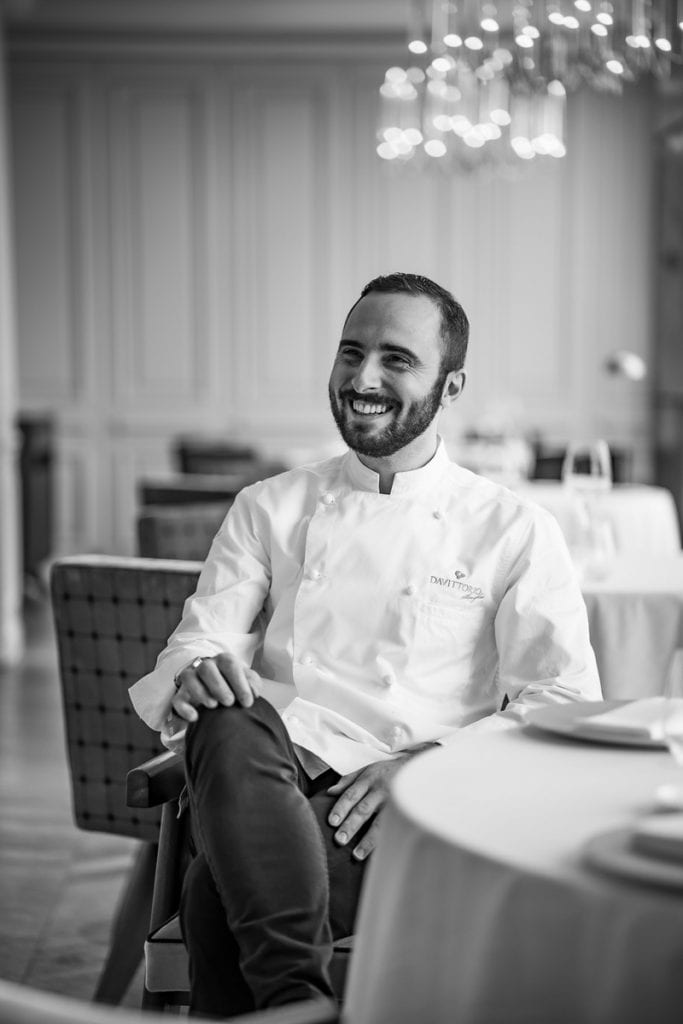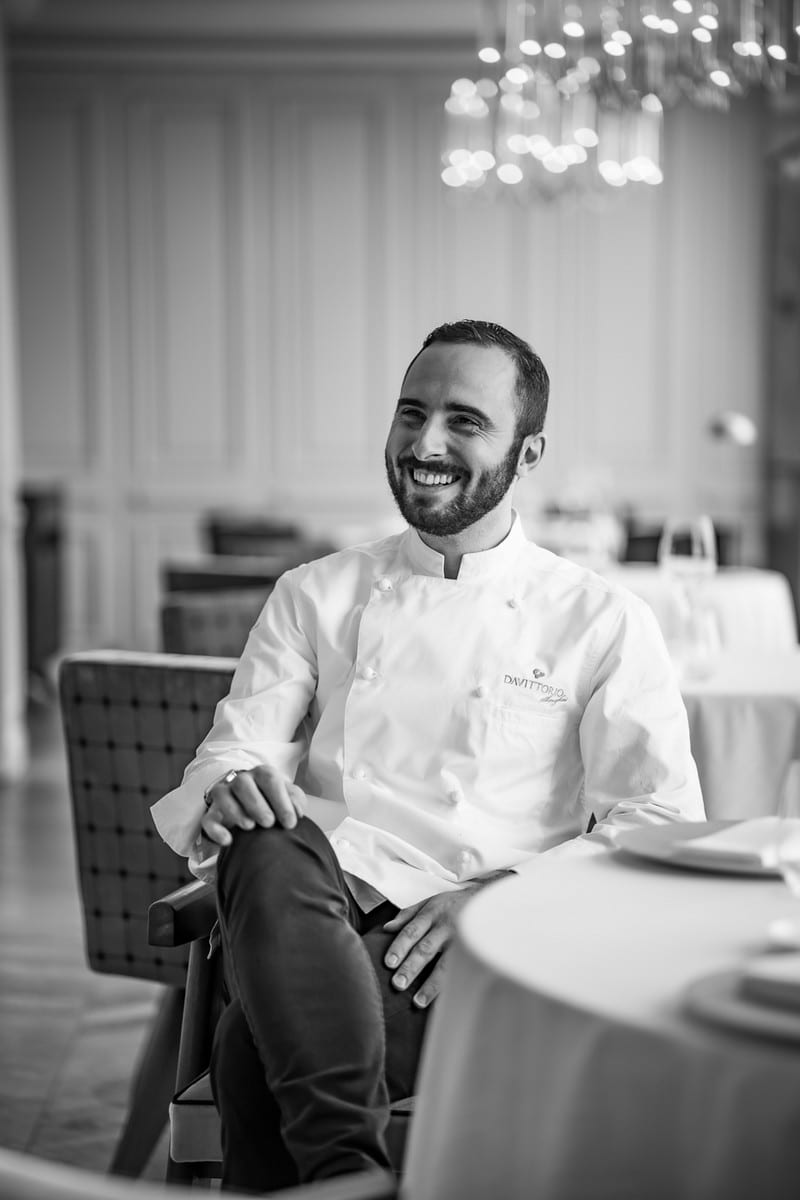 How was the first impact? And how much have you changed since you opened?
Not easy, I was used to certain raw materials, there was a bit of discouragement and fright. Then with a lot of research we found great products both local and imported. I got really into it, they have a great culture on dry and fermented products. The seasons are completely different, here porcini can be found from mid-May to August. I have been working with the Cerea brothers for 10 years now, I know their philosophy well, the enhancement of the ingredient. We came in with prepared menus, then changed so much. I have freedom and confidence, not a manual to carry on. There is a healthy comparison because I have to understand the market and go beyond. We have worked a lot, studied the taste of customers, maintaining the taste and recipe of the parent company. For example, we couldn't find cod tripe for the amatripesce linguine, so we substituted it with fish maw, the dried bladders of fish like yellow croaker, here considered among the greatest delicacies of the sea.
How is the situation in Shanghai restaurants?
Here there has never been a second wave, the summer has been quiet. Since mid-May we are always sold out. The restrictions are only the mandatory mask for those working in restaurants and some public places. The healthy code worked. Today I notice that the clientele is ready to experiment, there are many young people who have travelled, studied perhaps in America or Australia and then returned. They know the best fine dining in the world and are willing to spend more for an experience. Now Chinese are experiencing the city differently: instead of travelling they treat themselves to a big dinner. They spend in China what they used to spend outside. The economy is growing, the fashion department has tripled its receipts. The virus led to an exploit of the internal business.
Can you tell us about some dishes born from contamination?
Since July we have introduced a 14-course "carte blanche" menu along with the classic Da Vittorio menu with new recipes created here: it has been a great success despite the high price. And there's also room for a bet: the duck. They thought I was crazy, but we added a touch of Italian. We bought a ventilated fridge ad hoc to dry it, according to the first step of the Chinese technique, then we changed the cooking, not lacquered, but with the crunchy and succulent inside, a pink cooking, while usually the pechinese is rather dry. We called it Double Duck, first we serve the chest and then we make the tortellini stocked with the duck's thighs stuffed. Here they love the broth and have enjoyed it very much. Then, the Kinky fish, a fish that is smoked in front of the client and in pairs we serve a Chinese tea with smoky tones like Lapsang, following their culture.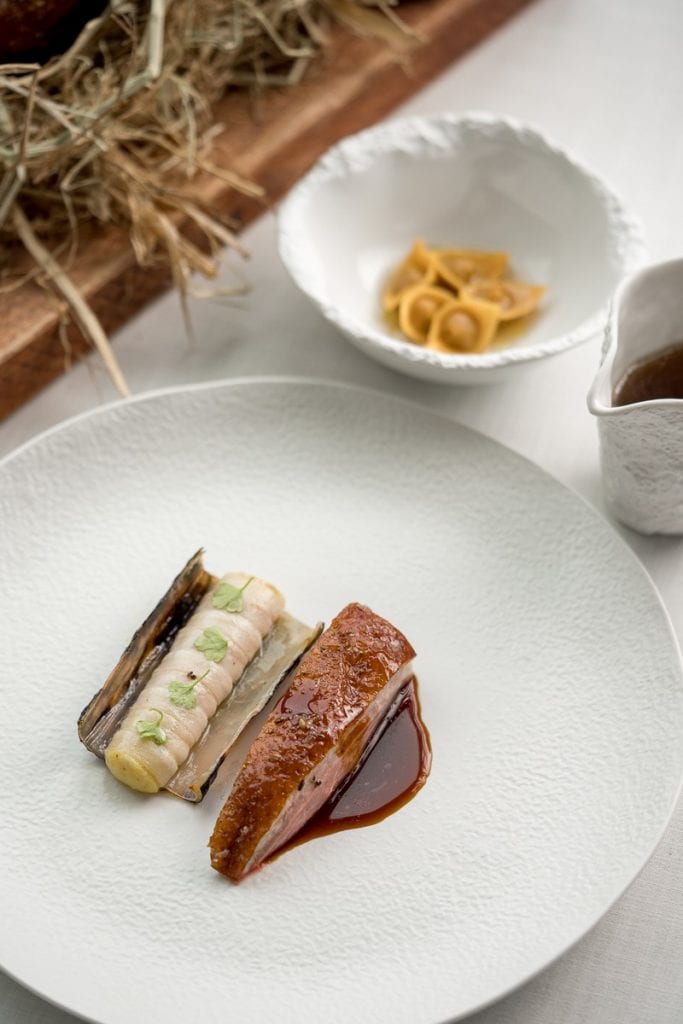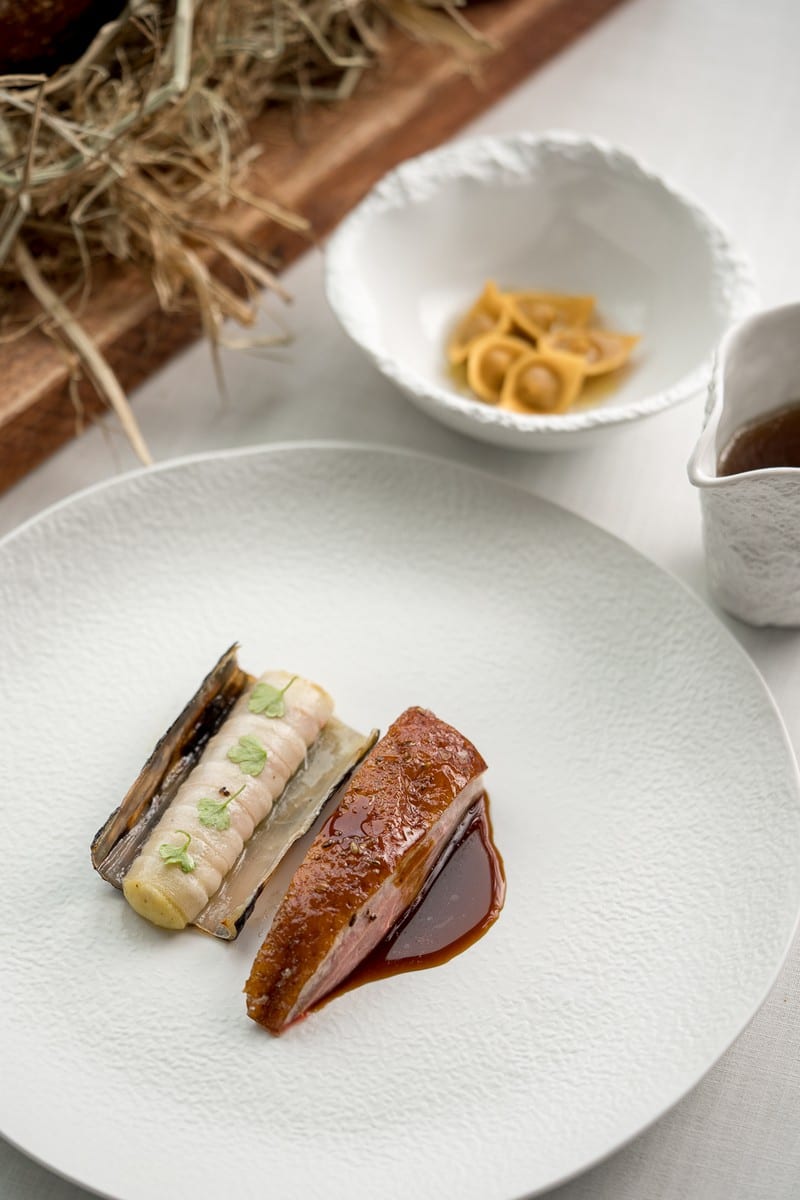 Imagine an Italian coming to Shanghai. He wants to have real food experiences, where would you take him?
To Xin Rong Ji, he has three premises in Shanghai. They make a fish cuisine with exceptional raw material. The mother house is in Taizhou, a city that has an extraordinary marine culture, I visited it recently. Then, I would recommend Fu He Hui, a one Michelin star vegetarian restaurant, for a beautiful path both as presentation and as enhancement of the product, fresh and seasonal, with excellent tea-based combinations. Don't miss Tianji, a Japanese restaurant that only serves tempura. Only 8 seats, the chef doesn't speak a word of Chinese or English, prepares a menu of 24 tastes for a light tempura, mainly uses vegetables and Japanese products: a true experience. There are many restaurants opening in the city, bringing to the fore chefs who have had experiences in important kitchens like Odette in Singapore or Chef's Table in New York and are now looking for their own path.