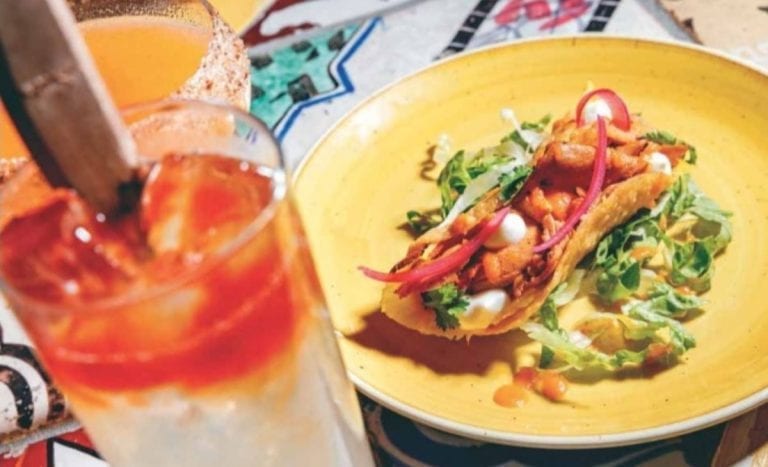 Cocktail bars with kitchen are starting to be all-round gastronomic destinations. Here's the list of the top places in the world.
It's the turn of cocktail bars with kitchens, more and more numerous, more and more satisfying in terms of the gastronomic offer. Here is the list of the must visit cocktail bars that serve good food around the world: advice from Alessandra Gesuelli (food journalist) and Tokyo Cervigni (food selector).
The top 7 cocktail bars with kitchens in the world
1.Tippling Club in Singapore
A pioneer of mixology with cuisine in Singapore and Asia, chef Ryan Clift continues to be a point of reference for his quest for the perfect connections between Asian flavours and cocktails.
On the one hand the creative cuisine of Vicky Chang, on the other the genius of Antonio Lai. On the 29th floor the Lounge is his kingdom, up on the thirtieth floor is the gourmet restaurant, where Chang also offers tasting menus in pairings with cocktails.
An institution in the city for many years but always interesting and innovative. Thanks to the creativity of Tim Butler, Australian in love with Thailand for its dishes as well as for the lifestyle. The young and talented Buntanes "Pop" Direkrittikul, for some time a certainty in the bartending scene of the metropolis, creates the cocktails.
It's the third brainchild of bartender Tony Conigliaro (after Bar Termini and The Bar With No Name) who, on weekends, hosts Jay Morjaria's restaurant where the chef offers Korean cuisine, or rather Anju dishes, which is the exact Korean term to indicate food consumed with alcohol.
Behind the project is chef Grant Achatz and beverage director Micah Melton, who since 2011 have conquered the city (there's always a queue outside) both with the kitchen and with cocktails. Just to show you The Aviary's attention to detail, there are over thirty types of ice on the menu.
 6.  Please Don't Tell in New York
You walk in through a telephone booth placed inside Crif Dogs, a hot dog joint in the East Village, but they don't make simple hot dogs at PDT. Inside this historic speakeasy, in fact, the offer includes recipes curated by some of the best chefs in the city, from Jeremiah Stone and Fabian Von Hauske of Contra to Wylie Dufresne.
It's both one of the most compelling cocktail bars in Paris (if you're a lover of agave-based liqueurs), and the best Mexican taqueria in town.
Top cocktail bars with kitchens in Italy
Mix of local and international cuisine in a young and fun environment
For its contemporary offer
Innovative cuisine accompanying experimental mixology
For its international offer
5. Contrabar – Bisceglie (BT)
For the offer that favours the experience of territory