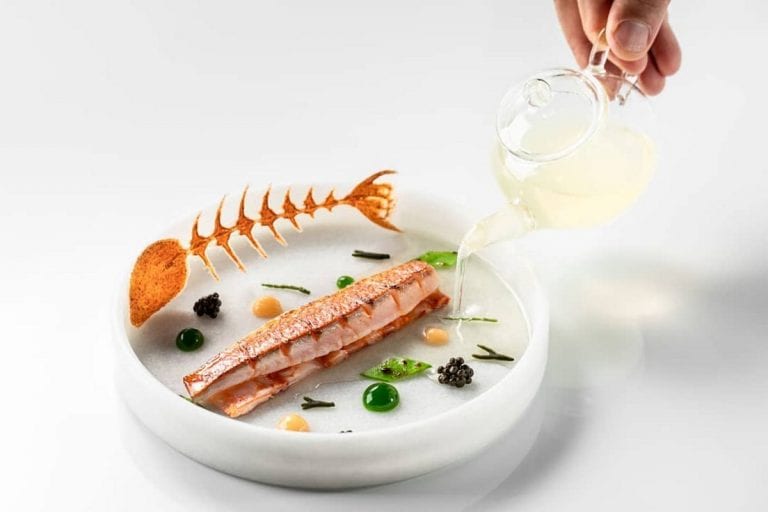 The presentations of the Michelin guide continue and it's the turn of Spain and Portugal: here are the results.
Michelin Guide Spain and Portugal: unchanged number of Three Star restaurants
The presentations of the Michelin guide continue, albeit with no audience or catwalk of the winners invited to collect their macaron-bedazzled jerseys in person, in compliance with emergency protocol. It's the turn of Spain and Portugal, countries that continue to grow from a restaurant point of view, but that do not present any particular novelty. After all, the year now almost at an end was not one of the best for the world of cuisine, including food critics, who had to deal with time limitations, closures and consequent difficulties in judging. Holding Three Stars in the Iberian Peninsula are still the same names of the past edition, including El Cenador de Amos by Jesus Sanchez, AbAc by Jordi Cruz, DiverXo by Dabid Muñoz, Aponiente by Angel Leon, Lasarte and Martin Berasategui, Akelarre, Arzak, Azurmendi, El Celler de Can Roca, Quique Dacosta.
Two new Stars in Spain
Good news, on the other hand, come from the Two Stars front, with three new names that bring the number of Spanish Two Stars to 32: Bo.Tic in Corcà, with the signature cuisine of Albert Sastregender, Culler de Pau in Reboredo, where chef Javier Olleros offers a balanced and simple cuisine, capable of enhancing local products with great technique and research, and bringing focus to the most authentic flavours of local raw materials. And finally Cinc Sentits in Barcelona, which won over the judges thanks to the creative dishes of chef Jordi Artal. The number of restaurants that earn the first, coveted One Star is also growing, including Callizo in Aínsa, Baeza & Rufete in Alacant, Espacio-N in Esquedas and many more.
Michelin Stars in Portugal and the Green Stars of sustainability
There are 19 new macarons total shining for the first time in Spain, but Portugal also has its winners, with 100 Maneiras and Eneko Lisboa joining the Olympus of star studded restaurants, both in Lisbon. Furthermore there is the Green Star, which is dedicated to the most sustainable restaurants that maintain high quality standards while trying to limit waste as much as possible and reduce their environmental impact. This year, 21 restaurants earned the title (even non-starred), including Aponiente and Azurmendi.
New Stars in the Michelin guide for Spain and Portugal 2021
Spain
Two Michelin Stars
Cinc Sentits, Barcelona
Bo.TiC, Corçà
Culler de Pau, O Grove
One Michelin Star
Callizo, Aínsa
Baeza & Rufete, Alacant
L'Aliança 1919 d'Anglès, Anglès
Quatre Molins, Cornudella de Montsant
Amelia, Donostia-San Sebastián
Espacio-N, Esquedas
Atempo, Girona
Saddle, Madrid
Odiseo, Murcia
DINS Santi Taura, Palma de Mallorca
Ambivium, Peñafiel
Miguel González, Pereiro de Aguiar
Mu.na, Ponferrada
Eirado, Pontevedra
En la Parra, Salamanca
Béns d'Avall, Sóller
Raíces-Carlos Maldonado, Talavera de la Reina
La Salita, Valencia
Silabario, Vigo
Portugal
One Michelin Star
100 Maneiras, Lisboa
Eneko Lisboa, Lisboa