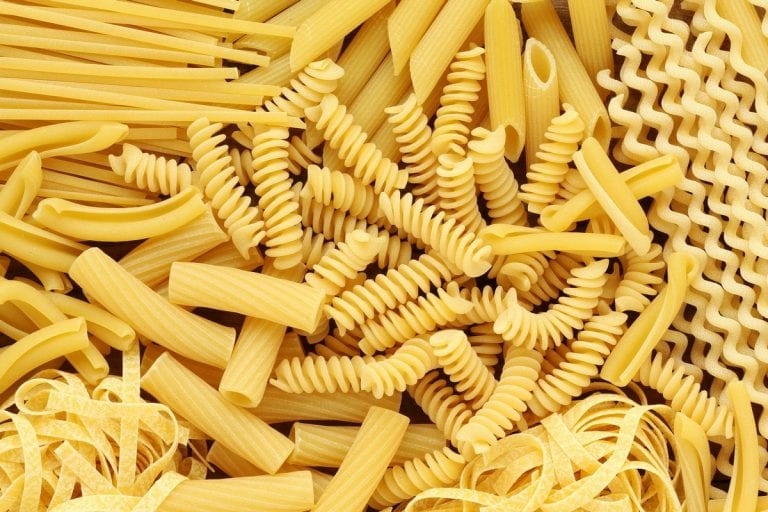 Interview with Cristina Bowerman, President of the Ambassadors of Taste Association, ready for the new challenge in China. Her restaurant Glass is due to open in Xi'an.
Cook, entrepreneur and President of the Ambasciatori del Gusto Association. We tapped into Cristina Bowerman, fresh winner of the Tre Forchette in our Ristoranti d'Italia 2021 guide with her Glass Hosteria in Rome.
What is Italian cuisine according to you?
The ingredient, the technique. But if there is a characterising trait, I think of pasta, in particular dry pasta. In the United States I've seen fantastic fresh ravioli or tagliatelle being made, but as far as you can travel you will never find dry pasta treated the way we do it, with our culture, differentiation, not only in terms of type but how we work it. It has to do with our palate memory, we already know which pasta to associate with which sauce. And then the huge variety of shapes, the cooking techniques: cooking pasta like risotto, fresh pasta. We associate single techniques with specific shapes and types that others don't have. And in cooking, in the texture and sensitivity with which we handle the pasta we distinguish ourselves, it defines us. In this, Italian cuisine is unrivalled.
Abroad, Italian cuisine is strongly associated with very traditional home cooking, while modern cuisine finds it even more difficult to carve out its own space. Why is that?
For me there is no modern or traditional cuisine, there is an Italian cuisine profile. When you walk down the street and see a well-dressed person, you don't know which Italian designer made that coat, but you recognise an Italian style: the stitching, the balance of shapes. There is an Italian style. Same thing, there is no modern or traditional cuisine but a profile of flavours, which must be respected. I'll give you an example. One of my best-selling dishes at Glass is modern Bagnacauda with black garlic, gnocchi, edamame, sea urchins, squid ink bread, seasonal black truffles. This recipe has nothing traditional but reflects the Italian profile: creamy, round, has unusual flavour peaks and yet I respect that canon of Italian cuisine and is recognized as such. Modern cuisine, including Italian cuisine, has been strongly influenced by Northern Europe, by the Noma lessons, which have transformed dishes into an essential, Nordic style, sometimes losing sight of our repertoire. Those dishes make sense if made in the centre of Rome, less if you bring them abroad as representatives of Italian cuisine.
Do you think the level of Italian cuisine in the world has improved?
I have always had good experiences abroad. In my opinion, we start with an advantage because an average Italian restaurant abroad will always be better than a Chinese restaurant here in Italy, as an approach. Today the scenario has changed, the kids who go abroad do so by choice, they are professionals trained in important schools. It is no longer the waste that reinvents itself as chefs abroad. We are talking about a totally different generation, which in the world is also acquainted with a superior organisational capacity, learning a lot on an entrepreneurial and logistic level.
How is the Ambassadors of Taste Association structured? What are you currently working on?
During this period, our commitment to talking to the political party has intensified. Inside we have cooks, bakers, pizza makers, gelato makers. Now we are carrying out a confederation, an association of associations to give a more important structure, a discourse of representation of the category. Next year we will start with a course entirely planned by us at the IUM, the first recognized degree for entrepreneurs within the restaurant world. We are working on a market initiative, in the wake of what is happening in France, to give restaurateurs the opportunity to sell during market hours, a way to re-evaluate even more markets. I have a real passion for markets. The big problem today is how small producers get to big cities, there is a logistical problem. This is a fundamental aspect, because if the goods take too long to arrive, then we find ourselves like today with southern Italy that triples the production of kiwis, because they are more profitable since they keep for a long time. While with the money we have received during this crisis as an Association we are giving psychological support with a convention and free digital advice to those who request it. We realised that many restaurateurs hardly use Whatsapp.
How many members? How can one join the Association?
At the moment there are 120 partners, from Bottura to Niko Romito. But as mentioned, with the various networks today we reach over 100,000 professionals through 26 associations and others are about to join. How do you become an Ambassador of Taste? Any person can apply but one of the partners must guarantee for you. Guarantee what, you say? The candidate's moral integrity, the professional approach but above all the ethical one.
What's next?
We are about to open Glass in China, in Xi'an, a historic city that has undergone a great revaluation in recent years. The architect, Andrea Lupacchini, is the same as the flagship Glass in Trastevere, the structure is beautiful. My maitre D and sous chef are momentarily stalled, but they will soon be leaving for China. We will have a soft opening after the Chinese New Year, at the moment we tried menus with videos and lessons via we-chat. The offer? The Chinese are very sensitive to savoury, umami sensations. Some of our flavours can be annoying. For sure we will focus strongly on dry pasta, of course there will be some of my classics, such as ravioli del plin di amatriciana and those stuffed with 60-month Parmigiano fondue with mushrooms and truffles.
by Lorenzo Ruggeri