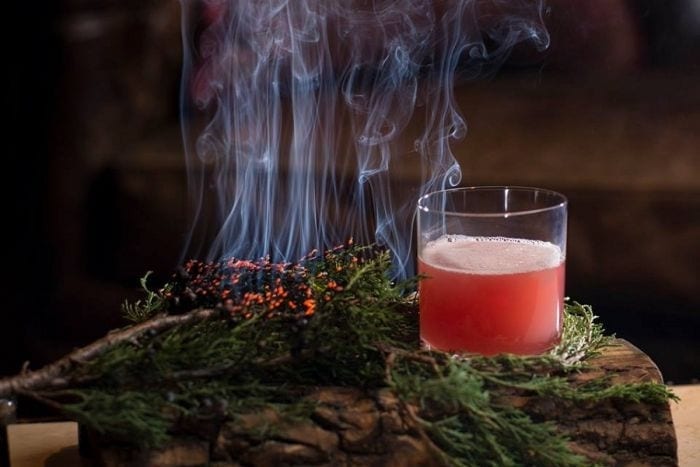 New York food and wine scene keeps growing and developing month after month: Ivan Orkin, a real ramen expert, opens a pizzeria, while Grant Achatz is going to arrive this summer with his cocktails.
Those familiar with the food scene in Chicago tell us that the culinary and entrepreneurial talent of Gran tAchatz has done a great deal in recent years to enliven local eating-out options. In Illinois' great city, the chef/proprietor of Alinea (three stars) and his partner Nick Kokonas run a war machine that includes various locations, diversifying their activities among avant-garde tables, casual dining and extemporaneous formats inspired by Next that periodically pop-up around the world. The Aviary, considered today one of the best cocktail bars in the world, is a project that concentrates on experimental mixing: "Where cocktails and service are given the same attention to detail as in a four-star restaurant; where bartenders are trained as chefs". Work in the kitchen goes on to study new formulas to delight guests. Costs reflect the exclusivity of The Aviary– close to $200 for the complete experience, a tasting menu of seven courses paired to the same number of drinks d'auteur.
Aficionados are cheering The Aviary's expected arrival in New York this summer. Within a few months, the cocktail bar from Chicago's Fulton Market will see a sister location opened by Grant Achatz in the Big Apple. The Aviary will replace the Lobby Lounge on the 35thfloor of the Mandarin Oriental New York in Columbus Circle. It will bring with it the so-called speakeasy, The Office, which in Chicago is in the bar basement. Moving to New York's skyscrapers, it will take over a space for 40 with a view, a venue still under construction. This new challenge will be the first experience of the two partners outside Chicago. And once again, it is a confirmation of the importance given to culinary experience by the Mandarin group, which gives work to many prestigious chefs around the world.
by Livia Montagnoli