What are nutritional yeast flakes?
For some years now, there's been a growth of several vegan cheese production companies: alternative, unusual dairies, which make solid and soft products that imitate the taste of fresh and aged dairy products, almost always starting from nut milks. In addition to the recent history of vegetable variants, however, for many years there has been a different product that replaces Parmigiano in recipes and to flavour any dish: nutritional yeast. These flakes are a dry ingredient to be kept in the pantry, obtained from the processing of brewer's yeast. Yes, precisely the one used in bread-making, but in a "deactivated" version: it is produced at low temperatures, completely losing its fermentation power, and is subjected to an instantaneous drying process or is freeze-dried.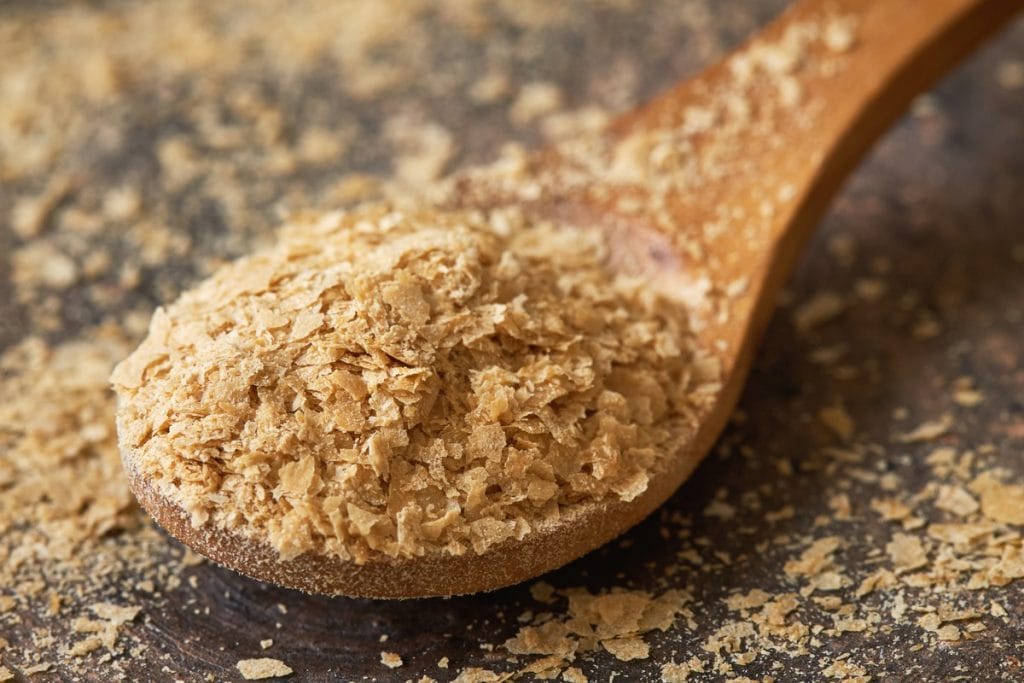 Properties of nutritional yeast
Through this production system, nutritional yeast maintains its properties intact: it is, in fact, a precious source of B vitamins, as well as essential amino acids. Low in sodium and fat, it contains beta-glucan, also present in oats, which helps reduce bad cholesterol. Nutritional yeast is also a source of selenium - which fights free radicals - and a good ally to rebalance intestinal bacteria. There isn't much news about the origin of this ingredient, but many believe that it had already been discovered by the ancient Egyptians, among the first to use yeast to prepare bread. Today it can be found in shops specialising in plant-based foods, but also in most of the best-stocked supermarkets: it is sold in plastic bags and must be kept in the pantry even once opened (always tightly closed).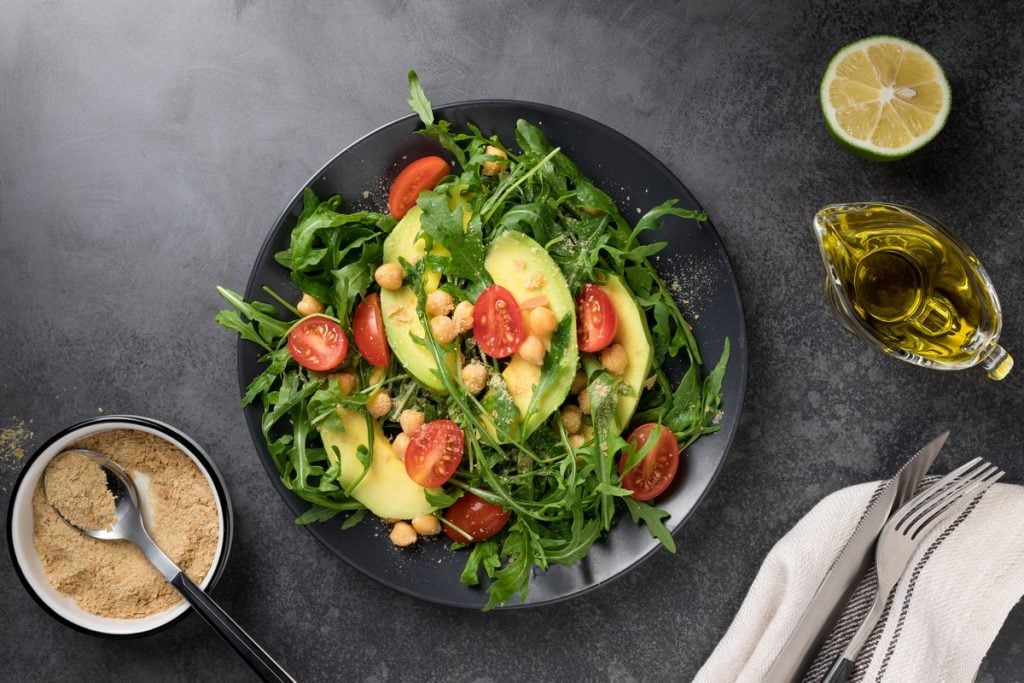 How to use nutritional yeast in the kitchen
In this case, there are no real recipes, rather ways to use it: as a general rule, keep in mind that nutritional yeast can be used in any preparation that usually uses Parmigiano. The flavour is not identical, but still strong and pungent, just like that of cheese. In short, we are talking about a nutritious and vegetable-based flavour enhancer, to be added to any dish for an extra boost of taste. Better to use it raw to keep all the properties intact: you can use it to flavour soups and pasta dishes, or sprinkle a little at the end of cooking on baked pasta timbales. For a tasty snack, add a generous handful to popcorn instead of salt, or prepare some kale chips and season them with nutritional yeast: just wash the leaves, dry them well and put them in the oven with a drizzle of oil at 180°C for about fifteen minutes, to obtain a healthy and delicious snack.
The recipe for a vegetable-based grated topping
Not really a recipe, but a tip for creating a flavourful mix to add to any dish.
Ingredients
60 g nutritional yeast flakes
60 g peeled almonds
1 tsp breadcrumbs
Grind the ingredients together in a mixer (you can also use almond flour instead of the whole almonds, and mix with a spoon). Place the mixture in an airtight jar and store it in a cool, dry place. If you want, you can also add a pinch of salt, or a drizzle of olive oil at the time of use to make it creamier. Try it with fresh pasta topped with courgettes and sun-dried tomatoes: the grated topping will lend more taste and texture to the recipe, slightly recreating the effect of pasta with breadcrumbs. If you are looking for a pasta dish with the scent of the sea, instead, use seaweed blended in a mixer with capers and olives, prepare a sauté with olive oil, garlic and chilli peppers and then season the pasta by adding the grated topping at the end.
by Michela Becchi